Academics say virus will make inequality in Thai society even worse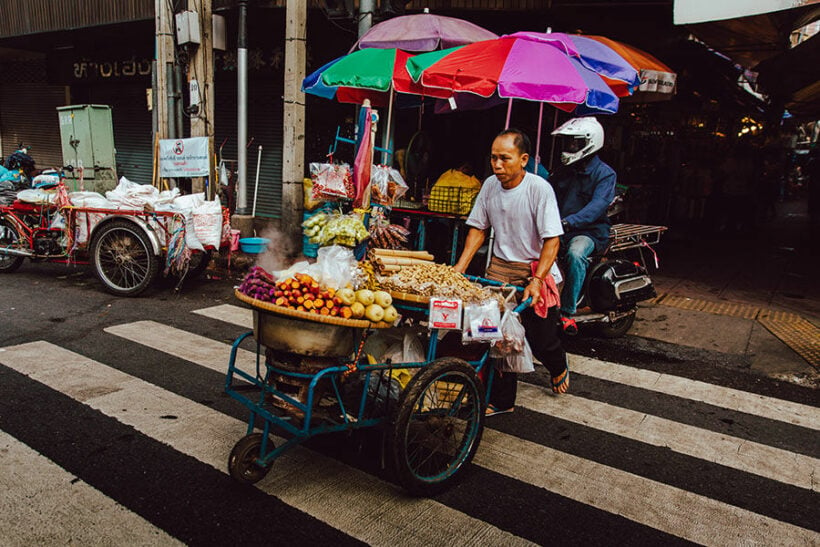 Leading academics from Malaysia and Thailand say the outbreak of the Covid-19 virus will only exacerbate the substantial wealth inequalities in Thailand, a country where so many citizens are already at a significant economic disadvantage.
Writing in The Diplomat, M Niaz Asadullah from the University of Malaya and Ruttiya Bhula-or from Chulalongkorn University in Bangkok, say the collapse in tourism as a result of Covid-19 could not have come at a worse time as Thailand's bruised economy was already limping along. Predictions from both the government and the International Monetary Fund seem to confirm that the economy may come off worst in the entire ASEAN region.
While no sector of society has been left untouched by the global pandemic, it's the small traders and those who live hand-to-mouth who are being hit hardest. In tourist hot spots like Phuket, Pattaya and Chiang Mai, tuk tuk drivers and street sellers are out of work, with no indication of when that will change.
Thailand was never a shining example of economic equality prior to this, with a 2018 report by Credit Suisse reporting that 1% of the population controlled 67% of the nation's wealth. Meanwhile, the bottom 10%, struggling with high debt or unemployment, had a share of precisely 0%. The disparity is shocking when compared with the wealthiest 10% in the country benefiting from 85.7% of its wealth. Now, the Covid-19 outbreak is set to make a grim situation even worse.
Unemployment will inevitably rise further, affecting the bottom 50% of the country's workers, who already lack any guarantee of a regular job or steady income. They are further hampered by the current restrictions on movement, meaning many have been unable to get to work, thereby losing their source of income overnight. Most do not have the protection of a formal, legal contract of employment that would entitle them to certain rights.
The divisions in society can be further seen by taking a look at those who have been able to work from home, safeguarding their income for now. They are very much in the minority, with many households lacking the necessary technology and equipment to avail of this option. A survey from 2017 shows that only 3% of homes with a monthly income of less than 17,000 baht have access to a computer and an internet connection.
While the number of Covid-19 cases in Thailand remains low compared to places like Singapore and Indonesia, this can change at any time without the right precautions in place. The government knows that, and its stimulus package to protect jobs and provide financial support to the worst-affected citizens is vital.
This includes the pledge to distribute 5,000 baht a month for 3 months to those who have only previously had informal employment arrangements. However, while the government anticipated that around 3 million citizens would apply, it has now received applications from over 27 million, with fewer than 2 million have been approved to date.
This resulted in protests outside the Finance Ministry in Bangkok and the discontent will not be helped by the criteria being applied. Applicants must have a savings account and internet access, which automatically excludes many of society's less well-off, such as those working as street sellers and taxi drivers.
Bearing in mind that household debt in Thailand was already at a record high by the end of 2019 , before the virus even hit our shores, it's not difficult to see that the current crisis has the potential to render a worrying situation truly desperate. It already has for so many.
The message to the government is clear: Thailand must do all it can to protect the most vulnerable in society, now more than ever.
SOURCE: The Diplomat
Keep in contact with The Thaiger by following our
Facebook page
.
Never miss out on future posts by
following The Thaiger
.
Vietnam's booming manufacturing sector reduced to a trickle as world pandemic kills demand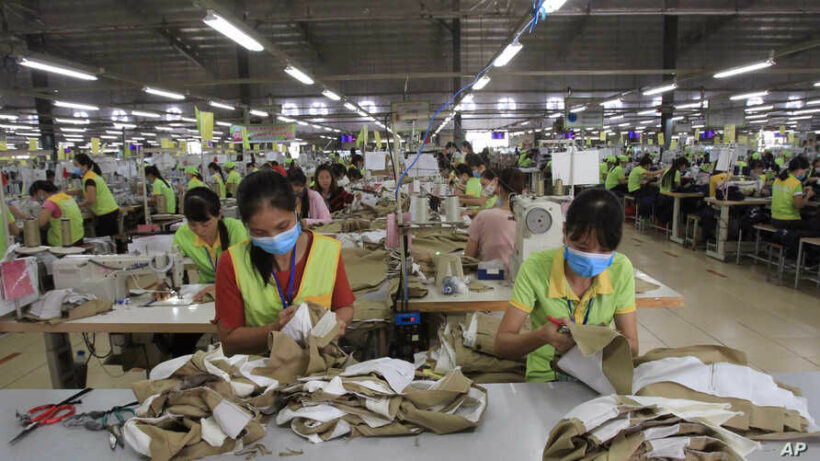 Vietnamese finance officials are downgrading expectations for a recovery of the south east Asian nation's economy in 2021. The normally fast-growing gross domestic product in 2020 has stalled due to a huge drop in local and global demand, and the absence of international tourism. The booming economy, growing at an average of 6% per year since 2012, will struggle to reach a growth rate of 2% this year.
Fuelled by manufactured exports, the Vietnam economy has dropped back to a trickle. The Asian Development Bank estimates that this year's GDP growth could be as low as 1.8%. The Vietnamese factories, that usually crank out shoes, garments, furniture and cheap electronics, are seeing dropping demand as the world's consumer confidence drops dramatically.
Stay-at-home rules in Europe and America are keeping are keeping people away from retail stores. And despite the acceleration of online retail, many of the consumers are emerging from the Covid Spring and Summer with vastly reduced spending power.
The headaches of 2020 are also challenging Vietnam to maintain its reputation as south east Asia's manufacturing hotspot. Rising costs and xenophobic foreign policy have put China 'on the nose' with some governments, complicating factory work in China, whilst other south east Asian countries lack infrastructure and are incurring higher wage costs.
One Vietnamese factory operated by Taiwan-based Pou Chen Group, which produces footwear for top international brands, has laid off 150 workers earlier this year. There are hundreds more examples of the impact of falling demand in the bustling Vietnamese manufacturing economy.
Vietnam's border closure is also preventing investors from making trips, setting up meetings and pushing projects forward. Those projects in turn create jobs, fostering Vietnam's growing middle class. Tourism has also been badly affected by the restrictions on travel. "International tourism is dead," says Jack Nguyen, a partner at Mazars in Ho Chi Minh City.
"Inbound tourism usually makes up 6% of the economy."
"Things will only pick up only when the borders are open and there's no quarantine requirements. Who knows when that's going to be."
A mid-year COVID-19 outbreak in the coastal resort city Danang followed by the start of the school year has reduced domestic travel, analysts say. Some of the country's hotels are up for sale as a result.
"Recovery could take 4 years."
The Vietnamese Ministry of Planning and Investment is now warning that global post-pandemic recovery could take as long as 4 years, perhaps more.
Not that foreign investors in the country are pulling out. Indeed, many are tainge a long-term view that Vietnam's underlying strengths will outlive Covid-19. Vietnam reports just 1,069 coronavirus cases overall.
SOURCE: VOA News
Keep in contact with The Thaiger by following our
Facebook page
.
Never miss out on future posts by
following The Thaiger
.
Government to stir economy with 100 billion baht stimulus starting in October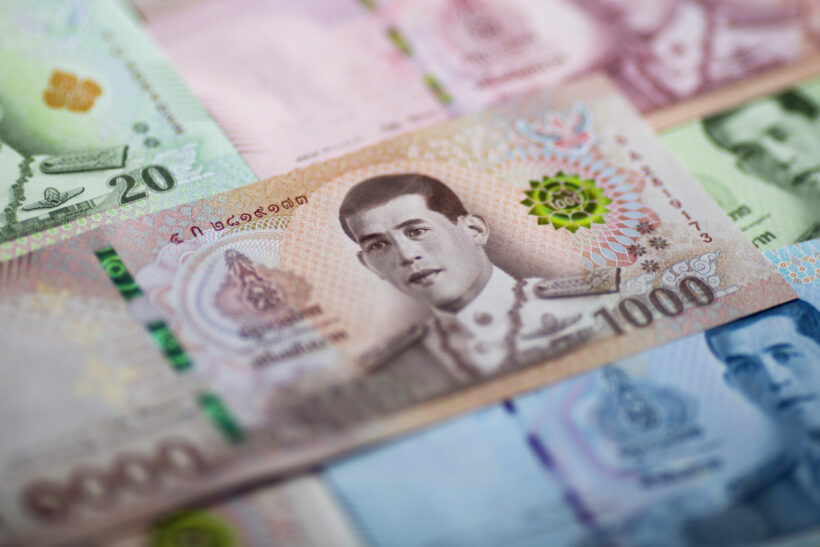 The Thai Government is expected to stimulate the economy with 100 billion baht boost starting in October until the end of the year. The injection will reportedly come from both the people's and the government's spending under three stimulus measures according to the Deputy PM Supattanapong Punmeechaow.
The first measure will reportedly give 14 million welfare cardholders an extra 500 baht discount over the next 3 months on their shopping with the budget for this measure totalling 21 billion baht. The second measure, dubbed "Kon La Khreung" or Let's Go Halves, will give 10 million people up to 100 baht discounts daily on beverages and household essentials with the subsidy being capped at 3,000 baht per person. The scheme will not, however, include such things as alcohol, tobacco or lottery tickets.
The third measure is aimed at wealthier Thais as tax incentives and will be offered in an effort to encourage them to spend more as consumers. The Cabinet has also approved a measure to pay 260,000 new graduates half of their salary to help the private sector. That budget is reportedly totaling 19.5 billion baht.
Supattanapong also predicts the economy will improve next year but warns it could take 2 years before the nation's economic growth returns to the pre-Covid level. He says the country's current budget is sufficient to boost the economy unless there is a second wave of Covid.
"But in the event that there is a second wave, the government is prepared to borrow more as its national debt is quite low compared to other countries. However the government is being cautious so it can remain financially healthy in the post-Covid era."
SOURCE: Nation Thailand
Keep in contact with The Thaiger by following our
Facebook page
.
Never miss out on future posts by
following The Thaiger
.
Deputy PM says 2 years until Thailand's economy is back to normal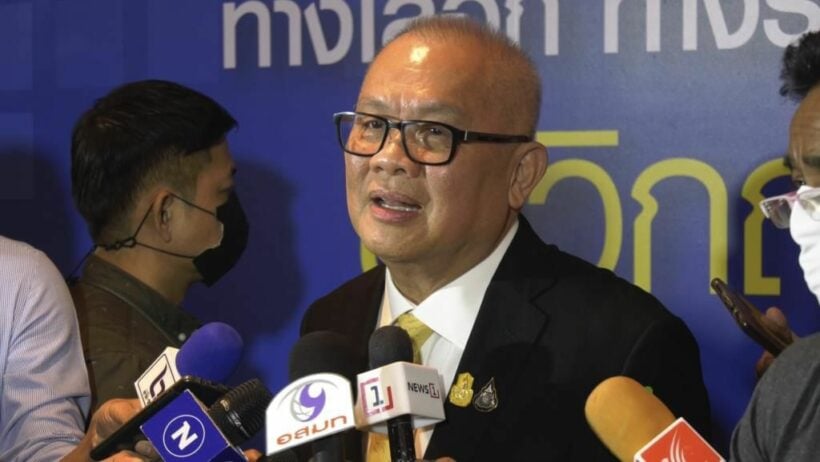 It's going to be another 2 years until Thailand's economy is back on track, according to Deputy PM Supattanapong Punmeechaow. At least that's the amount of time he expects it will take to get the economy back to "normal levels" from before the coronavirus pandemic.
The coronavirus crisis crippled economies across the globe. The Covid-19 pandemic is already the worst global crisis since World War II, according to a report by the UN. Thailand's tourism-dependant economy has been struggling since the country shut it's doors to international travel. Krungthai Bank also predicts it will take about 2 to 3 years for Thailand's economy to recover and the Finance Ministry predicts Thailand's economy will contract by a record of 8.5% this year.
Almost 800 billion baht has gone into supporting the economy, Supattanapong says, adding that the government plans to do more stimulus perks to help boost the economy. The government is working on a 1.9 trillion baht response package with a 1 trillion baht borrowing plan.
Supattanapong's guesses are based on the pandemic situation not getting any worse, whilst the world's Covid cases, in many part of the world, including many of Thailand's feeder markets, are suffering a new spike in cases. His assumptions would also have to include an immediate return to high profit of the country's tourism industry – not likely to happen any time soon.
"I think the economy should get back to normal levels within two years… But if we can manage it very well, we may see that late next year."
While Thailand's economy as a whole might take just 2 years to get back to normal, the country's tourism revenue is expected to take even longer. Krungthai COMPASS Research Centre predicts it will be at least 3 to 4 years until tourism revenue is back to normal. Thailand's tourism revenue is expected to shrink by 70% by the end of this year, making only 9.1 billion baht compared to the 3.02 trillion baht tourism brought in last year.
SOURCE: Bangkok Post
Catch up with the latest daily "Thailand News Today" here on The Thaiger.
Keep in contact with The Thaiger by following our
Facebook page
.
Never miss out on future posts by
following The Thaiger
.