Push for chemical castration punishment for Thailand's convicted sex offenders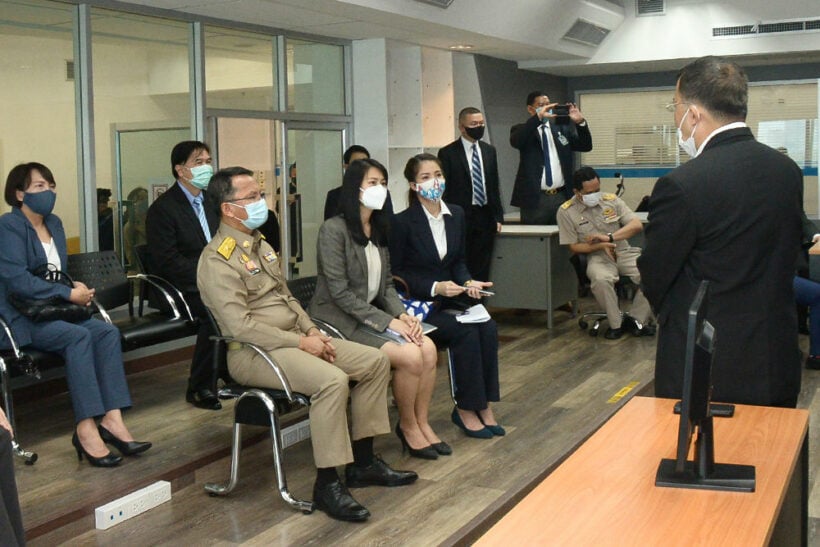 What's the proper punishment for those convicted of rape? Some Thai officials say prison time is not enough and are pushing for chemical castration of convicted offenders. The House committee tackling the country's rape problem made more calls for a chemical castration law. Back in December, Justice Minister Somsak Thepsutin said he supported the proposed law.
"The issue of sexual abuse involving students and teachers still persists," committee member Patcharin Sumsiripong said, according to Khaosod English.
"Schoolgirls have faced many types of violence, from rape to molestation. This becomes a public concern and it has to be solved right away."
Just last week, 5 teachers were accused of gang raping a 14 year old student in Mukdahan, adjacent to the Laos border. Khaosod said all of the suspects denied allegations and were released on bail. 2 days later a 16 year old girl came forward, also claiming that she had been sexually assaulted and corroborated the evidence and identification of the alleged suspects.
A committee member, and criminology expert, suggested Thailand have a sex offender registry as well as employment bans for convicted sexual offenders.
SOURCES: Khaosod | Bangkok Post
Keep in contact with The Thaiger by following our
Facebook page
.
Panthongtae Shinawatra is a free man after AG decides not to appeal acquittal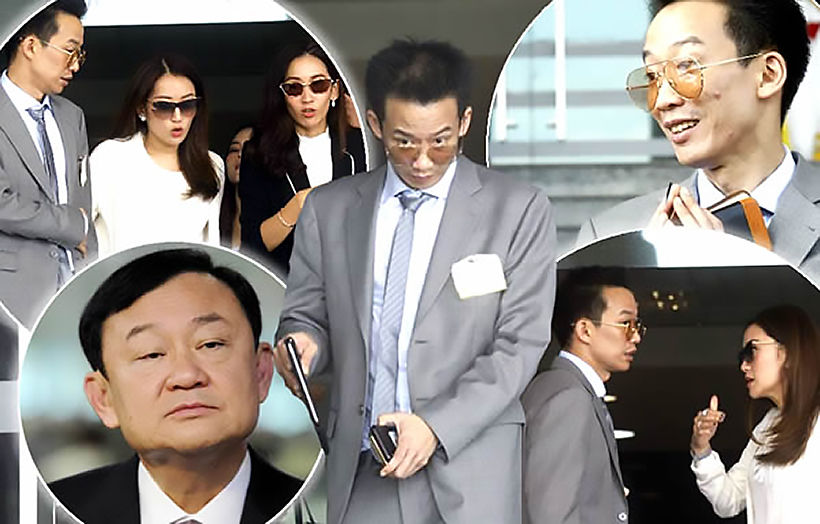 Panthongtae "Oak" Shinawatra, son of former PM Thaksin Shinawatra, is a free man, after Thailand's Attorney General decided to not appeal against his acquittal for alleged money laundering. He was charged by the Department of Special Investigations after 10 million baht was deposited into his bank account by an executive of the Krisdamahanakorn Group of real estate companies, which was granted a 10 billion baht loan by the state run Krung Thai Bank, despite the group's poor financial standing.
The loan was later transferred to the accounts of companies affiliated with the Krisdamahanakorn Group and used to buy shares in Airports of Thailand Company, instead of being used to boost the financial status of Krisdamahanakorn Group.
The case dates back to 2004, when Thaksin was Thailand's PM. Several executives of Krisdamahanakorn Group and Krung Thai Bank were given long prison terms in 2015, after being convicted of corruption and malfeasance by the Supreme Court's Criminal Division for Political Office Holders.
After his acquittal, the public prosecutors decided to not appeal the verdict, thus clearing Panthongtae, but the DSI insisted on appealing to a higher court and the case went to the Attorney General, who has now brought this high-profile case to a close.
SOURCE: Thai PBS World
Keep in contact with The Thaiger by following our
Facebook page
.
Suspect in Phattalung murder commits suicide as police close in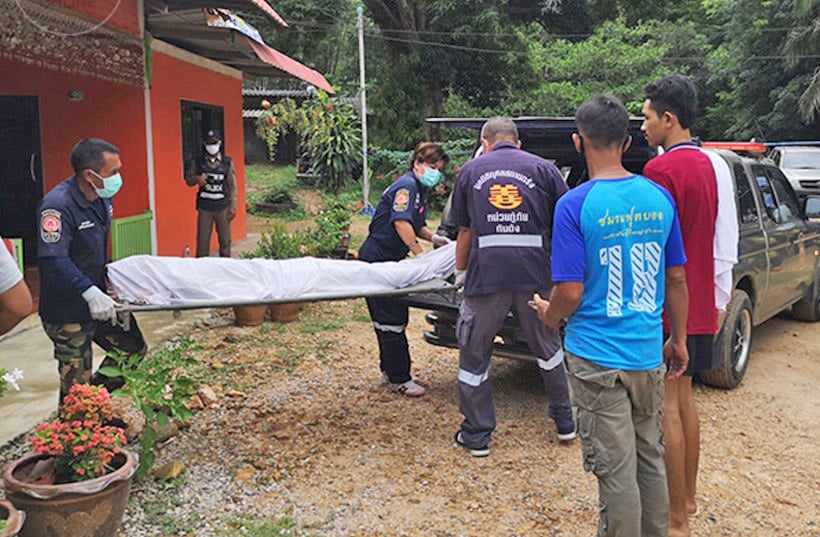 A murder suspect in Thailand's southern Trang province committed suicide as police moved to arrest him yesterday. Authorities say he was one of three gunmen in the murder of a driver in neighbouring Phatttalung province last year.
40 year old Haron Usen was hiding out with his girlfriend in a house in tambon Bang Sak. Provincial and local police surrounded the house about 11am, armed with an arrest warrant issued by a Phatthalung court for collusion in murder.
Officers had Haron's mother with them, hoping she could persuade him to surrender, but after a 3 hour standoff, the suspect still refused to give up, sending his girlfriend out of the house to safety instead.
Shortly afterward a gunshot rang out. Police say the suspect shot himself in the head with a hand .357 pistol. He died as a result of his wounds. Police also found a 9 millimetre pistol hidden under the bed. The body was taken to Kantang Hospital mortuary.
On September 5 last year, a group of armed men in a pickup truck opened fire at a car in Phatthalung's Muang district at about 4:30am. The driver was killed and the 3 passengers fled unharmed.
Police identified Haron as one of the gunmen.
SOURCE: Bangkok Post
Keep in contact with The Thaiger by following our
Facebook page
.
Taxi driver attacked and stabbed after accident in Bangkok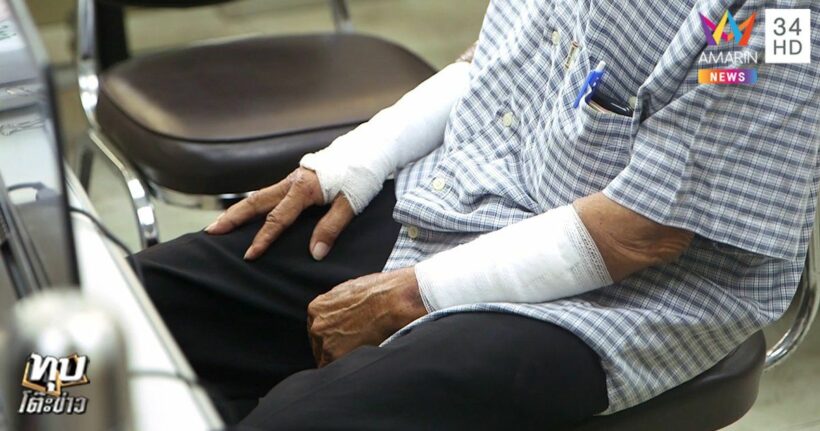 A motorbike driver attacked a taxi driver on Wednesday this week after an accident by taking off his helmet and repeatedly hitting the driver with it before stabbing him with a screwdriver.
A witness says the motorbike cut in front of the taxi on Phet Kasem Road, or Highway 4, in Bangkok, but the taxi couldn't stop in time and ran into the motorbike, Thai media reports. When the taxi driver stepped out to look at the damage, the motorbike driver took off his helmet and attacked him. Then he took out a screwdriver and stabbed the taxi driver. When people ran up to help, the motorbike driver hopped on his bike and drove off.
The witness took photos of the accident and shared it on Facebook. Yesterday, the motorbike driver turned himself into the Phet Kasem Police and was charged with reckless driving and causing physical and mental harm.
SOURCE: Thai Residents
Keep in contact with The Thaiger by following our
Facebook page
.