Nakhon Ratchasima 7-Eleven store robbed of 2 million baht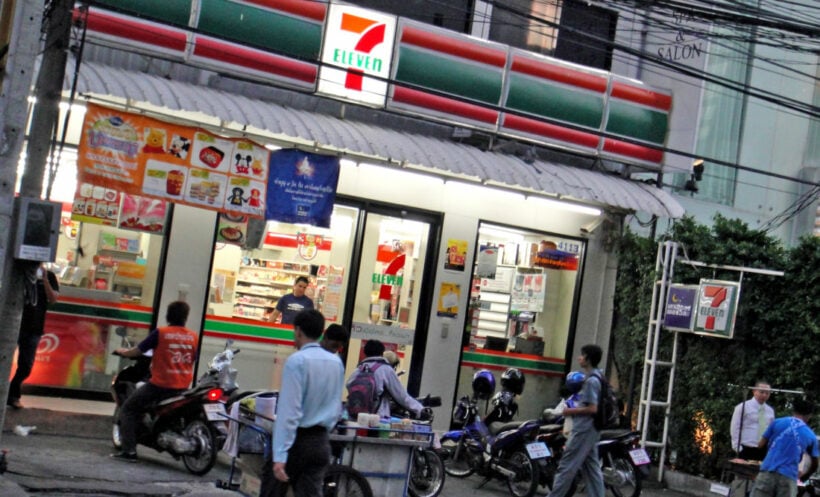 FILE PHOTO
A man has robbed a 7-Eleven convenience store in Nakhon Ratchasima this morning, making off with 2 million baht in cash. At this stage police suspect the robbery was an inside job. The entire robbery took only two minutes.
The Jor Hor police station was alerted at 2.28am that the 7-Eleven store in the Ban Pho community had been robbed.
Security-camera footage from inside the shop shows a man wearing a full-sized helmet walking into the shop with three staff inside. The robber pretended to buy a pack of cigarettes but then pulled out a foot-long knife and threatened a female cashier into leaving the counter.
The video showed him walking behind the counter and picking up a key to open the safe, from which he removed the 2 million baht in cash, stuffed it into his bag and fled on his motorcycle.
Nakhon Ratchasima deputy police chief Pol Colonel Pawarit Boonsutthi said the robber apparently understood the shop routines and how to avoid the security camera. He said police will question staff for more clues.
Pol Colonel Kitti Saengsiriwut, commander of the Jor Hor police station, said he interviewed the store manager and learned the cash from weekend sales was kept in the safe before being deposited to a bank on Monday mornings when the banks open.
SOURCE: The Nation
British expat arrested over dog attack in Phuket. 15 year old dog 'ok'.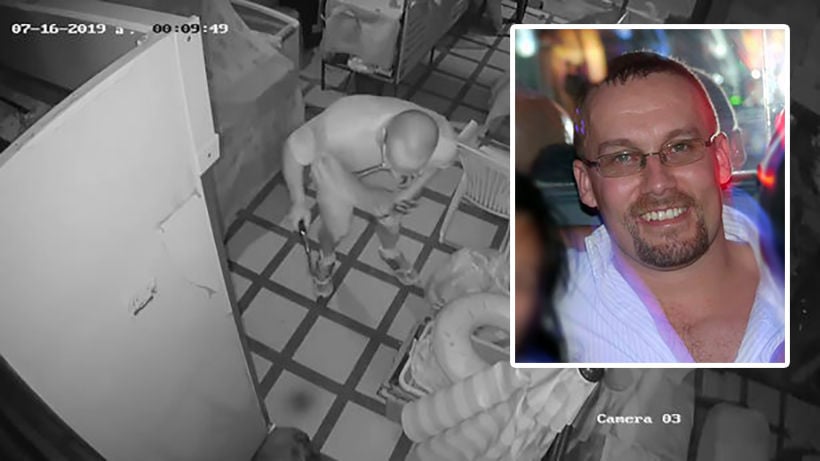 PHOTO: Shop surveillance footage of the attack
A British expat, Mervyn "Merv" Harding, has now been charged over his attack on a 15 year old dog outside a massage shop in southern Phuket on Tuesday. CCTV footage caught the man parking his motorbike, pulling a metal rod from under the bike seat and then repeatedly beating the animal as it tried to run away.
43 year old Harding, from Plymouth in the UK, will now have to remain in custody after being refused bail at a hearing at the Phuket Provincial Court this morning. He turned himself into police and admitted to beating the dog in the southern Phuket town of Nai Harn.
Harding has admitted one charge of animal cruelty, one charge of trespassing and one charge of destroying property.
The shopowner, Yupaporn Keawduangdee, came out from the back of the shop to find her dog cowering on the ground with blood coming from its mouth. Tuesday was a Buddhist holiday in Thailand.
"Instead of going to the temple, I have to go to the police station."
The old dog was a rescue pet that Yupaporn rescued following the Phuket tsunami in 2004 when he was only a puppy.
"He has been loyal and good to everyone. Now he's old and weak and doesn't deserve this in his final days."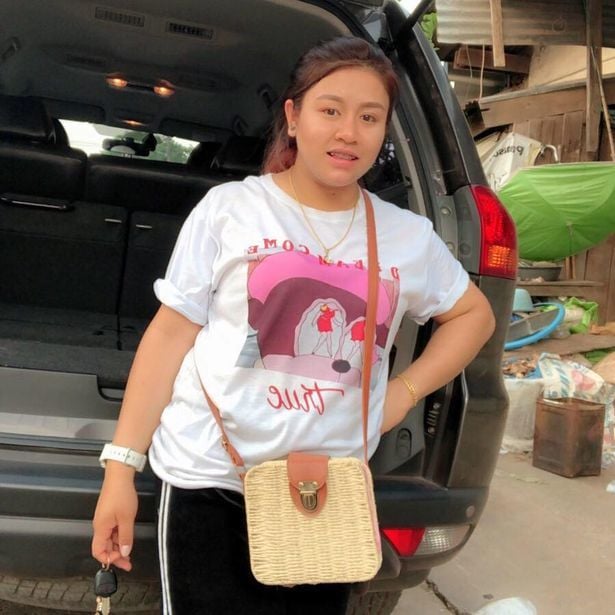 Shop and dog owner Yupaporn Keawduangdee
SOURCES: twnews.co.uk | mirror.co.uk
43 year old British man arrested over Phuket dog attack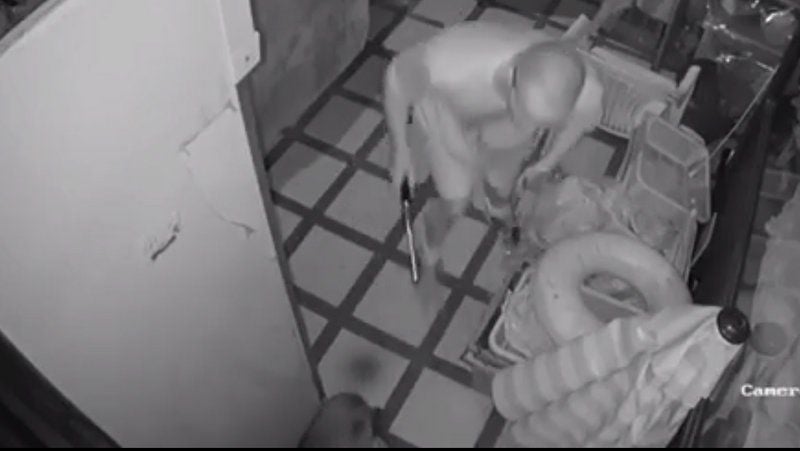 PHOTO: Facebook/Naiharn Beach Dogs
Mervyn Harding, a 43 year old British expat, has ben charged over animal cruelty after he was identified on CCTV attacking a dog with a long rod on Tuesday morning (July 16).
He was charged after attacking the dog in front of a massage shop near Nai Harn Beach around 7am on Tuesday. Police started investigating the case after the video was posted online.
The video shows the man arriving at the scene, taking the rod from his motorbike, then violently beating the dog. The man told police that he had beaten the dog as revenge because it had attacked his dog.
He appeared at the Phuket Provincial Court today Thursday). Bail was refused on request from the police and he is currently detained pending a court hearing. Police estimate it could take up to two months before his case reaches court for a hearing on animal cruelty and trespass charges.
The Thaiger has decided not to share the video of the incident.
15 year old Thai student dies following attack in SOTUS hazing tradition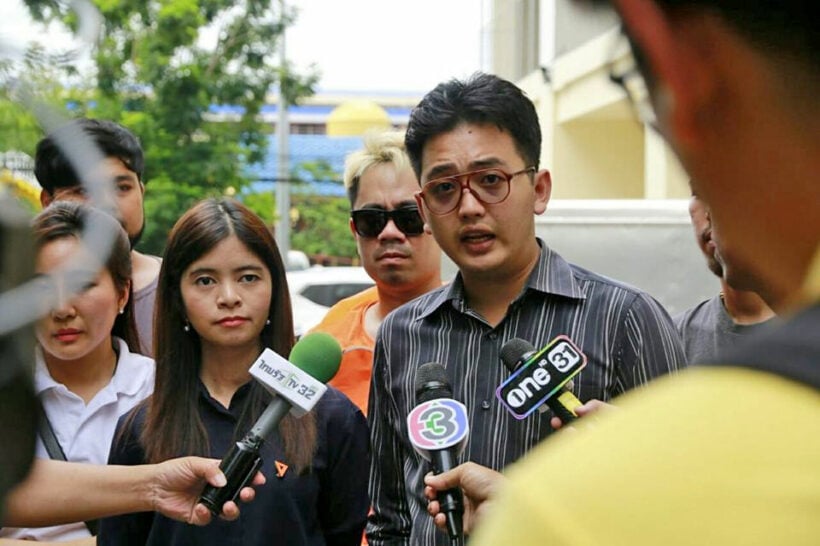 PHOTO: Anti-hazing activist Panuwat Songsawatchai/Facebook
Khaosod English is reporting that a high-school student, who was in a coma following ritual hazing at a Nakhon Pathom school, has died today.
Pisit Kumniw, a 15 year old student at the Phra Pahtom Wittayalai School, in Nakhon Pathom north-east of Bangkok, allegedly died from injuries sustained from hazing by senior students in a class three years higher than Pisit.
An anti-hazing activist Panuwat Songsawatchai (above) reports that on June 28 Pisit was assaulted in a hazing tradition called 'SOTUS', and was to receive a special bracelet after getting kicked three times.
SOTUS stands for Seniority Order Tradition Unity Spirit. SOTUS hazing often involves mental and physical abuse that occasionally results in critical injuries and fatalities in the past. 'SOTUS: The Series' has also been made into a TV show produced by GMM TV in Bangkok.
One of his three attackers was charged over the incident on July 10. Panuwat speculates that the death may be another case of the well-connected people "getting off the hook".
"Two of the alleged attackers are sons of policemen and have not been charged at all."
"Police only interviewed around 10 witnesses," Panuwat told Khaosod English.
In July 2018, three  senior classmen were charged with grievous bodily harm for kicking a Bangkok university freshman until his spleen burst. In 2014 a 16 year old student died from hazing activities that involved being kicked at the beach.
SOURCE: KhaosodEnglish