Two news cases confirmed in Thailand, pushing total to 37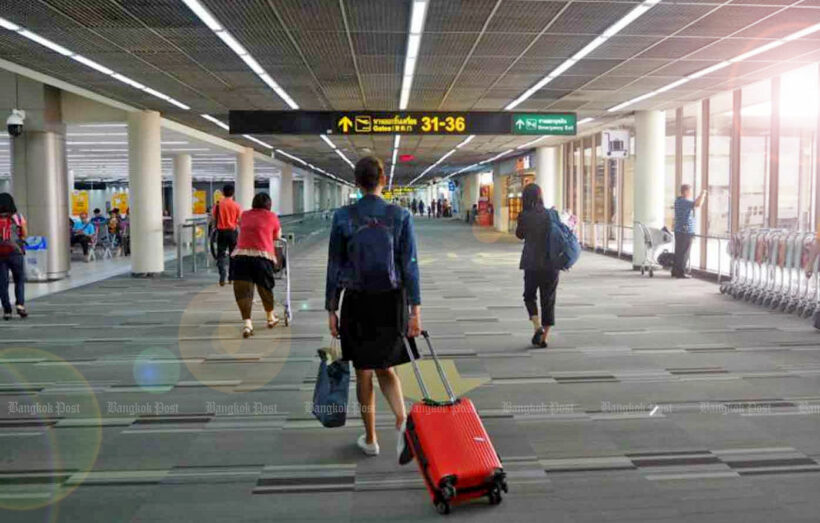 The Thai Public Health Ministry has announced two new Coronavirus cases in Thailand. A 31 year old woman and a 29 year old taxi driver. The two cases pushes the Thai confirmed Covid-19 confirmations up to a total of 37 cases since the outbreak began at the end of December last year.
Permanent secretary for health, Sukhum Kanchanapimai, confirmed that the woman was a housemaid and was initially diagnosed with a pneumonia of "unknown causes". Doctors later discovered she had a relative who had recently returned from China. She continues to be treated at Rajavithi Hospital, near the Victory Monument in Bangkok.
The male patient has been admitted to the Bamrasnaradura Infectious Diseases Institute in Nonthaburi. He told doctors he had been in close contact with many Chinese tourists during his travels and initially showed up with a fever and cough.
Health officials are now tracking down any people that had been with the pair during the past few weeks.
The Public Health Ministry say they have expanded surveillance for visitors from China, Hong Kong, Macau, Japan, Singapore, South Korea and Taiwan and people around Bangkok, Chiang Mai, Chiang Rai, Chon Buri, Krabi, Phuket, Prachuap Khiri Khan and Samut Prakan provinces.
The minister confirmed that 22 (60%) of Thailand's 37 cases had fully recovered and already discharged, while 15 others remain at hospitals for treatment. Twelve of the 37 people are Thai.
As of this morning, patients under investigation number 1,580. Of these 1,160 simply had seasonal influenza, had recovered and had been discharged whilst being monitored.
Meanwhile, the outbreak continues to play havoc on airline operations and schedules. Many airlines are slashing ticket prices in efforts to keep their planes flying. Nok Air and NokScoot have cut pilots and cabin crew to save costs.
Thai Airways says they're partnering with the Tourism Authority of Thailand to offer discounts such as free domestic tickets to international tourists. Under the six-month campaign, Thai Airways is offering 10,000 tickets to Thailand to international tourists with at least a 20% discount, plus a round-trip ticket for a domestic route operated by Thai Airways or their domestic subsidiary Thai Smile.
Low-cost carriers plan to focus on local tourists opting for domestic travel as there is a limited number of outbound choices free from the virus, according to the Bangkok Post.
Thai AirAsia is providing 100 baht discounts for any domestic routes within a designated period, while Nok Air is offering one-way ticket prices for domestic routes starting from 680 baht this month. Vietjet Air has marked down all routes across Thailand by 50%.
Read our latest daily world Coronavirus Update HERE.
SOURCE: Bangkok Post
Keep in contact with The Thaiger by following our
Facebook page
.
Illegal Chinese casino in Pattaya operating after curfew – VIDEO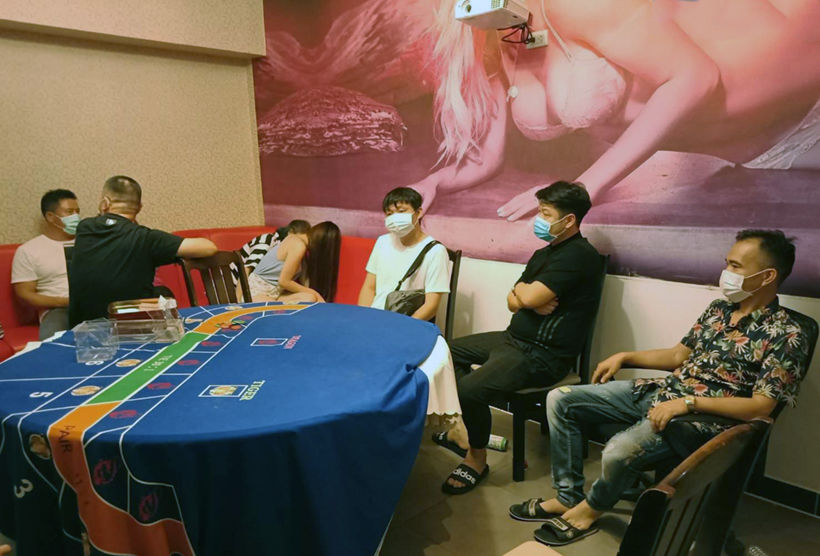 Police from several units, including the Transnational Crime Unit of Chon Buri, led a raid last night on an illegal casino in Pattaya where nearly a dozen people were gambling. It was located above a Chinese Restaurant.
Police went to the Fu Manow Chinese Restaurant at about 10:15pm after a tip that there was an illegal gathering happening in a secret VIP room above the restaurant. Such a meeting violates the current national curfew period of 10pm to 4am, under the Emergency Decree to help stop spread of the the Covid-19 coronavirus.
Police found a posh VIP karaoke room on the second floor along with 10 people gambling. 7 Chinese men, 2 Thai women and a Russian woman were gambling with about 100,000 baht, playing several different Chinese style gambling games on a custom table.
The owner of the restaurant, 50 year old "Beijing Heilongjiang" (clearly a pseudonym) was immediately arrested. He faces multiple charges including providing gambling facilities, violating the Thai emergency decree, curfew violations and possibly other charges as well.
The ten unnamed gamblers will also face significant charges including violating the Emergency Decree, gambling and curfew violations. All 10 were arrested and taken to Pattaya Police Station.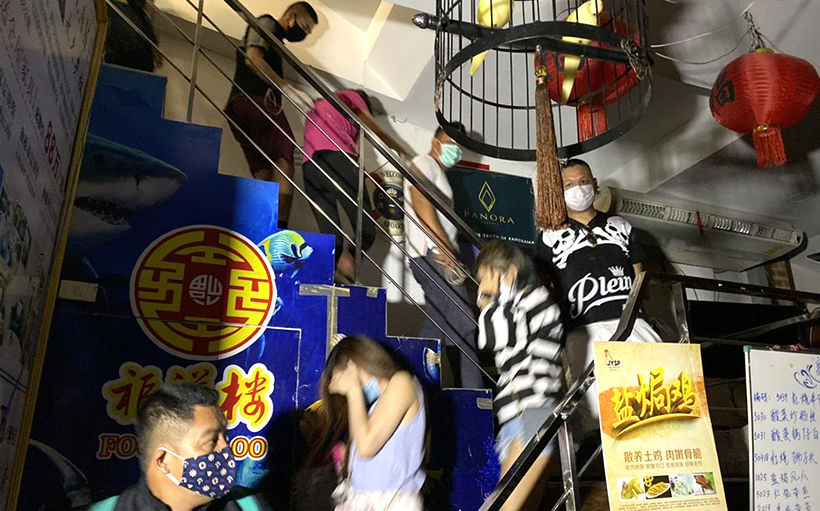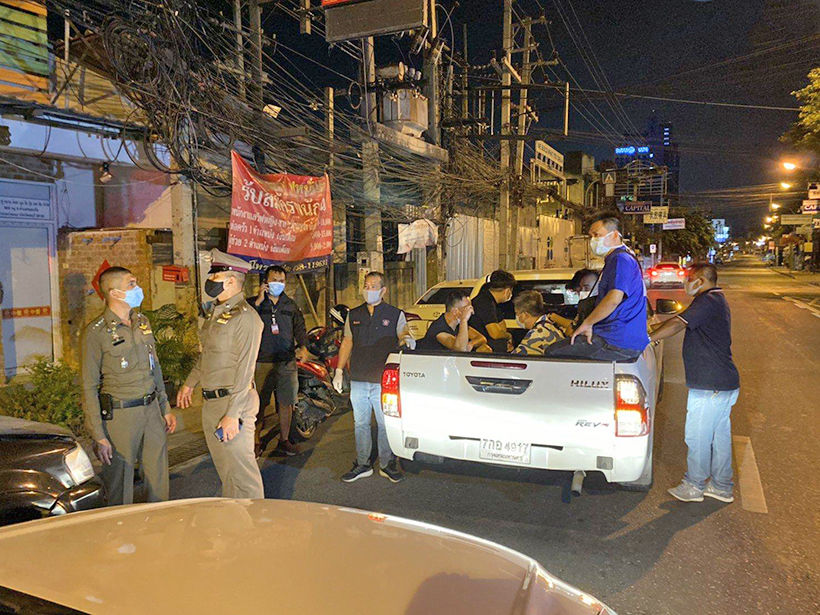 Police warn Pattaya residents that those who violate the Emergency Decree and continue to hold gatherings and parties that threaten public health by potentially spreading the Covid19 Coronavirus will be "dealt with severely".
Violation of the Emergency Decree carries penalties of fines of up to a 100,000 baht and/or up to 2 years in prison.
SOURCE: The Pattaya News
Keep in contact with The Thaiger by following our
Facebook page
.
Mobile users can now register for 30 days of free data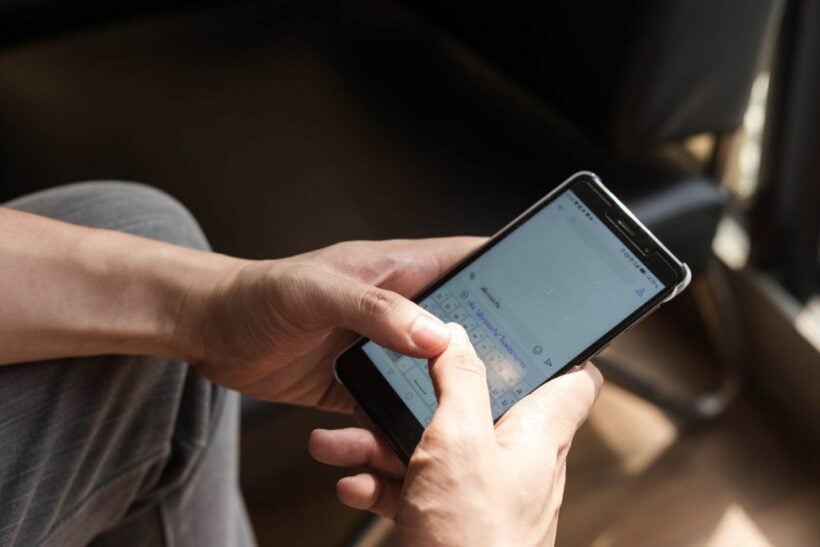 The National Broadcasting and Telecommunications Commission yesterday gave details on how to register for 30 days of free mobile internet and a broadband speed upgrade. Registration begins today. The move supports the government's policy of social distancing and encouraging people to work from home, while helping people cut utility bills during the spread of the Covid-19 coronavirus.
But you need a Thai ID card to get your free internet and speed upgrade.
The measure is being financed by the Universal Service Obligation Fund, which comes from telecommunication licence auctions and contributions from telecom and broadcasting companies.
For free mobile internet, registration runs from today to April 30. All Thai nationals can register for 10 free gigabytes of mobile data for a single mobile number, so long as it was opened or registered on or before March 31.
Those who use monthly packages with more than 10 GB or unlimited data, and the numbers registered by companies and "juristic persons" are not eligible.
To register, a users should type *170*[their 13-digit national ID number]# and tap "call."
The user will shortly receive a text message confirming or rejecting the registration. In case of rejection, a reason will be given. If the registration is successful, users can start using the free internet in a few minutes.
The NBTC's secretary-general shared tips on how to make the most of the offer in a video clip on the agency's Facebook page yesterday.
He says a user should first check how much data he currently gets under his package by typing *165*1# and tapping "call." Then, he should also check the remaining time of the package (*165*2#).
For example, if the package ends on April 15, the user is advised against registering today. Instead, he should wait until his package ends and register on the following day, so he can use the free internet for the full 30 days.
For broadband internet users, service providers will automatically upgrade speeds to 100 megabits per second, so users don't need to register. The speed upgrade is valid for 30 days from today.
Those who use ADSL or older techonologies will receive an upgrade to the highest speeds supported by equipment.
SOURCE: Bangkok Post
Keep in contact with The Thaiger by following our
Facebook page
.
Thai army puts off military purchases until coronavirus outbreak passes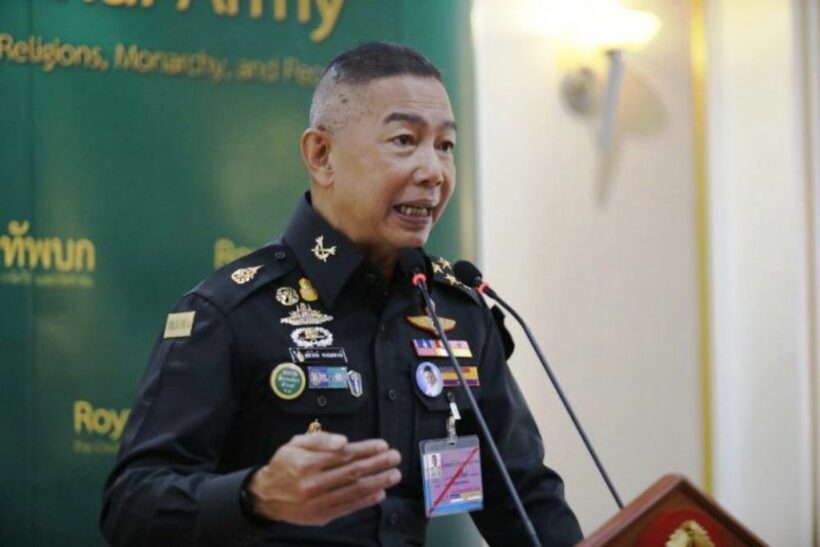 The Royal Thai Army says Thailand "needs to heal" after the Coronavirus pandemic is over in the country so plans to delay purchases of military equipment in the 2020 defence budget. They say the change is in order to prioritise national recovery efforts in the wake of the Covid-19 coronavirus outbreak.
A Defence Ministry spokesman says cuts to the 2020 budget for military hardware and projects are being considered. The Ministry says they're well aware of what needs to be prioritised for future situations.
"The military's mission is to protect and help the people, and support the government in solving national problems while maintaining the availability of troops and equipment to protect the nation."
A spokesperson says that any procurement project that is able to be delayed, without affecting foreign contracts, must be delayed.
"The Army is currently considering which projects will come under the 2020 budget, and will continue to discuss the projects in the 2021 budget."
The spokesperson clarified that some 2020 budget funds have already spent and military contracts under the budget may have binding contracts.
Speaking about the upcoming controversial purchase of Chinese made submarines under the 2021 budget, the spokesperson said that the Royal Thai Navy is considering the matter and "related legal consequences carefully", realising that budget "must be used to restore the nation and economy".
SOURCE: The Nation
Keep in contact with The Thaiger by following our
Facebook page
.