Superheroes and mega malls – The Thailand Tourism Forum 2019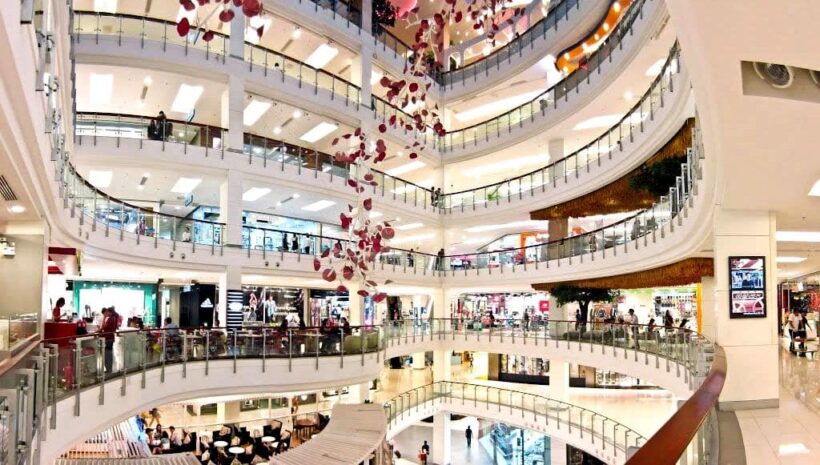 Record attendance at Thailand's largest annual hospitality event discovering how the tourism and transport sector is getting a massive makeover.
The Thailand Tourism Forum (TTF) returns for its eighth edition on January 21, 2019, with an agenda focusing on the mega-projects that are currently transforming the tourism landscape in Bangkok and beyond.
Running under the theme "Managing Tourism – Ensuring Great Experiences and Sustainable Outcomes," Thailand's largest annual hospitality event has already secured a record audience of 850 tourism and hospitality industry leaders at the InterContinental Hotel Bangkok for a full day of interactive and informative on-stage sessions. 
The keynote speaker at TTF 2019 is Miss Supaluck Umpujh, Chairwoman of The Mall Group, who will discuss the "Importance of Retail, Entertainment & Hospitality – Better Tourism Experiences" alongside Charles Blocker, CEO of IC Partners.
In her role as Chairwoman of one of Thailand's largest retail operators, Miss Supaluck oversees some of the Kingdom's biggest attractions including The Emporium, EmQuartier, Siam Paragon and The Mall in Bangkok. 
The Mall Group also recently announced a landmark strategic partnership with AEG, the world's leading sports and live entertainment company, that will include multi-billion-baht investments in two world-class arenas – "EM Live and BANGKOK ARENA".
TTF 2019 will zero in on how Thailand's tourism sector is getting a massive makeover.
With international visitor arrivals continuing to shatter all previous records and Bangkok becoming the world's most-visited city, the half-day event will examine how the country is developing new infrastructure and facilities to cope with the influx.
These include huge integrated tourism projects, vast retail attractions, branded theme parks, urban transport networks, airport rail links and more.
Attendees will even have the opportunity to meet Marvel superheroes and get up-close with MotoGP racing motorcycles, reflecting Thailand's new era of major events and attractions.
"TTF 2019 comes at a critical crossroads for Thailand's tourism industry. As growth rates continue to soar, the country needs to evolve and expand its tourism infrastructure to cope with rising demand."
"TTF 2019 will focus on the major new developments currently taking place in the Kingdom, while looking ahead to the future and discussing how Thailand's tourism industry should be managed to ensure its long-term success," said Bill Barnett, Managing Director of C9 Hotelworks and co-organiser of TTF 2019.
"We are delighted to confirm Khun Supaluck as the keynote speaker of TTF 2019. With The Mall Group, she has transformed the concept of the mall from a retail experience to an integrated tourism, shopping and lifestyle destination. This is reflected by the recent partnership with AEG, which will create world-class experiences and attractions. I am confident that her vision and expertise will provide genuine insights for our audience," he added.
Organised by the American Chamber of Commerce – Thailand (AMCHAM) and C9 Hotelworks Hospitality Consulting Group, TTF 2019 is free to attend.
The event will conclude with an evening cocktail party, hosted by the InterContinental Hotel Bangkok, providing opportunities for networking.
To see a full program and download the presentations from the event, please CLICK HERE. Alternatively, to learn more about TTF 2019, please visit www.thailandtourismforum.com.


Looking to jettison some items before jetsetting away or chartering a yacht? Look no further than Thaiger Classifieds where you can find and post items, work, property and more for free. Be sure to check out YonderTours for things to do in Thailand and tours across the country.

Read more headlines, reports & breaking news in Bangkok. Or catch up on your Thailand news.
Chinese 'red notice' fugitive arrested at Suvarnabhumi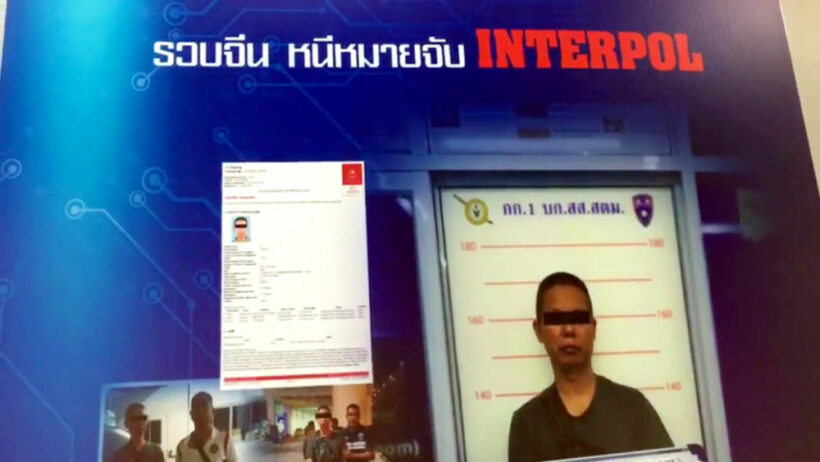 A Chinese fugitive wanted on an Interpol red notice has been arrested at Suvarnabhumi Airport, acting Immigration Police chief Lt Gen Sompong Chingduang said.
48 year old Lu Dayang was arrested on Sunday while trying to fly to Macao. Sompong said the Chinese Embassy informed his staff that Lu was wanted for allegedly smuggling illegal goods into China.
He said Lu entered Thailand back on May 8 on a 15 day tourist visa. The bureau revoked his visa on May 17 and identified his return flight.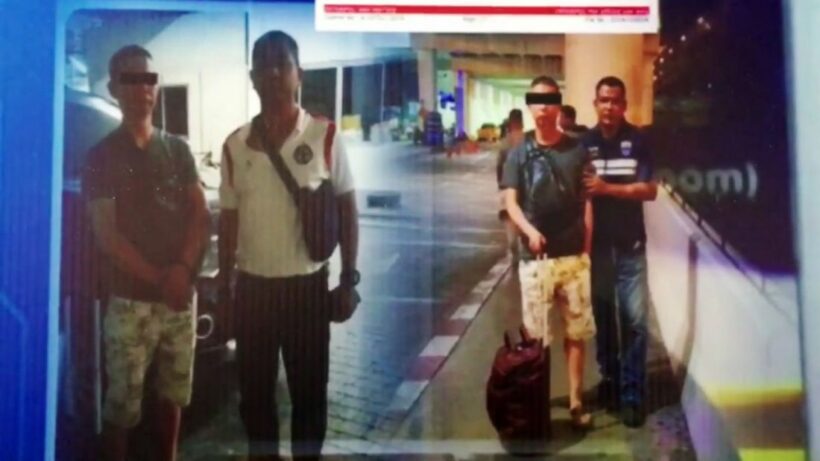 SOURCE: The Nation
30,000 baht bill for diarrhoea treatment at private hospital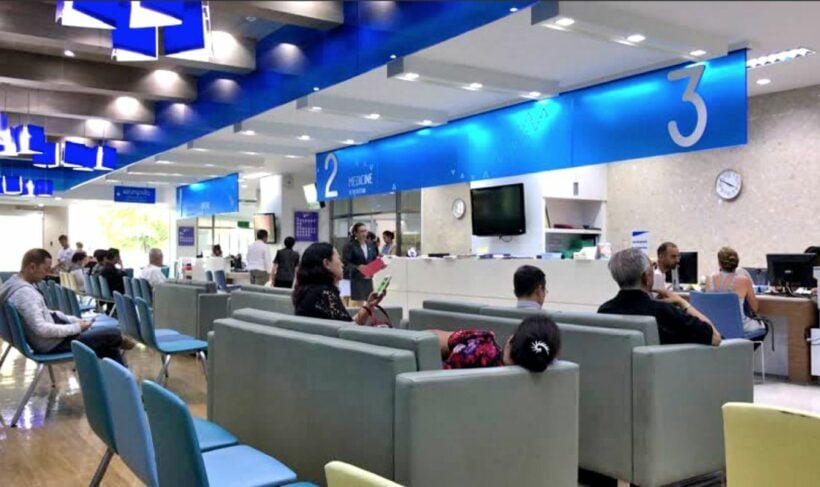 FILE PHOTO
It's enough to give you the s**ts!
An unnamed private hospital is being asked to explain how it charged a patient 30,000 baht for the treatment of a simple stomach infection.
A source at the Internal Trade Department says that a review of the medical bill indicates the hospital bill was "unreasonable".
"The hospital will be asked to explain."
The complaint filed via the Internal Trade Department's 1569 hotline. Earlier this year, the Cabinet approved a resolution to control the prices of medical supplies and services amid screams of opposition from indignant private hospitals.
The source of the story says that the private hospital in question would face legal punishment if it is unable to provide a reasonable explanation for the unreasonably high bill.
"From our examination of the bill, it is clear that the hospital has subjected the patient to over-treatment with many items that in fact might not have been necessary," the source said.
If found guilty of over-charging, the hospital executives could face up to seven years in jail and/or a fine of 140,000 baht.
In January the Internal Trade Department has summoned the management of 70 out of 353 private hospitals for a discussion on why the price of medicines they sell are three to nine times higher than market prices.
New rules are now being drafted requiring private hospitals and medicine providers to declare their selling prices on the Internal Trade Department's website. The rules are an attempt to reign in the voting of medicine prices where some private hospitals have been accused of charging up to 900% of the actual retail cost for prescriptions.
SOURCE: The Nation
Police searching for building owner after two die in Bangkok shophouse fire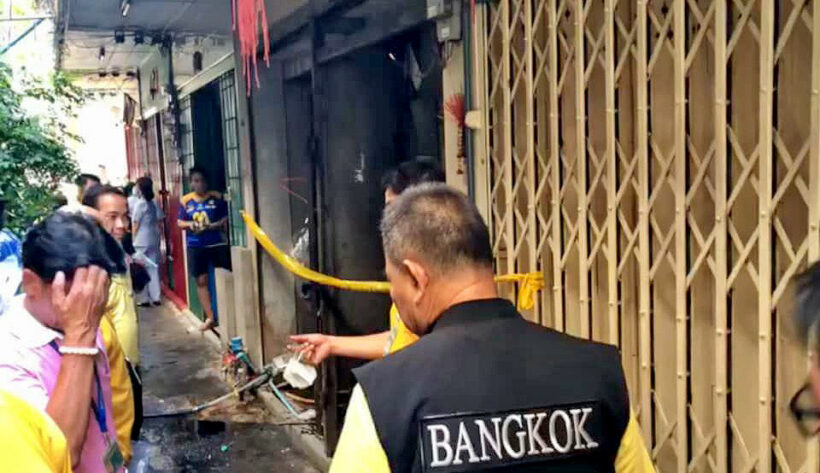 PHOTO: The Nation
A 67 year old woman and a 60 year old man have been killed after a fire engulfed a five-storey shophouse modified to provide rented rooms in Bangkok's Phra Nakhon district early today.
The Samrarnraj police station was alerted at 1.15am of the fire at the shophouse near Chao Phor Sua shrine on Boon Siri road. Five fire engines were dispatched to the scene.
Fire fighters took about 40 minutes to put out the blaze, which started in a second-floor room and spread to the fourth floor. People living in other rooms fled outside with everything they could grab as fire fighters fought the blaze.
After the fire was put out, they found the charred body of 67 year old Rat Noonsup on her bed on the fourth floor. She had been confined to her bed with chronic illnesses. Her nephew, Suksan Seangchan, told police he was sitting and talking to friends on the ground floor outside the building when he heard an explosion. He said he looked up to see fire had broken out and then tried to put it out with neighbours.
He said he then remembered his aunt was in the building so he tried to run up the stairs, but an iron beam fell on him and a fire fighter dragged him out.
Police will investigate the cause of the fire and will summon the 64 year old owner of the modified building for questioning.
At 9am, fire fighters and police checked the scene again and discovered another body, identified as that of a carpenter known only as Tum, who was about 60 years old.
Police say the shophouse was modified to provide 10 rented rooms at a rate of 100 baht a day for vendors in the area. Police are looking for a man, identified as Tong, who was seen drunk and shouting threats that he would set fire to the building.
SOURCE: The Nation