Thailand Events – June 2019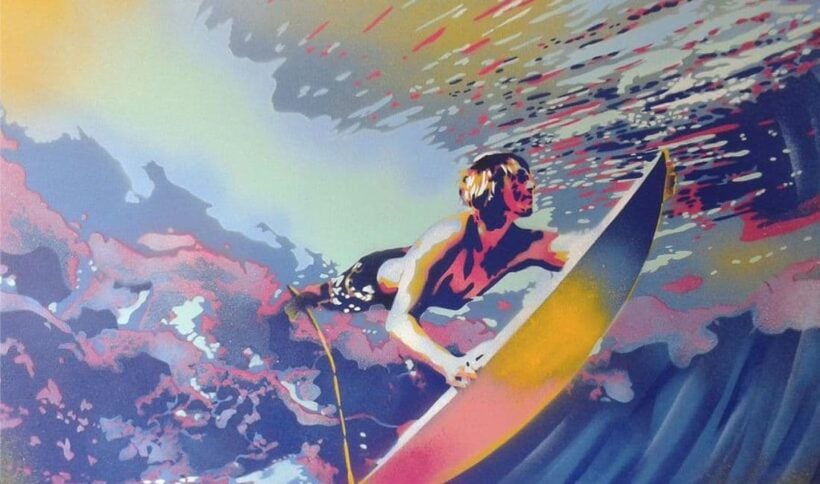 with The Sponsorship Experts – Paul Poole (South East Asia)
There are no shortage of food related events in Bangkok in June but if you're only going to go to one, the third installation of Taan Bangkok's Chef Table series will see Khun Kanaporn "Aum" Chancherdsak, the owner of Trang's renowned restaurant Trang Ko'e, showcase her meticulous cooking on June 6. A unique blend of Chinese, Malay and Thai influences and techniques, Peranakan food is becoming harder to find as many shy away from the labour intensive cooking methods. For tickets, click on the link.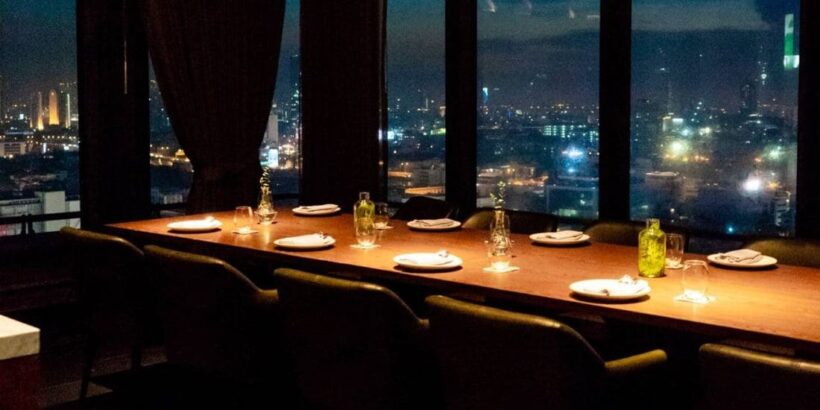 A highlight on the annual music calendar, the Hua Hin International Jazz Festival returns once again to the beachside resorts on June 7-8. Held on the beachfront of Centara Grand Beach Resort in Hua Hin on 7-8 June, the festival will feature performances from famous jazz musicians from Thailand and abroad scheduled from 4pm to midnight on both days. Entry is free so there's no excuse not to go to this pearl of an event.

Families and those interested in the oceans should head to Alliance Française on June 8 for World Oceans Day. A public awareness event hosted by Sang Foundation & partners Precious Plastic, Grin Green International, Eco Beasts and Trash Hero with the support of Alliance Française Bangkok and IRD (French Research Institute for Development), the day will start with with a film screening for kids, followed by concerts, a civic forum for discussing environmental issues, workshops and entertainment. It's a great way to teach children of the role and importance of sustainable practices in protecting our planet.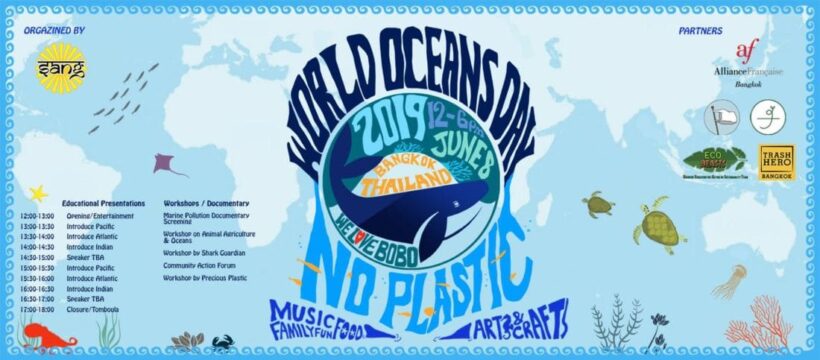 For something out of the ordinary, head to Exotic Fishing Thailand, a premium fishing resort in Phang Nga for the first ever Exotic Fishing Thailand Individual Open. Open to just 16 competitors, the event runs from 8am to 6pm with the winner judged based on the accumulated length of fish over 30cm caught. Love fishing? This is your event!
One of Thailand's and wider Asia's most popular mass participation sporting events, Laguna Phuket Marathon, will see thousands of participants and spectators descend on Phuket on the weekend of June 8-9. Held for the 14th time in the award-winning Laguna Phuket, organisers are expecting more than 13,000 participants from over 50 countries. The 5km and 2km distances are sold out but registration for the 10km, the Half Marathon, the Marathon and the Marathon Relay events is still open until June 3.

For those not yet ready to take on a full marathon, the Amazing Field Hua Hin Classic Run Ultra Half Marathon gives runners the opportunity to explore the charming coastal communities around Hua Hin on shorter distances. There are four different distances – 5km, 10km 15km and 25km – so there is something for experienced runners and novices alike.

What started out as a relatively small project, the popular Model Market has grown and regularly attract the crowds for their flea markets. Organised by We Do Events, the next one is on 14-16 June on Sukhumvit soi 53 and focuses on upcycling, recycling and minimising waste. Visitors will be able to buy various goods, from food to second hand goods and other sustainable or organic products.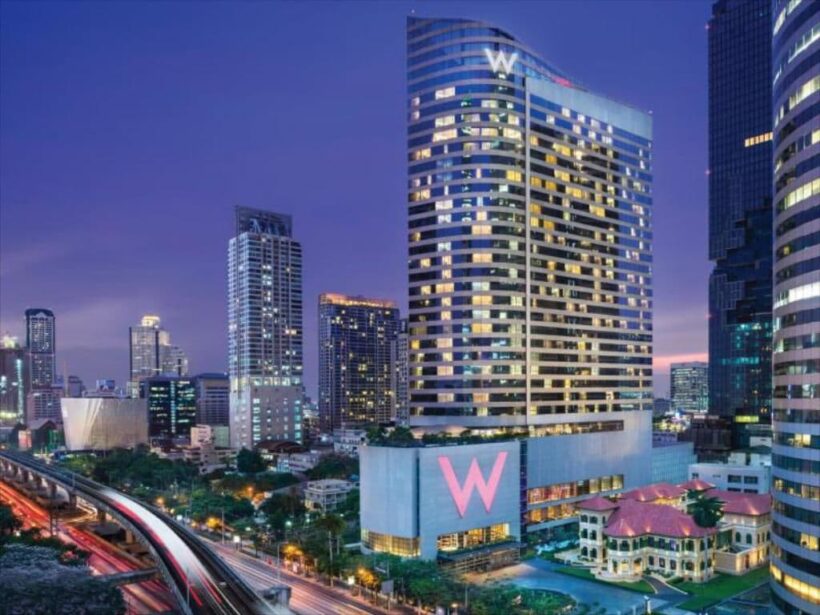 The annual Hotel Art Fair will take place at W Hotel Bangkok on 22-23 June. An initiative to bring galleries from around the country together under one roof to reach a wider audience, the Hotel Art Fair is organised by Farmgroup and has become popular due to its inclusive nature. Entry is free but organisers expect a lot of visitors so it's advised to pre-register.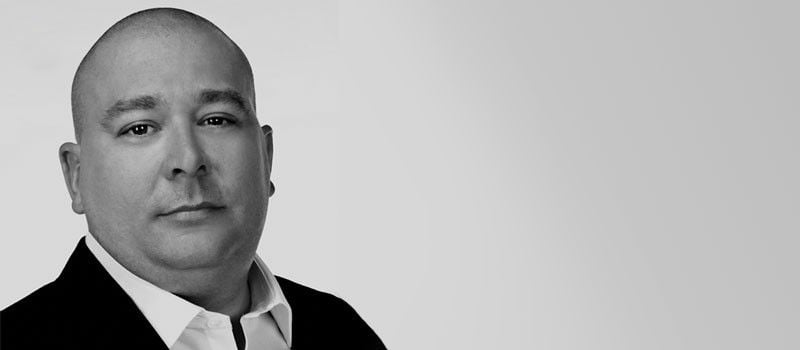 Founded in 2004 by veteran international marketing consultant Paul Poole, PAUL POOLE (SOUTH EAST ASIA) is an independent marketing consultancy based in Bangkok, Thailand specialising in commercial sponsorship and partnership marketing, working with both rights holders and brands – acting as a catalyst by bringing them together and maximising the relationship.
We have packaged, sold and managed sponsorship and partnership opportunities for a wide range of rights holders and worked with many of the world's leading brands to source and engage the right sponsorships and partnerships for them to maximise.
Keep in contact with The Thaiger by following our
Facebook page
.
Never miss out on future posts by
following The Thaiger
.
Bangkok woman arrested for allegedly stealing 1 million baht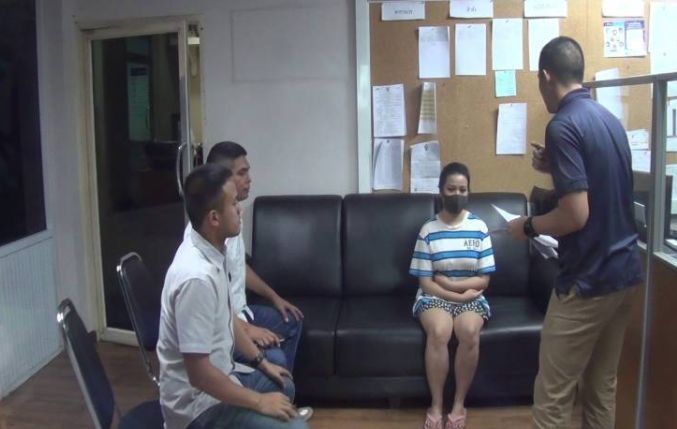 A Bangkok woman was arrested on fraud charges for allegedly stealing a company checkbook and withdrawing 1 million baht. The 29 year old woman, identified as Krissadee, worked in accounting for a clothing design firm in the city's Ekkamai area.
Apparently, shortly after she was hired, Krissadee suddenly stopped showing up for work. The company then noticed the checkbook was missing as well as a million baht from the company account.
In an investigation, Khlong Tan police found Krissadee made cash withdrawals. She allegedly told police that she used the money to pay for trips and gambling expenses.
SOURCE: Thai Visa
Keep in contact with The Thaiger by following our
Facebook page
.
Never miss out on future posts by
following The Thaiger
.
State Railway officials sign 5 high-speed rail contracts as part of project linking Thailand and China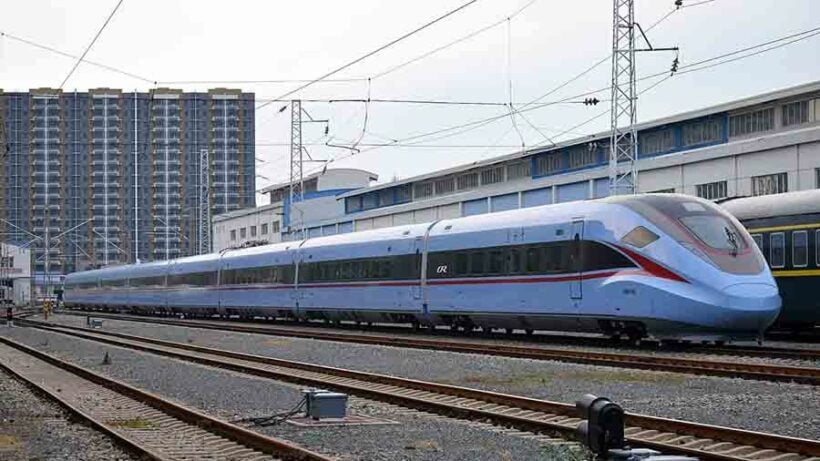 Officials from the State Railway of Thailand have signed 5 high-speed rail contracts worth more than 40 billion baht, in the latest development in the Thailand – China rail connection. It's understood the contracts cover phase 1 of the railway, from Bangkok to the north-eastern city of Nakhon Ratchasima (Korat).
It's hoped that section will carry its first passengers in 2023 and that the line will eventually reach further north, to Nong Khai, and from there, link with a rail connection connecting Laos and China. The high-speed trains will run at speeds up to 250 kilometres an hour.
Nation Thailand reports that the contract signing took place at the Transport Ministry, between SRT governor Nirut Maneephan and the 5 contractors, Nawarat Patanakarn, Thai Engineer Industry, Italian – Thai Development, SPTK Joint Venture, and Civil Engineering. In total, the project will involve over 100 kilometres of railway, with a budget of 40.275 billion baht. The first phase of construction involves 14 contracts, with work under the first one completed and ongoing under the second.
Nirut say the 5 new contractors are expected to take delivery of the land in early 2021, with the 7 remaining contracts being signed next year.
SOURCE: Nation Thailand
Keep in contact with The Thaiger by following our
Facebook page
.
Never miss out on future posts by
following The Thaiger
.
Economic concerns put Bangkok's ban on 10-wheel trucks on hold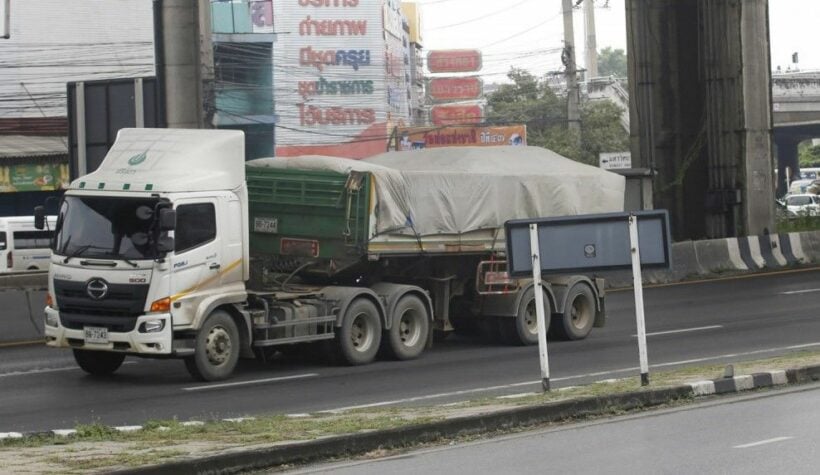 Officials in Bangkok have decided to delay a proposed ban on 10 wheel trucks in light of the current economic challenges affecting the transportation and industrial sectors. The proposed ban was aimed at reducing PM2.5 air pollution in the capital and was expected to come into force from December 1 – 28.
Particulates – also known as atmospheric aerosol particles, atmospheric particulate matter, particulate matter (PM), or suspended particulate matter (SPM) – are microscopic particles of solid or liquid matter suspended in the air – Wikpedia
PM2.5 refers to particulate matter (solid and liquid particles) with a diameter of less than 2.5 micrometres that remain suspended in the air for longer. They can be the result of burning fuel and are the primary cause of smog.
Commenting on the decision to delay the ban indefinitely, Deputy National Police chief Damrongsak Kittipraphas says the relevant authorities agreed the timing is not right.
"The police have discussed with related agencies, including the Department of Industrial Promotion, Pollution Control Department, the Thai Chamber of Commerce and the Public Transport Association, and agreed to postpone the rule indefinitely. The members at the meeting were concerned that the rule could obstruct the operation of the industrial and transportation sectors that are starting to recover from the economic contraction. Therefore, the related agencies promised to study the issue thoroughly, as well as explore other options to prevent and reduce PM2.5 air pollution in Bangkok."
However, Damrongsak says that from December 1, authorities in the capital will be clamping down on large polluting vehicles, adding that those emitting clouds of black smoke are one of the biggest contributors to air pollution.
"We will send officers to perform random checks at bus terminals and truck operation centres. The inspection will be recorded via video camera to ensure transparency of police work."
SOURCE: Nation Thailand
Keep in contact with The Thaiger by following our
Facebook page
.
Never miss out on future posts by
following The Thaiger
.