Phuket
Torrential rain dogs west coast of Phuket this morning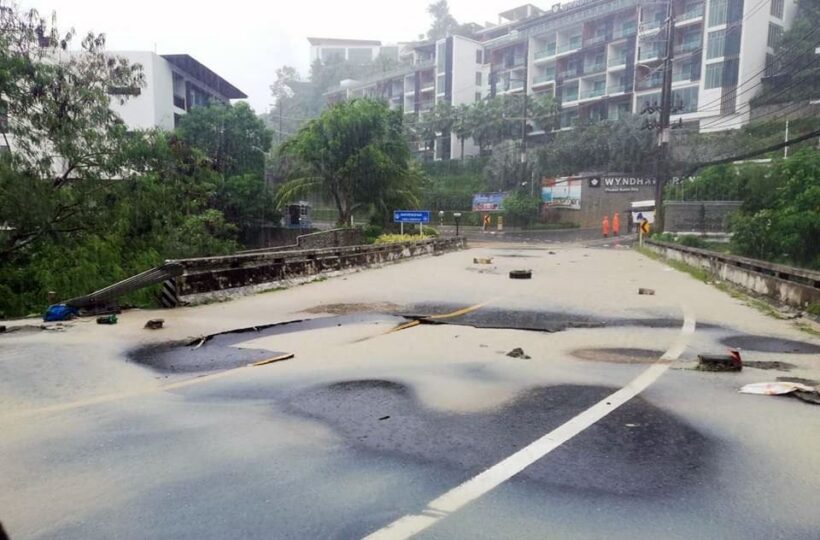 VIDEOS/PHOTOS: Nicky Phukettour / Traffic police / Jao Blue Car 2299 – Newshawk Phuket
Parts of Phuket's west coast were awash this morning with torrential rain. The rain came from a small rain cell that sat over an area along the coast between Patong and Kamala, drenching Kamala, southern Patong, Kalim and the coastal road for over an hour between 11am and midday.
Parts of the road out the front of the Wyndham Grand Phuket Kalim Bay were awash with muddy flood waters full of debris which had washed down from construction sites on the hill.
A lonely looking 'Ethos' sign was washed onto the road out the front of the entrance to the restaurant on Kalim Hill. At part of the road, just part Kalim, climbing into the coast road heading towards Kamala, a torrent of water was flying down the hill like a new river had emerged out of nowhere (video below).
Traffic was banked back at both ends of the coastal road.
Kamala was blocked for a short time with floodwaters although most traffic kept moving through the half-meter deep water.
Emergency crews and police were on site quickly to help the traffic cope with the sudden downpour.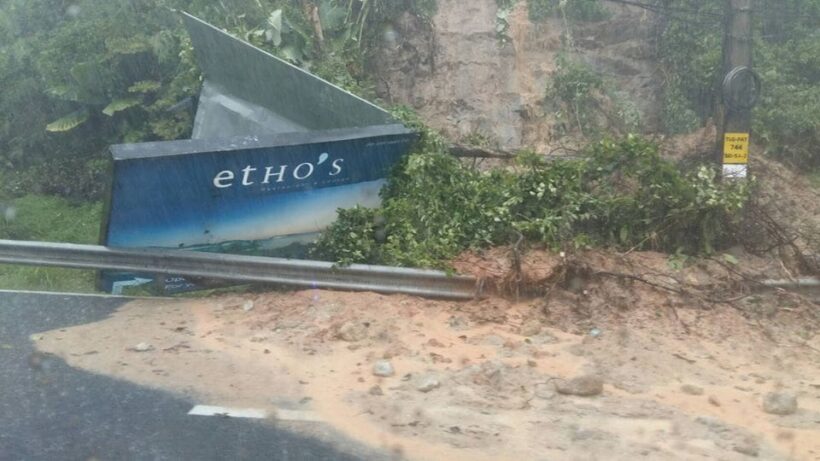 https://www.facebook.com/thethaigerradio/videos/177046049842020/
https://www.facebook.com/thethaigernews/videos/275110789997976/
https://www.facebook.com/thethaigernews/videos/1885947098141436/