Phuket
Phoenix salvage team walks away from contract – police to take over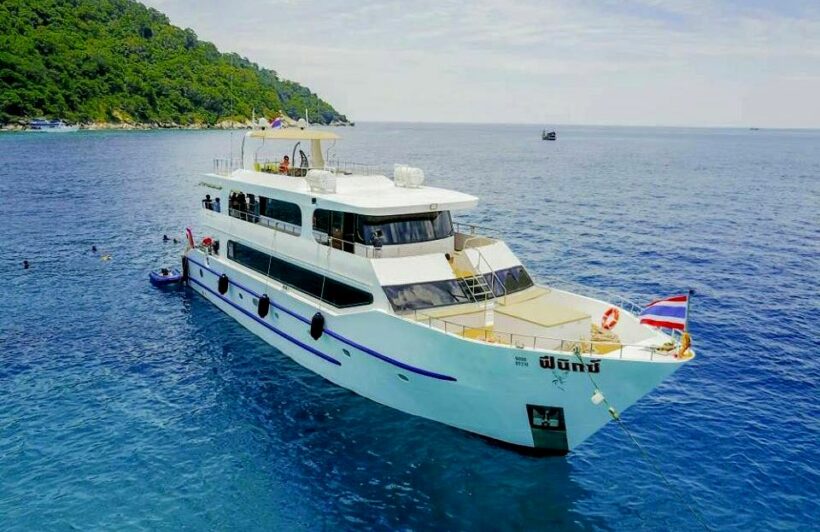 A private sector company has walked away from the contract to salvage the 'Phoenix' and bring it back to the surface after numerous failed attempts and two months of excuses why they were unable to resurface the vessel. The company continually complained about weather and strong currents despite many calm days during their fruitless two months of operations.
They have officially cancelled the contract to salvage the 'Phoenix' boat after saying they are unable to complete the operation. Police will now be responsible to recover the vessel as it remains important evidence in forthcoming court cases.
The Minister of Transport Arkhom Termpittayapaisith says, "The private company says it is unable to complete the salvage operation for the 'Phoenix' boat. They have informed the Department of Marine to cancel the salvage operation after they have tried their best."
On September 29, around noon, 37 year old Nipat 'Jos' Gladnak died during the salvage operation. It was reported at the time that Khun Nipat fainted whilst standing at the back of the salvage boat. He fell off the boat into the water. He was immediately retrieved from water and rushed to Vachira Phuket Hospital but was later pronounced dead.
Read more about that story HERE.
The 'Phoenix' sank on July 5 during a sudden storm. The vessel's sinking caused 47 Chinese tourists to drown. The Thai captain of the vessel and Thai crew all abandoned the boat leaving behind the tourists, many below decks as the boat started sinking.
"From now on, police will be responsible for the salvage as the boat is important evidence to use in legal action against suspects," said Arkhom.
"We are also strictly enforcing on marine safety measures. Also for beach management, we are also insisting jet-skis zones are operated at the highest safety level."

The failed salvage operation resulted in a waste of two months and the death of one of the divers