A vacation experience like no other with Club Unique, Phuket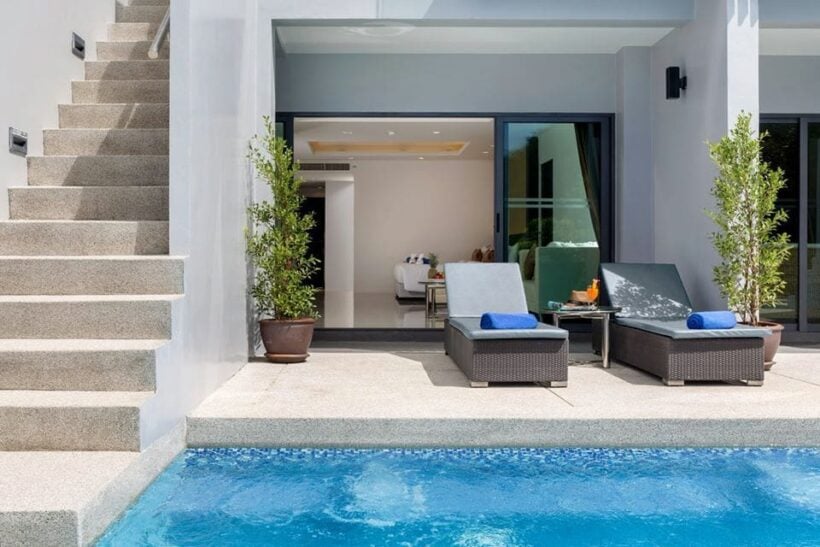 Club Unique offers endless possibilities and limitless luxuries. A true vacation experience like no other. A membership at Club Unique affords direct access to an ever-growing portfolio of resorts and destinations with over 3000 fantastic locations worldwide. 
Headquartered in the company's flagship resort, Patong Bay Hill Resort & Spa, Club Unique serves as a private members club for its guests from all over the world. The club offers a truly unique service to today's savvy travelers, with the lifestyle experiences they deserve. 
Are you ready to experience some of the most luxurious holiday destinations around the world? A membership at Club Unique allows access to some of the most sought after locations across the globe, thanks to a lucrative global partner exchange with Interval International, the vacation ownership industry leader for the last 40 years. The Marriott group recently purchased Interval for a reported US$ 4.7 Billion, so the future is in safe hands.
A membership at Club Unique grants access to an unmatched range of benefits and discounts; from getaways and cruises to theme park shows and entertainment venues. We open the doors to endless possibilities, which makes it possible for members to enjoy their best holiday yet. 
Club Unique is designed to meet all of your needs and looks after even the smallest requirement that you may have. Club Unique is constantly expanding, which especially for returning members means that the club will open the doors to a completely new experience every time they plan a visit. 
It's our firm belief that a vacation concept needs a long-term vision, and that's why Club Unique has decided to combine flexibility, quality and a high standard of service, so our members will want to come back time after time – and long for their next vacation. 
From a single, bold concept back in 2015, today, Club Unique is the result of the shared vision of local developers and real estate and hotel specialists alike. A combined vision of revolutionizing the vacation ownership industry by creating a home resort that sets the benchmark for vacation club value and excellence. 
The home resort is Patong Bay Hill Resort & Spa. Located in the natural environment of Hasib Pee Hill, the luxurious, modern cottage and suite development, many with personalized pools facing the ocean, will leave its members proud and eager to return to their home resort year after year. 
The resort as it stands now is still being developed, and once completed will boast a fantastic main communal pool, another adjoining 199 room hotel, health center & clinic, kids club, gymnasium, 500 seat convention center and three restaurants. 
Interested in learning more about the outstanding membership opportunities at Club Unique? Drop by our office at Patong Bay Hill Resort & Spa or contact us directly. Learn for yourself how we do it. Whether it's the first greeting of the day, the wonderful service you receive at meal times or personalized help from our knowledgeable front desk and concierge staff. Come and experience the pride that is at the heart of everything Club Unique strives for. 
At Club Unique, we offer you an endless choice of possibilities and an almost limitless array of luxuries across our global platform. You'll love where we take you. 
For more information, email: [email protected] 



Looking to jettison some items before jetsetting away or chartering a yacht? Look no further than Thaiger Classifieds where you can find and post items, work, property and more for free. Be sure to check out YonderTours for things to do in Thailand and tours across the country.

Read more headlines, reports & breaking news in Phuket. Or catch up on your Thailand news.
Phuket's seastead couple remain elusive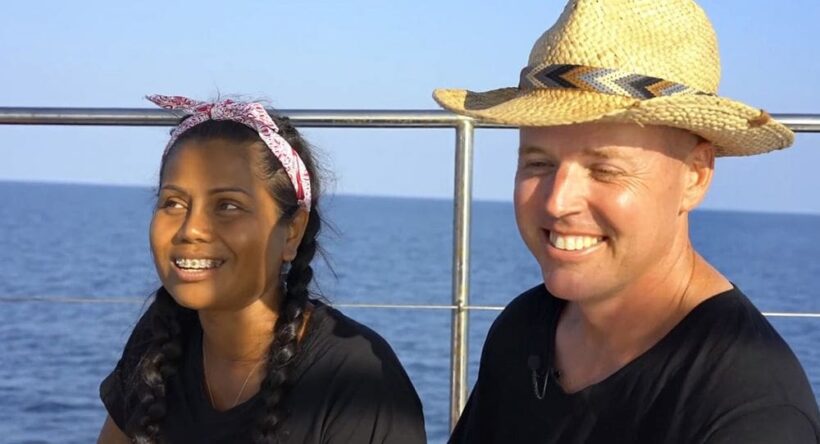 The Seastead may be under 24 hour guard at the Port of Phuket but the couple who were staying in the structure offshore from Phuket, and have become the international face of the seastead experiment, remain elusive.
According to Phuket's deputy police chief Pol Colonel Witoon Kongsudjai, their mobile phone signal identified the couple's last known location as Tarutao Island in Satun province.
"We are going to track them down," he warned in a familiar threatening tone to that of the Thai government who see the seastead project as a threat to national sovereignty and security.
Chad Andrew Elwartowski, an American bitcoin investor, and his Thai girlfriend, Supranee 'Summergirl' Thepdet have been accused of several laws violation, including taking action that diminish Thailand's sovereignty.
The authorities have already removed their floating 'home' from the Andaman Sea south east of Phuekt's Koh Racha Yai, and are keeping it as evidence for future court cases.
Police say they have prepared sufficient evidence ready and arrest warrants for the couple should be issued soon. At this point, police are waiting for the Office of the Attorney-General to appoint its officials to join the investigation into this case. The office's representatives are necessary because the alleged crime took place outside Thailand territory.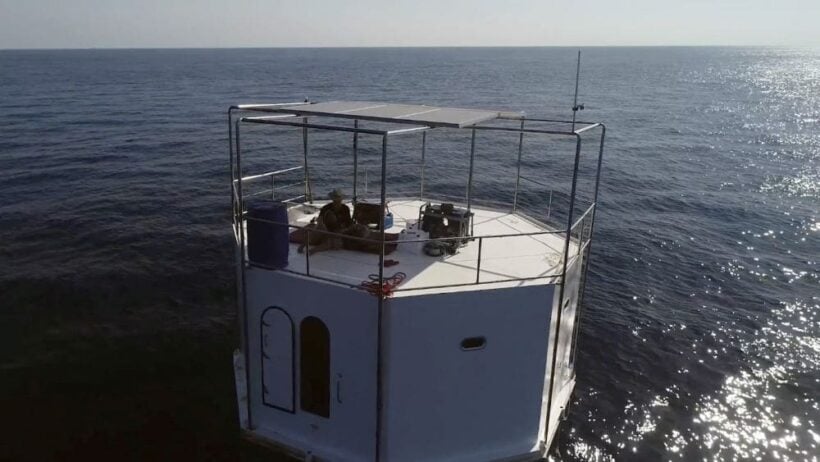 SOURCE: The Nation
Phuket faces critical water shortages if the monsoon doesn't arrive soon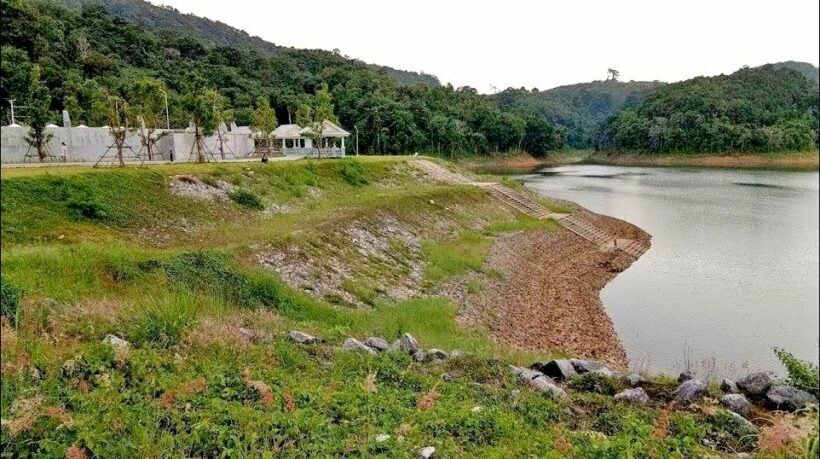 Phuket is now, officially, experiencing water shortages, with water in the province's three catchments just enough for the supply of tap water until the end of May, and the condition is expected to get worse if the annual monsoon doesn't kick in soon. The annual south-west monsoon usually starts dragging in moist air and the 'wet season' begins sometime around Songkran each year.
Mr Kraison Mahamad, manager of the Phuket-based provincial waterworks authority (PWA), admits that tap water supply would be affected if there is no heavy rain as water in Bang Naeo Dam, Klong Katha and Bang Wad would only be enough for use until May at the latest, adding that his office had been told by irrigation officials to limit supply to prolong the supply of tap water to consumers on the island.
As a contingency plan to ease water shortage problems, he said his office had contacted several independent water suppliers, but also suggested that consumers should use water sparingly as well.
Phuket city mayor, Ms Somjai Suwansuppana, says that the municipality has been providing free water to about 18,000 households each day, with 70% of the water accessed locally and the rest bought in from private suppliers.
She said the municipality had contingency plans in place in case there are no rains next month by buying more water from water suppliers to meet consumption needs, adding that there will be sufficient water to meet the need of all the households if they use the water economically.
Ms Somjai says, for long-term measures, the municipal administration is mulling water salination projects or recycling of used water (like Singapore) which may not be acceptable now but may be unavoidable in the future if water shortage problems turns critical due to city expansion and increased population.
Mr Kongsak Khoopongsakorn, president of Southern Thai Hotels Association, said that hotels are hard hit by the water shortage problem and many of them have resorted to independent suppliers for water supplies to make sure there is water for guests even though the water fee is expensive at between 100-120 baht per cubic metre (The Thaiger has had reports of some people being charged up to 400 baht per cubic metre).
He admits that it is beyond the capability of hotels to secure huge raw water sources for water production, adding that the state should step in for help for sustainable tourism growth in the province.
Over the past months hundreds of residents had taken to social media complaining that their water supply had been randomly cut off or severely reduced, without notice. Some residents have had no water supply for over a month.
The PWA announced odd/even water restrictions on February 2 only to cancel them the following day on the recommendation of the Irrigation Department that there was adequate supplies of water on the island.
SOURCE: Thai PBS
Soldier attacked and killed by her husband over alleged affair in Rawai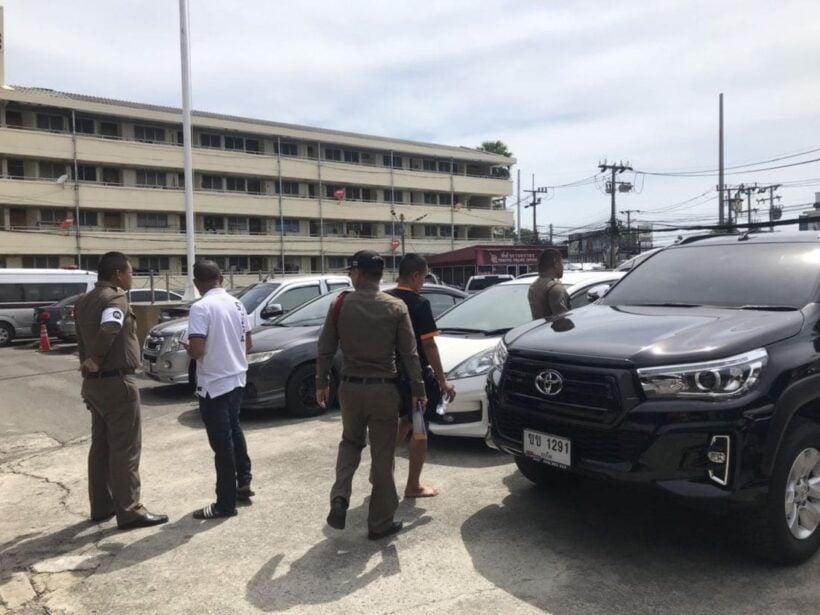 A female soldier has been attacked and killed by her soldier husband over an alleged sexual affair in Rawai today.
The Chalong Police were notified of the incident at 8.30am this morning at a hotel on Patak Road in Rawai.
Police arrived at the room to find the 39 year old woman, Ratchadaphon Mongkonrung, a Squadron Leader with the Thai air force. She was unconscious when police arrived and rushed to to Vachira Phuket Hospital where she was pronounced dead upon arrival.
A 40 year old man from the air force (Master Sergeant), the husband of the woman, was waiting for police at the scene. He was taken to the Chalong Police Station.
Police say they checked with the hotel and found that they had been arguing as Nop-anan thought that his wife was having an affair with another man. He kicked her with his feet before calling for help.
The were married and had two children. Nop-anan is facing charges of attacking and killing another person.