Is Thailand falling behind in the startup race? Techsauce Global Summit Bangkok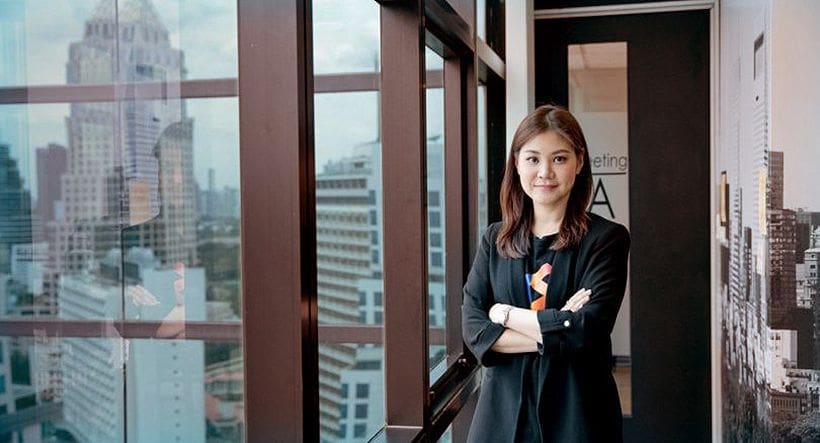 PHOTO: Oranuch Lerdsuwankij, CEO and co-founder of summit organiser Techsauce Media
by Asina Pornwasin 
Oranuch Lerdsuwankij, CEO and co-founder of summit organiser Techsauce Media, underlined the forthcoming conference's importance as a platform for tech enthusiasts across different industries to discuss digital knowledge, ideas and experiences.
She says the summit is bringing tangible changes to the tech ecosystem across Thailand and other Southeast Asian countries. The summit will be held at Centara Grand at CentralWorld on June 19 & 20, 2019,

"For this year, we picked issues around our theme, celebrating world-changing technologies, to broaden views of how technology creates a huge impact on our world and affects big-name companies as well as the general pubic," said Oranuch.

Various topics, ranging from blockchain, artificial intelligence (AI), the role of women in the tech industry, and the social impacts from AR/VR (augmented reality/virtual reality) technologies on health, energy, smart city and music, are being discussed.

The event, to be held in June, will also feature a technology-focused exhibition and business matching.

The theme of Techsauce Global Summit 2019 is "World Changing Technology", emphasising the universal impact of technology that reaches beyond the corporate sphere to include everyone.

Techsauce Media and HUBBA have organised the summit since 2016. Among Southeast Asia's largest startup and tech conferences, the summit this year is expected to attract approximately 20,000 participants, double last year's figures.

Techsauce Media bases estimates on Thailand's startup ecosystem based on publicly disclosed information.

"This is a must come event for those who want to be a part of the network of Asia's top startups, entrepreneurs and tech insiders. Techsauce Summit is where you need to be."

Chatri Sityodtong- CHAIRMAN AND CEO OF ONE CHAMPIONSHIP

The total (disclosed) fundraising in Thailand in 2018 was US$61.25 million (1.94 billion baht), a large decrease from the $106.10 million (3.37 billion baht) in 2017. Meanwhile, the number of deals in 2018 totalled 35, an increase from 31 deals in 2017.

During the past eight years, 2011 to 2018, the total estimated value of startup funding in Thailand was $337.37 million (10.72 billion baht).

Even the total value of startup fundraising in Thailand is quite small when compared to other countries in the region, especially Indonesia and Singapore. Thailand has active investors – corporate venture capital funds (CVC) and venture capital funds (VC), along with accelerators.

In 2018, tech startup deals in Thailand reached at least $61.5 million. Food/bio/restaurant, fintech, e-commerce marketplace and property-tech were the top four industries with the highest number of deals.

This was followed by digital content, travel tech, marketing tech, reward and enterprise platforms. Meanwhile, funding deals in construction, agriculture and robotics were few.

"It is the big challenge for the country. To drive the country to move forward, we need sufficient numbers and quality talents. It is an urgent agenda that I urge the government to focus on," said Oranuch.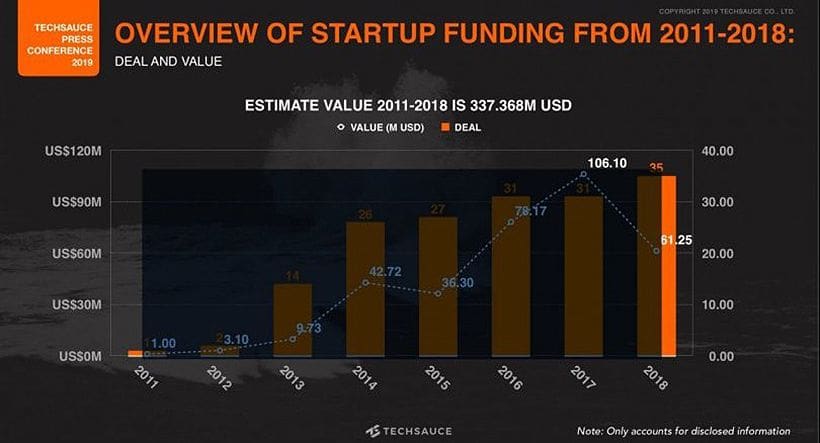 Read more headlines, reports & breaking news in Bangkok. Or catch up on your Thailand news.
Summer storm cell hits Bangkok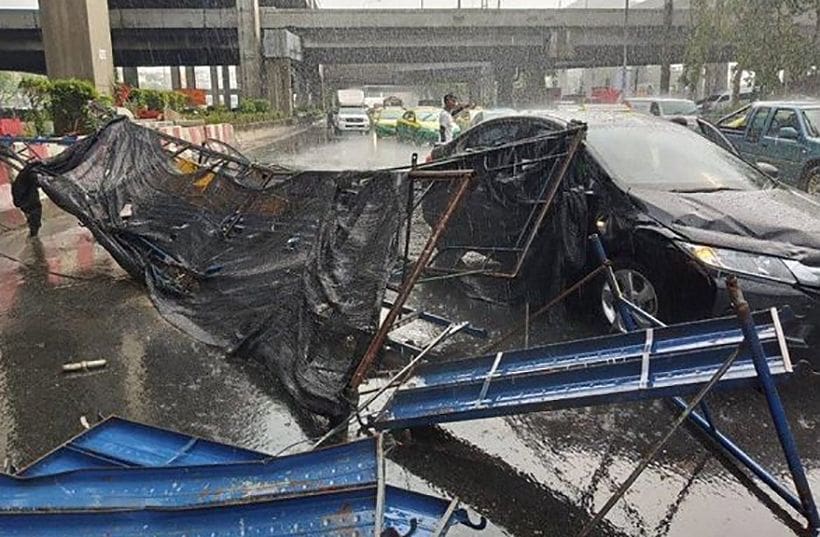 PHOTO: @fm91trafficpro
A sudden and brief summer storm swiftly passed through Bangkok's Lak Si and Don Mueang areas yesterday afternoon.
The storm left some damage in its trail, including toppled small trees on Soi Vibhavadi 60, clogged drains and an under-construction Vibhavadi-Rangsit pedestrian bridge's metal scaffold falling onto a car at Lak Si Intersection.
The stormy weather took place around 3.30pm and lasted over 10 minutes.
The Thai Meteorological Department had previously warned about storms, gusty winds, hail stones and lightening in upper Thailand from March 23-25 and continues to warn people to avoid open fields, big trees or billboards during the storms.
Forecast for the Central areas of Thailand…
Up to March 23, hot to very hot during the day. Minimum temperature 23-27°C. Maximum temperature 36-40°C. During March 24 – 27 2019, hot during the day. Isolated to scattered thunderstorm with isolated gusty and hail. Minimum temperature 22-26°C. Maximum temperature 33-38°C. Southeasterly wind 10-15 km/hr.
SOURCES: The Nation | TMD
Two Suvarnabhumi crimes solved by Surachate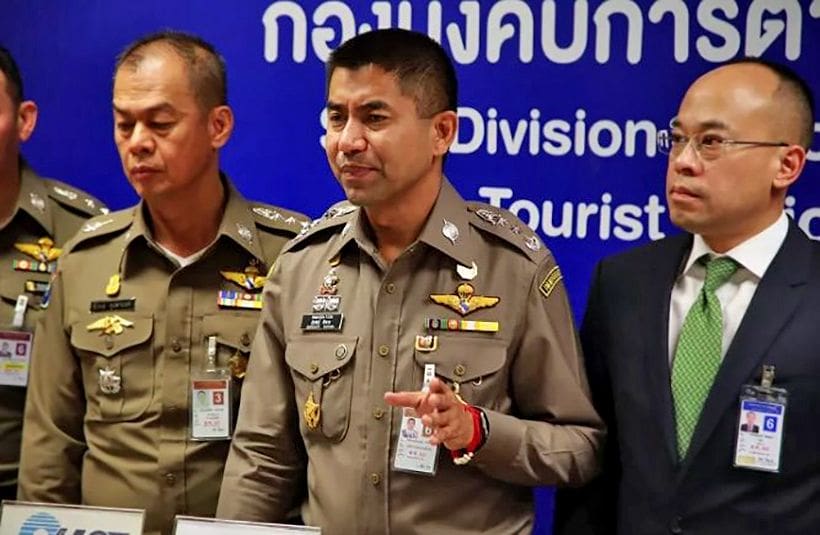 PHOTOS: Thai Rath
Lt-Gen Surachate Hakparn, the high-profile immigration chief, has announced the solving of two cases at Suvarnabhumi Airport in Bangkok.
One involved a Thai woman using a passport illegally by adding extra pages. The other was the arrest of members of a Mongolian pickpocketing gang who had been preying on tourists at the airport and on the city's Skytrain.
Firstly, the French embassy contacted Thai immigration with news that a 39 year old Thai woman, Chananya Daengthong, had applied for a visa with a passport that had added pages.
Officials found that four pages had been removed and replaced with new, fake pages. Chananya later admitted that she had been banned from entering The Netherlands after overstaying her visa there and had received no entry stamps on two pages in her passport.
She had then arranged, via a woman called "Nott", to contact a man on a Line application called "Fa Sai". She paid him 11,000 baht to alter her passport.
The other case resulted in the arrest of three men, all members of a Mongolian pickpocketing gang, responsible for stealing more than 200,000 baht from people at the airport and on the BTS Skytrain services from the city. Working in tandem with a woman, they targeted tourists.
Warrants went out for their arrest and they were soon nabbed whilst coming back into Thailand after going back to Mongolia.
In a latest theft on March 8 they followed a 59 year old German who had arrived on Thai Airways flight from Frankfurt. The victim only realised he had been pickpocketed, losing cash and a credit card, when he was in the taxi. CCTV showed that the woman in the gang was responsible for the theft.
The gang were then seen to be continuing their thefts on the Airport Link and BTS. In another case they lifted AUD$500 from an Australian on the Airport Link.
Surachate says the Mongolians would steal around Bangkok and the main airport then return to their home country. Credit cards were used to purchase brand name items at stores.
SOURCE: Thai Rath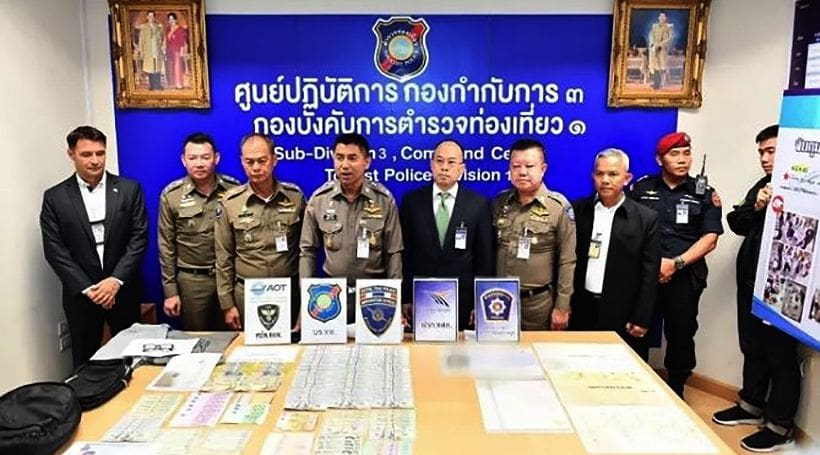 Grab rider attacked by local motorcycle taxi driver – police admit the law is not clear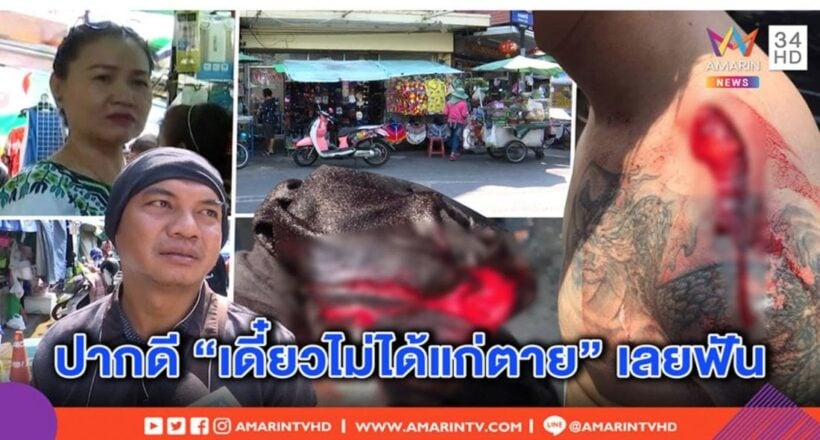 MONTAGE: Facebook/Patiharn Sarikapun
Police near Khao San Road admit the law regarding the use of Grab Bike and similar 'disrupting' public transport services, is still unclear.
They are calling on motorcycle taxis drivers, Grab riders, taxi drivers and Uber to keep calm and contact police if there are any disputes rather than taking matters into their own hands.
Daily News reports about the latest case in Chakraphon Road, Bangkok when a Grab rider was assaulted by a local motorcycle taxi driver.
Pictures of his bloodied shoulder caused alarm and comment from netizens after they appeared on the Facebook page of "Patiharn Sarikapun".
Pol Lt-Col Phuwadon Unphote of the Chanasongkhram police in Khao San Road says the matter was a case of turf wars between Grab and regular motorcycle taxis.
A man will appear in court charged with assault after Tuesday's incident.
Lt-Col Phuwadon is calling for calm while admitting that the law remains unclear regarding the use of services like Grab and Uber. He is urging people to call Police if there was any trouble or disputes.
The injured Facebook poster said Grab bike would continue working and were undaunted by the attack.
SOURCE: Daily News