Three died, three injured in Chiang Mai road crash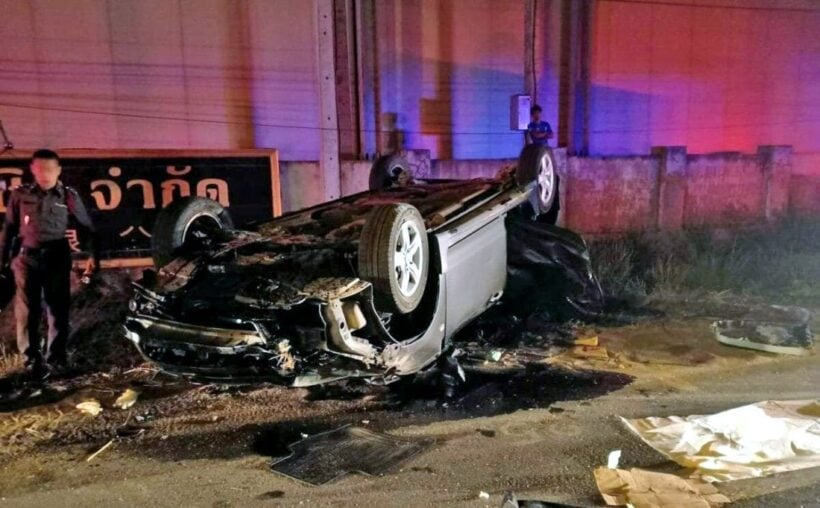 Three people were killed and three others injured when their car hit a power pole on the Chiang Mai-Hod road in Chiang Mai's Doi Lor district early today (Saturday).
The vehicle overturned after it hit the pole. Emergency responders and rescuers from the Putthasawan Nopparat Foundation had to use iron cutters (Jaws of Life) to extract the bodies from the vehicle.
Three died from the impact of the accident whilst three others were taken to the local hospital. All the victims came from Ban Huay Nam Dib village in Tambon Kuang Pao in Chiang Mai's Jom Thong district.
Police have yet to determine the exact cause of the accident.
SOURCE: The Nation
Keep in contact with The Thaiger by following our
Facebook page
.
Chiang Mai fire spikes air pollution up to 20 times 'safe' levels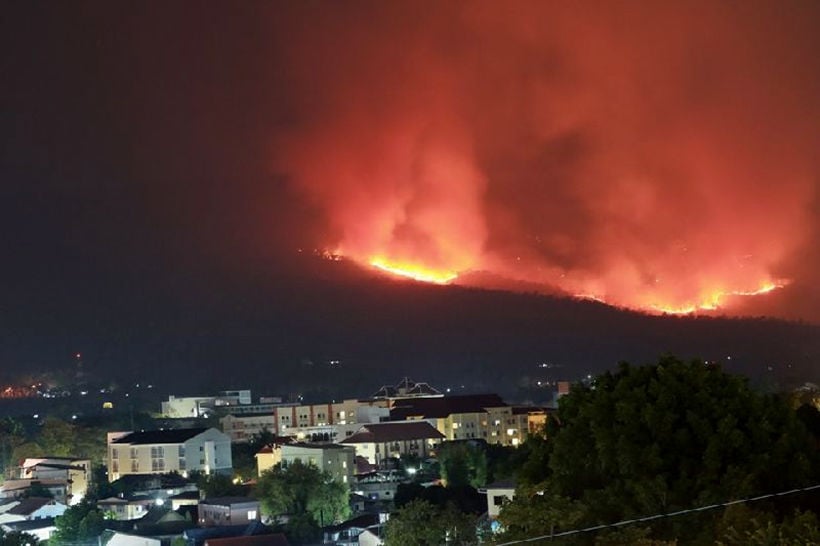 A bushfire roaring away in the Doi Suthep-Pui National Park in Chiang Mai is causing continued concerns for Chiang Mai residents because of the dangers to nearby villages and the smoke filling the skies of the city. 500 local officials and soldiers from the 3rd Army Region were called in to fight the blaze and spent 14 hours bringing it under control, including calling in helicopters to drop water as they tried to control the spread.
It also pushed air pollution readings in the region up to record highs.

The large fire, which started sometime early on Wednesday evening, has now been brought under control.
"The damage it left behind is extensive," according to Chiang Mai's governor, Charoenrit Sanguansat.
The bushfire sent PM2.5 levels in the immediate area to "record levels" of around 1,000 micrograms per cubic metre, a massive 20 times above levels considered safe in Thailand.
Thailand's PM Prayut Chan-o-cha says he's "gravely concerned by the fire in Doi Suthep-Pui National Park", and ordered Interior Ministry officials to work with the Royal Thai Army to control any smaller fires and ordered helicopters to assist.
Chiang Mai, Chiang Rai, Lampang and Mae Sot were all affected in the past few days as the result of the large forest fire, as well as hundreds of other plantation fires burning in the north, and over the border in Myanmar.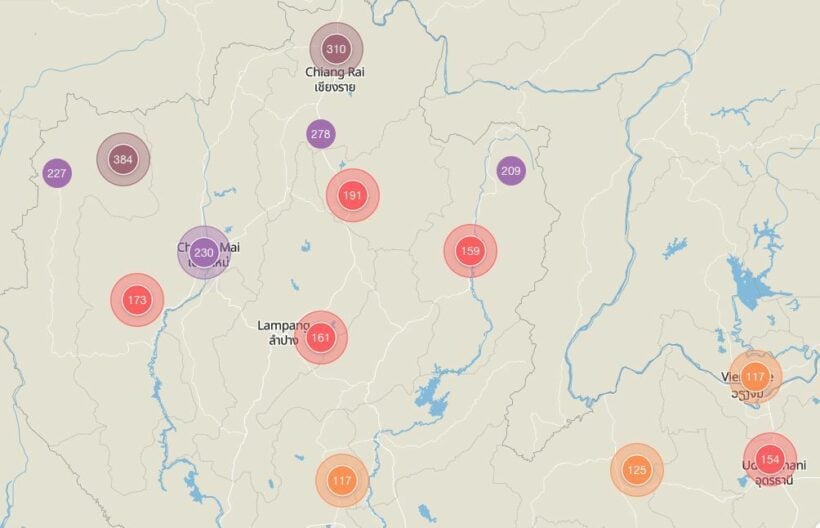 airvisual.com
Pralong Dumrongthai, Pollution Control Department director-general, says the air pollution in the North can partly be blamed on fires across the border, and the government is working with Myanmar to help address the issue.
SOURCE: Bangkok Post
Keep in contact with The Thaiger by following our
Facebook page
.
Potential catastrophe facing Thailand's elephant camps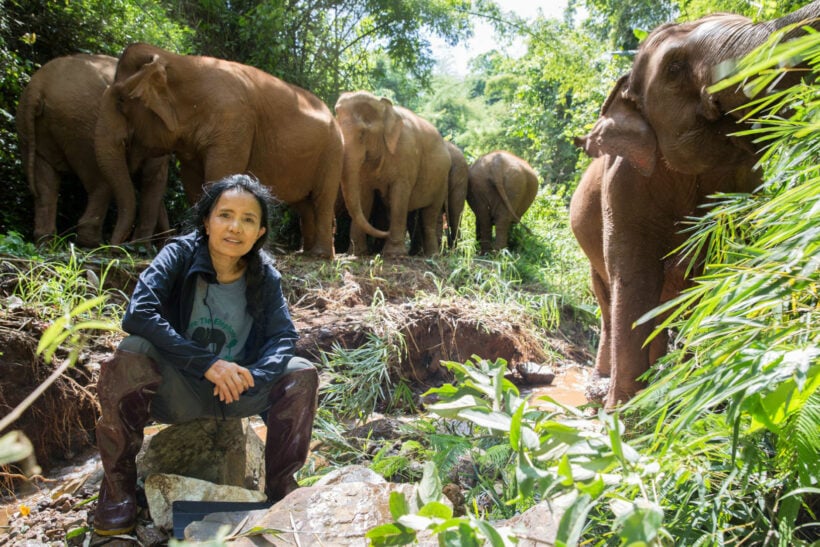 Elephant Nature Park in Chiang Mai, along with many other camps in Thailand, have been forced to close their doors due to the current Coronavirus situation in Thailand. Apart from resulting in hardship for the elephants, it will seriously hurt Thailand's tourism industry in the future if no support is forthcoming soon.
And whilst we're hunkering down in our homes waiting for the virus crisis to pass, what becomes of the elephants?
Saengduean "Lek" Chailert, owner of Elephant Nature Park and founder of Save Elephant Foundation, believes many of the closures will be permanent.
"I have been to visit many of the camps and the situation is very serious."
"The elephants have been chained up since the tourists stopped coming. They are very stressed and upset. Some have started to attack each other from being chained up all day and several have bite wounds as they are fighting over food. The pregnant elephants are also stressed and not doing well at all."
What does that mean for the future?
"If there is no support forthcoming to keep them safe, the elephants will either starve to death or may be put onto the streets to beg. Alternatively, some may be sold to zoos and some may be returned to the logging business (which officially banned the use of elephants in 1989). It's a very bleak outlook unless some financial help is received immediately."
At Elephant Nature Park, which houses more than 3000 animals, many disabled or emotionally unstable, a frantic fund-raising effort is underway for food and medical needs. Some of the elephants need intensive, regular veterinary care.
Lek thanked donors on her Facebook page saying…
"I have been in touch with more than 30 elephant camp owners to help them find a way out. My ability to help these animals is an extension of your generosity, I cannot do it without your help. There is no amount too big or too small to impact the lives of these animals. 100% of each donation is tax deductible and goes directly to Elephant Nature Park. I will share these donations with elephants in other camps as appropriate."
HOW TO DONATE
TRUNKS UP is a certified supporting organisation which is currently MATCHING all donations, dollar for dollar, up to US$45,000. Donations can be made via the site.
Where the money will go…
US$30 will feed an elephant for a day
US$20 will feed a dog or cat for one week
US$10 will feed a pig, cow or buffalo for one week
US$8 will feed a monkey for one week
US$5 will feed a rabbit for one week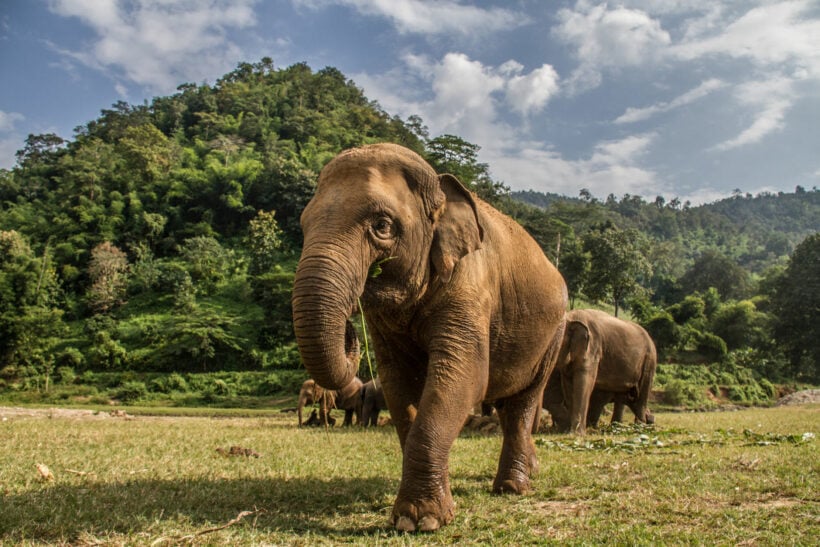 Keep in contact with The Thaiger by following our
Facebook page
.
20,000 expected to apply for unemployment in Chiang Mai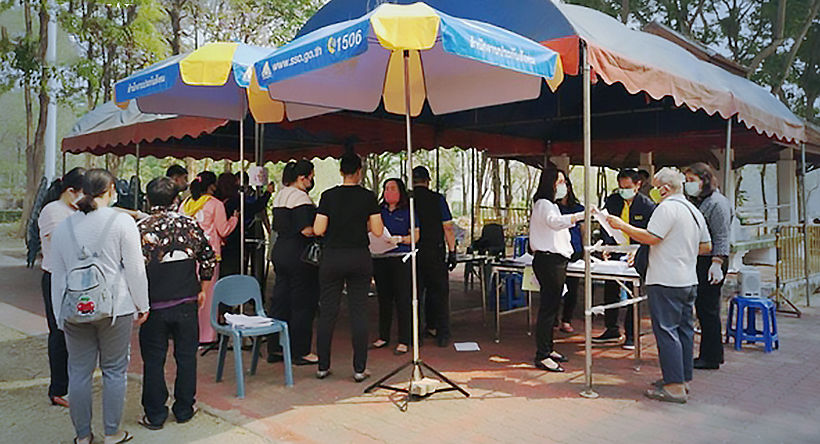 With thousands of businesses shuttered and public spaces closed to fight the spread of the Covid-19 coroavirus, Chiang Mai's social security office expects some 20,000 laid-off workers to register for unemployment benefits.
"People started registering on Tuesday and we're getting at least 1,000 a day on average. And they're not just Chiang Mai people, but also from other provinces."
Registration can be made at a special centre opened in front of Chiang Mai City Hall to protect people working or visiting there from infection. But applicants are encouraged instead to register online or by post, both avoiding the queues and adhering to the principle of social distancing.
Thailand's Immigration Bureau is now also urging foreigners living in the kingdom to file 90 day residency reports and visa extension requests online or by post, to avoid overcrowding at immigration offices.
SOURCE: The Nation
Keep in contact with The Thaiger by following our
Facebook page
.