Imam shot in Christmas Day shooting outside Pattani mosque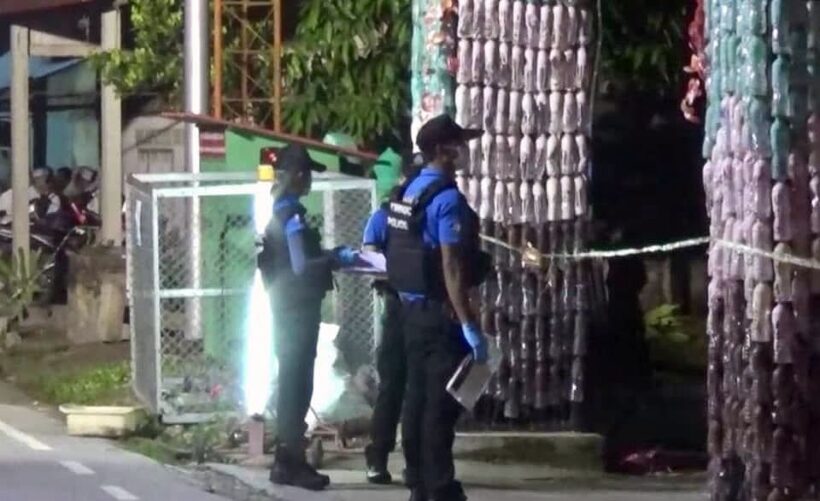 An Imam has been shot dead in front of a Pattani mosque today. Police report that the shooting happened in front of Ban Tha Rab Mosque in Muang district and identified the victim as 45 year old Sama-ae Jehma.
Pol Captain Sirisak Wangkulam said Sama-ae led prayers and delivered sermons this morning. He then went to leave the mosque when someone opened fire on him.
"We are not sure how many shooters were involved in the attack," Sirisak said.
Police will investigate as to whether the attack was related to the ongoing unrest in the deep South.
SOURCE: The Nation


Read more headlines, reports & breaking news in Thailand. Or catch up on your Thailand news.
The Long March to campaign for fewer restrictions on medical marijuana – VIDEO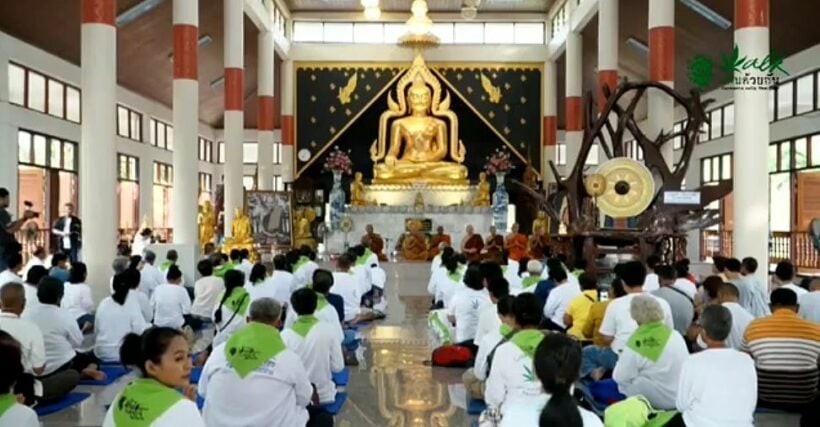 A new long march, this time to draw attention to fewer limitations on the use of medical marijuana, is setting off from Pichit today in northern Thailand, heading south to Bangkok.
Civic groups will set off on their march on the same day the Thai government's amnesty on marijuana possession comes to an end.
Thai PBS reports that the march will be led by Mr. Decha Siripat, a pioneer in the medical use of cannabis and president of the Khao Kwan foundation. He will be joined by Dr. Arthit Urairat, former House speaker and rector of Rangsit University.
Dr. Arthit said he would join the march at the starting point at Wachiraphothiyarn monastery, in Po Thalay district of Phichit province, because he wants to support the campaign to have cannabis removed from the Category 5 list of narcotic drugs and recognised as a medicinal herb.
Although cannabis is not a panacea, he said it contains important substances that could save some lives at a low cost, and making it accessible to all people.
He also accused the government and bureaucrats of erecting obstacles to prevent easy access to medicinal cannabis to protect the vested interests of corporations, who wish to monopolise the commercial manufacture of medical cannabis.
Meanwhile, Mr. Prapat Panyachartrak, president of the National Farmers Council and former natural resources and environment minister, said that a special law should be drafted to regulate cannabis, hemp and Krathom (an addictive plant extract in Thailand's southern provinces).
He said the council had received assurance from some parties that they would support the idea for the special law.
SOURCE: Thai PBS
Live เดินเพื่อผู้ป่วย กัญชารักษาโรค Cannabis Walk Thailandเส้นทางจากวัดป่าวชิรโพธิญาณ จ.พิจิตร ถึงวัดบางปลาหมอ จ.สุพรรณบุรีกับเส้นทางการเดินวันแรกวัดป่าวชิรโพธิญาณ ถึงวัดโพธิ์ไทรงามวันที่ 21 พ.ค.- 9 มิ.ย. 2562

Posted by News1 on Monday, May 20, 2019
Bhumjaithai and Democrats holding off decision for key roles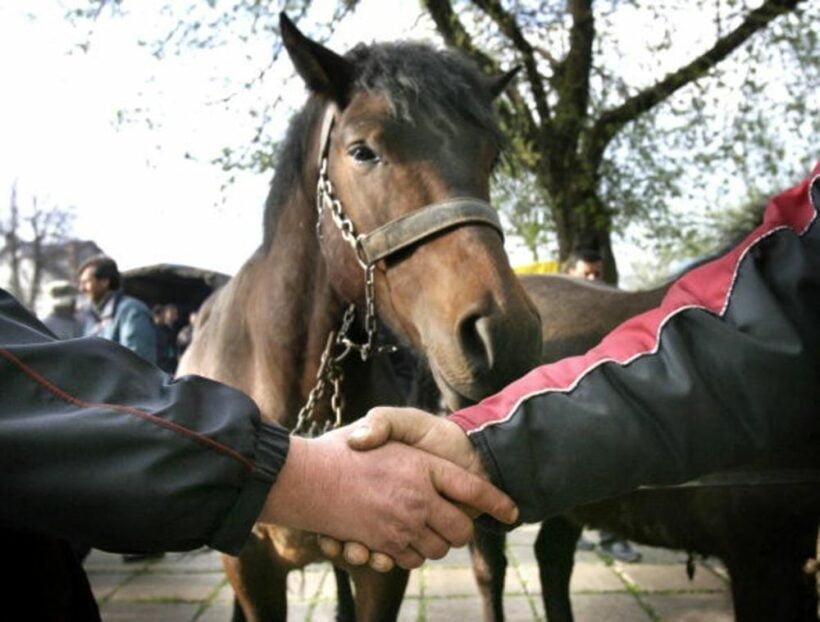 PHOTO: The horse-trading continues
Nearly two months after the March 24 election and still no government formalised. The horse-trading has been fast and furious with rumours and speculation running rife over recent days. It is thought that some announcements will be made today or tomorrow in the lead up to the opening of parliament on Friday.
But it's certainly coming down to key decisions from the Democrat and Bhumjaithai parties although, up to yesterday, they had still made no internal final decisions which bloc they would join, although it's understood they are both leaning towards the pro-Junta camp.
The Democrats met for the first time yesterday under new leader Jurin Laksanavisit, but a decision on its post-election stance was not even on the agenda.
"We'll meet again to discuss which bloc we are going to or not going to join," said Jurin, who was voted in as party leader last week.
"The party has its principles and its people-oriented ideology. The members will meet and we will talk about the direction of our work in Parliament."
Bhumjaithai also did not clarify its position yesterday. The party's secretary-general Saksiam Chidchob said during an orientation session for MPs and a party meeting in Buri Ram province yesterday, that the responsibility had been vested in party leader Anutin Charnvirakul.
He added that the party had four core conditions: reverence for the monarchy, peace, implementation of the party's proposals, and stability of the government.
Saksiam said none of the parties had approached Bhumjaithai yet, but Anutin will hold meetings with different parties in the next couple of days before making a decision on which bloc to join.
Observers put this uncertainty down to unfinished horse-trading and jockeying for key positions and cabinet posts.
The likelihood of both Democrat and Bhumjaithai backing the Phalang Pracharat-led coalition appears to be accentuated by the pro-democracy camp's desperation. Pheu Thai have even offered to sacrifice the PM's post, despite having the most number of MPs in Parliament, to gain support from the two parties.
Sources said dissatisfaction with the seats being offered was the only factor preventing Democrat and Bhumjaithai from announcing their pro-junta stance.
The two parties reportedly are not satisfied as most of the key ministries are being handed over to Phalang Pracharat figures.
It is believed that the Democrat Party will be offered the post of speaker of the lower house while Bhumjaithai is expected to get the post of second deputy speaker.
Separately, Future Forward Party leader Thanathorn Juangroongruangkit's fate in politics hangs by a thread despite his party's successful debut.
The Constitutional Court will on Thursday discuss whether he should be disqualified for allegedly holding shares in a media company. If found guilty, Thanathorn can be banned from elections for 20 years and jailed for one to 10 years.
SOURCE: The Nation
Update on Chikungunya cases in Thailand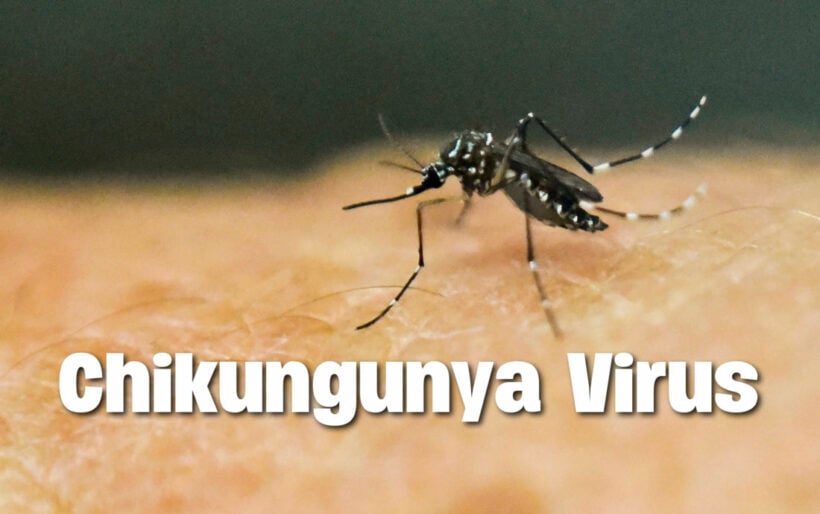 "Chikungunya Virus is an arbovirus of the alphavirus genus, transmitted by the bite of infected Aedes mosquitoes, same way Dengue is spread."
The Bureau of Epidemiology, along with the Thailand Health Ministry, are reporting 3,379 chikungunya cases in 23 provinces up to May 13 this year.
Phuket, Songkla and Ranong have been the most affected by the mosquito borne viral disease. The good news, health officials report the numbers are declining.
The word, Chikungunya, translates to "that which bends up", based on the stooped position of patients during the rheumatic symptoms of the disease.
In humans bitten by an infected mosquito, the disease symptoms usually appear after an incubation period of three to seven days.
Chikungunya can cause acute, sub-acute, and chronic disease.
In acute disease, symptoms develop abruptly and include high fever, headache, myalgia and arthralgia (predominantly in limbs and large joints). The appearance of a maculopapular rash is also frequent. Severe forms of the disease are rare. Symptoms usually resolve in 7-10 days, although arthralgia and joint stiffness may persist intermittently for several months.
The disease shares some clinical signs with dengue and Zika, and can be misdiagnosed in areas where they are common. As there is no cure, treatment is focused on relieving the symptoms.
SOURCE: OutbreakNewsToday.com