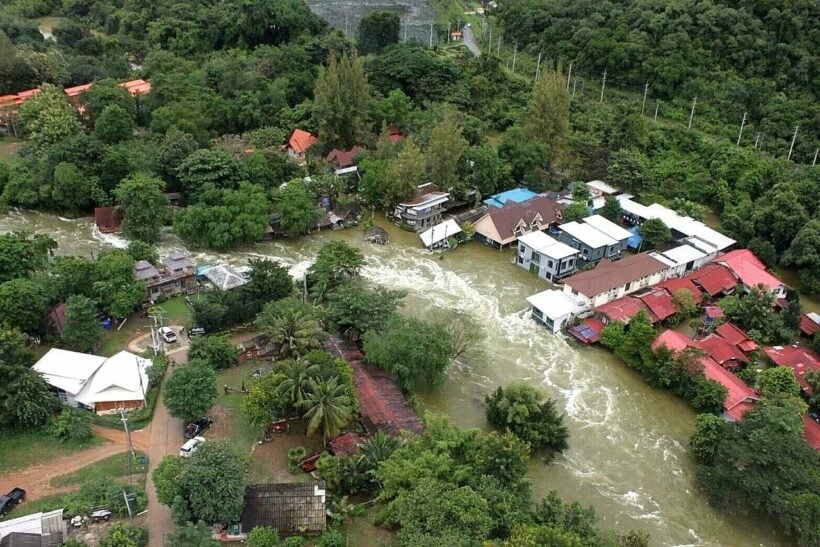 An update on the flood situation in many parts of the country. PHOTOS: The Nation
Phetchaburi
Water levels in the Phetchaburi River are rising dangerously from the overwhelmed Kaeng Krachan Dam. The dam is now 109 per cent full and 22.46 million cubic metres of water are being released every day into the river.
"The river's water level has already reached a critical point in the province's Tha Yang district," Thaiwater.net reported yesterday afternoon. Developed by the Hydro and Agro Informatics Institute, the website also listed the Kaeng Krachan Dam as in a crisis situation.
From the dam, the Phetchaburi River runs through Tha Yang, Ban Lat, Muang and Ban Laem districts before draining into the sea. Although several resorts around the dam have already suffered damage from floodwater, relevant authorities still hope the water situation will be manageable as the rain has already stopped.
Downpours associated with the Bebinca tropical storm have ceased since it moved westwards from Thailand into Myanmar.
"The river's water level in Phetchaburi's Muang district is still 50 centimetres below the banks," Deputy Phetchaburi Governor Nattawut Phetpromsorn said.
"So if there is no more rain, we should be able to prevent floods in most areas. Just about 130 cubic metres of water is flowing through the river. This amount is within the river's capacity," he said.
Nan
In Nan province yesterday, several areas remained flooded in the wake of heavy rain caused by Bebinca.
"The flood crisis in Nan town has already ebbed but we are still worried about the situation in Phu Phiang district," said Nan Governor Paisan Wimonrut.
He said the worst-hit villages were now under several metres of water and hundreds of families were struggling without electricity as inundation had disrupted public services. The local weather bureau, meanwhile, has warned of more rain across the Kingdom, urging the public to beware of runoffs and flash floods.
Sukhothai
Rain runoff from the North, likely to hit Sukhothai tomorrow, is forcing officials into taking emergency steps to protect the province's city centre. Officials are working to keep the water level of the Yom River low and using ponds to retain the deluge.
Chiang Rai
In Chiang Rai's Mae Chan district, overflow from Muang Phra Khru creek severely damaged and cut a local road leading to San Mong Khon village while a resident in Wiang Pa Pao district was found dead after being washed away in a flood.
Mekong region
In Thailand's north-east water levels in the Mekong River are becoming critical again. Officials in Nakhon Phanom say they're gravely concerned about new flash flooding in areas bordering the river.
Forecast
According to latest reports from the Meteorological Department, heavy precipitation can be expected in the North, East, western part of the central plains and the upper part of the South. Warnings of runoffs and flash floods were also issued for these regions.
"Waves in the Andaman Sea and the Gulf of Thailand have been forecast to be two to three metres high. Ships have been warned to proceed with caution, while small vessels have been told stay ashore until Friday."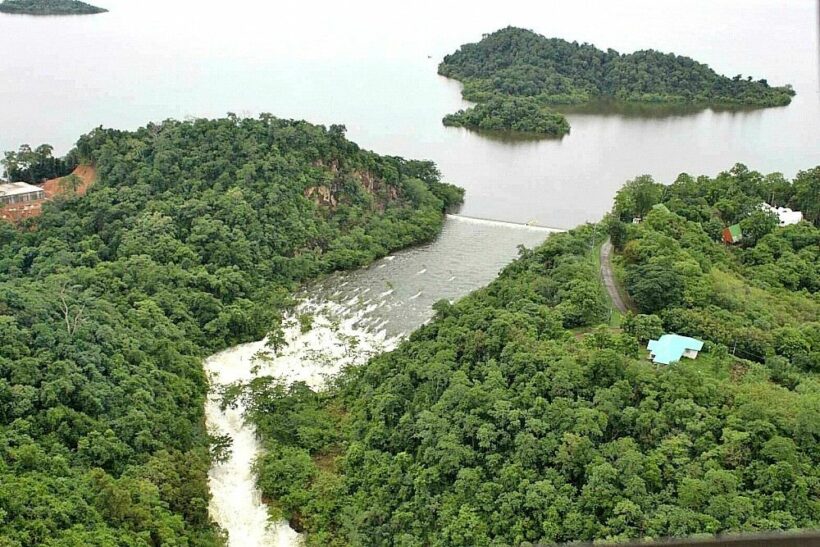 SOURCE: The Nation