Chiang Mai
Grab and illegal tuk-tuks killing Chiang Mai rental company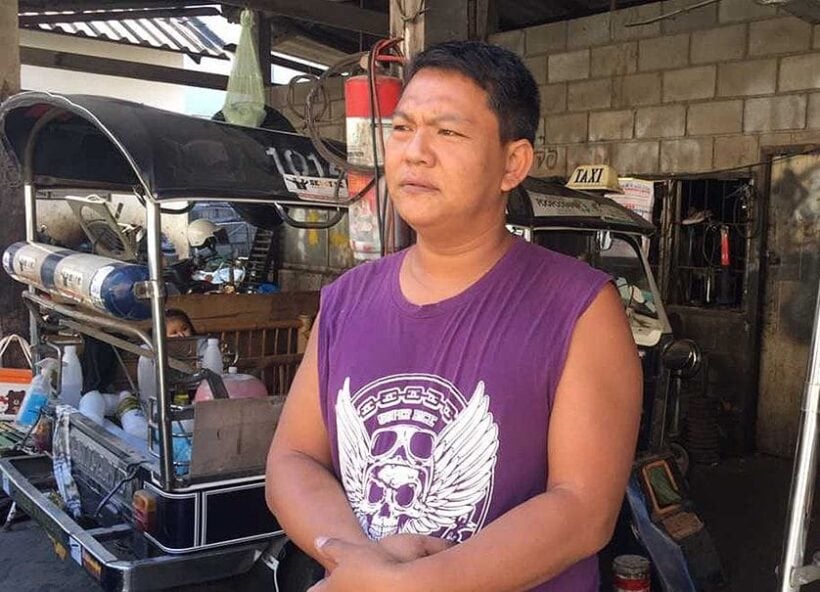 PHOTO: Hia Kiang, the long-term owner of a tuk-tuk rental company says it's no longer profitable – Chiang Mai News
Recent news out of the northern city suggests that all is not all in the relationship between the App-world taxis and the traditional taxi services.
Chiang Mai News is reporting that a long time owner of a business renting tuk-tuks to drivers is being forced out of business by competition.
"Hia Kiang" is blaming the prevalence of illegal tuk-tuks, red song-thaews and 'Grab' for destroying his business. This was passed on by one of his mechanics, 38 year old Thewathin Kuaytha.
Hia Kiang says he has been in business for thirty years and is now offering his vehicles for sale at 250,000 baht each as there is no profit in the business anymore.
The Mechanic, Thewathin, known as "Chang Rang" says that legal tuk-tuk drivers used to be able to make up to 1,000 baht a day. But that's no longer the case.
"Now, they can only get a few hundred baht a day – not enough to cover rents and fuel."

SOURCE: Chiang Mai News