UWC Thailand & Thanyapura host renowned Buddhist scholar Dr. B. Alan Wallace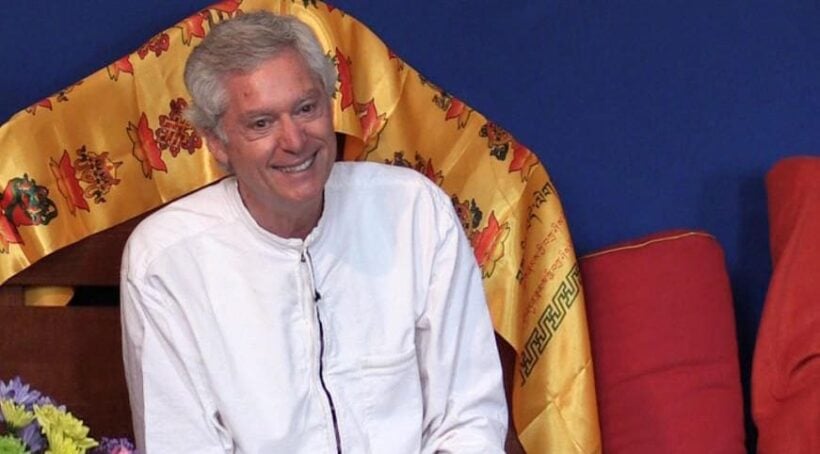 Seminar Topic: A Fourfold Framework for Optimal Mental Health and Balance
Dynamic lecturer, progressive scholar, and one of the most prolific writers and translators of Tibetan Buddhism in the West, B. Alan Wallace, Ph.D., continually seeks innovative ways to integrate Buddhist contemplative practices with Western science to advance the study of the mind.
UWC Thailand International School (UWCT) and Thanyapura Health & Sports Resort are honoured to be able to host Dr. Wallace for a two-day seminar in Phuket on November 17 & 18. The seminar is free of charge—compliments of UWCT and Thanyapura—but spaces are limited. Dr. Wallace's visit underpins the school's perspective that mindfulness is integral to a 21st-century education.
About the Seminar
Since the mid-twentieth century, clinical psychology has been focused primarily on the diagnosis and treatment of mental illness, while defining mental health as the simple absence of mental disease. Over the past fifteen years, a new trend in Positive Psychology has sought to augment this with more positive elements of mental health and well-being.
During this seminar, four types of intelligence will be discussed that are essential for bringing about optimal mental health and balance; conative, attentional, cognitive, and emotional intelligence. Mental illness occurs when any one or more of these mental faculties is hyperactive, deficient, or dysfunctional. On the other hand, exceptional levels of mental health and well-being can be developed by cultivating each of these four kinds of intelligence individually and synergistically.
Much as the periodic table of elements provides a framework for understanding all known elementary chemicals, so does this fourfold framework provide a context for explaining the entire spectrum of mental illness and health, ranging from extreme psychosis to the highest forms of spiritual awakening.
Tentative Agenda 
Day 1: Saturday, November 17, 2018
08:00-09:00 Arrival and Registration
09:00-10:15 Welcome and Introduction
10:15-10:45 Tea/Coffee Break
10:45-12:00 Session 1: Conative Intelligence—Our desires, aspirations, values, and  intentions
12:00-13:30 Lunch Break
13:30-14:45 Session 2: Attentional Intelligence—Our sense of who we are and the world around us
14:45-15:00 Overview
Day 2: Sunday, November 18, 2018
09:00-10:15 Session 3: Cognitive Intelligence—Developing mindfulness to see reality as it is
10:15-10:45 Tea/Coffee Break
10:45-12:00 Session 4: Emotional Intelligence—Greater awareness of our emotions and their triggers
12:00-13:00 Lunch Break
13:00-13:30 Invitation to UWCT's Mindfulness Centre for Official Opening and Ribbon Cutting
13:30-14:00 Guided Meditation
14:00-15:00 Closing Circle—Discussion, Conclusion Overview and Evaluations
More about Dr. B. Alan Wallace
Dr. Wallace, a scholar and practitioner of Buddhism since 1970, has taught Buddhist theory and meditation worldwide since 1976. Having devoted 14 years to training as a Tibetan Buddhist monk, ordained by H. H. the Dalai Lama, he went on to earn an undergraduate degree in physics and the philosophy of science at Amherst College and a doctorate in religious studies at Stanford University.
With his unique background, Alan brings deep experience and applied skills to the challenge of integrating traditional Indo-Tibetan Buddhism with the modern world. He is the author of eight popular books on the subject as well as numerous academic publications.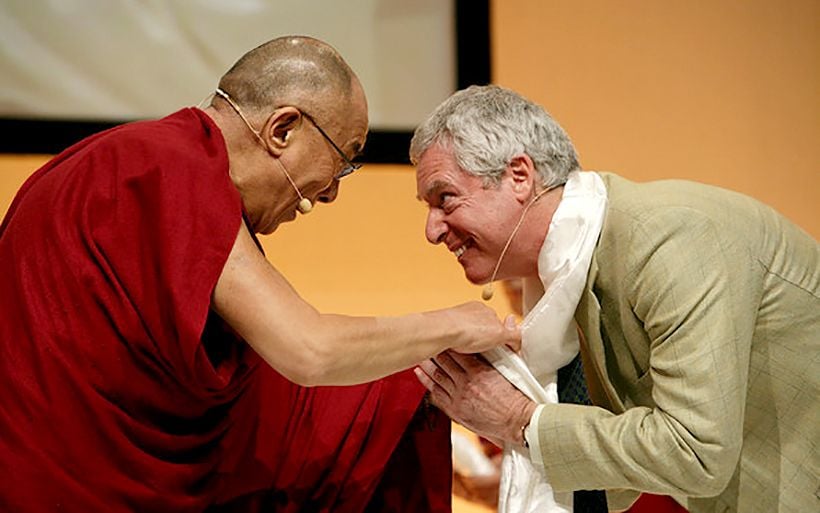 About UWC Thailand
UWC Thailand is a not-for-profit, Nursery to Grade 12 school located in beautiful Phuket, Thailand. An International Baccalaureate school, UWCT comprises a community of learners mindfully working together to achieve the UWC mission: to use education as a force to unite people, nations and cultures for peace and a sustainable future. We embed social-emotional learning and mindfulness into our curriculum, and place emphasis on rigorous academics, experiential learning and service.
Adjacent to Thanyapura, Asia's largest health and sport resort, and within the footprint of a National Park reserve; UWCT represents over 70 different nationalities. We seek to realise our highest human potential, cultivate genuine happiness and take mindful and compassionate action. These values are underpinned by our belief in the connection between a "Good Heart, Balanced Mind, and Healthy Body". We utilize the International Baccalaureate curriculum as our academic foundation and employ world-class teachers to create an exceptional learning community.
Hotel Package
Located adjacent to United World College Thailand is Thanyapura, Asia's leading Health & Sports Resort. Home to the finest sports facilities, integrative health centre, mindful services and expert coaching available on the beautiful tropical island of Phuket, Thanyapura is the perfect place to stay while attending Dr. Wallace's seminar. Just a five minute walk to the lecture location, Thanyapura offers world-class facilities, wide open spaces and peaceful environment. The resort's Integrative Health Centre offers a number of treatments and wellness plans individually designed for those looking to improve their quality of life.
Based on a unique three-dimensional coaching model for the mind, body and soul, Thanyapura Phuket has been created to help everyone optimise their life and live a more fulfilling life through education, mind management, health and sport.
Dr. Wallace Seminar Rates
Period of stay: 16 – 18 November 2018
Room type: Garden Wing, Thanyapura Health & Sports Resort
Room Rate: Single – THB 3,530 per room per night, Double THB 4,080 per room per night
Above room rates are inclusive of breakfast and of all applicable taxes (totaling 8%). Complimentary wireless internet access is available in room and throughout the hotel and resort.
Your stay will include complimentary access to the Fitness Centre, fitness, yoga and mind group classes as per availability.

Complimentary access to 25m, 50m pools and 500m running track (subject to availability)

Complimentary access to the Lifestyle Locker room with towel service (including sauna, steam room, Jacuzzi and ice bath)

Complimentary water during all meals and at all sports facilities
Dining Package
Lunch Buffet: Adult THB 540 per person, per day / Children (4-11 yrs) THB 270 per person, per day (*complimentary lunch available for participants during conference days)

Dinner Buffet: Adult THB 680 per person, per day / Children (4-11 yrs) THB 340 per person, per day

The meal rates above are inclusive of 7% VAT, non-commissionable

Drinking water is included during the meal.
Airport Transfers
Vehicle          Maximum capacity         Unit Price
Car           3 Persons                           THB 600
Van           6 Persons                           THB 1,100
Transfer Rate Remarks
Transportation of bikes is not included in this price and rates are per car/van, per way. There is an additional charge THB 200 per car/van, per way from 11:00 pm – 5:00 am.

The Phoenix rises to the surface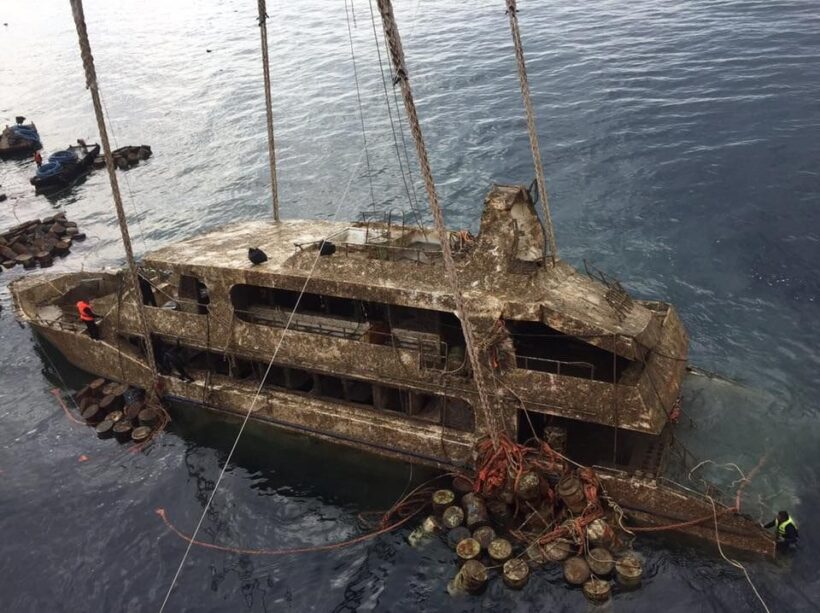 PHOTOS: Facebook/สุรเชษฐ์ หักพาล
The yacht sank late afternoon on July 5 in a short, sudden storm. Most boats would have quite capable of withstanding the wind squal and waves on the day. But Phoenix capsized and sank, taking with her 47 Chinese tourists. The full reasons are stilll being investigated. Today, the actual yacht rose from the depths of the Andaman Sea, off Koh Hei, providing prosecutors with a key piece of evidence.
The yacht has been stuck at the bottom for three and a half months. One salvage team tried and gave up after two months of amateur operation, resulting in no boat but diver dying.
This week a crane and barge arrived from Singapore, organised by the Thailand police under the supervision of the acting chief of Immigration, Maj Gen Surachete Hakparn. And there he was today, with a collection of local and Bangkok media to capture the moment, happily speaking to the media about the success of the operation.
The boat eventually broke the surface just after 3pm this afternoon, the local sea-life starting to make their home on the Phoenix after its three and a half months submerged.
The Phoenix will be brought back to Phuket for a full examination of its design and safety equipment on the fateful day. Questions have already been raised about the sea-worthiness of the vessel's design and how it might have been able to satisfy inspectors before its work as a local tour boat.
New additions to the Thailand Michelin foodie guide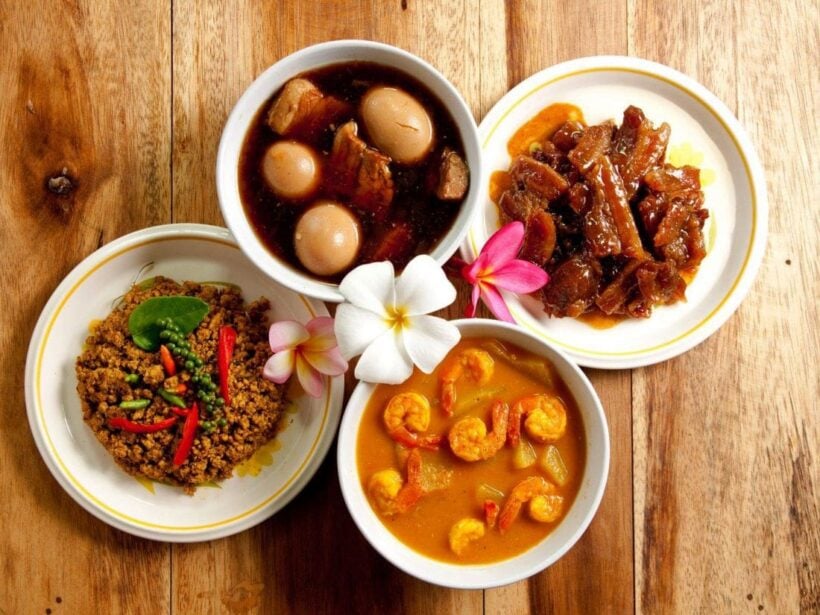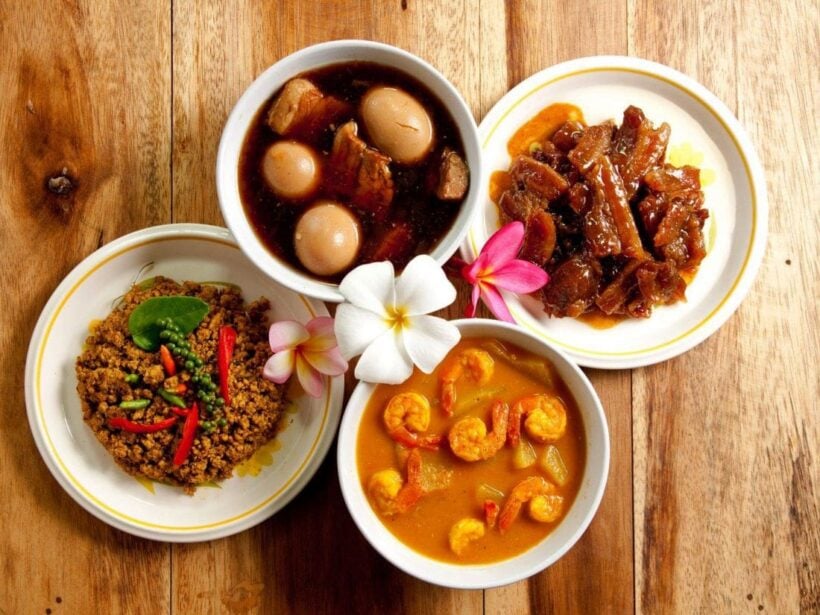 by Khetsirin Pholdhampalit
Thai street food eatery Jay Fai has retained its one Michelin star for the second consecutive year and the legendary Thai restaurant Methavalai Sorndaeng is among the new 10 additions to have been awarded one star, according to the announcement of eateries making it the second edition of Michelin Guide Bangkok.
No restaurant has achieved the coveted highest three-star rating.All three two-starred restaurants in the inaugural edition, namely Gaggan, Le Normandie and Mezzaluna have retained their stars, while Suhring has been upgraded from one to two stars.

The little red guide has been extended to cover the best dining venues in the Southern provinces of Phuket and Phang Nga for its 2019 edition.

However, Pru restaurant in Phuket is the only restaurant in the two Southern provinces to have been awarded one star.

The other 14 restaurants in both cities, such as the famous venues of Raya and Chomchan received Bib Gourmand awards for being 'good value for money'.

In addition to Methavalai Sorndaeng and Pru, other new one-starred additions include Le Du, Gaa, Canvas, R.Haan, Saawan, Sorn, Ruen Panya, and Suan Thip.

Dining venues in Bangkok's neighbouring provinces of Nonthaburi, Pathum Thani, Nakhon Pathom, Samut Sakhon and Samut Prakan are also covered in this new edition.

ORIGINAL STORY: The Nation
Korean man ran over by truck in Phuket accident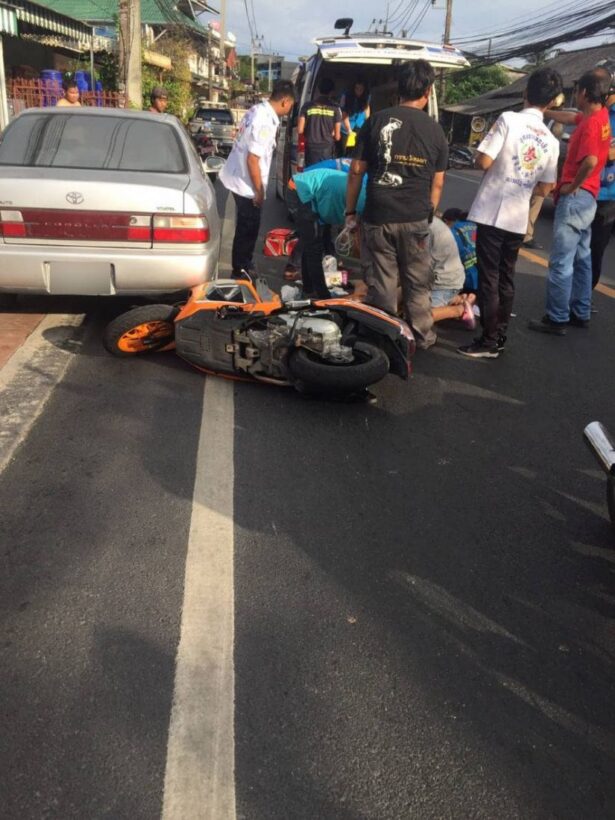 A Korean man has died after colliding with a six wheeler truck in Kathu yesterday
The Kathu Police were notified of the incident on Wichit Songkram Road, Kathu around 4.30pm.
The motorbike driver was identified by Kathu Police as 39 year old South Korean male Keewoong Lee. He was taken to Siriroj Hospital where he was later pronounced dead.
A six wheeler truck, along with the driver identified as 43 year old Soonthee Hemthong, was found nearby.
Kathu Police report that the motorbike and the truck were heading to an intersection near the Prince of Songkhla University Phuket Campus. The motorbike fell onto the road when the truck was overtaking. The left rear wheel of the truck ran over Mr Lee's body.
Investigations are continuing.