UWC Thailand & Thanyapura host renowned Buddhist scholar Dr. B. Alan Wallace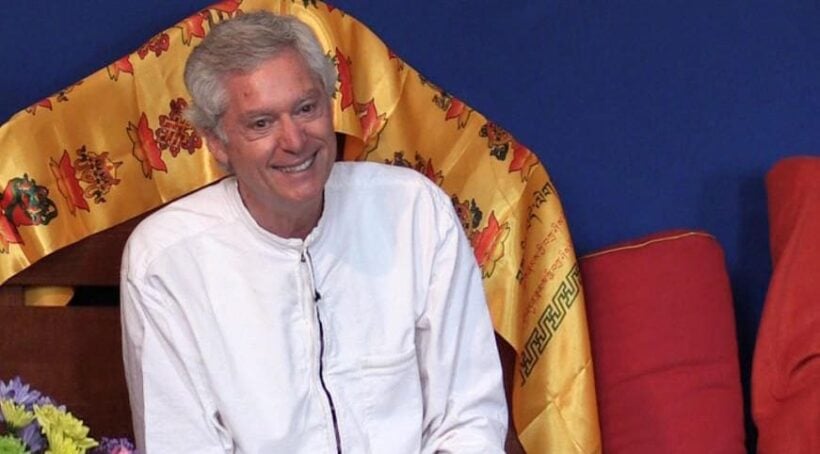 Seminar Topic: A Fourfold Framework for Optimal Mental Health and Balance
Dynamic lecturer, progressive scholar, and one of the most prolific writers and translators of Tibetan Buddhism in the West, B. Alan Wallace, Ph.D., continually seeks innovative ways to integrate Buddhist contemplative practices with Western science to advance the study of the mind.
UWC Thailand International School (UWCT) and Thanyapura Health & Sports Resort are honoured to be able to host Dr. Wallace for a two-day seminar in Phuket on November 17 & 18. The seminar is free of charge—compliments of UWCT and Thanyapura—but spaces are limited. Dr. Wallace's visit underpins the school's perspective that mindfulness is integral to a 21st-century education.
About the Seminar
Since the mid-twentieth century, clinical psychology has been focused primarily on the diagnosis and treatment of mental illness, while defining mental health as the simple absence of mental disease. Over the past fifteen years, a new trend in Positive Psychology has sought to augment this with more positive elements of mental health and well-being.
During this seminar, four types of intelligence will be discussed that are essential for bringing about optimal mental health and balance; conative, attentional, cognitive, and emotional intelligence. Mental illness occurs when any one or more of these mental faculties is hyperactive, deficient, or dysfunctional. On the other hand, exceptional levels of mental health and well-being can be developed by cultivating each of these four kinds of intelligence individually and synergistically.
Much as the periodic table of elements provides a framework for understanding all known elementary chemicals, so does this fourfold framework provide a context for explaining the entire spectrum of mental illness and health, ranging from extreme psychosis to the highest forms of spiritual awakening.
Tentative Agenda 
Day 1: Saturday, November 17, 2018
08:00-09:00 Arrival and Registration
09:00-10:15 Welcome and Introduction
10:15-10:45 Tea/Coffee Break
10:45-12:00 Session 1: Conative Intelligence—Our desires, aspirations, values, and  intentions
12:00-13:30 Lunch Break
13:30-14:45 Session 2: Attentional Intelligence—Our sense of who we are and the world around us
14:45-15:00 Overview
Day 2: Sunday, November 18, 2018
09:00-10:15 Session 3: Cognitive Intelligence—Developing mindfulness to see reality as it is
10:15-10:45 Tea/Coffee Break
10:45-12:00 Session 4: Emotional Intelligence—Greater awareness of our emotions and their triggers
12:00-13:00 Lunch Break
13:00-13:30 Invitation to UWCT's Mindfulness Centre for Official Opening and Ribbon Cutting
13:30-14:00 Guided Meditation
14:00-15:00 Closing Circle—Discussion, Conclusion Overview and Evaluations
More about Dr. B. Alan Wallace
Dr. Wallace, a scholar and practitioner of Buddhism since 1970, has taught Buddhist theory and meditation worldwide since 1976. Having devoted 14 years to training as a Tibetan Buddhist monk, ordained by H. H. the Dalai Lama, he went on to earn an undergraduate degree in physics and the philosophy of science at Amherst College and a doctorate in religious studies at Stanford University.
With his unique background, Alan brings deep experience and applied skills to the challenge of integrating traditional Indo-Tibetan Buddhism with the modern world. He is the author of eight popular books on the subject as well as numerous academic publications.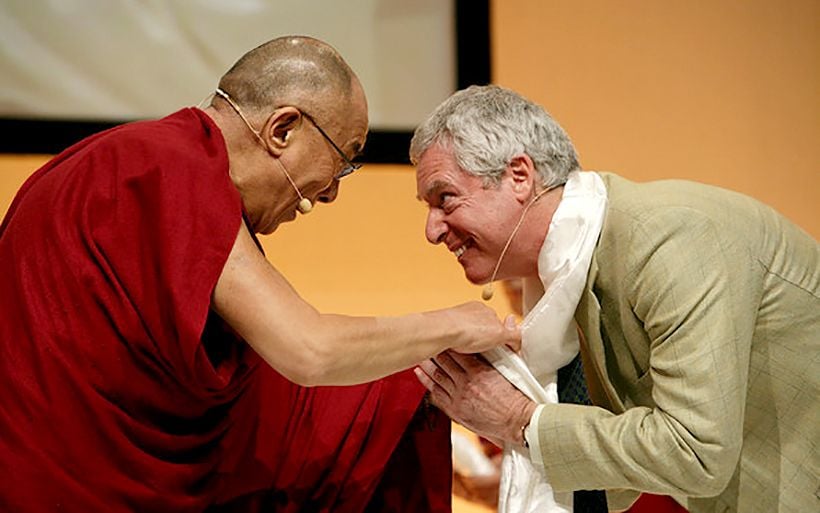 About UWC Thailand
UWC Thailand is a not-for-profit, Nursery to Grade 12 school located in beautiful Phuket, Thailand. An International Baccalaureate school, UWCT comprises a community of learners mindfully working together to achieve the UWC mission: to use education as a force to unite people, nations and cultures for peace and a sustainable future. We embed social-emotional learning and mindfulness into our curriculum, and place emphasis on rigorous academics, experiential learning and service.
Adjacent to Thanyapura, Asia's largest health and sport resort, and within the footprint of a National Park reserve; UWCT represents over 70 different nationalities. We seek to realise our highest human potential, cultivate genuine happiness and take mindful and compassionate action. These values are underpinned by our belief in the connection between a "Good Heart, Balanced Mind, and Healthy Body". We utilize the International Baccalaureate curriculum as our academic foundation and employ world-class teachers to create an exceptional learning community.
Hotel Package
Located adjacent to United World College Thailand is Thanyapura, Asia's leading Health & Sports Resort. Home to the finest sports facilities, integrative health centre, mindful services and expert coaching available on the beautiful tropical island of Phuket, Thanyapura is the perfect place to stay while attending Dr. Wallace's seminar. Just a five minute walk to the lecture location, Thanyapura offers world-class facilities, wide open spaces and peaceful environment. The resort's Integrative Health Centre offers a number of treatments and wellness plans individually designed for those looking to improve their quality of life.
Based on a unique three-dimensional coaching model for the mind, body and soul, Thanyapura Phuket has been created to help everyone optimise their life and live a more fulfilling life through education, mind management, health and sport.
Dr. Wallace Seminar Rates
Period of stay: 16 – 18 November 2018
Room type: Garden Wing, Thanyapura Health & Sports Resort
Room Rate: Single – THB 3,530 per room per night, Double THB 4,080 per room per night
Above room rates are inclusive of breakfast and of all applicable taxes (totaling 8%). Complimentary wireless internet access is available in room and throughout the hotel and resort.
Your stay will include complimentary access to the Fitness Centre, fitness, yoga and mind group classes as per availability.

Complimentary access to 25m, 50m pools and 500m running track (subject to availability)

Complimentary access to the Lifestyle Locker room with towel service (including sauna, steam room, Jacuzzi and ice bath)

Complimentary water during all meals and at all sports facilities
Dining Package
Lunch Buffet: Adult THB 540 per person, per day / Children (4-11 yrs) THB 270 per person, per day (*complimentary lunch available for participants during conference days)

Dinner Buffet: Adult THB 680 per person, per day / Children (4-11 yrs) THB 340 per person, per day

The meal rates above are inclusive of 7% VAT, non-commissionable

Drinking water is included during the meal.
Airport Transfers
Vehicle          Maximum capacity         Unit Price
Car           3 Persons                           THB 600
Van           6 Persons                           THB 1,100
Transfer Rate Remarks
Transportation of bikes is not included in this price and rates are per car/van, per way. There is an additional charge THB 200 per car/van, per way from 11:00 pm – 5:00 am.


Read more headlines, reports & breaking news in Phuket. Or catch up on your Thailand news.
Immigration police interview Phuket's 'seasteader'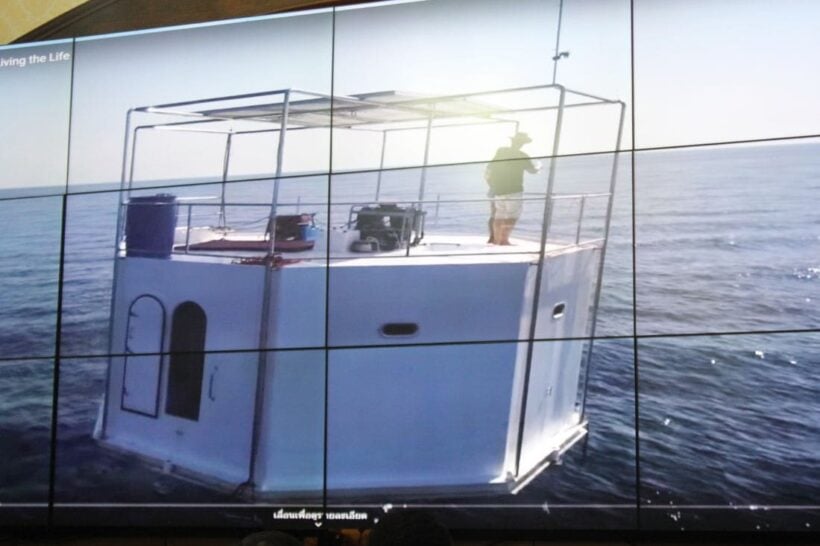 Immigration police says they've have questioned the American bitcoin investor who was involved in the setting up of the "seasteading" structure off the coast of Phuket and is facing criminal charges related to the waterborne homestead.
Chad Andrew Elwartowski and his Thai girlfriend, Suprenee Thepdet (aka Nadia Summergirl), launched their seastead project on February 2 off the coast of Phuket along with the company 'Ocean Builders'.
The structure is located to the south east of Koh Racha Yai, approximately 22 kilometres from the mainland. The Royal Thai Navy and Phuket Maritime personnel boarded the structure last Sunday insisting it violates the law and poses a navigational hazard.
Elwartowski posted on his Facebook on Tuesday that he and his partner were in hiding and feared for their lives, as they were being hunted down by the authorities. He later deleted the post.
On Wednesday, Immigration police revoked his visa and put him on a blacklist following the legal suit.
Meanwhile the The US Embassy in Bangkok says they're providing consular assistance to Mr Elwartowski who is  accused of violating Thailand's sovereignty by building the structure off the coast of Phuket.
"The Embassy is providing all appropriate assistance and understands Elwartowski has engaged an attorney," according to Robert Post, the US Embassy Public Affairs Officer.
Meanwhile, Phuket deputy governor Supoj Rotreuang Na Nongkhai was preparing information to present to the embassy if it required a further explanation.
While Elwartowski has claimed that his waterborne homestead (seastead) is outside Thailand's maritime boundaries, Thai authorities have insisted that its existence violated Article 119 of the Criminal Code because Thailand's territorial rights were disturbed.
"The harm was done because they had sent an invitation seeking people to set up [additional] structures and so far 14 people [have shown an] interest to join," he explained.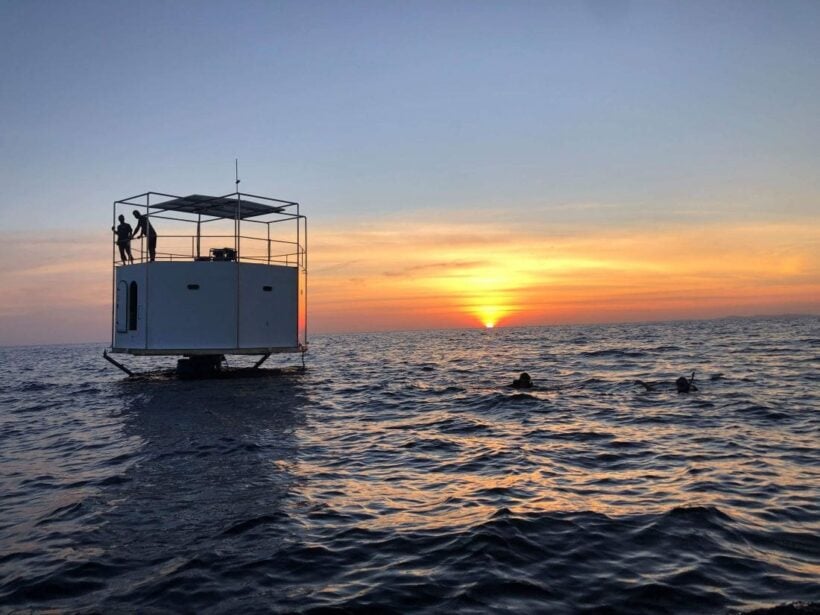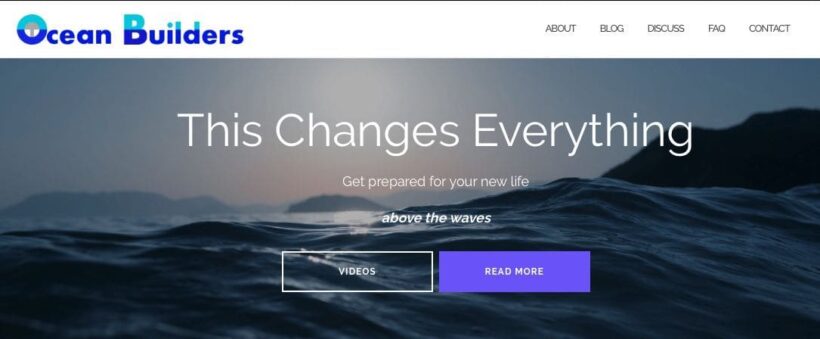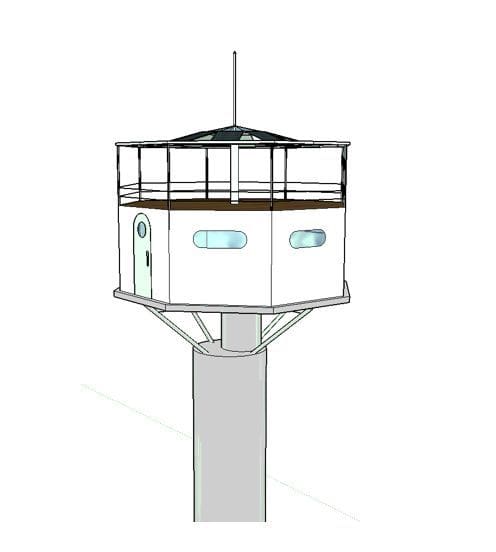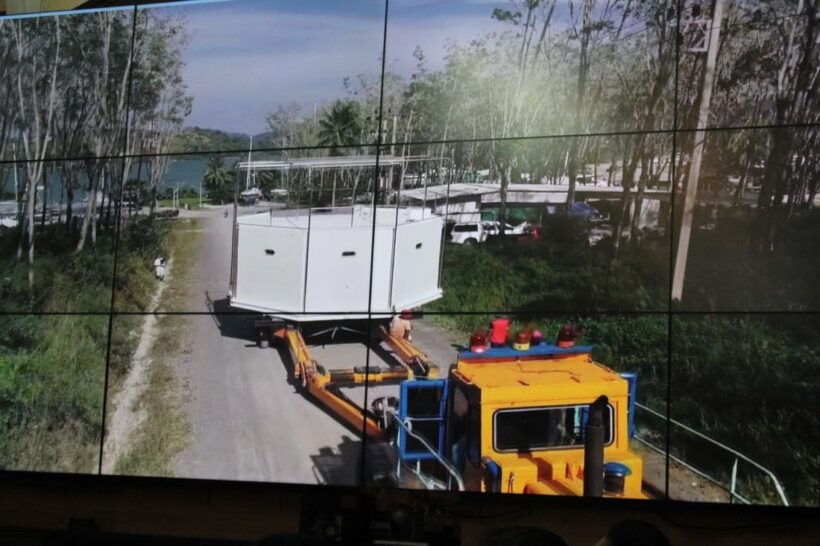 Prawit instructs the Royal Thai Navy to take action against the Seastead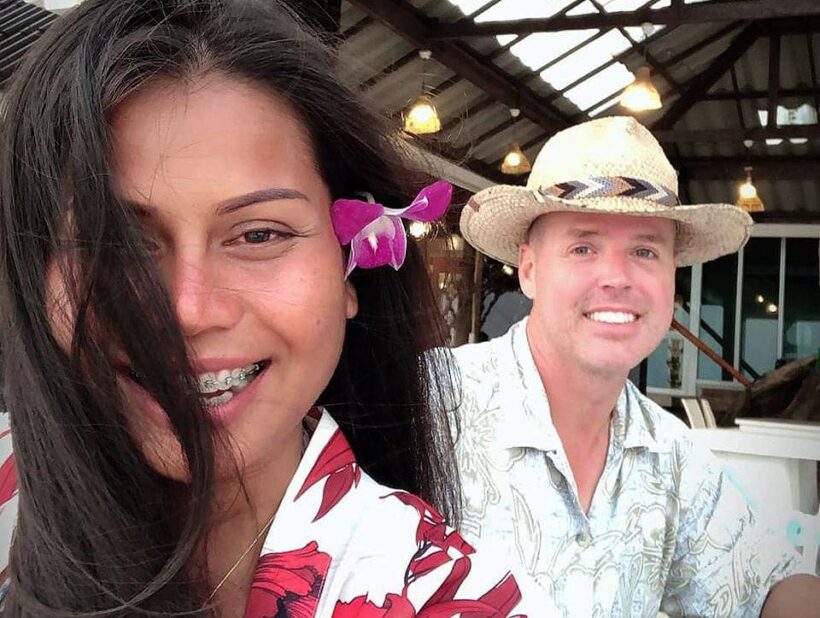 PHOTO: Chad Elwartowski and Nadia 'Summergirl' – in the centre of a Seastead storm
Deputy PM, and Defence Minister, Prawit Wongsuwan has ordered the Royal Thai Navy and security agencies to take action against the planned seasteading settlement on the Andaman Sea off Phuket "in accordance with international standards of practice and to ensure the protection of Thai natural resources."
American Chad Andrew Elwartowski and his Thai wife, Nadia 'Summergirl', had, along with 'Ocean Builders' erected a 'seastead' as part of his ambitious plan to build a sovereign seasteading settlement on the high seas about 22.2 km south- east from Phuket's Racha Island.
Thai authorities, however, say the structure will block a shipping lane and deemed the project a "threat to national security", prompting the Thai Immigration Bureau to revoke the non-immigrant visa of the Detroit resident and add his name to a blacklist as police search for the couple.
Defence Ministry spokesman Lt-Gen Kongcheep Tantravanich says that General Prawit, in his capacity as Defence Minister, will consult the law to determine whether the sovereign seasteading community, planned by the Ocean Builders Company, constitutes a violation of Thai law regarding natural resources protection because the project is located in Thailand's exclusive economic zone.
Thai PBS has incorrectly named the man's nationality as French. Mr Elwartowski is American.
More information about the Seastead project and 'Ocean Builders' HERE.

Give your stretch marks a makeover – the tattoo solution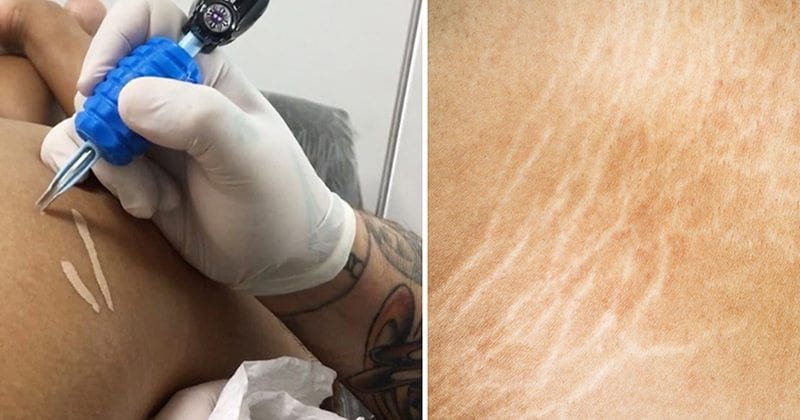 Stretch marks, we've all seen them and many of us have a few. Both men and women can be affected. But Inked In Asia has a possible solution.
Stretch marks are a natural indication that your body is growing and changing. It can be said that it's your body's way of 'celebrating' your growth – many would disagree.
They are part of many people's lives so why not turn them into works of art with a stretch mark tattoo. Stretch marks are nothing to be ashamed of so let's give them a tattoo make-over.
When elastin fibers and collagen tear during weight gain, pregnancy or even puberty, the skin's color and texture is damaged forever. Stretch marks can fade from when they first appear, but they might leave behind mildly indented streaks that won't return to the original smooth skin.
Some treatments and creams can help by improving the colour of the stretch marks or promoting collagen growth, but there is no true way to get rid of these unsightly blemishes. Trying to get damaged skin to fill out and return to its original colour is very difficult, even for the best dermatologist.
A new trend is the covering up stretch marks with tattoos. Now a normal 'cover up tattoo' consists of going over an existing tattoo with new ink, adding or completely changing the original tattoo.
But there's another solution to those that want a more subtle approach which can be used to disguise some stretch marks.
The technique of matching the skins natural tone by mixing tattoo ink, is more of an art than a scientific process. People's skin has a dynamic range of colours from reds, yellows, browns and greys and getting the exact tone needs expert evaluation and technique. The tattooing then begins, hiding and disguising stretch marks and giving confidence back to clients.
Click HERE to contact Inked In Asia's Tattoo Studio to arrange a FREE consultation appointment and discuss your stretch mark tattoo make-over.