Frenchman and Thai girlfriend convicted over gruesome murder of Italian expat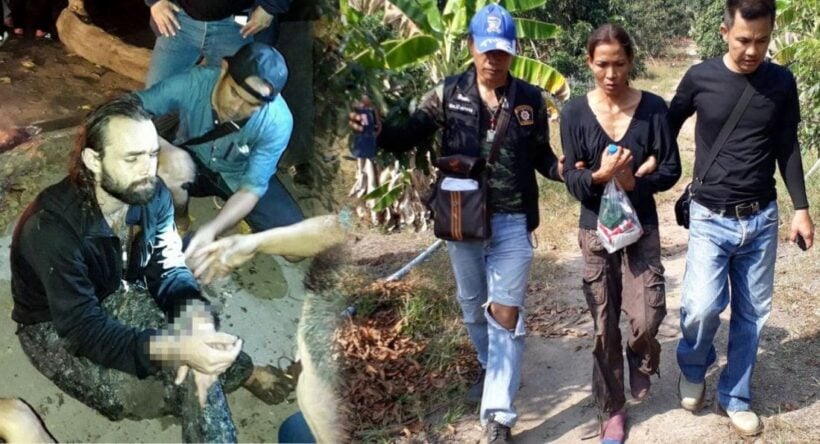 A Thai court has sentenced a French man and his Thai girlfriend to 29 years in jail for the brutal murder of an Italian expat in rural Thailand.
Thaivisa is reporting that 34 year old Amaury Rigaux and 38 year old Rujira Eiumlamai admitted murdering 61 year old Giuseppe de Stefani in January this year.
Read the original report about the crimes and arrests HERE.
As a result of their admission, their sentences were automatically reduced to 14 years each, a source close to the case told Thaivisa yesterday.
De Stefani, whose dismembered and charred remains were found in a forest in Phichit province was the ex boyfriend of Rujira, with the pair involved in a turbulent, deceitful and at times violent relationship.
In a hearing which is believed to have taken place on October 31, neighbours told the court how they had witnessed de Stefani being violent towards and even threatening to kill Rujira and her two children which she had from a previous marriage to a Thai man.
Rujira had then started a relationship with Rigaux, which de Stefani became aware of, even offering the Frenchman 100,000 baht to stay away from his girlfriend, but Rigaux failed to comply.
However, de Stefani believed that Rujira was only in a relationship with him for money. When searching their home in Phichit, police found a letter which they believe was written by de Stefani to Rujira which read: "You told me that you loved me only because you wanted money. I have never met a bad person like you before."
Before the murder of the Italian, Rigaux, Rujira and de Stefani had travelled to a forest in Phitchit's Bueng Nara district by car.
Police said the trio had stopped in a wooded area where a discussion about the issue escalated into a fight. The men got out of the car and de Stefani reportedly hit Rigaux, who then took a knife from the car and stabbed de Stefani in the neck.
Earlier this year, Thaivisa's French site was told how Rujira was a constant influence over Rigaux, who had sneaked into Thailand despite already being blacklisted.
During an argument in 2017, Rujira violently attacked Rigaux slashing him across the face, leaving a scar from the top of his forehead to the bottom of his nose. Despite the attack, Rigaux remained romantically involved Rujira up until the pair were arrested.
Police found Rujira hiding up a longan tree in a plantation in Tak province on January 29, while Rigaux was apprehended in woodland nearby the previous day.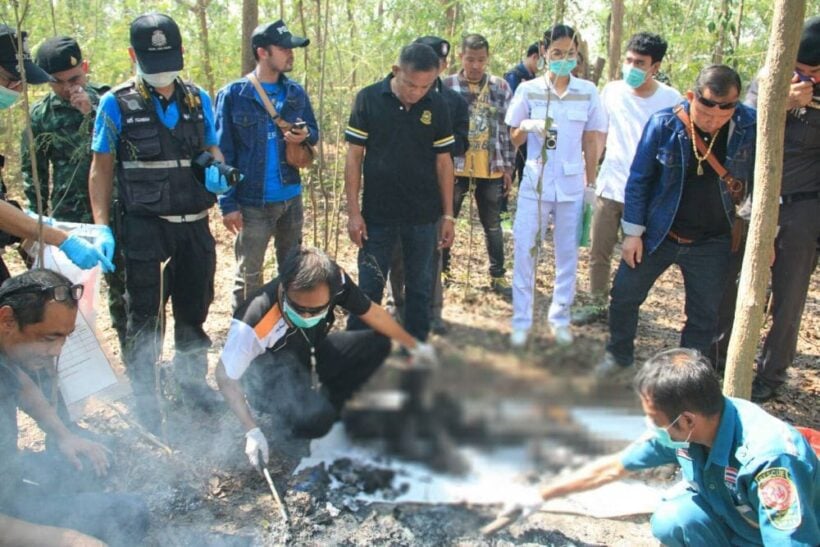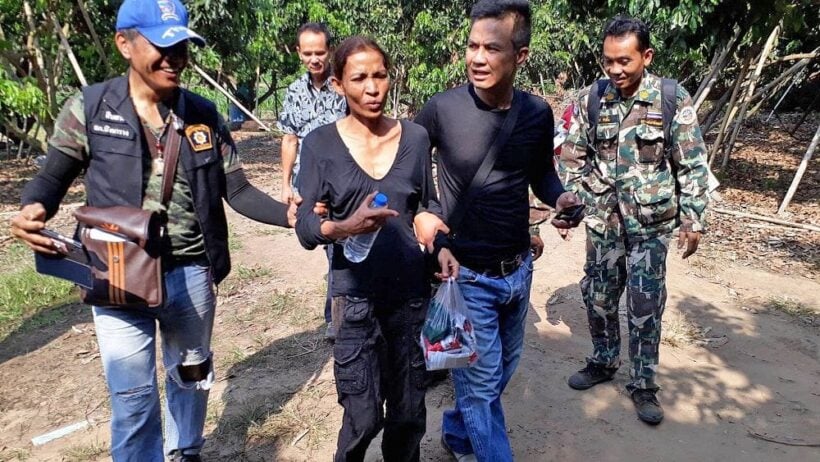 SOURCE: Thai Visa

Keep in contact with The Thaiger by following our
Facebook page
.
Thais commemorate the passing of beloved King Bhumibol Adulyadej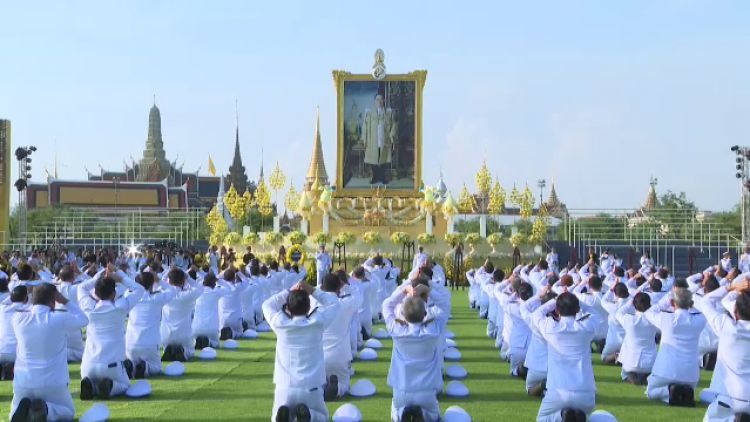 Thousands across the Kingdom, many wearing yellow, attended religious ceremonies and activities yesterday to commemorate the passing of the beloved late King Bhumibol Adulyadej. His Majesty died on October 13, 2016
In Bangkok, a large crowd offered alms to hundreds of monks and novices as PM Prayut Chan-o-cha led ministers, military leaders and officials in paying homage to the late King and placing wreaths in front of a huge portrait of the late monarch.
Similar activities were held at provincial halls throughout the country, and a candlelit ceremony, led by the Prime Minister, was held at Sanam Luang in Bangkok.
In Hua Hin, some 500 people, mostly dressed in yellow, the colour of the late King, joined a charity walk and run on the Phetkasem highway in the morning. In the north-east province of Yasothon, Thanisorn Chittama placed rice crops in his 1 hectare rice field to form an image of the late King, with wording related to the King's philosophy of sustainable economy.
SOURCE: thaipbsworld.com
Keep in contact with The Thaiger by following our
Facebook page
.
"Eat, Shop, Spend" drive reaches registration target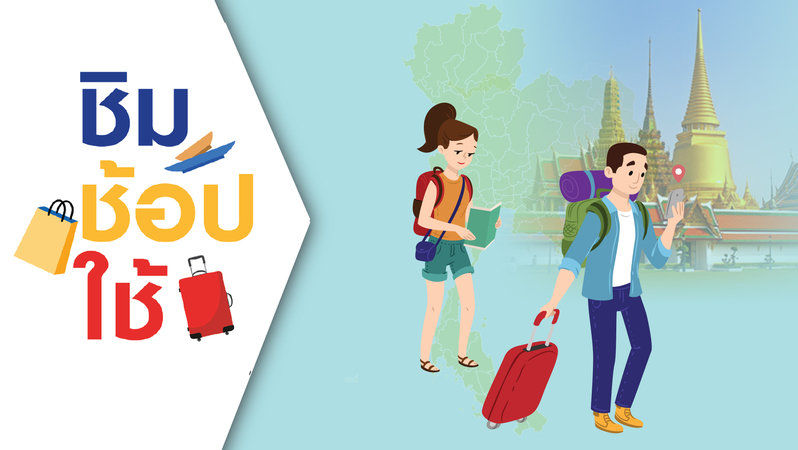 Ten million people signed up for the first Eat, Shop, Spend stimulus campaign since its launch on September 23. The organisers have expressed thanks to all who have participated.
The first phase of the campaign aimed to boost domestic spending by offering 10 million people a 1,000 baht voucher via the G-Wallet mobile application to spend in specific shops, outside their province, before November 30.
The Minister of Finance says the campaign will be extended into Phase 2 but with the criteria and regulations adjusted to attract more people with purchasing power to spend their own money, without the 1,000 baht per person give-away seen in Phase 1. The second phase will take place in November and December.
SOURCES: The Thaiger | The Nation | National News Bureau of Thailand
Keep in contact with The Thaiger by following our
Facebook page
.
Measures outlined to reach 39.8 million tourists' target by end of 2019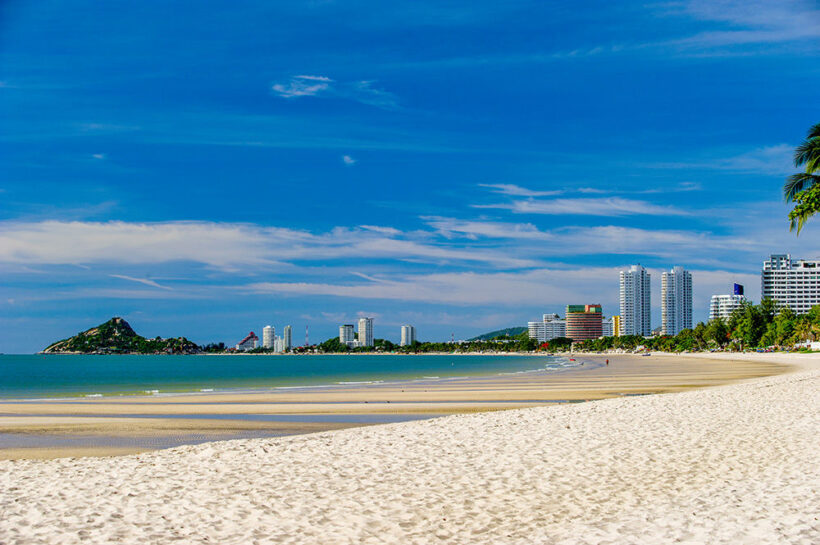 PHOTO: TAT News – Hua Hin Beach
The cabinet of economic ministers has approved 18 measures with the aim of attracting 39.8 million tourists in the coming year.
A government spokesperson says the measures "comprise short, medium and long-term initiatives". They include financial and legal steps to stimulate tourism markets, such as the Amazing Thailand Grand Sale "Passport Privileges" which will offer a 30-70% discount for tourists. Medium and long-term measures include special credits for lodging operators and the organising of world-class events, exhibitions and activities nationwide.
One measure being introduced under the Thailand Tourism project consists of two campaigns: one called ''100 Baht for All Destinations Throughout Thailand'' will be open for registration on November 11-12 and December 11-12. People can register via the Tourism Authority of Thailand's website.
The other campaign, called "Shocking Price on Weekdays," will be offered to those who travel to a Thai destination from Mondays-Thursdays, beginning in November until the end of the year.
SOURCE: National News Bureau of Thailand
Keep in contact with The Thaiger by following our
Facebook page
.