Large Thai business feeling the effects of US-China trade war, rise of the baht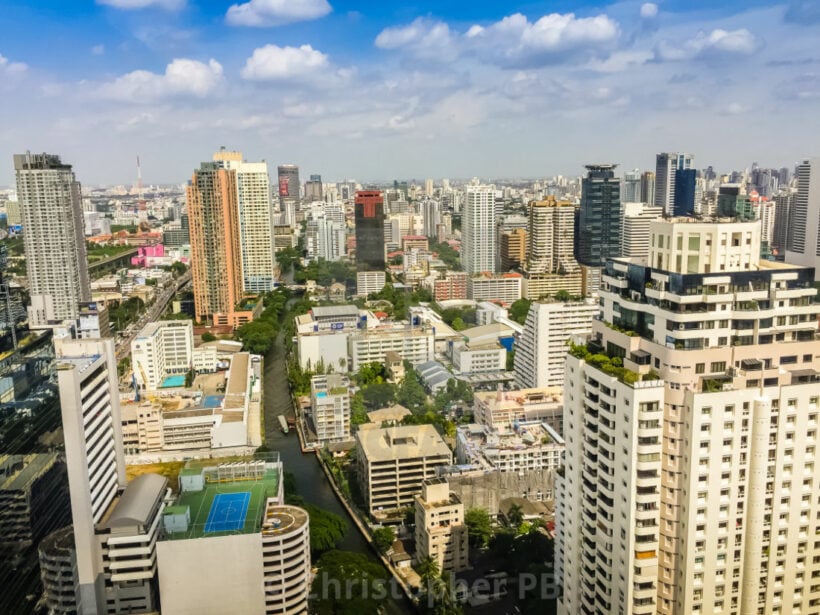 So what do Thailand's big banks say?
The ongoing US-China trade war and the appreciation of the Thai baht against other currencies is now starting to impact larger corporates in Thailand.
Wasin Saiyawan, senior executive vice president and chief of wholesale banking at Siam Commercial Bank says, that although large businesses are resilient to any impact and their ability to repay debt remained sound compared with small and medium-sized enterprises, the prolonged trade war is starting to impact their revenue and sales.
"Also, the depreciation of the Chinese yuan against the baht had reduced exports to China for some corporates. This had led to a year-on-year decline in income for these corporates. So the bank has to take care of clients to ensure their ability to repay debts is not affected."
Wasin doesn't expect growth in lending to large clients. Currently outstanding loans to large corporates stands at 900 billion baht.
"Bad debts or non-performing loans account for 1% of total loans and the bank would try to prevent it rising over 2%."
Senathip Sripaipan, chief wholesale banking officer at TMB Bank, says that some large corporates have delayed investments, especially in overseas projects, because of the impact of the slow growth of the global economy and the ongoing trade war.
The bank is worried about large agri-business firms. The bank has not yet seen signs of debt default or rising bad debt.
"But we have to closely monitor them."
Payong Srivanich, president and CEO of Krungthai Bank, said that some big businesses have started to cut their capacity utilisation from full utilisation to about 70%. Some property developers are also delaying their investments in new projects.
Pornchai Padmindra, co-head for wholesale banking and head of corporate banking and investment banking at CIMB Thailand, said that the trade war and the global slowdown had some impact on large firms.
Some of them have started to relocate their production base to avoid the impact of tariff hikes. "Big corporates could export their products to new markets," he added.
SOURCE: The Nation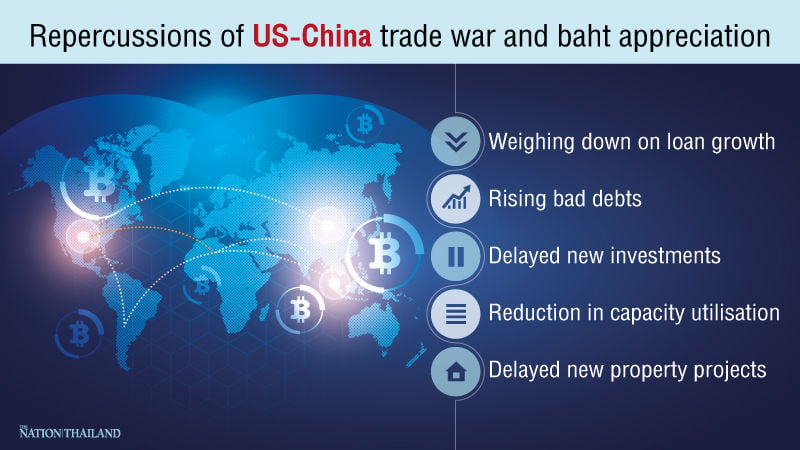 Keep in contact with The Thaiger by following our
Facebook page
.
Thai nightlife grapples with "new normal"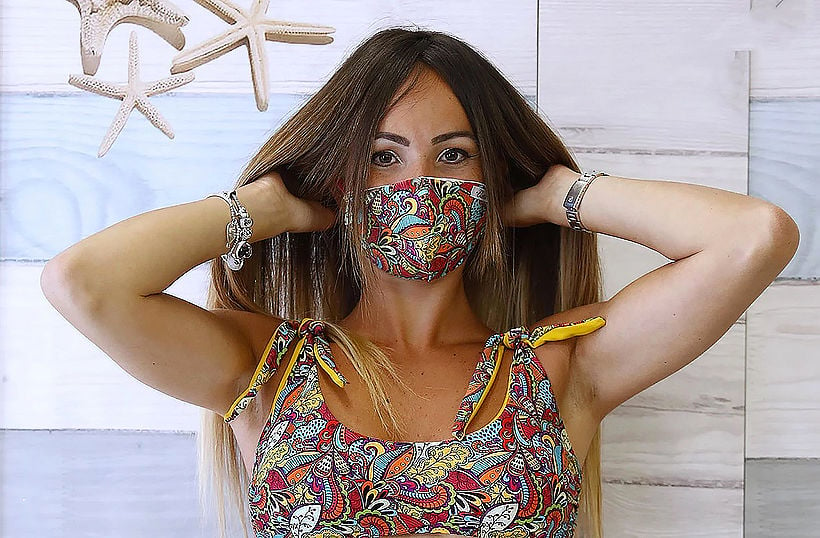 Thailand's nightlife scene is grappling with a 'new normal' as changes upon its recent reopening see facemasks joining the normal bikini wear in red-light districts across the Kingdom.
After being forced to close for more than 3 months in order to stop the spread of Covid-19,bars, karaoke venues and massage parlours are in the latest category of businesses allowed to reopen under new conditions, now that Thailand has gone more than a month without any community transmission of the virus.
The reopening means a return to work for hundreds of thousands of people in the nightlife industry who have struggled to survive. "Bee," a 27 year old dancer, who goes by her stage name at the XXX Lounge in the Patpong district, said:
"I lost all my income. I'm glad that I can come back to work in a job that I'm good at. I'm ok with the mask because it's one of the precautions."
All customers must have their temperature taken before entering, and must give a name and telephone number or register with the Thai Chana app. Inside, everybody must sit at least one metre apart, and 2 metres from the stage. But one British expatriate questioned the need:
"You can take a BTS train in the morning with 200 people on a packed train but then you come into a bar and still have to sit 2 metres apart."
The government has staggered the reopening of public places over several weeks with schools, colleges and universities officially resuming yesterday.
Despite a low death toll (58 out of 3,173 infections- a relatively low number even within the region), Thailand's economy is expected to sink further than any other in Southeast Asia, with the number of foreign tourists expected to drop 80% or more this year.
At the Dream Boy club in Bangkok's Patpong Soi 1, bare-chested men with face shields tried to entice the few passersby off the street, but many businesses remain shut and those who have opened are only seeing a few customers.
"There are bars all over Bangkok that have been open for 10 to 15 years and now they are closed and they are not coming back."
SOURCE: Bangkok Post
Keep in contact with The Thaiger by following our
Facebook page
.
Thailand sets new guidelines to govern "medical tourism"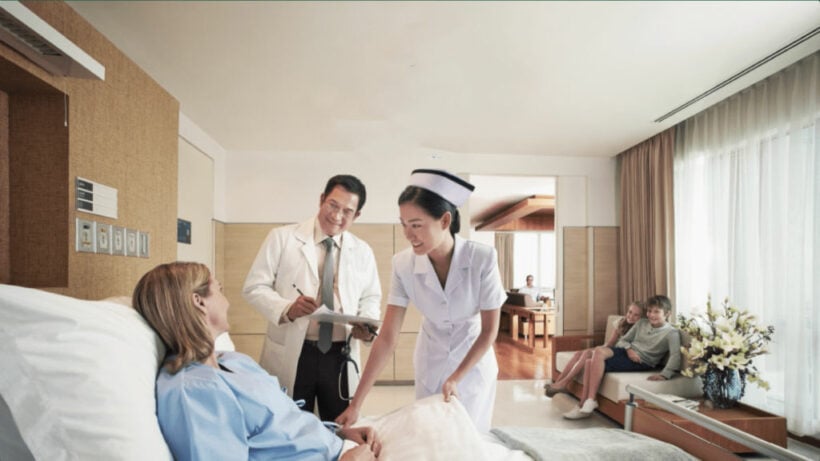 Thailand's medical community is rolling out a set of guidelines for medical tourism as the country prepares to open its borders to international visitors. According to the director-general of the Department of Health Service Support, yesterday's first meeting of the medical hub committee resulted in 3 decisions.
The first outcome from the meeting set a new policy pertaining to quarantine requirements for Thais and foreigners arriving from abroad for medical treatment. Visitors will be required to show proof that they were tested for Covid-19 no more than 72 hours prior to arriving in the country, and are required to complete a 14 day quarantine. He added that those intending to travel to Thailand for medical procedures will be required to undergo 3 Covid-19 screenings while here – before, during, and after the course of the treatment.
Thai patients arriving from abroad will have the option of quarantining at a state hospital, where the cost of their stay will be partially covered by state health insurance, or at an alternative hospital, which must be booked in advance and paid for by the patients themselves. Foreign patients, however, will have to book quarantine arrangements in advance, as state quarantine is reserved only for Thai citizens.
The second decision, he added, was the endorsement of the slogan "Beyond Healthcare, Trust Thailand," which is part of the government's push to establish Thailand as the world's healthcare capital.
Lastly, was the move to promote the production of locally made medical equipment, including Covid-19 test kits, personal protective equipment, disinfectants, and treatment equipment.
SOURCE: Bangkok Post
Keep in contact with The Thaiger by following our
Facebook page
.
Phuket's (in)famous "Soi Bangla" district reopens today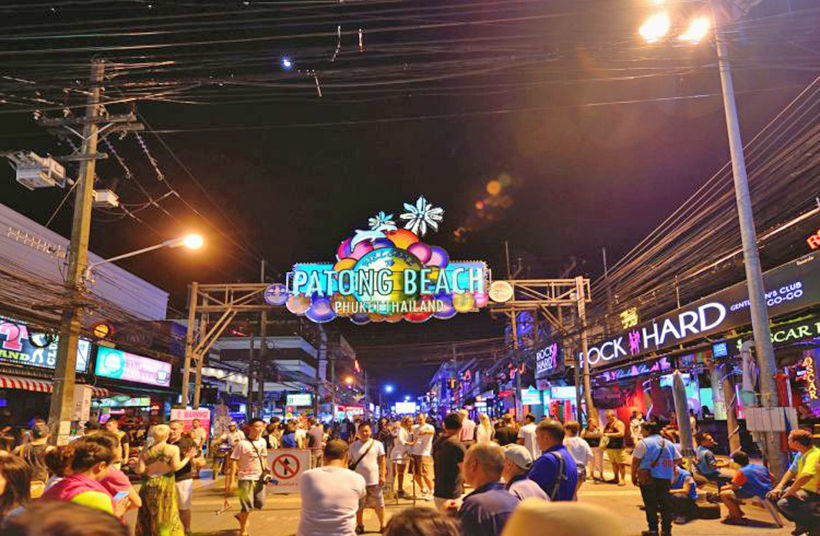 Today is the official reopening of Phuket's famous (or infamous) "Soi Bangla" nightlife district, but only about 20% of venues say they're reopening during this early stage. The Centre for Covid-19 Situation Administration announced yesterday that all night entertainment venues may reopen but must strictly adhere to health guidelines set out to prevent the spread of Covid-19.
Dr Taweesilp Visanuyothin, the spokesman for the CCSA, says night entertainment venues, including pubs, bars, karaoke venues and beer gardens will be allowed to open, but only until midnight. Social distancing measures will be strictly enforced, and customers must use the Thai Chana app to check in and out.
The Patong Entertainment Business Association president says only about 20% of the 324 registered members are expected to reopen initially, but he expects more to reopen soon. Among the 22 rules announced last week- to be presented to the CCSA for approval- were that all staff must wear face masks and face shields, but performers may wear face shields only. No bottles are to be served, and all drinks are to be served in glasses. No pool table games (including snooker and billiards) and no dart games are to be allowed.
The number of guests in each venue is to be restricted to cater for social distancing, with at least 2 metres between tables, or partitions must be installed to ensure patrons are seated at least one metre away from each other.
Undercutting the main reason people visit popular venues, the draft rules also call for groups to be limited to 5 people, and for guests to be prohibited from dancing and singing, gathering, shouting, or "wandering around the premises".
"I have no idea what the rules will be, but we will open anyway. If the full list of 22 rules for pubs, bars and entertainment venues is to be applied, we won't be able to enforce all the rules, because enforcing all these rules is impossible. But we can follow some of the rules, such as social distancing, wearing masks and checking temperatures."
Even Patong's mayor told The Phuket News that she is yet to receive a copy of all the rules to be enforced.
"The next thing to do is follow up with the CCSA about the rules. This is very important for the entertainment industry in Patong. I will help and consider being flexible with the rules for entertainment businesses in Patong, because the rules announced by CCSA are the general rules for many places. But some of these rules are not appropriate for businesses here. We have to apply the right rules and optimise them for businesses in Patong."
The PEBA president dismissed a few entertainment zones being singled out in other countries as "hotbeds for starting a second wave" of Covid-19 infections.
"I do not care what some people claim is the risk of being in a bar. If the government is genuinely concerned about the risk of Covid-19 spreading, then it is not just about bars, pubs and entertainment venues. The risk of Covid-19 spreading applies anywhere where people are around, not only at bars and pubs."
SOURCE: The Phuket News
Keep in contact with The Thaiger by following our
Facebook page
.