Bangkok Motor Show opens as Thai car sales move online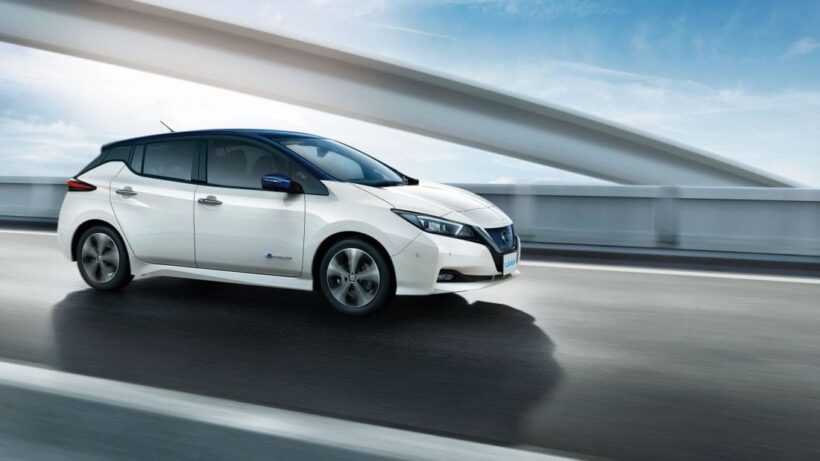 PHOTO: New Nissan all-electric LEAF, on display at the Bangkok Motor Show
by Kingsley Wijayasinha
"Despite the increase in sales online, including new automobiles, we're not worried that fewer people will show up at the event to purchase vehicles."
More than 1.6 million visitors are expected at this year's Bangkok International Motor Show, which kicks off today at IMPACT Muangthong Thani. The 12 day event marks the start of this year's auto-buying season. Last year more than 36,000 orders were placed for new vehicles at the show.
This year marks the 40th anniversary of BIMS, which was first held at Lumpini Park in 1979.
"The Bangkok International Motor Show is internationally recognised as the greatest motor show in the Asean region, judging by the large number of global brands participating every year," organiser Prachin Eamlumnow said at the show's opening ceremony at the Challenger Hall.
As many as 33 automobile brands and 14 motorcycle brands are showcasing their products this year.
"This reflects the importance of BIMS as an event that helps strengthen the image as well as growth of Thailand's automobile industry at an international level," Prachin added.
The theme this year is "Enjoyment of Automobiles", according to Jaturont Komolmis, vice chairman of the organising committee.
"Even though customer behaviour has dramatically shifted from offline to online, our studies show that Thai customers still want to see, touch, feel and test-drive vehicles before making a purchase. So we believe such trends will not affect the number of visitors to the show this year."
But he admitted that there are 40 per cent fewer exhibitors in the accessories hall this year, as most vendors appear to have adopted online sales platforms.
More than 10 new models are being introduced this year, including Audi's e-tron electric SUV as well as plug-in hybrids from BMW, Mercedes-Benz and Volvo. Honda is also showing off its new Accord (now available as hybrid version), Lexus is highlighting its UX 250h hybrid SUV, while Nissan is banking on its LEAF EV to draw in new customers. Toyota's focus, meanwhile, is on its Supra sports car, which has been co-developed with the BMW Z4. The small-car expert is also expanding its product portfolio in Thailand with the introduction of its imported Jimny jeep-style SUV.
The event runs until April 7.
Keep in contact with The Thaiger by following our Facebook page.
Never miss out on future posts by following The Thaiger.
40 arrested in a suspected gambling house in Nonthaburi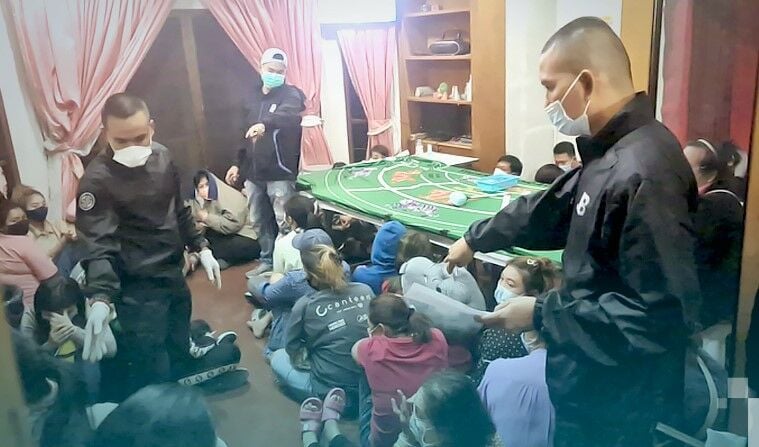 Last night, police raided a house in Nonthaburi and arrested 40 people for allegedly gambling.
According to the deputy chief of the Central Investigation Bureau, 33 are Thais and 7 are migrant workers of the casino. The officials also confiscated decks of cards of the Dragon-Tiger game, plastic chips and some cash as evidence.
During the raid, the migrant workers allegedly revealed that the gambling operations at the home had only been going on for 2 days and that the owner planned to move it to other locations.
Police have been cracking down on gambling after the Covid-19 outbreak at a Rayong gambling den in line with the PM's order made last week to shut down the illegal venues and tracking down "influential figures."
SOURCE: National Thailand
Keep in contact with The Thaiger by following our Facebook page.
Never miss out on future posts by following The Thaiger.
Former finance minister proposes legalisation of gambling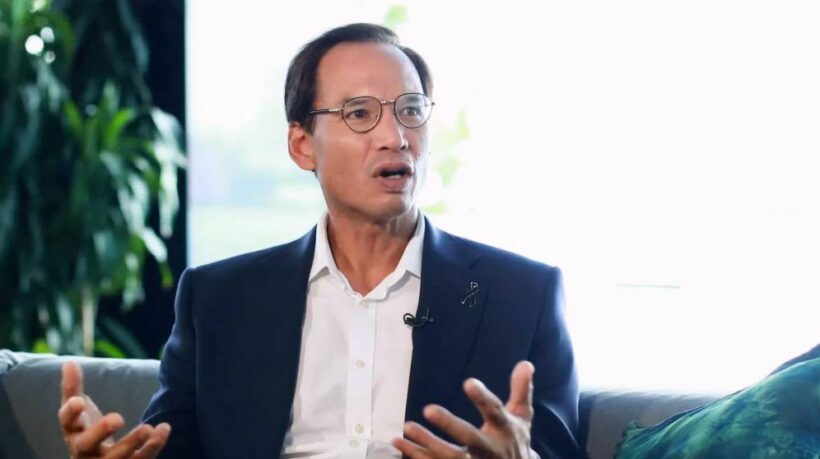 With Covid-19 cases linked to some illegal gambling dens, causing a headache for health officials trying to track down elusive gamblers to contain the virus, the former Finance Minister floated the idea to legalise gambling.
The former Finance Minister and current leader of the Kla Party, Korn Chaitkavanich, claims legalising gambling will help contain the spread of Covid-19. He also hinted that it will gain more tax revenue. If it's legalised, gamblers will spend their money in legal casinos that pay taxes, drawing in more money the government can use for public improvements, he says.
The Royal Thai Police spokesperson insists police are pursuing legal action against owners of the illegal gambling dens. Interior Minister Anuphong Paojinda has also told provincial governors to suppress illegal gambling dens and take responsibility if more gambling dens are found.
SOURCE: Bangkok Post
Keep in contact with The Thaiger by following our Facebook page.
Never miss out on future posts by following The Thaiger.
Bangkok enveloped in bad smog Friday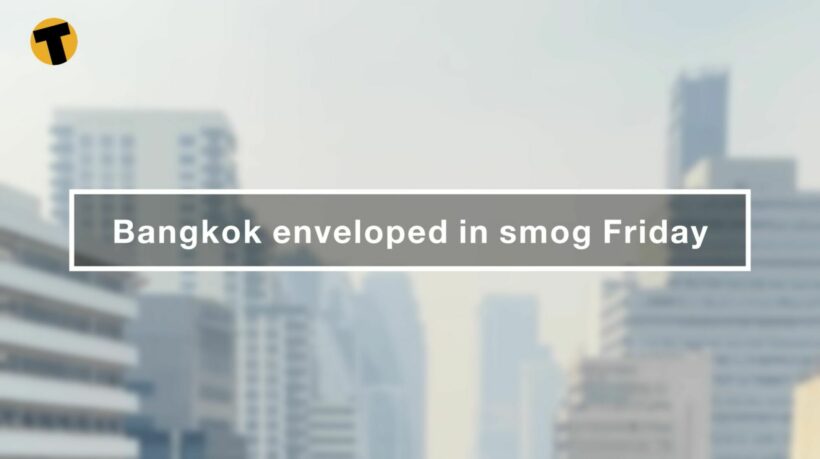 Get out the anti-pollution masks and turn on the air purifier, air pollution in Bangkok is at unhealthy levels. 64 locations in Bangkok were reported with high levels of the air pollutant PM2.5, according to the Pollution Control Department.
As a cold weather front in China weakens, air circulation is also slowing down, causing dust to accumulate and drop to a lower altitude, according to the director-general of the Pollution Control Department. A north east monsoonal airflow blows a lot of the smoke from burn-offs and agricultural activity in Thailand's north, south and south westerly.
Bangkok is just in the flow of the winds from up north. Drivers are advised not to keep the vehicle's engines running while parked. Farmers are also asked not to burn farm wastes in open fields.
Everyone should reduce outdoor activities, he says. 64 areas in Bangkok recorded the dust particles reaching unhealthy levels. The highest PM 2.5 levels were reported in Amphoe Muang of Samut Sakhon and were classified as "very unhealthy."
Keep in contact with The Thaiger by following our Facebook page.
Never miss out on future posts by following The Thaiger.