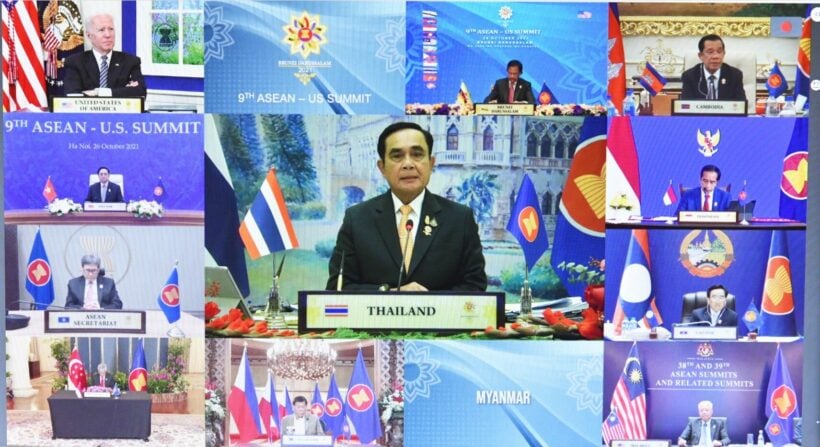 The exclusion of Myanmar military leader Min Aung Hlaing from the ASEAN summit is looming over the annual regional meeting, with PM Prayut Chan-o-cha pointing to international focus on ASEAN's response to the situation. As reported by Reuters, Prayut noted that the role of the regional association in addressing the matter is of "paramount importance", with action taken to "have a bearing on ASEAN's credibility in the eyes of the international community".
With this year's chair Brunei having stated a non-political representative from Myanmar would be invited, Myanmar's junta had confirmed earlier in the week its condition that only its head of state or a ministerial representative attend. It is in turn going without representation, with the volatile situation following the bloody coup in February being closely monitored within and without the region.
As reported by Reuters, with the summit underway a number of leaders have weighed in on the issue, with Cambodian PM Hun Sen stating ASEAN had not expelled Myanmar from its framework, but rather Myanmar had "abandoned its right". Meanwhile, US President Joe Biden expressed "grave concerns" over violence in the country, calling for the release by the military of unjustly detained people.
According to the report, Prayut expressed his hope the junta would trust ASEAN's intentions, and that ASEAN special envoy Erywan Yusof – who had previously stated the junta had denied him sufficient access – could visit Myanmar soon, comprising an "important first step in the process of confidence-building".
SOURCE: Reuters