Thailand
Thai government forms panel to probe the export of used medical gloves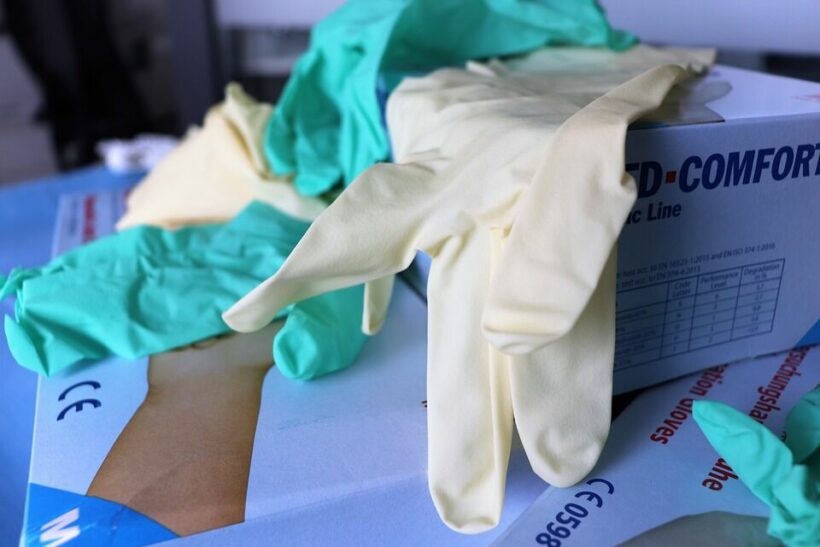 The Thai government has formed a panel to investigate the export of millions of used medical gloves from Thailand to the US. The investigation follows a recent CNN report into the international trade of substandard medical equipment, with an underground industry having emerged in Southeast Asia, seeking to capitalise on Covid-fuelled global demand. Reporters found that tens of millions of counterfeit and second-hand nitrile gloves had reached the US.
After the CNN report was published this week, PM Prayut Chan-o-cha tasked Deputy Prime Minister and Commerce Minister Jurin Laksanawisit with heading up the probe, with the issue having attracted international headlines. While no specific deadline has been set, Jurin expects that – in the absence of unexpected complications – the probe will release its findings soon.
Jurin emphasised that "exporting medical supplies without permission, including medical gloves, runs contrary to Thai law", and pointed to the importance of the investigation quickly and clearly communicating its findings in seeking to enhance the image of Thailand's exports.
As reported by CNN, a US businessman, who placed an order for about US$2 million of gloves from Thai-based company Paddy the Room, had described receiving washed and recycled gloves, some of which "had bloodstains". The gloves were subsequently discarded in a landfill, with the businessman notifying US authorities
While Thai FDA agents had raided Paddy the Room last December, arresting the owner of the warehouse, they were unable to bring charges against the tenant, a Hong Kong resident, with the company having subsequently relocated its operations.
SOURCES: Bangkok Post | CNN