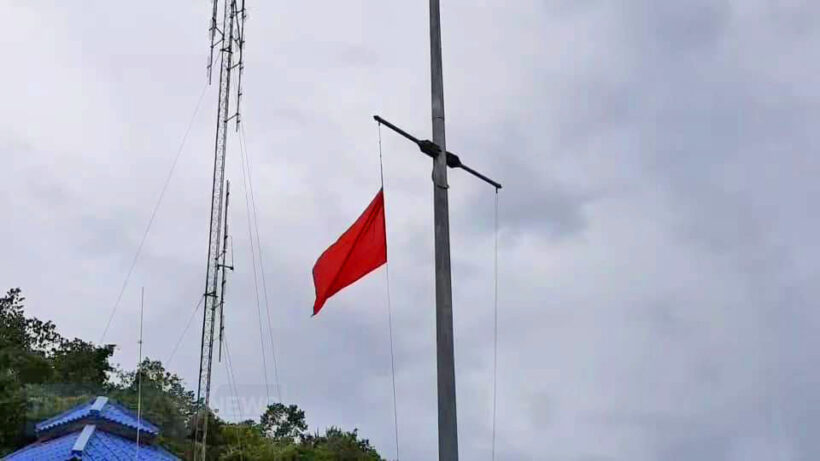 PHOTO: The red flag warnings at Bali Hai pier are more precautionary than reflecting the weather situation – The Pattaya News
Red flags went up at the Bali Hai Pier yesterday warn tour boats about the Thai Meteorological Department's weather warnings in regard to tropical storm Wipha, currently sitting over northern Vietnam.
Tropical Storm Wipha, which formed in the South China Sea between the Philippines and China, will bring the risk of flooding and locally damaging winds to the region.
Wipha will track westward near the coast of China's Guangxi province before making landfall again into northern Vietnam this weekend.
Wipha is expected to weaken as it approaches the Vietnam coast; however, no matter the status of the system, Wipha will bring heavy, tropical downpours. – Accuweather.com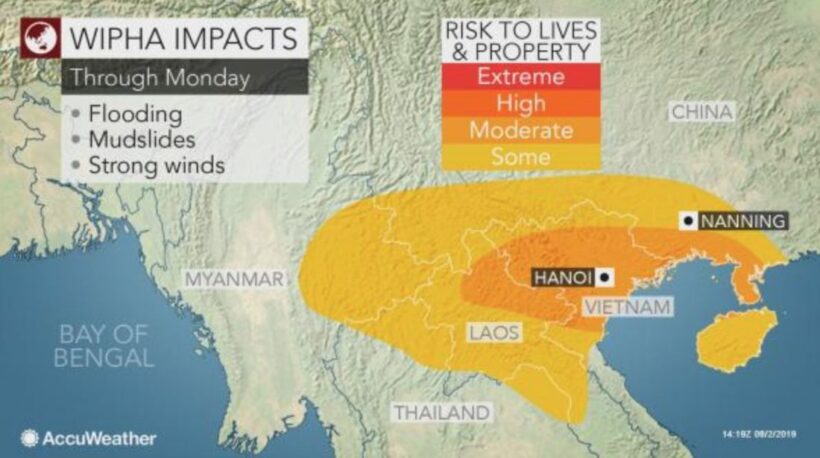 The announcement from the TMD stated that the tropical storm may cause abundant rain with isolated heavy to very heavy rain over the country.
"Small boats should keep ashore until August 6."
A red flag went half way up the pole at the Bali Hai Pier yesterday morning meaning that small boats are not allowed to go out from the pier.
"Larger boats should proceed with caution. Residents of the Pattaya area are informed that the heavy winds and regular rainstorms may continue over the weekend."
Despite the warnings from the TMD the forecast for today in Pattaya is relatively calm with fresh westerly winds. More rain appears on the way Monday to Wednesday next week according tot he weather.com forecast, The Thaiger's preferred weather forecast.