All countries welcome – Thailand open for business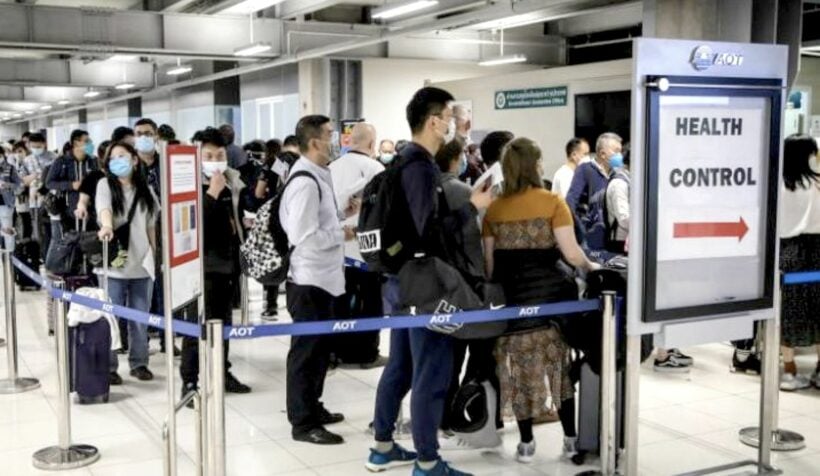 Come one, come all. In response to the dismally low take-up of the Special Tourist Visa, the Thai government has U-turned on a stipulation that only those from "low-risk" countries can apply. The visa is now available to all, regardless of the Covid-19 situation in their country. However, all arrivals are still subject to mandatory 14 day quarantine – which many agree is the real reason behind the low take-up. Since March, and since the tentative re-opening of Thailand's borders to world travellers, there has been fewer than 2,000 take up any of the new visas with the mandatory 14 day quarantine and red-tape attached.
Deputy government spokeswoman Rachada Dhnadirek says the easing of eligibility requirements is to boost the Kingdom's decimated tourism industry. The Bangkok Post reports that since the STV was launched, only 825 visitors from 29 countries have applied, with just 6 foreign-registered yachts availing of the visa. The period yachts with STV holders on board can remain in Thailand is also being extended to 60 days.
The slight easing of conditions attached to the STV comes as PM Prayut Chan-o-cha dismisses suggestions that Thailand is about to experience a second wave of the virus. Concerns have been mounting among the general public in parts of northern Thailand and in Bangkok, since it was revealed a number of Thais had illegally re-entered the country from Myanmar, bypassing quarantine and health checks, only to subsequently test positive for the virus.
Thailand now has 39 cases of Covid-19 that can be traced back to a hotel and entertainment complex in the Burmese border town of Tachileik. It's understood the venue was operating as a centre for prostitution and employed at least 180 Thai nationals. When Covid-19 cases in the town began to rise, many workers fled, crossing back into Thailand illegally.
Meanwhile, the Disease Control Department confirms that 4 healthcare workers at private hospitals and alternative state quarantine facilities in Bangkok have also tested positive for the virus. The revelation has prompted concern and speculation as to how they might have contracted the virus, and if there were any lapses in quarantine protocols. It's understood that workers at quarantine facilities are normally tested for the virus every 3 days.
SOURCE: Bangkok Post
Keep in contact with The Thaiger by following our Facebook page.
Never miss out on future posts by following The Thaiger.
CCSA Update: 187 new Covid-19 cases and 2 deaths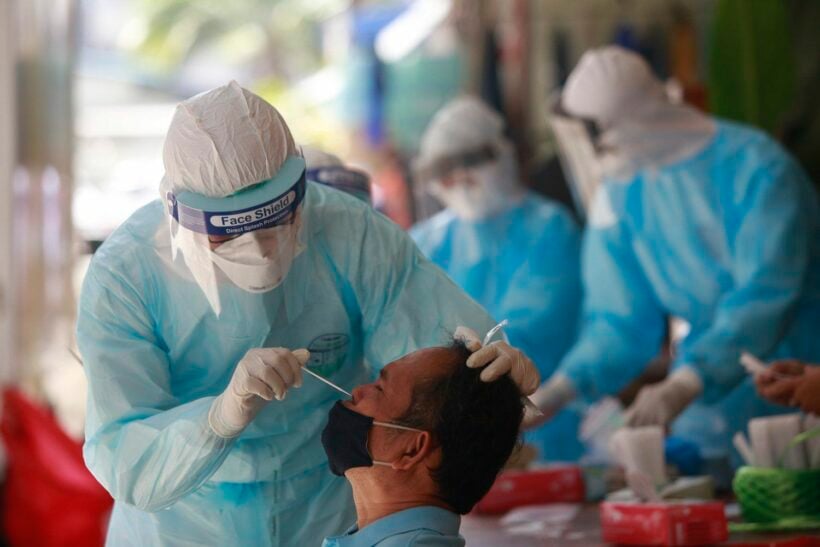 187 new Covid-19 cases and 2 deaths were reported today in the Centre for Covid-19 Situation Administration's daily briefing. There are currently 2,950 active cases in Thailand. Since the start of the pandemic, the CCSA has reported a total of 13,687 Covid-19 cases and 75 coronavirus-related deaths.
A 61 year old British man died after testing positive for Covid-19. The man recently travelled to Thailand from abroad. While in an alternative state quarantine hotel, he reported coronavirus-like symptoms. He tested positive for Covid-19 and was admitted to a hospital in Bangkok. Health officials say he had shortness of breath and died yesterday. It's unclear if the man had any pre-existing conditions.
A 56 year old Thai woman died after testing positive for Covid-19. Health officials say the woman's family members had come in close contact with someone infected with Covid-19. The woman had pre-existing conditions of epilepsy and stroke.
Out of the 187 new Covid-19 cases, 116 were detected through a proactive testing campaign primarily in Samut Sakhon, 61 cases are local transmissions and 10 cases involve those who recently entered Thailand.
Bangkok, Chon Buri and Samut Sakhon have the highest number of Covid-19 patients.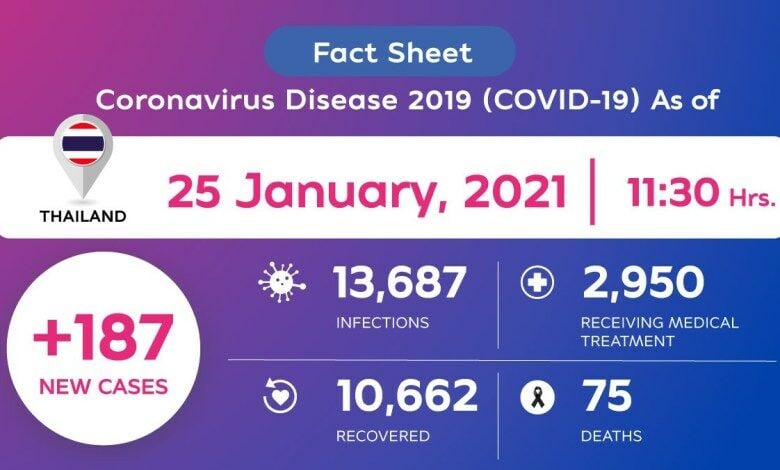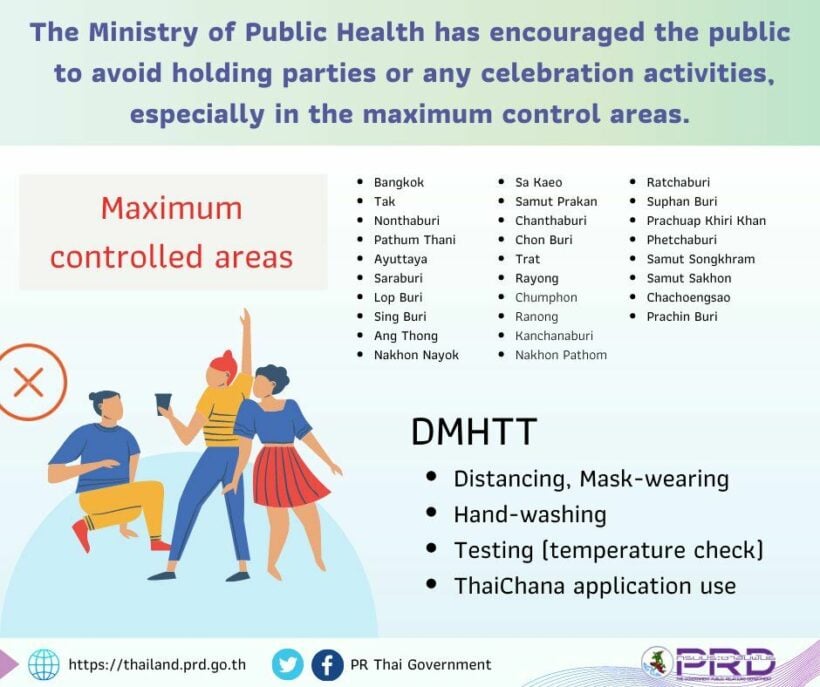 SOURCES: CCSA | Bangkok Post
Keep in contact with The Thaiger by following our Facebook page.
Never miss out on future posts by following The Thaiger.
Thai people hope Covid-19 vaccine will help end pandemic – survey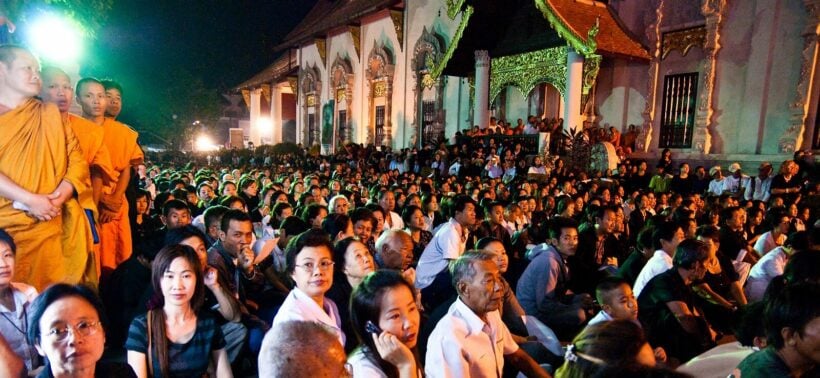 A Bangkok University poll indicates that around half of the Thai population are holding out hope that the Covid-19 vaccine will help end the pandemic. But the same respondents fear the vaccines' side effects.
The poll was conducted on January 18-20 on 1,186 people nationwide, aged 18 and over. A bare majority, 50.1% say their jobs and incomes would be affected if the pandemic continues without the masses being inoculated. About 27% said the most worrisome effect of the continued pandemic would be getting infected by the virus. 15% said they would be most worried about travelling. The rest of respondents said the availability of necessities and food, expenses for protective gear, children's education topped their lists of worries.
Asked if vaccines would help curb or end the pandemic in the country, 51.3% said they are moderately hopeful, with a smaller percentage, 32.8%, very hopeful, and almost 16% had little or no hope. When asked about their concerns surrounding vaccines, almost 40% chose side effects.
Almost 13% said they were concerned about new vaccines being needed to fight new Covid-19 variants, with the same amount worried they wouldn't receive free vaccines. About 8% worried about receiving smuggled vaccines without the Food and Drugs Administration's approval.
The biggest lessons Thais say they learned from the Covid-19 outbreak during the past year focused on the illegal entry of migrants – 40.2%. About 20% say they learned that hiding information could put other people at risk, while about 18% said recklessness on the part of some people could put the majority at risk.
SOURCE: Bangkok Post
Keep in contact with The Thaiger by following our Facebook page.
Never miss out on future posts by following The Thaiger.
State Railway of Thailand furloughs 57 locals trains from Tuesday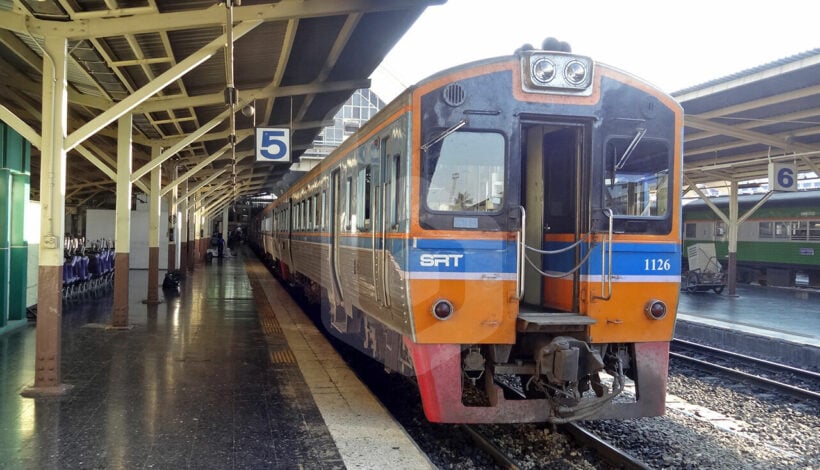 Thailand State Railway governor says that cancellations will affect 13 local services on the northern line, 18 on the northeastern routes, 12 in the southern region and 14 eastern trains.
"Most of the cancelled trains will start at Hua Lamphong station, including trains that are popular with tourists, including services to Kanchanaburi and Hua Hin."
Niruj Maneepun says the move is to support the Centre for Covid-19 Situation Administration's effort to curb the virus' spread by maintaining travel restrictions.
"Already all sightseeing and most long-haul trains have been temporarily cancelled due to Covid-19."
Thailand has logged 13,500 confirmed infections and 73 deaths since the start of the pandemic in January 2020. The current outbreak that began on December 20, with the epicentre centred around seafood markets in coastal Samut Sakhon, has spread to 63 Thai provinces.
Recently, Bangkok has allowed the reopening of 13 types of businesses as long as they follow strict guidelines surrounding safety measures to prevent the spread of Covid-19.
Businesses allowed to reopen under these measures…
Banquet venues, which will need authorisation from BMA for events with over 300 participants
Beauty salons, tattoo and piercing shops
Fitness centers, but personal trainers and communal steam rooms are not allowed
Game Arcades; but all points of contact must be regularly disinfected and facemasks worn at all times.
Internet cafés
Senior nursing homes, but with limited activities
Sports venues, except for boxing rings and race tracks, but no audiences allowed
Spas, Thai massage shops, excluding massage parlours
Gymnasia and boxing venues for training only
Bowling alleys and ice skating rinks, but no competitions or audiences allowed
Dancing academies
Martial art schools, but no tournaments or audiences allowed
Amulet shops and markets
Other provinces in Thailand, such as Chonburi, are waiting for the green light to reopen businesses and travel. Chonburi has reported 0 cases of Covid for 3 days in a row, prompting locals to become frustrated with the strict measures that won't ease up until at least the end of the month.
SOURCE:Bangkok Post
Keep in contact with The Thaiger by following our Facebook page.
Never miss out on future posts by following The Thaiger.