Airports open, quarantine rules and Samui – the latest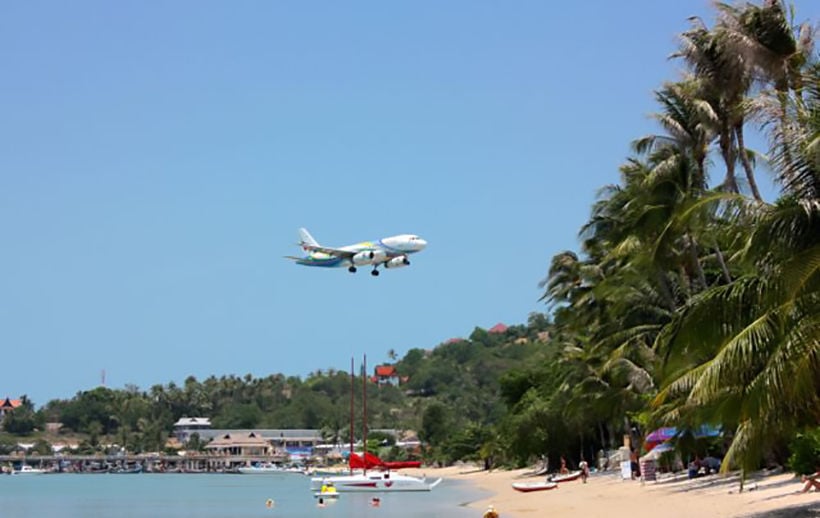 Airports of Thailand warns domestic airline passengers to check provincial travel restrictions before they book flights. Currently, there are 5 airports fully operational – Bangkok (Suvarnabhumi and Don Mueang), Chiang Mai, Chiang Rai, and Hat Yai, but only 4 airlines, namely Nok Air, Thai AirAsia, Thai Lion Air and Thai Vietjet are serving them.
Phuket airport was set to reopen on May 14, however the Civil Aviation Authority reversed its decision a day after its initial reopening announcement on Thursday.
Domestic travellers arriving at Bangkok's 2 airports are not required to quarantine for 14 days, but the quarantine rule applies for Chiang Mai and Chiang Rai. Passengers arriving at Chiang Mai International Airport must complete the tracking form "Chor Mor 1." They will also be handed a guide on 14 day quarantine.
All foreign passengers arriving on domestic flights to Chiang Mai will be required to stay at hotels designated by the provincial authorities for 14 days at their own expense.
Domestic passengers arriving at Chiang Rai International Airport are required to fill out documents that can be downloaded to a mobile phone via a QR code. The documents are from the province's administration and public health departments. The information is used to establish screening measures for anybody entering Chiang Rai province.
Travellers from Phuket to Chiang Rai must immediately report to the disease control officer. They will be transferred to the Wiang In Riverside Resort Hotel for 14 day quarantine at the passenger's expense.
If passengers stayed in Bangkok or its adjoining provinces, Phuket, or the 4 southernmost provinces (Pattani, Yala, Narathiwat and Satun) for more than 24 hours they must report to disease control officers at the airport. They will also need to comply with the 14 day home quarantine rule.
Should passengers be travelling from Bangkok after a day visit of fewer than 24 hours, they are not required to report to the disease control officer and enter quarantine. However, they must check for Covid-19 symptoms for 14 days. Furthermore if they have a fever or other symptoms, they must immediately report to the nearest hospital.
Meanwhile, Bangkok Airways has resumed its daily flights to Koh Samui in the southern Surat Thani province, but imposing strict social distancing measures for passengers. Bangkok Airways has adopted the sanitary guidelines of the Health Department and the Civil Aviation Authority. The airline is also giving away specially designed face masks to passengers (who are required to wear a mask at all times anyway).
The carrier will perform body temperature checks on all passengers at the point of origin and destination. Bangkok Airways has also arranged seats onboard to keep passengers apart at a 'proper distance'.
"Standing and waiting points are designated at service counters and on shuttle buses. Passengers are strictly required to keep a safe distances from others. Passengers are required to wear face masks as well as cabin crew. Eating and drinking are not allowed onboard and no food is served during flights."
SOURCES: Chiang Rai Times | TTR Weekly | MCOT
Keep in contact with The Thaiger by following our
Facebook page
.
Accomplice in Chiang Rai robbery found hanging in Phayao forest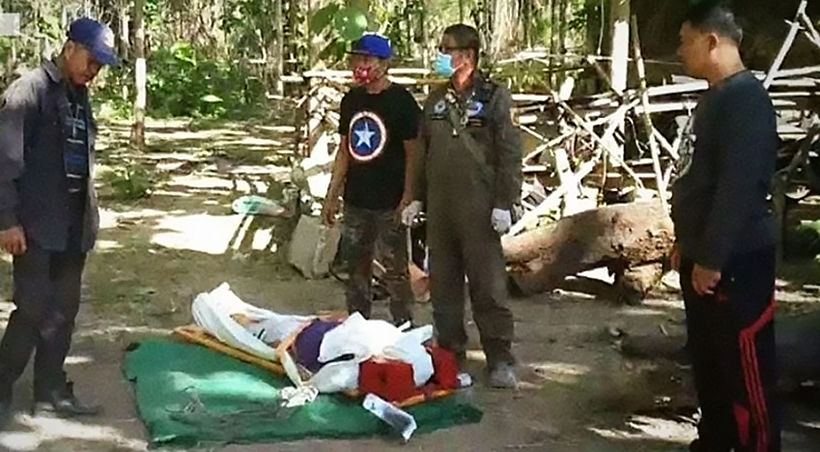 The alleged motorcycle driver in a recent Chiang Rai robbery has been found hanging in a forest in the upper northern Phayao province, in an apparent suicide. Two men pulled off the daring daytime robbery of more than a million baht in Chiang Saen district last Monday. Both men were then tracked down by police.
The first suspect, identified only as "Sitthichok," a former Chiang Saen agricultural cooperative employee, was arrested yesterday. Police say the man confessed to stealing 1.05 million baht with his brother in law to pay off gambling debts. He says he left the gun used in the robbery with a friend after committing the heist. The friend then allegedly contacted police after he heard about the crime.
Police say Sittichok at first denied all charges and claimed no connection with the robbery, but after further interrogation he confessed, also giving up his brother in law as the motorcycle driver.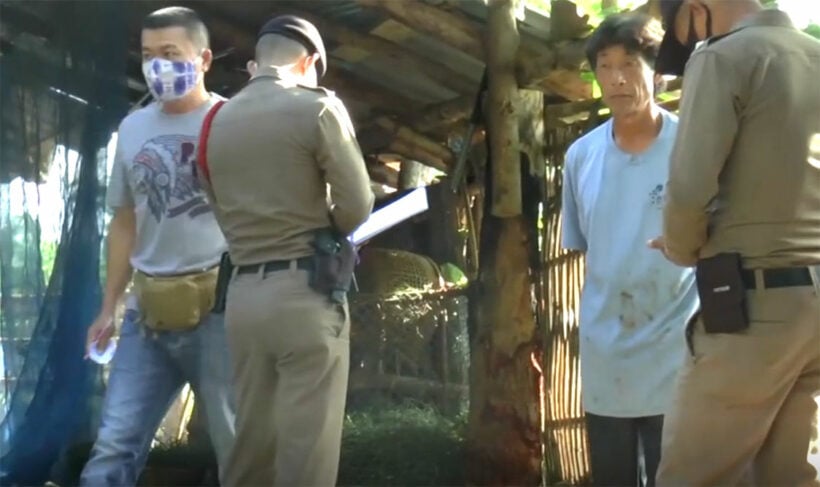 Sitthichok had only 200,000 baht remaining from of the 1,005,000 he stole. He told police the rest was used to pay off gambling debts.
The brother in law, 48 year old Cheunjai Konkham, was found dead by the police in the Phayao forest. Police assume he committed suicide, choosing death over a lengthy prison sentence.
Authorities say a forensic team has collected evidence and had also sent the body for a postmortem examination.
SOURCE: Chiang Rai Times
Keep in contact with The Thaiger by following our
Facebook page
.
One of the robbers in Chiang Rai arrested – VIDEO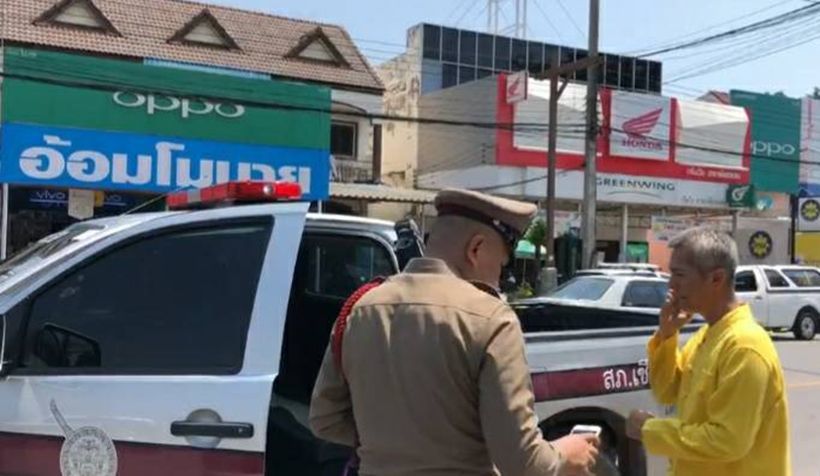 UPDATE: Police have arrested a suspect from Monday's robbery that took place in Chiang Saen district in Chiang Rai, when a pair of robbers stole 1.05 million baht outside a Krungthai Bank. 2 men on a motorbike managed to escape and a manhunt was ordered. Read more HERE.
When officials arrived at the crime scene they found 46 year old Watcharin, the driver, who was waiting in his vehicle in front of the bank. Watcharin told authorities that he went to the branch to withdraw cash to be used in an agricultural cooperative. He withdrew 1.05 million baht and put the cash in a purse.
While in his car and about to leave, one of the robbers knocked on his window. Thinking it was someone he knew, Watcharin opened the door, at which point the man threatened him with a gun before fleeing on a the back of a motorbike.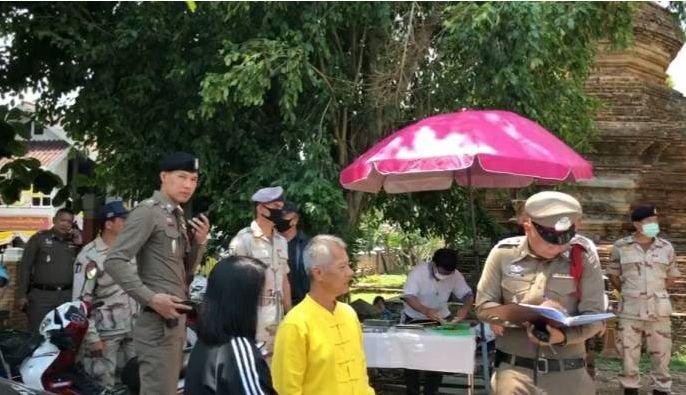 Security camera footage and witnesses revealed that there were 2 robbers, both wearing a full-face helmets. After grabbing the cash, the robbers headed south.
Police have arrested a suspect identified as "Sitthichok" after tracking down the gun used in the crime. He initially denied all charges and claimed no connection to the robbery but police say he eventually confessed. Sitthichok told officers he once worked in the cooperative, which is how he knew when Watcharin would go to the bank.
Sitthichok claims to have only 200,000 baht left after spending 800,000 baht in one day. Police are still seeking the other suspect.
SOURCE: Thai Residents
Keep in contact with The Thaiger by following our
Facebook page
.
Robbers stole 1.05 million baht in cash from a Chiang Rai bank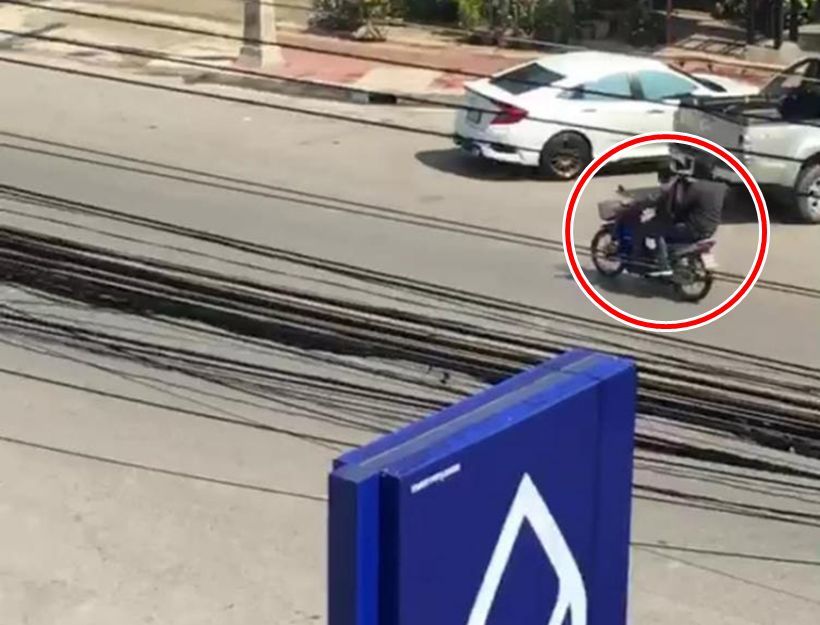 Today at 10am Police in Chiang Saen district Chiang Rai (which borders Myanmar and Laos on the so-called Golden Triangle), were notified that a pair of robbers had stolen 1.05 million baht from the local Krungthai Bank. Police authorities are currently chasing down the 2 suspects who pulled off the daring daylight robbery on the bank.
Both suspects were dressed in black and were wearing motorbike helmets. The offenders managed to grab 1.05 million baht in cash before fleeing the scene on a blue Honda Wave motorcycle.
The employee that was targeted by the robbers told police and the bank manager that she had cashed the 1.05 million baht and put it in a bag for delivery to the agricultural cooperative of Chiang Saen. As the money was being loaded into the delivery vehicle, the thieves threatened the driver with firearms to hand over the bag of cash.
Chief of Chiang Saen's police station has launched a manhunt for the 2 men.
SOURCE: Nation Thailand
Keep in contact with The Thaiger by following our
Facebook page
.