Chiang Rai collision kills truck driver, injures several Chinese tourists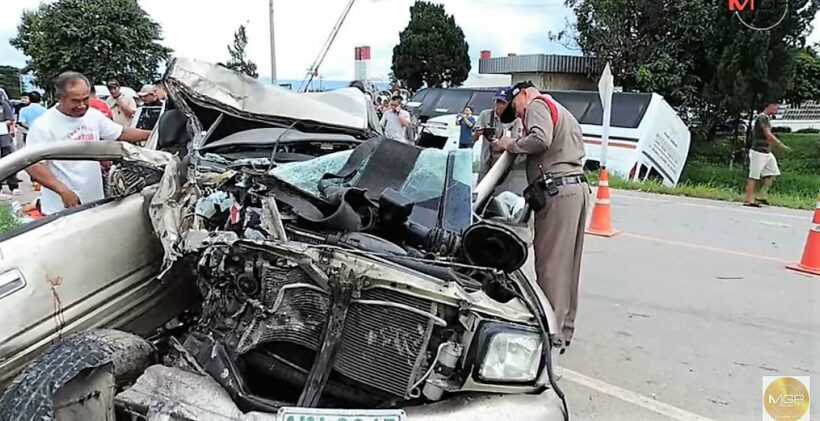 A tourist bus with 19 Chinese tourists on board was heading to the White Temple of Chiang Rai yesterday, when it was involved in a head-on collision with a pickup truck. The truck driver was killed instantly, and several bus passengers were rushed to hospital with injuries.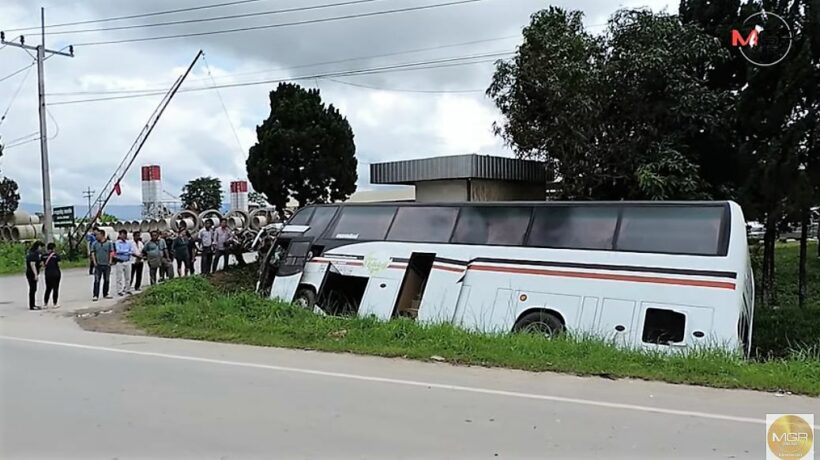 It comes less than a week after 10 Italian tourists were injured, one seriously, in northern Thailand when their bus skidded off the road and overturned.
In this latest incident, the bus was carrying 19 Chinese tourists, including 3 children. One of the passengers sustained a fractured shoulder, while others were fortunate to escape with minor injuries. The passengers are currently being assisted by the Chinese Consulate General.
Thailand already has a notorious reputation for road traffic accidents and this latest collision is certainly not going to help that. The police are investigating to determine the cause.
SOURCE: Chiang Rai Times
Keep in contact with The Thaiger by following our
Facebook page
.
Accomplice in Chiang Rai robbery found hanging in Phayao forest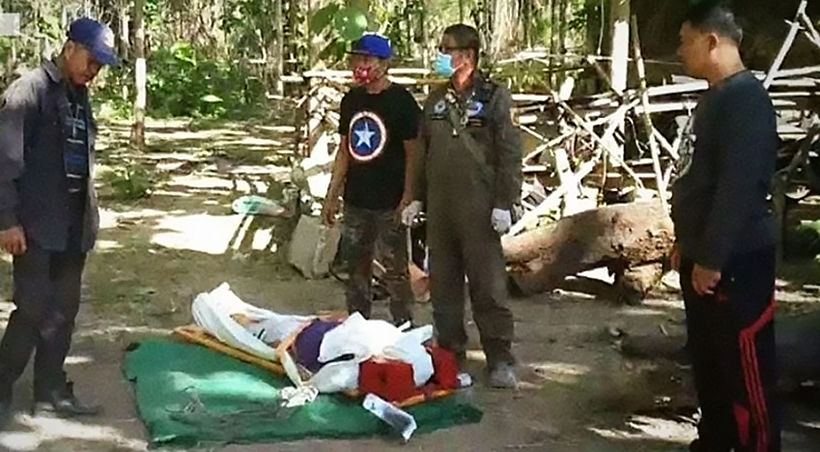 The alleged motorcycle driver in a recent Chiang Rai robbery has been found hanging in a forest in the upper northern Phayao province, in an apparent suicide. Two men pulled off the daring daytime robbery of more than a million baht in Chiang Saen district last Monday. Both men were then tracked down by police.
The first suspect, identified only as "Sitthichok," a former Chiang Saen agricultural cooperative employee, was arrested yesterday. Police say the man confessed to stealing 1.05 million baht with his brother in law to pay off gambling debts. He says he left the gun used in the robbery with a friend after committing the heist. The friend then allegedly contacted police after he heard about the crime.
Police say Sittichok at first denied all charges and claimed no connection with the robbery, but after further interrogation he confessed, also giving up his brother in law as the motorcycle driver.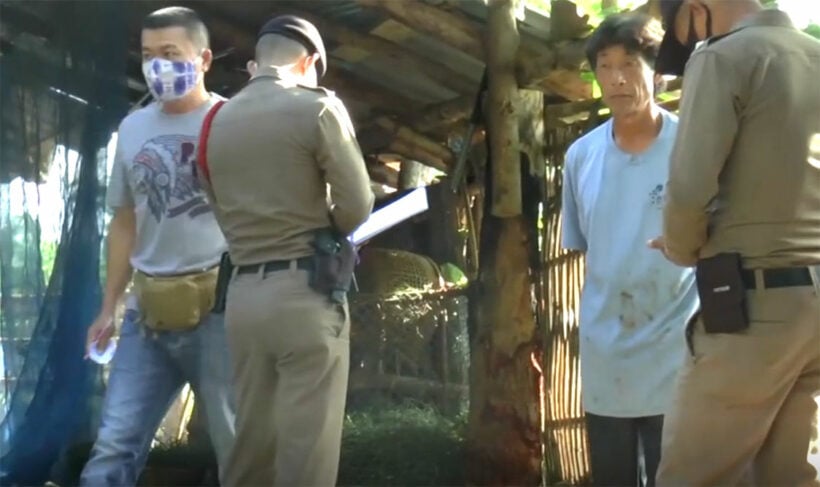 Sitthichok had only 200,000 baht remaining from of the 1,005,000 he stole. He told police the rest was used to pay off gambling debts.
The brother in law, 48 year old Cheunjai Konkham, was found dead by the police in the Phayao forest. Police assume he committed suicide, choosing death over a lengthy prison sentence.
Authorities say a forensic team has collected evidence and had also sent the body for a postmortem examination.
SOURCE: Chiang Rai Times
Keep in contact with The Thaiger by following our
Facebook page
.
One of the robbers in Chiang Rai arrested – VIDEO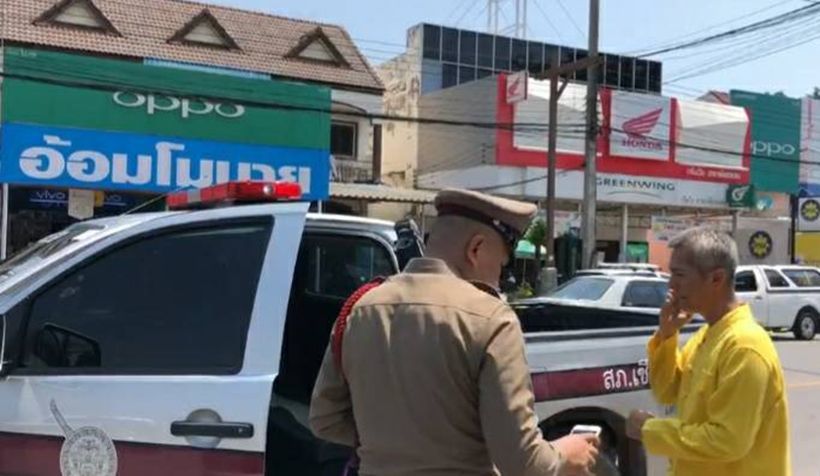 UPDATE: Police have arrested a suspect from Monday's robbery that took place in Chiang Saen district in Chiang Rai, when a pair of robbers stole 1.05 million baht outside a Krungthai Bank. 2 men on a motorbike managed to escape and a manhunt was ordered. Read more HERE.
When officials arrived at the crime scene they found 46 year old Watcharin, the driver, who was waiting in his vehicle in front of the bank. Watcharin told authorities that he went to the branch to withdraw cash to be used in an agricultural cooperative. He withdrew 1.05 million baht and put the cash in a purse.
While in his car and about to leave, one of the robbers knocked on his window. Thinking it was someone he knew, Watcharin opened the door, at which point the man threatened him with a gun before fleeing on a the back of a motorbike.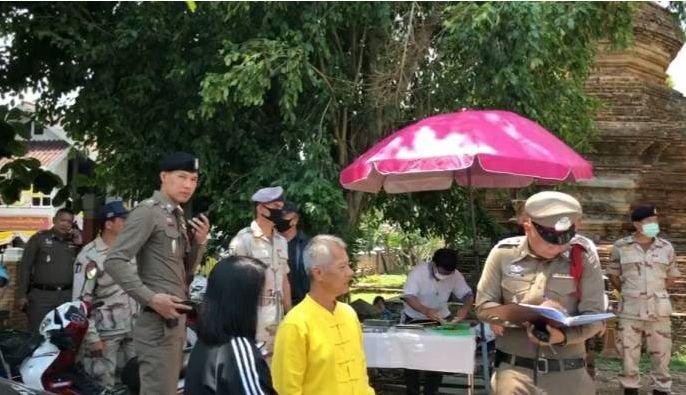 Security camera footage and witnesses revealed that there were 2 robbers, both wearing a full-face helmets. After grabbing the cash, the robbers headed south.
Police have arrested a suspect identified as "Sitthichok" after tracking down the gun used in the crime. He initially denied all charges and claimed no connection to the robbery but police say he eventually confessed. Sitthichok told officers he once worked in the cooperative, which is how he knew when Watcharin would go to the bank.
Sitthichok claims to have only 200,000 baht left after spending 800,000 baht in one day. Police are still seeking the other suspect.
SOURCE: Thai Residents
Keep in contact with The Thaiger by following our
Facebook page
.
Robbers stole 1.05 million baht in cash from a Chiang Rai bank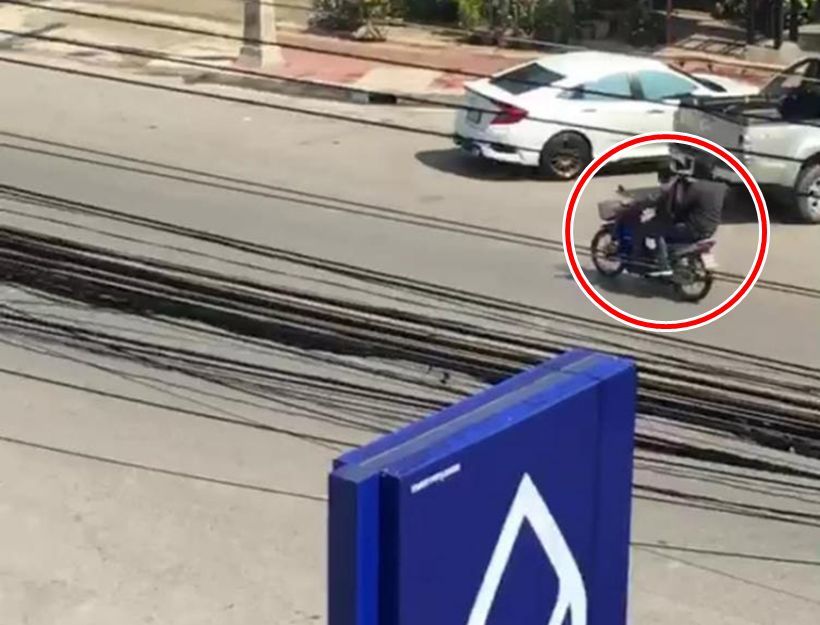 Today at 10am Police in Chiang Saen district Chiang Rai (which borders Myanmar and Laos on the so-called Golden Triangle), were notified that a pair of robbers had stolen 1.05 million baht from the local Krungthai Bank. Police authorities are currently chasing down the 2 suspects who pulled off the daring daylight robbery on the bank.
Both suspects were dressed in black and were wearing motorbike helmets. The offenders managed to grab 1.05 million baht in cash before fleeing the scene on a blue Honda Wave motorcycle.
The employee that was targeted by the robbers told police and the bank manager that she had cashed the 1.05 million baht and put it in a bag for delivery to the agricultural cooperative of Chiang Saen. As the money was being loaded into the delivery vehicle, the thieves threatened the driver with firearms to hand over the bag of cash.
Chief of Chiang Saen's police station has launched a manhunt for the 2 men.
SOURCE: Nation Thailand
Keep in contact with The Thaiger by following our
Facebook page
.