Jailed Thai activists, protest leaders, pro-democracy doctor, released on bail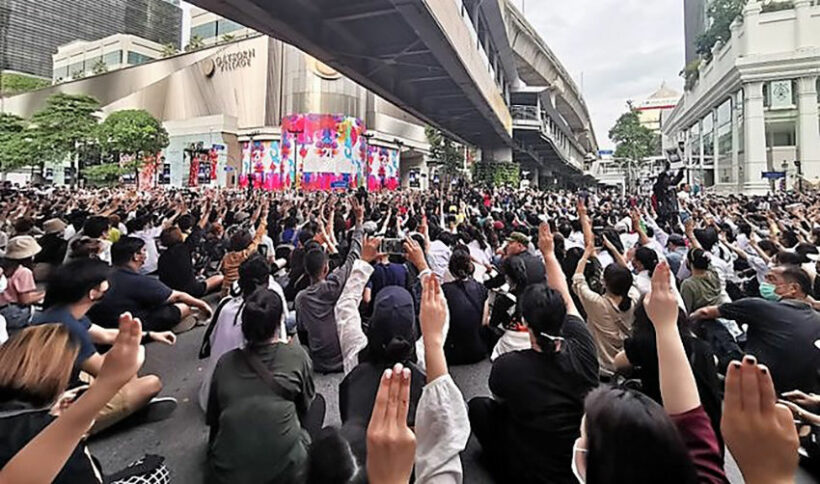 Thailand's Appeal Court has granted bail to a number of anti-government protesters and protest leaders, on condition there is no repeat of the offences they're accused of. They must also report to the court every 2 weeks. Those released include Chaiamorn Kaewwiboonpan, the singer-songwriter known as "Ammy", as well as Panusaya Sithijirawattanakul, spokesperson for the Student Union of Thailand, Natchanon Pirote, a protester arrested alongside Panusaya, and Parit Chiwarak, aka, "Penguin".
Yesterday's three "pop up" protests were held outside of central Bangkok and again surprised police. The protest gatherings all attracted up to 2,000 people each and were held, and then dispersed, peacefully, without police intervention.
The 3 protest leaders, Parit, Panusaya, and Natchanon, were detained for their role in political rallies held at Thammasat University's Rangsit Campus between July 27 and August 10. They have been charged with sedition, violating the Covid-19 emergency decree by holding an illegal gathering, using an amplifier without authority to do so, and breaking the Computer Crimes Act. The other protesters granted temporary release were arrested the day after they attended an anti-government rally at Bangkok's Democracy Monument on October 13. They are being charged with several offences, including violating the emergency decree and breaching traffic regulations.
Also granted temporary release is pro-democracy medic, Tossaporn Serirak, formerly of the Pheu Thai Party. He was arrested on Friday for helping injured protesters in Bangkok. Yesterday, he was granted bail by a Bangkok court, after he too was charged with violating the emergency decree. His release is dependent on him not repeating the offence and reporting to the court when summonsed to do so.
Tossaporn has allegedly been showing up at rallies to provide first-aid treatment when required, and says he will continue to fight for democracy. Nation Thailand reports that on Friday, he was seen berating authorities for their treatment of unarmed protesters, while offering to treat those affected by irritants from water cannons at the Police General Hospital.
SOURCE: Nation Thailand
Keep in contact with The Thaiger by following our
Facebook page
.
Never miss out on future posts by
following The Thaiger
.
K-Pop fan-funded billboards move from BTS and MRT stations to tuks tuks to support protesters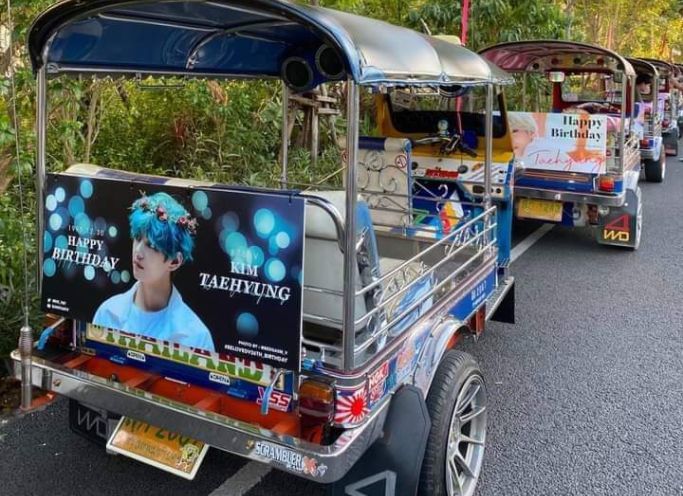 K-Pop fan-funded "happy birthday" billboards are moving from mass transit stations in Bangkok to tuk tuks after the BTS Skytrain and MRT Bangkok Metro temporarily shut down services during pro-democracy protests last month.
The world's K-Pop fans are weaponising their huge numbers and online 'power' by supporting Thailand's pro-democracy movement. In 3 days last month, Thai and overseas K-pop fans raised more than 3 million baht to support the growing student-led movement calling on government and monarchy reform. A lot more has been raised since then.
A Thailand fan page for the South Korean K-Pop band BTS (not to be confused with Bangkok's BTS Skytrain) urged fans to stop paying for the "happy birthday" billboards displayed in BTS and MRT stations. The fan-funded signs celebrate the birthdays of the 7 members of the band.
The band members also issued a statement asking their fans (known as ARMY) to stop paying for signs in the BTS and MRT stations because the mass transit systems "inconvenienced protesters and normal citizens from getting home and putting them in danger."
The "happy birthday" signs have been seen on tuk tuks throughout Bangkok while some have posted photos of empty advertising space in the transit stations.
🐹𝑯𝒂𝒑𝒑𝒚 𝒃𝒊𝒓𝒕𝒉𝒅𝒂𝒚 𝐉𝐈𝐍 & 𝐕🐯
พร้อมแล้วสำหรับวันเกิดพี่น้องตะกูลคิม ลิมิเตดสุดๆ 15 คันเท่านั้น ใครเจอป้าย ถ่ายรูปมาอวดกันที่แท็กนี้นะคะ 🌕#OursmilebeginwithJIN
🧸#BelovedV26th_Birthday#Happyvday#Happyjinday Special thanks for beautiful photos @Bedgasm_v 💜 pic.twitter.com/cVenc2SN9W

— 🌻⁹⁵ᶻ𝒊𝒔 𝑳☻𝒗𝒆 ᴮᴱ⁺𝘭𝘪𝘧𝘦 𝘨𝘰𝘦𝘴 𝘰𝘯 (@nuna_vmin) November 30, 2020
Keep in contact with The Thaiger by following our
Facebook page
.
Never miss out on future posts by
following The Thaiger
.
Court to deliver verdict on PM's military residence this afternoon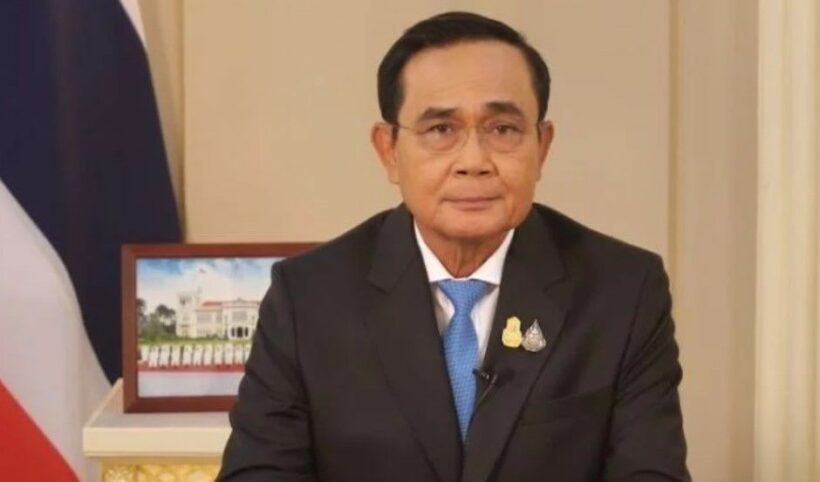 Security is expected to be extremely tight at Bangkok's Constitutional Court today, as the ruling in the matter of the PM's residence is delivered. Prayut Chan-o-cha is accused of violating army rules by occupying a military residence rent-free, despite having retired from the army in 2014. Critics say his tenancy represents a conflict of interest. Should the court agree with them, it will spell the end of his premiership, something pro-democracy protesters have been calling for since July.
Thai PBS World reports that the court has issued a statement to confirm that only approved parties will be allowed in the courtroom, including the PM, the complainant, and relevant lawyers and officials. The case was brought earlier this year, following a request from the leader of the Pheu Thai opposition party, Sompong Amornwiwat. The court has confirmed the verdict will be broadcast on its You Tube channel from around 3pm, meaning the public can watch it live.
Bangkok authorities are apprehensive about potential unrest should some parties disagree with the court's findings. Piya Tavichai from the Metropolitan Police Bureau has confirmed that hundreds of police officers will be on duty, in and around the court buildings, with the front entrance already sealed off. A planned rally by the anti-government protest group, Ratsadon, has now been switched to the Lad Phrao Intersection, in the Chatuchak district of the capital.
We'll all know the decision around 3pm this afternoon.
SOURCE: Thai PBS World
Keep in contact with The Thaiger by following our
Facebook page
.
Never miss out on future posts by
following The Thaiger
.
Protesters switch today's rally venue, will now take place at Lad Phrao intersection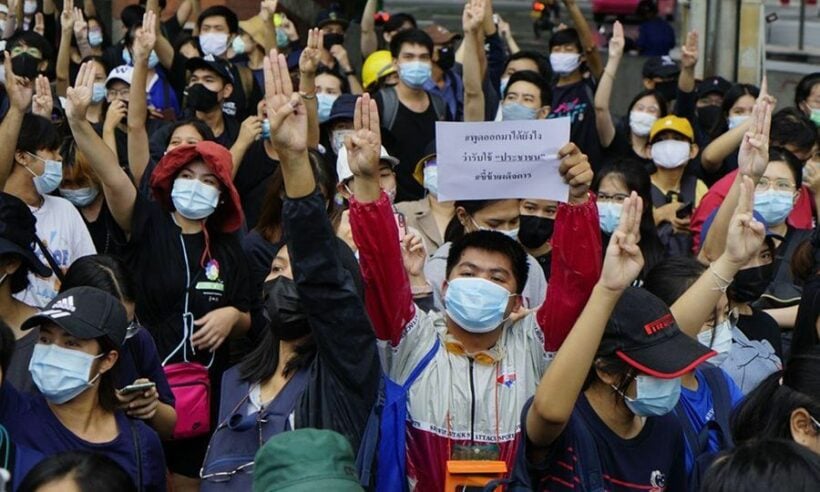 A planned protest outside the Constitutional Court in Bangkok this afternoon will now take place at the Lad Phrao Intersection, in the Chatuchak district. The Ratsadon (People's Party) group have announced the change on the Facebook page of fellow activists, the United Front of Thammasat and Demonstration. The rally is expected to kick off at 4pm.
It was originally due to take place at the Constitutional Court, to coincide with the court delivering its verdict on PM Prayut Chan-o-cha's place of residence. The PM has come under fire from opposition quarters for occupying a military residence, despite having retired from the army in 2014. Critics say this is a violation of army rules, while the army argues that the arrangement is for security reasons.
The PM and deputy PM Prawit Wongsuwan were both excused from an order issued by former army chief Apirat Kongsompong earlier this year, that gave all retired military personnel until the end of February to vacate state-owned residences.
Should the court's verdict go against the PM this afternoon, it will mean the end of his premiership and his current cabinet. Anti-government protesters who have been campaigning for his resignation since July are calling on activists to assemble at the Lad Phrao intersection this afternoon for what they hope will be a significant event.
"If Prayut is found guilty in this case, he could be forced to step down as the court has deemed his action unconstitutional, rendering him unfit to be prime minister. Please come out at Ha Yaek Lad Phrao from 4pm to witness this historical moment together."
But the Constitutional Court has a demonstrated history of siding heavily with the incumbent government and the current Thai PM. So a ruling against the PM in this case would be highly unexpected and against the grain of their past decisions.
SOURCE: Nation Thailand
Keep in contact with The Thaiger by following our
Facebook page
.
Never miss out on future posts by
following The Thaiger
.