'Thailand' through the eyes of non-Thai filmmakers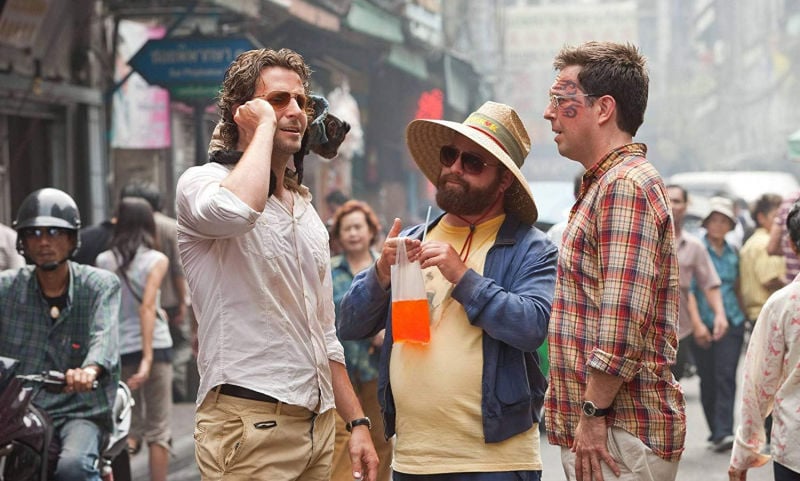 In addition its current "Drug In Film" project, the Thai Film Archive is also holding a program of historical and contemporary films about Thailand as seen through the eyes of non-Thai filmmakers.
The series, dubbed "Exotic Thailand", will run through July and August, and features 15 films made in Thailand by international directors, including historical works like "Chang: A Drama of the Wilderness" (1927), "A Handful of Rice" (1940) and "Yutthana-Siriporn" (1963), as well as "Butterfly Man" (2002), "Soi Cowboy" (2009), "Only God Forgives" (2013), "The Forest" (2017) and "Pop-Aye" (2017).
Over the past 100 years, the image of Siam – later Thailand – has been captured, presented and represented in countless films made by international filmmakers who arrived with their cameras and preconceptions. How did they see Thailand? What were the representative images of our "exotic" Kingdom (elephants, monks, beautiful women)? And how is reality reflected, invented or distorted through those eyes?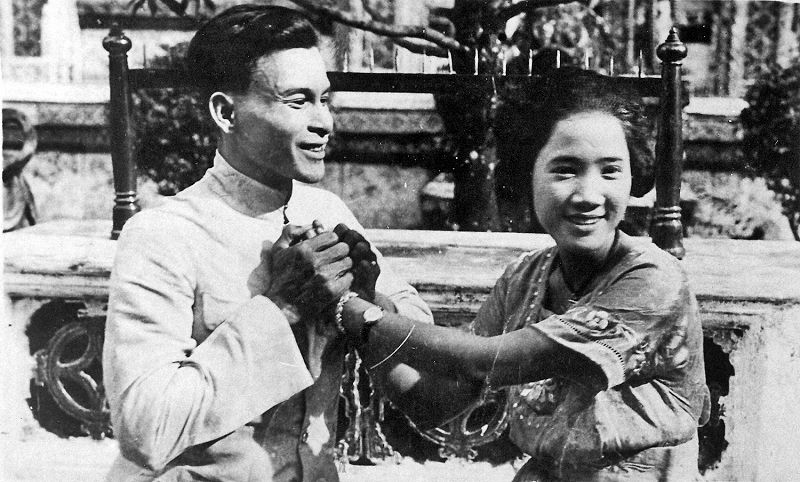 "Nangsao Suwan" ("Suvarna of Siam")
Thailand has been a popular location for decades and the destination of coice for "Chang: A Drama of the Wilderness" (1927) and "The Man with the Golden Gun" (1974). One of the first films shot in Siam was "Nangsao Suwan" ("Suvarna of Siam") in 1922, by American filmmaker Henry MacRae and featured a Thai cast. The film has since been lost and all that remains are a few stills.
In 1927, Merian C Cooper came here to make "Chang: A Drama of the Wilderness", a proto-disaster film featuring a rampaging herd of wild elephants wreaking havoc on rural villages (Cooper would return to the US and later made the original "King Kong" in 1933). It's interesting to note that elephants, among other symbols, would continue to be used as a representative of Thailand in almost every film made by foreigners.
The Swedish film "A Handful of Rice" (1940) presented our agricultural society and rural existence through a docudrama narrative. Meanwhile, "Yutthana Siriporn" (1963) is a German film that presents the urban landscape of Bangkok in the 1960s and a Buddhist rite.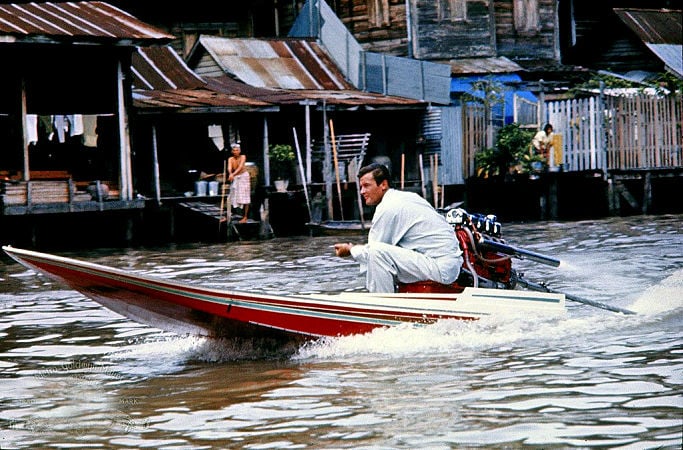 "The Man with the Golden Gun" – James Bond heads to Phuket and Phang Nga Bay – 1974
In later decades, the image of Thailand seen through the foreign lens is a rich mix of honest perspective and romantic Orientalism, accented by the arrival of GIs during the Vietnam War with key images including elephants, monks, Buddhism, postcard-perfect beaches, Siamese smiles, bars, ghosts, women of the night and seedy neighbourhoods. James Bond had his adventure here in "The Man with the Golden Gun", which made Khao Tapu in Phang Nga Bay (James Bond Island) an ultimate icon of cinematic Thailand.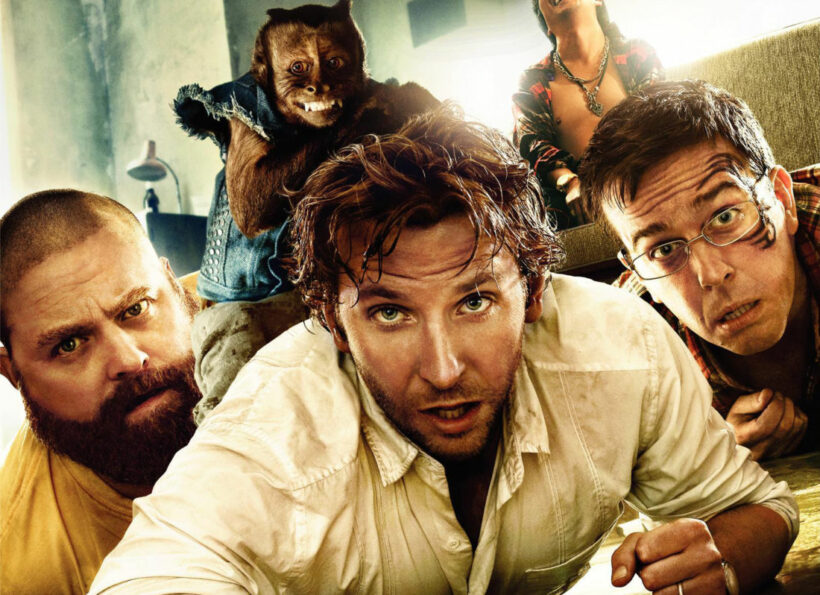 "Hangover II "
"The Elephant King" (2006) is a sober portrait of two brothers in Chiang Mai, while "The Hangover Part II" (2011) is a less sober, wildly exaggerated exoticisation of the Kingdom.
Arthouse film "Soi Cowboy" (2009) puts a spin on the relationship between a Thai woman and a European man. Some of these films show Thailand in a way that no Thai films are interested in showing, and while some may present an exoticised view, others offer a clear-eyed gaze at what this country and its people really look like.
The exotic means both serenity and danger, and there are several films that tackle both extremes, such as the Singaporean-directed "Pop-Aye" (2017), which tells the story of a Thai man on a mission to bring an elephant back to its hometown; "Only God Forgives" (2013), starring Ryan Gosling and Vitthaya Pansringam in a blood-soaked gangster thriller (no real elephants in the film, but the lead Thai character is named Chang or Elephant); and "Lost in Thailand" (2014), a Chinese road movie that launched a craze of tourism to the North of Thailand.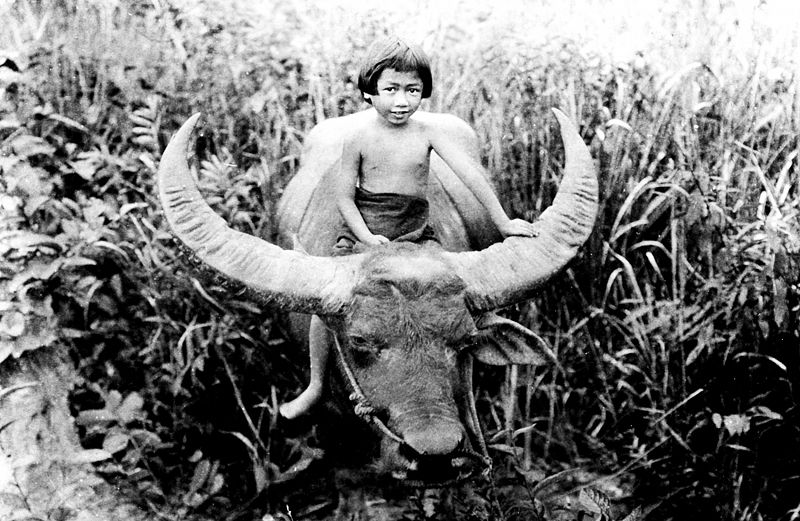 "Chang: A Drama of the Wilderness" (1927)
The "Exotic Thailand" program also features a number of films produced by Tom Waller, a Thai director/producer of Irish descent who offers a unique viewpoint on the Thai narrative. For instance his "Mindfulness and Murder" (2011), a film about a monk who investigates a murder in a temple; "Butterfly Man" (2002), about a British tourist and a Thai masseuse; and "Ghost of Nak" (2005), a Mae Nak legend directed by an English director.
On August 17, a special talk session with Tom Waller and Wikanda Phromkhunthong, a film lecturer at Mahidol University, will discuss the "exotic" quality of Thailand from past to present, and how Thailand has been represented on the cinema screen over the past 100 years.
Program
July 4, 5.30pm: Lost in Thailand (China, 2012)
July 6, 1pm: A Handful of Rice (Sweden, 1940)
July 16, 1pm: Yutthana-Siriporn (Germany, 1963)
Aug 1, Ghost of Nak (Thailand, Directed by Mike Duffield, 2005)
Aug 3, 1pm: Chang: A Drama of the Wilderness (USA, 1927)
Aug 3, 3pm: The Forest (Thailand, directed by Paul Spurrier, 2016)
Aug 7, 5.30pm: Bangkok Dangerous (Thailand, directed by Oxide and Danny Pang, 1999)
Aug 17, 1pm: Soi Cowboy (Thailand, directed by Thomas Clay, 2009)
Followed by a panel discussion with Tom Waller (producer) and Wikanda Phromkhunthong (scholar)
Aug 24, 1pm: Pop-Aye (Singapore, Thailand, directed by Kirsten Tan, 2017)
Aug 24, 3pm: The Elephant King (Thailand, directed by Seth Grossman, 2006)
Aug 25, 1pm: The Hangover Part II (USA, 2011)
Aug 25, 3pm: The Man with the Golden Gun (UK, 1974)
Aug 29, 5.30pm: Butterfly Man (Thailand, Directed by Kaprice Kea, 2002)
SOURCE: The Nation
Check out the list of some other films made by foreigners in Thailand HERE.
15 year old Thai student dies following attack in SOTUS hazing tradition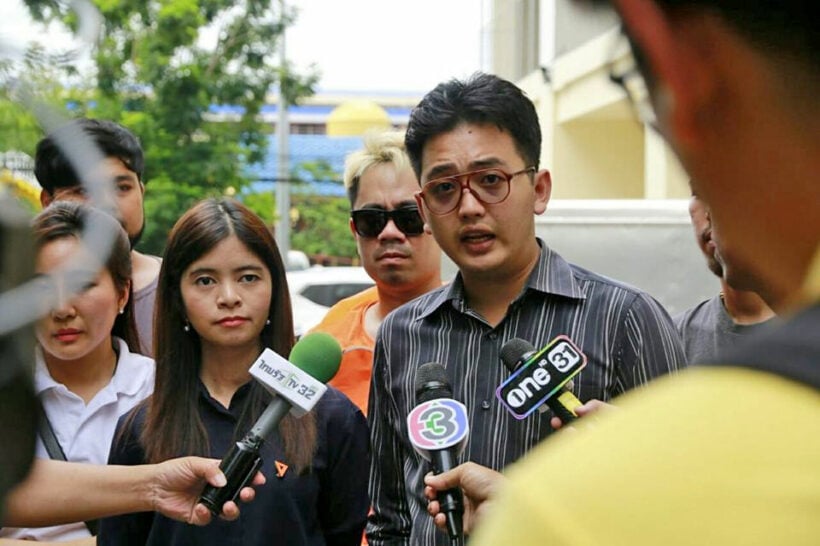 PHOTO: Anti-hazing activist Panuwat Songsawatchai/Facebook
Khaosod English is reporting that a high-school student, who was in a coma following ritual hazing at a Nakhon Pathom school, has died today.
Pisit Kumniw, a 15 year old student at the Phra Pahtom Wittayalai School, in Nakhon Pathom north-east of Bangkok, allegedly died from injuries sustained from hazing by senior students in a class three years higher than Pisit.
An anti-hazing activist Panuwat Songsawatchai (above) reports that on June 28 Pisit was assaulted in a hazing tradition called 'SOTUS', and was to receive a special bracelet after getting kicked three times.
SOTUS stands for Seniority Order Tradition Unity Spirit. SOTUS hazing often involves mental and physical abuse that occasionally results in critical injuries and fatalities in the past. 'SOTUS: The Series' has also been made into a TV show produced by GMM TV in Bangkok.
One of his three attackers was charged over the incident on July 10. Panuwat speculates that the death may be another case of the well-connected people "getting off the hook".
"Two of the alleged attackers are sons of policemen and have not been charged at all."
"Police only interviewed around 10 witnesses," Panuwat told Khaosod English.
In July 2018, three  senior classmen were charged with grievous bodily harm for kicking a Bangkok university freshman until his spleen burst. In 2014 a 16 year old student died from hazing activities that involved being kicked at the beach.
SOURCE: KhaosodEnglish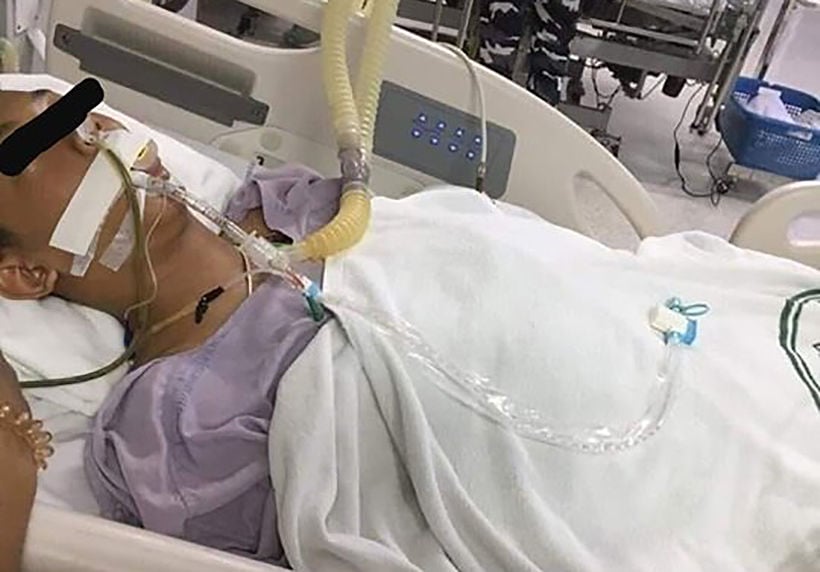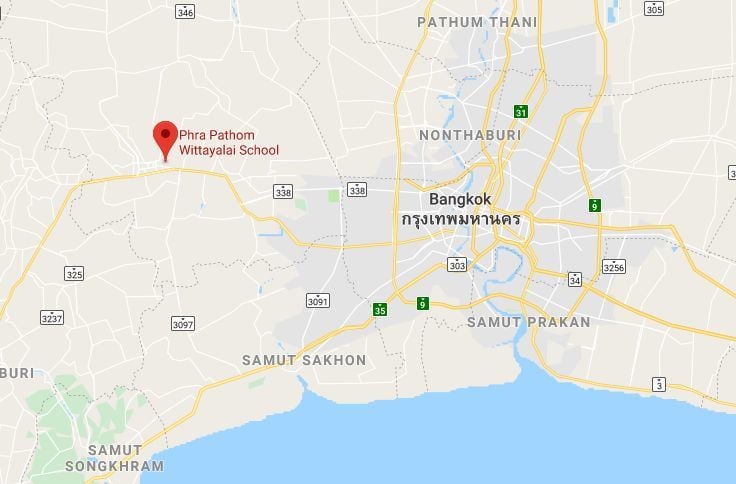 Bangkok drug gang nabbed for selling Pattaya tourists illicit drugs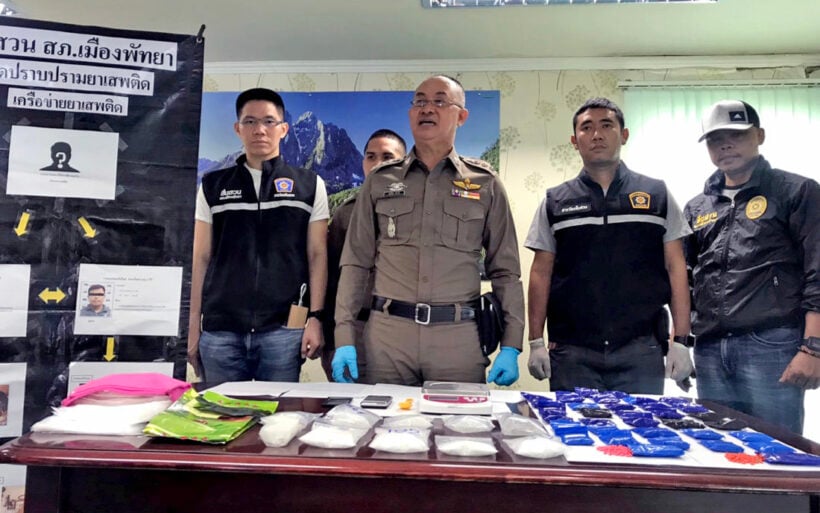 PHOTO: 77kaoded
Three men have been arrested in Pattaya and 833 grams of crystal methamphetamine (ice) and 6,700 methamphetamine pills seized. Police also seized a car and two motorcycles.
Three Thai men – 23, 29 and 35 year old – were arrested and charged with possession of Category One drugs with intent to sell. Daily News reports that the three man gang was based in Bangkok but sold to tourists in Pattaya.
Pattaya police set up a sting on Viphavadee – Rangsit road nabbing one of the three with a quantity of 'ice'. This arrest led to the Indy Market in Suksawat Road where another arrest was made of a man with a quantity of 'ice'. The arrests finished in a nearby room where the third man was arrested with the remaining methamphetamine pills.
One of the three, 25 year old 'Golf', had prior convictions over drug dealing in 2006 and 2012.
SOURCE: 77kaoded | Daily News | ThaiVisa
BMW speeds away as policeman tries to hang on at Bangkok toll booth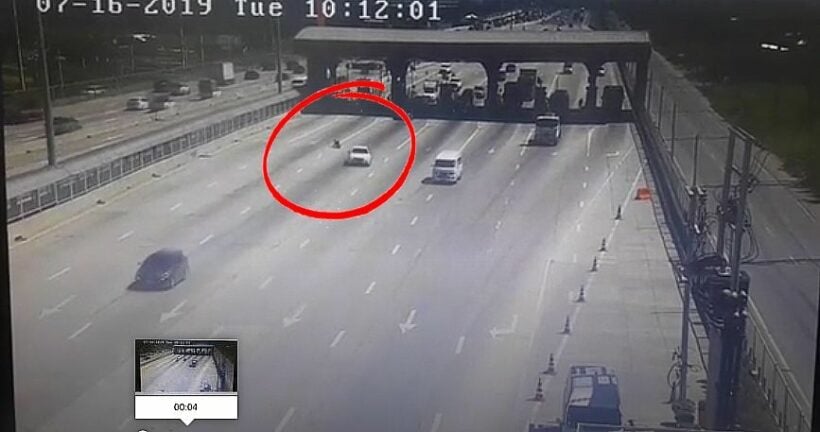 SCREENSHOTS: Sanook
A policeman has ended up in hospital after being dragged along by a white BMW after trying to stop the car. CCTV footage from the Thanyaburi Toll booth on a Bangkok ring road shows the BMW driving away from the booth, with the policeman clinging on to the roof. The car veered to the left suddenly to 'shake off' the policeman who was trying to hang on as the BMW accelerated.
Pol Lt Jitkasem Jantharak, the man dragged along about 15 metres in the incident, suffered a broken left leg and broken right arm and was taken to the Nopparat Ratchathanee Hospital, according to Sanook.
His wife Ainada says they were returning to Bangkok from Pak Chong but there had been some interactions on the road between her husband's car and the BMW.
She told Sanook that the other driver had failed to stop despite her husband tooting his horn trying to get the driver to pull over. At the toll booth the policeman knocked on the door of the BMW trying to speak to the driver. But the BMW driver continued on, dragging him about 15 metres.
The BMW driver has not contacted police at this stage. Lam Lukka police are investigating in incident and will be able to identify the BMW's number plate from cameras at the toll booth.
SOURCE: Sanook