'Thailand' through the eyes of non-Thai filmmakers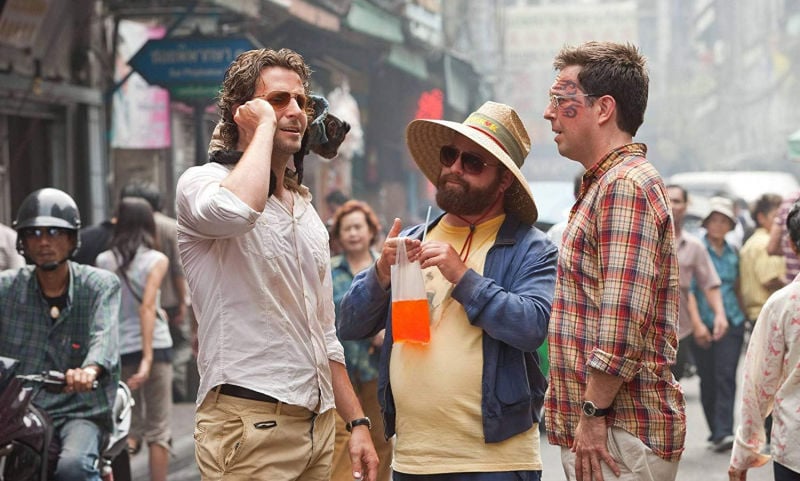 In addition its current "Drug In Film" project, the Thai Film Archive is also holding a program of historical and contemporary films about Thailand as seen through the eyes of non-Thai filmmakers.
The series, dubbed "Exotic Thailand", will run through July and August, and features 15 films made in Thailand by international directors, including historical works like "Chang: A Drama of the Wilderness" (1927), "A Handful of Rice" (1940) and "Yutthana-Siriporn" (1963), as well as "Butterfly Man" (2002), "Soi Cowboy" (2009), "Only God Forgives" (2013), "The Forest" (2017) and "Pop-Aye" (2017).
Over the past 100 years, the image of Siam – later Thailand – has been captured, presented and represented in countless films made by international filmmakers who arrived with their cameras and preconceptions. How did they see Thailand? What were the representative images of our "exotic" Kingdom (elephants, monks, beautiful women)? And how is reality reflected, invented or distorted through those eyes?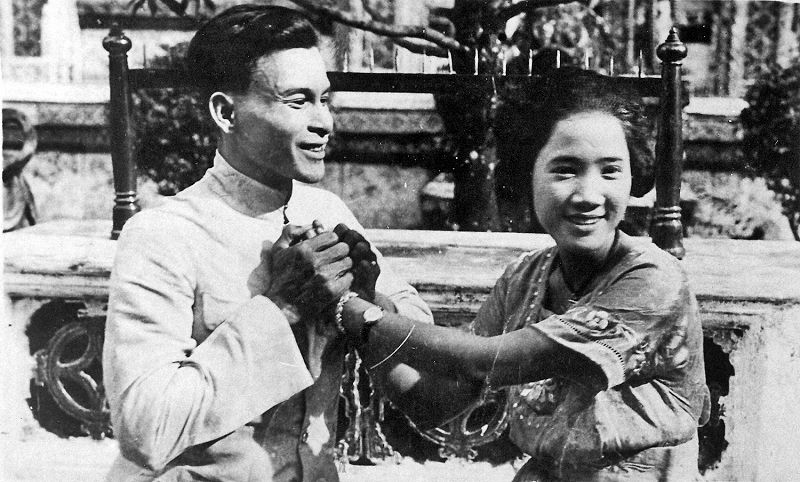 "Nangsao Suwan" ("Suvarna of Siam")
Thailand has been a popular location for decades and the destination of coice for "Chang: A Drama of the Wilderness" (1927) and "The Man with the Golden Gun" (1974). One of the first films shot in Siam was "Nangsao Suwan" ("Suvarna of Siam") in 1922, by American filmmaker Henry MacRae and featured a Thai cast. The film has since been lost and all that remains are a few stills.
In 1927, Merian C Cooper came here to make "Chang: A Drama of the Wilderness", a proto-disaster film featuring a rampaging herd of wild elephants wreaking havoc on rural villages (Cooper would return to the US and later made the original "King Kong" in 1933). It's interesting to note that elephants, among other symbols, would continue to be used as a representative of Thailand in almost every film made by foreigners.
The Swedish film "A Handful of Rice" (1940) presented our agricultural society and rural existence through a docudrama narrative. Meanwhile, "Yutthana Siriporn" (1963) is a German film that presents the urban landscape of Bangkok in the 1960s and a Buddhist rite.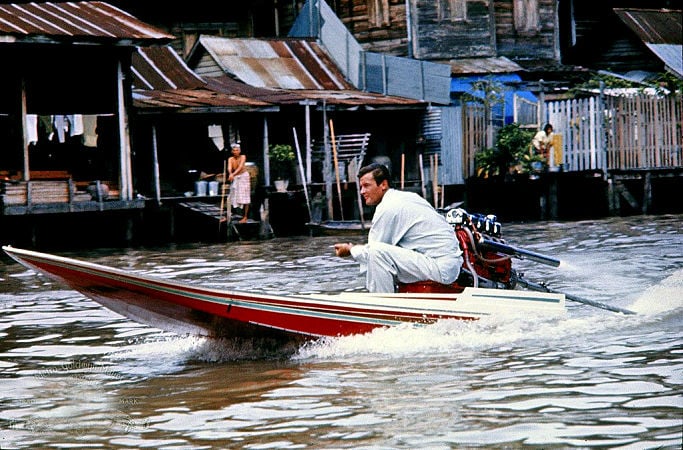 "The Man with the Golden Gun" – James Bond heads to Phuket and Phang Nga Bay – 1974
In later decades, the image of Thailand seen through the foreign lens is a rich mix of honest perspective and romantic Orientalism, accented by the arrival of GIs during the Vietnam War with key images including elephants, monks, Buddhism, postcard-perfect beaches, Siamese smiles, bars, ghosts, women of the night and seedy neighbourhoods. James Bond had his adventure here in "The Man with the Golden Gun", which made Khao Tapu in Phang Nga Bay (James Bond Island) an ultimate icon of cinematic Thailand.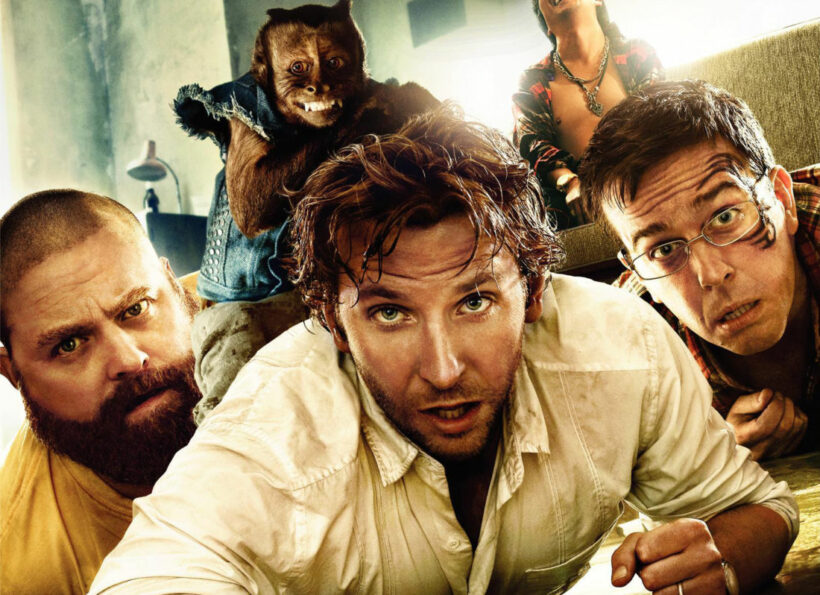 "Hangover II "
"The Elephant King" (2006) is a sober portrait of two brothers in Chiang Mai, while "The Hangover Part II" (2011) is a less sober, wildly exaggerated exoticisation of the Kingdom.
Arthouse film "Soi Cowboy" (2009) puts a spin on the relationship between a Thai woman and a European man. Some of these films show Thailand in a way that no Thai films are interested in showing, and while some may present an exoticised view, others offer a clear-eyed gaze at what this country and its people really look like.
The exotic means both serenity and danger, and there are several films that tackle both extremes, such as the Singaporean-directed "Pop-Aye" (2017), which tells the story of a Thai man on a mission to bring an elephant back to its hometown; "Only God Forgives" (2013), starring Ryan Gosling and Vitthaya Pansringam in a blood-soaked gangster thriller (no real elephants in the film, but the lead Thai character is named Chang or Elephant); and "Lost in Thailand" (2014), a Chinese road movie that launched a craze of tourism to the North of Thailand.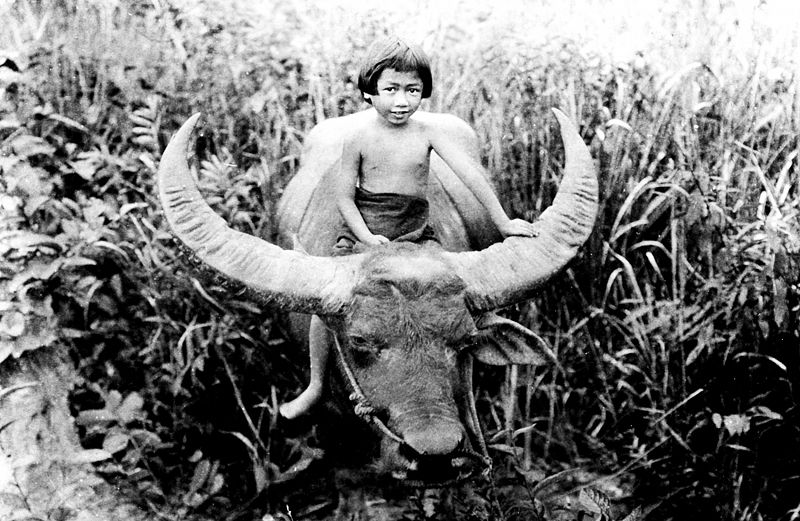 "Chang: A Drama of the Wilderness" (1927)
The "Exotic Thailand" program also features a number of films produced by Tom Waller, a Thai director/producer of Irish descent who offers a unique viewpoint on the Thai narrative. For instance his "Mindfulness and Murder" (2011), a film about a monk who investigates a murder in a temple; "Butterfly Man" (2002), about a British tourist and a Thai masseuse; and "Ghost of Nak" (2005), a Mae Nak legend directed by an English director.
On August 17, a special talk session with Tom Waller and Wikanda Phromkhunthong, a film lecturer at Mahidol University, will discuss the "exotic" quality of Thailand from past to present, and how Thailand has been represented on the cinema screen over the past 100 years.
Program
July 4, 5.30pm: Lost in Thailand (China, 2012)
July 6, 1pm: A Handful of Rice (Sweden, 1940)
July 16, 1pm: Yutthana-Siriporn (Germany, 1963)
Aug 1, Ghost of Nak (Thailand, Directed by Mike Duffield, 2005)
Aug 3, 1pm: Chang: A Drama of the Wilderness (USA, 1927)
Aug 3, 3pm: The Forest (Thailand, directed by Paul Spurrier, 2016)
Aug 7, 5.30pm: Bangkok Dangerous (Thailand, directed by Oxide and Danny Pang, 1999)
Aug 17, 1pm: Soi Cowboy (Thailand, directed by Thomas Clay, 2009)
Followed by a panel discussion with Tom Waller (producer) and Wikanda Phromkhunthong (scholar)
Aug 24, 1pm: Pop-Aye (Singapore, Thailand, directed by Kirsten Tan, 2017)
Aug 24, 3pm: The Elephant King (Thailand, directed by Seth Grossman, 2006)
Aug 25, 1pm: The Hangover Part II (USA, 2011)
Aug 25, 3pm: The Man with the Golden Gun (UK, 1974)
Aug 29, 5.30pm: Butterfly Man (Thailand, Directed by Kaprice Kea, 2002)
SOURCE: The Nation
Check out the list of some other films made by foreigners in Thailand HERE.
Keep in contact with The Thaiger by following our
Facebook page
.
Bangkok and Nonthaburi to get 2 extra holidays during ASEAN summit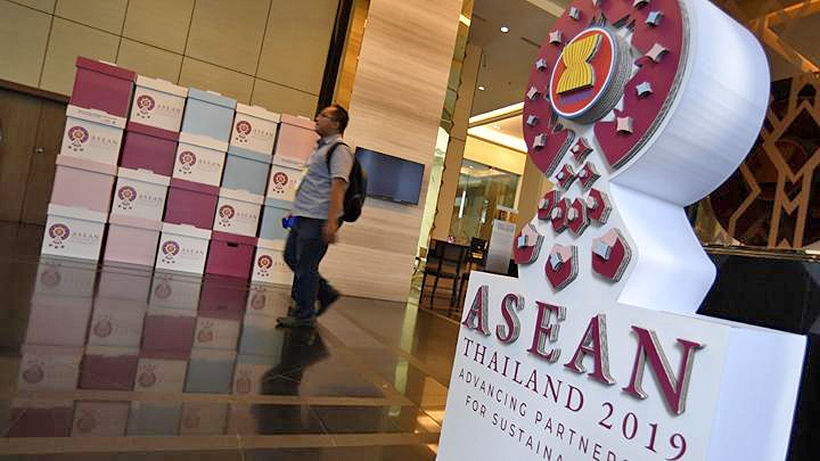 November 4 and 5 have been approved as official holidays for Bangkok and Nonthaburi as a result of the 35th Asean Summit and Related Summits being held at Impact Arena Muang Thong Thani in Bangkok.
Deputy government spokeswoman Traisulee Traisoranakul confirmed yesterday that the measure was being taken in an effort to alleviate traffic problems in both areas during the summit, adding that other state enterprises and the Bank of Thailand could implement the holidays for their subsidiaries at their own discretion and on a case-by-case basis.
"Government agencies in Bangkok and Nonthaburi will stop working on these dates. Meanwhile, state enterprises and the Bank of Thailand will consider announcing November 4 and 5 as holidays for their subsidiaries on case-by-case basis."
"However, government agencies which have a necessity to provide urgent or previously scheduled services to their clients that cannot be postponed may stay open on November 4 and 5, depending on the decision by the heads of these departments."
Some other public or regional holidays coming up…

SOURCE: The Nation
Keep in contact with The Thaiger by following our
Facebook page
.
Colourful European ecstasy tablets targeting Thai youth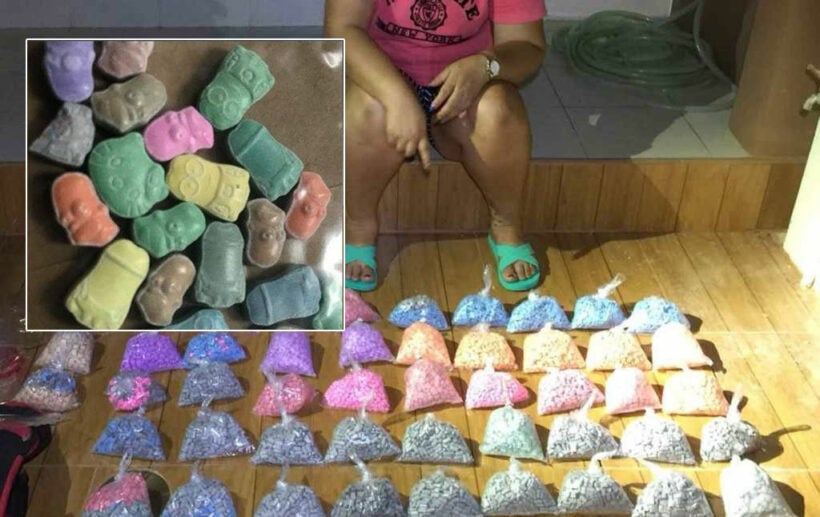 PHOTO:
The Narcotics Control Board are warning about cartoon-character labelled ecstasy pills that are being smuggled from Europe and heading for Thailand and a growing market of younger users. Some of the colourful pills had been cast as characters from Minions movies and The Simpsons.
The Office of the Narcotics Control Board deputy secretary-general Niyom Termsrisook told reporters about the ecstasy pills following the arrest of a woman in Pathum Thani, just north of Bangkok, last week. The woman was arrested with about 28,000 cartoon-character ecstasy pills on October 8. Niyom said they had been tracked back to a European supplier.
"The pills were produced in France and the Netherlands. Drug dealers have also been expanding their markets to south east Asia. The drugs are smuggled through airports in Cambodia and Vietnam."
"The pills are stored in Cambodia before being smuggled through natural border passages to Thailand.
Niyom alleged the smugglers were victims of human traffickers hired by African traffickers.
He said that local sellers of the ecstasy pills are targeting young pub goers as the drugs have a sex-stimulant property.
A source at the ONCB said a quantity of cartoon-character ecstasy pills was earlier seized at Suvarnabhumi airport in the capital. The pills were smuggled from the Netherlands where they were priced at 60 baht per pill.
SOURCE: Chiang Rai Times
Keep in contact with The Thaiger by following our
Facebook page
.
Thai High Speed Railway linking airports now to be signed off on October 25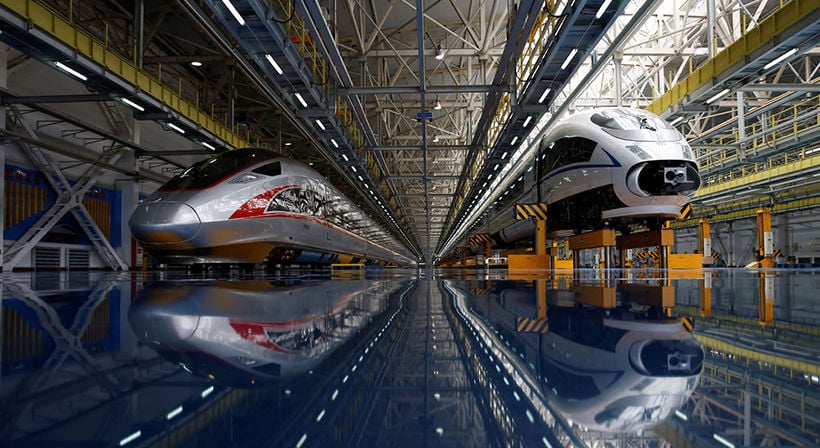 The State Railway of Thailand and the Charoen Pokphand Group-led consortium are putting pen to paper and signing the contract for the high-speed train project on October 25.
The much-discussed high speed railway will link Suvarnabhumi, Don Mueang and U-Tapao international airports. The new SRT board was approved by the Thai cabinet today.
Deputy PM Anutin Charnvirakul says he is confident the contract will now be signed, adding that he has already met with Supachai Chearavanont, CEO of the CP group, and assured him of the government's full cooperation and support.
The Charoen Pokphand-led consortium won the bid to develop the 224-billion baht high-speed train infrastructure as a signature project for the government's flagship Eastern Economic Corridor (EEC) high-tech investment hub. The train service is scheduled to be operational in 2024 (The Thaiger is taking bets now).
Recently, however, the CP-led consortium raised concerns over land expropriation and eviction problems and asked for the government to share the risk on this issue. The Transport Ministry has already rejected the request putting the onus on CP as part of the proposal.
Mr. Anutin explained that, in any large infrastructure project involving expropriation of land, it is usual for the government or state agency not to be able to hand over the land to the contractor all at once. In such cases, the contracted completion date can be moved back.
He said the CP-led consortium should proceed with the high-speed train project without further delay because 70% of the land is ready to be handed over.
Meanwhile, the deputy PM admits that he didn't know why the entire SRT board resigned en masse, delaying the signing of the contract, and denied that he had put pressure on the board to quit. He also denied that Transport Minister Saksayam Chidchob, also of the Bhumjaithai party, objected to the SRT board's mass resignation because the latter wanted the contract to be signed quickly.
SOURCE: Thai PBS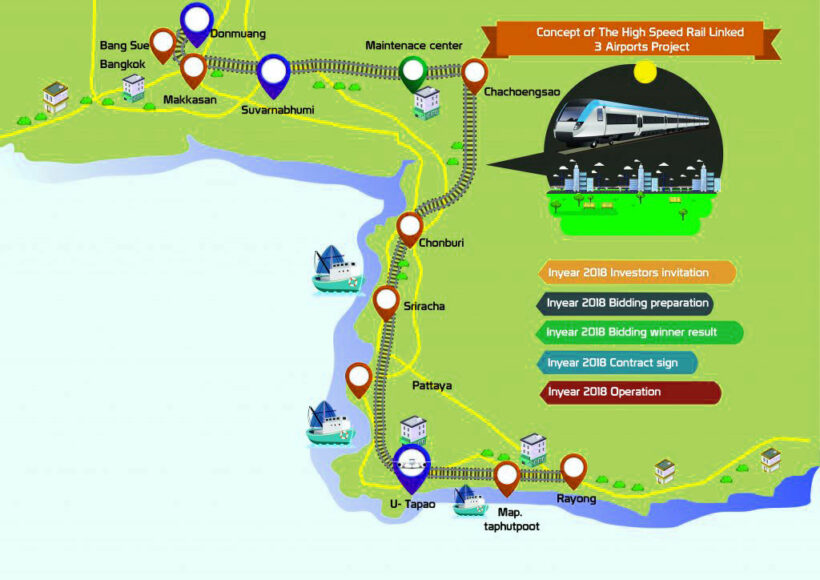 Keep in contact with The Thaiger by following our
Facebook page
.