Top 10 Phuket bakeries (2020)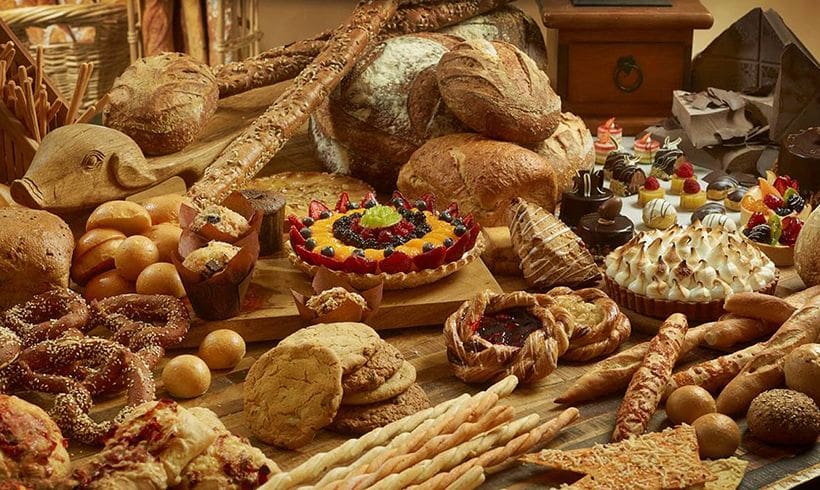 Looking for high-quality bakeries? Living in Phuket we are extremely fortunate to have so many organic vegetables, tropical fruits and coconuts, to name just a few. But there's been a shortage of fresh, quality bakery products and pastries although there have been a few long-term notables.
Now there are lots of new high-quality bakeries opening on the island. In no particular order…
When you think of Lucky 13 you automatically think of their amazing sandwiches and fresh drinks. But the secret to their delicious sandwiches is the love that goes into making their breads.
Lucky
13
Bakery stands for tradition and craftsmanship when it comes to breads and sandwiches. The long-term Lucky 13 ambition is to change the massive yeast-produced bread industry, which short cuts and disregards the fermentation processes that produce flavours and texture, and uses additives, chemicals and artificial sugars instead. The bread industry in Thailand, and much of the world shows little regard for traditional bread-making techniques required to make authentic bread. It's all about volume and speed. To make a true Italian Ciabatta for example, all you need is flour, water, salt, time and attention to temperature. It takes exactly 18 hours to make the Lucky 13 Ciabattas. We use no sugar, no pre-mixes or additives of any kind – it is the truest artisan bread available.
Lucky 13 makes it easy for you to enjoy their
delicious menu
by offering free delivery within the local areas of their 8 convenient locations throughout Phuket and Phi Phi Island.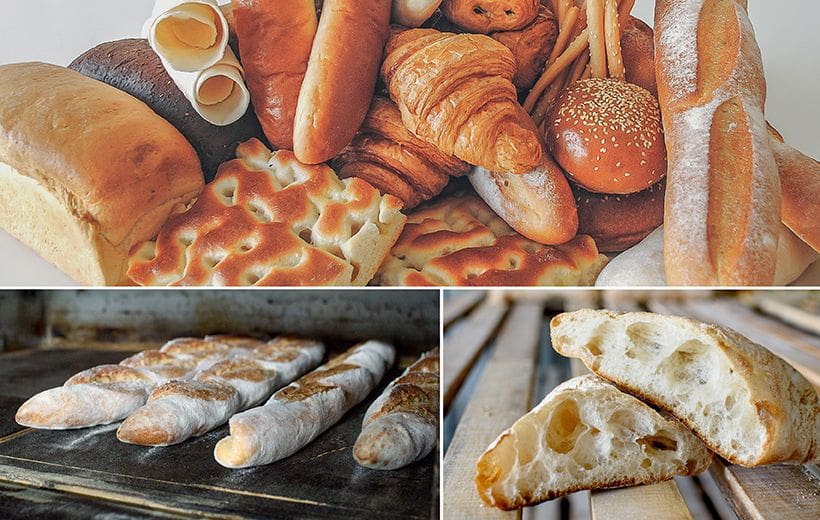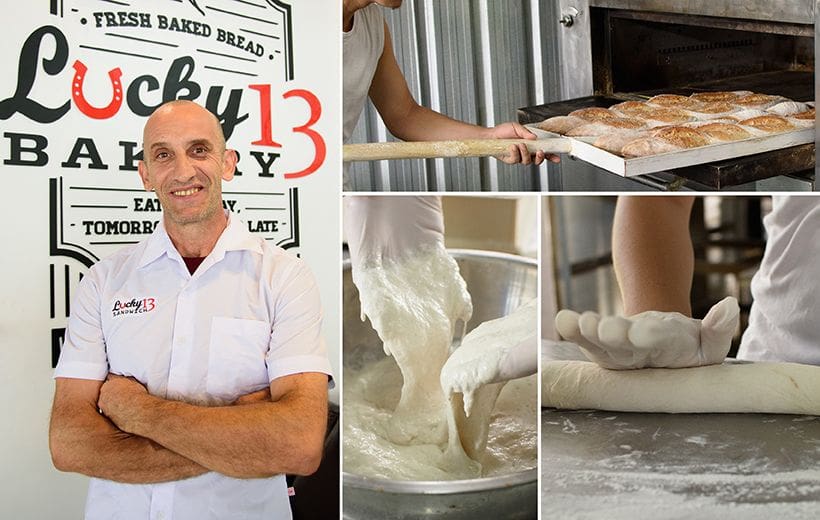 Bake Central Patong, as well as delicate, buttery pastries, offers a delicious range of late breakfast dishes. Try the smashed avocado, smoked salmon, feta cheese and poached eggs on toast, washed down with a strong cup of coffee from the cooler climates of Northern Thailand. For those with a sweet tooth, the home-made pancakes, stuffed with fresh banana, pomegranate, passion fruit and mint are divine.
Savoury sandwiches as well as pasta dishes are prepared to order and may be eaten in or taken away and enjoyed on the beach. Perk up with an afternoon tea for two. Enjoy freshly brewed coffee or a pot of our fine tea, with a superb selection of French macarons, sandwiches and exquisite cakes.
Bake is also found in Cherngtalay, so you're never too far away from some sweet stuff and a great cup of tea or coffee. Open daily 10am until 11pm. Telephone: 09 3576 8997.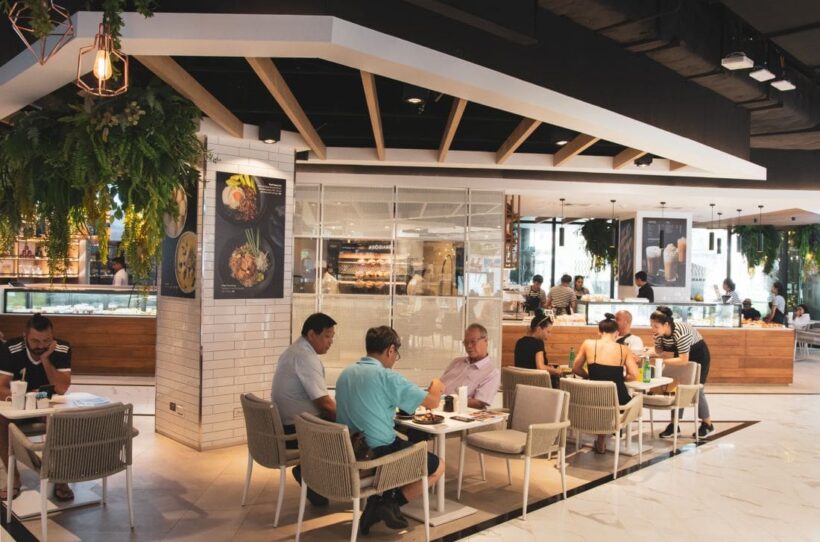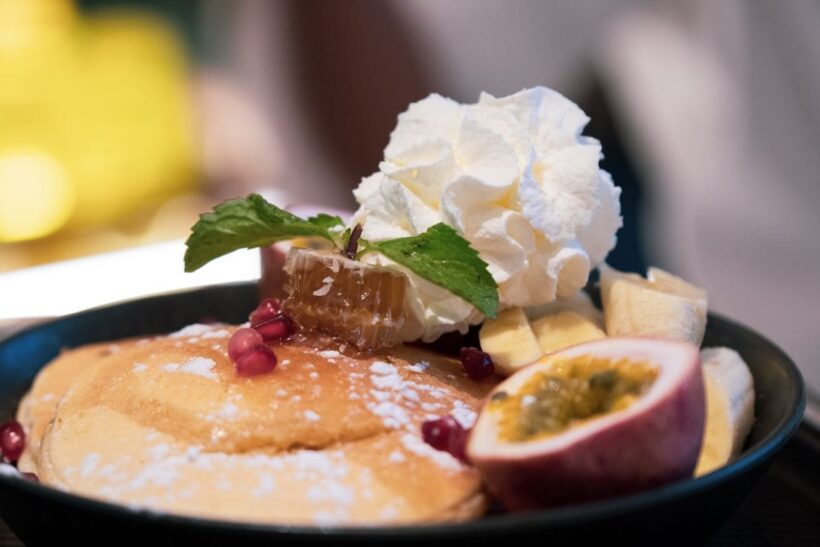 Napoleon Bakery's head baker Rolf Kurth and manager /owner Jonathan started this neighbourhood bakery in Phuket together after both deciding it was time to move out of the busy big city of Bangkok. Since it's opening in mid-2017 Napoleon Bakery has served over 44,000 clients. They are a traditional bakery. Baking the traditional time trusted method, in small batches. Highest premium quality ingredients. No preservatives. Baking bread, cakes and delicious pastries fresh on premises daily. We plan to open more locations to become the neighbourhood bakery for Phuket Island. As of now we are catering to our small area and appreciate all the clients that come out of their way to enjoy our baked goods, delicious food and Arabica coffee.

4. Zurich Bread Factory and Café, Kathu
Locals drive from all over the island to buy takeaway bread and pastries from Zurich Bread Factory. Open for breakfast, lunch and dinner, the menu features its house-made traditionally European style bread and pastries. You need to try the cranberry hot cross buns, almond croissants and fruit tart (there's definitely fruit in there, along with creamy custard and chocolate 🙂 Located on the very busy Phrabaramee Road in Kathu, opposite the go-karting track. Parking is available behind the bakery.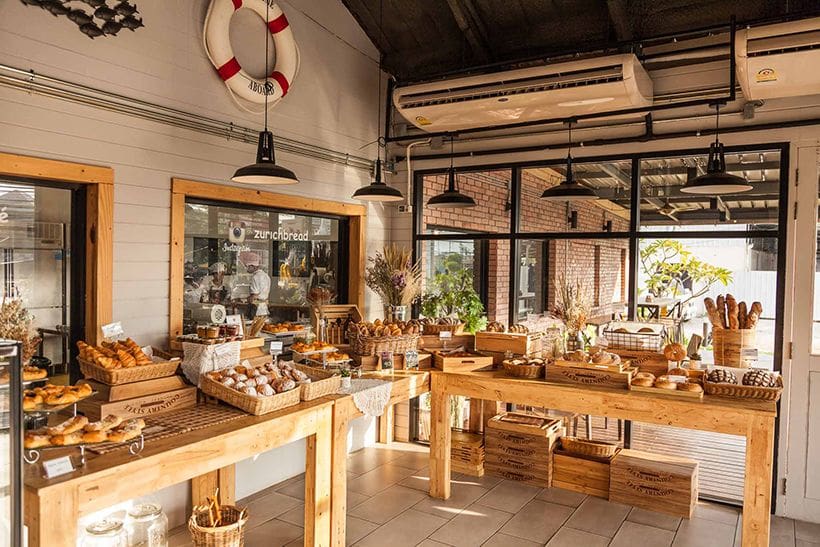 Located five minutes inland from Layan Beach, nestled amongst lush grass and native foliage, Project Artisan is the perfect escape for the entire family. A relative newcomer in location and style, Project Artisan quickly established itself as the place to be on the island for the hip crowd, providing excellent service, artisan food and beverages and regular workshops to educate the young and the young at heart. Project Artisan's locally sourced, and organic-where-possible bread and pastries are available in their aptly named "Grab & Go" and also feature on their evolving menu (gluten-free bread can also be ordered in advance).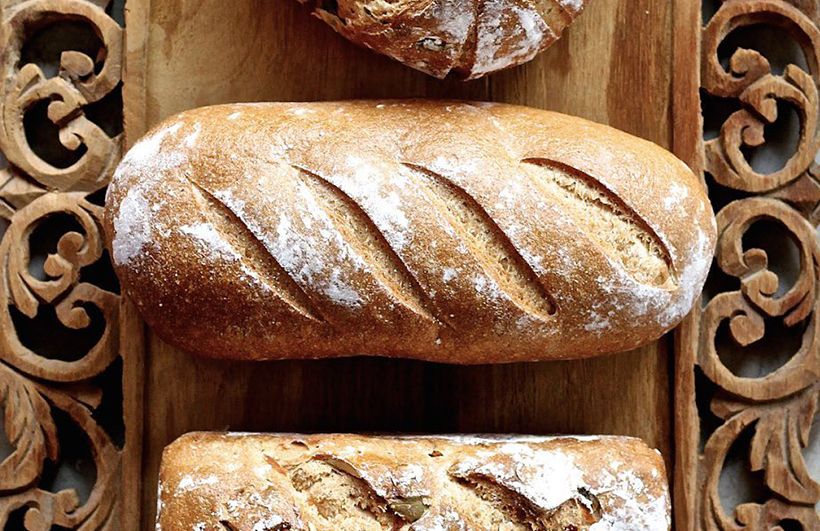 6. La Fayette French Bakery, Kamala
Located along the Kamala main road this cafe/bakery production kitchen has slowly become the go-to spot in the village for decadent pastries and real French baguettes. The elegant yet casual atmosphere often leads to a long lunch with friends sipping on coffee and tempting each other into ordering just one more (to share of course). The dine-in and takeaway bakery items and rustic, traditionally crafted bread, as well as their buttery and fluffy croissants ( don't forget their chocolate almond croissants), are a naughty pleasure.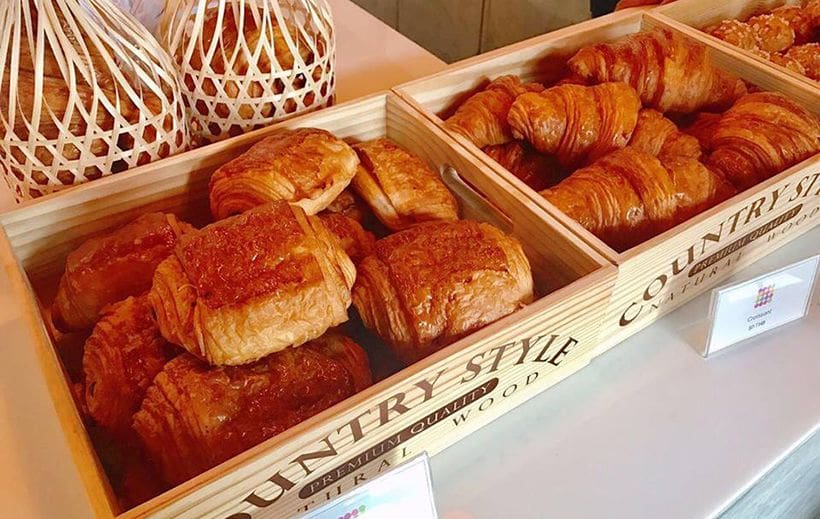 7. Villa Mart and Tops (Central)
Both the Villa Mart supermarkets (Chalong, Koh Kaew and Cherngtalay) and Tops supermarkets (Central Patong, Central Floresta, Central Festival, Central Porto de Phuket, Cherngtalay), have an excellent selection of fresh breads everyday catering for different styles and tastes. Villa Mart has a few of the 'heaver', grainier style breads as well whereas Central has some of the Thai-style sugary breads and cakes in its mix. Both have come a long way in recent years and are now providing a much improved selection.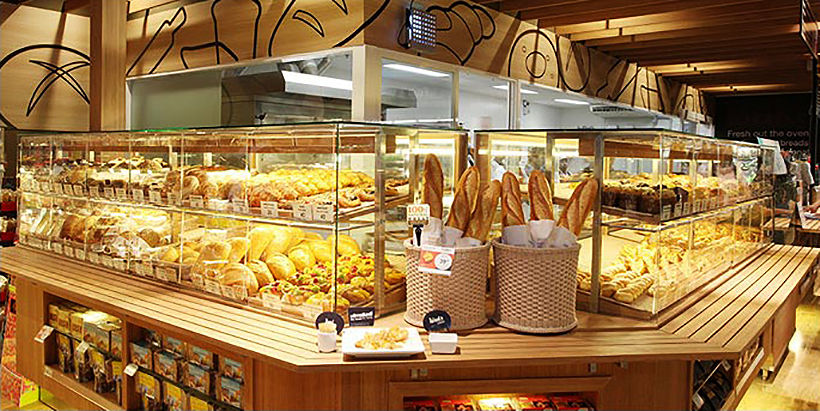 Off the beaten track down in Rawai (used to be in Chalong on Viset Road), Delish Café is primarily frequented by locals, our suggestion to you is to break out of the tourist trap and head south. The café is owned and operated by an Australian couple who are long term residents on the island. Already listed on The Thaiger's Top Ten Coffees, it also makes our best bakery list too, because their freshly baked products are simply the best. The cake cabinet is something you would expect in a trendy suburban café in Sydney.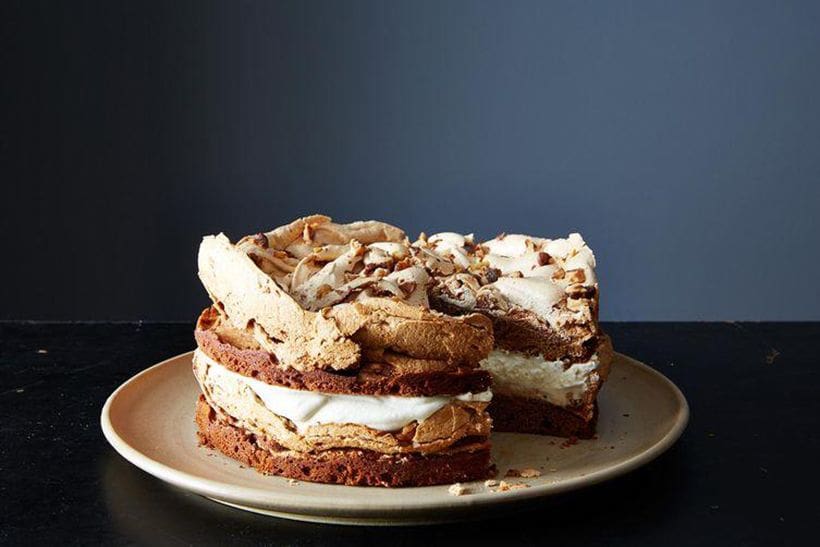 Lady Pie was started by Susan Usher in early 2004 in Phuket from humble beginnings after sailing from Australia to Phuket. Susan started making Aussie pies to satisfy her own, husband Harry's and the lads from Ao Chalong Yacht Club's desires for real pies. This led to the formation of a home-based cottage industry which was washed into the sea by the December 2004 tsunami. Being the Aussie battler she is, Susan was soon back into production with 2 staff again and supplying quite a few boats passing through Phuket. In December 2005 she had moved into new premises in Cherng Talay and has since been providing the island with delicious (and authentic) Australian pies.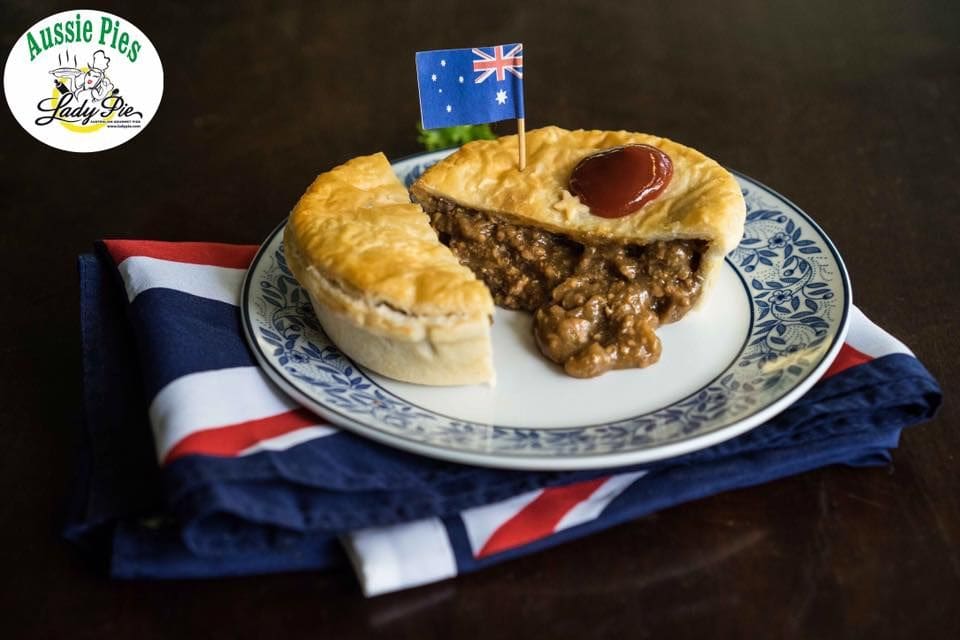 10. Bake Free, Rawai
The concept of Bake Free was created by Siham C. Semaan, a Lebanese lady who was deprived of all the good and tasty food because of Celiac Disease. Siham was born in a traditional Lebanese family where everything rotated around food, big family lunches, Christmas dinners, and everyday home cooking. She started with Bake Free as a blog sharing gluten-free recipes and then her passion developed into a chain of Coffee shops/Bakeries in Phuket.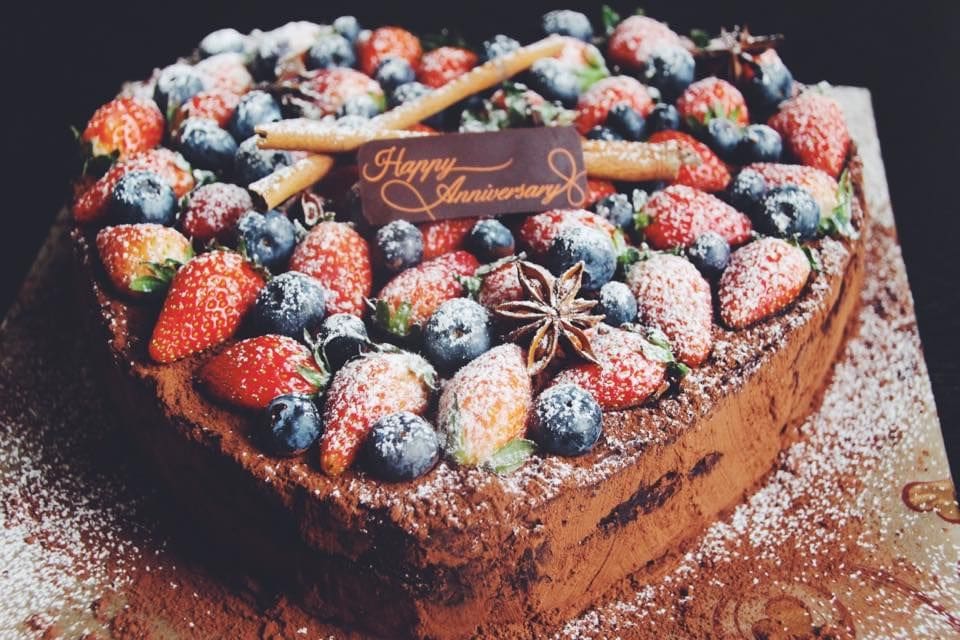 Keep in contact with Thaiger by following our Facebook page.
Never miss out on future posts by following Thaiger.
Thai Airways food landing in 7-Eleven next month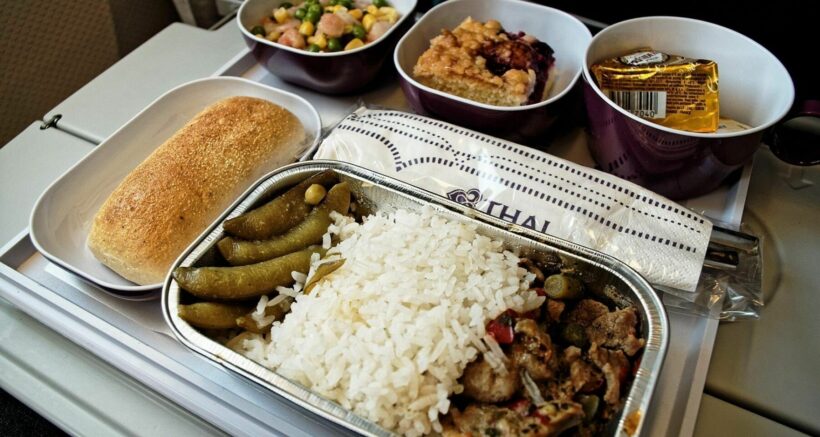 Warning. Some low-altitude turbulence is coming to a 7-Eleven near you. Thai Airways has cooked up a new money-making scheme during Covid-19 to sell its airline food in 7-Eleven. Set to take off on April 15, the mostly grounded and indebted airline will attempt to offset its losses during the pandemic by selling food in the ubiquitous convenience store and other supermarkets throughout Thailand.
It's a clever strategy for a struggling company, but will customers take the bite? Surely a few crispy pork and rice dishes will knock the edge of that 300 billion baht debt!
Claiming that their busy flight schedule has always previously stood in the way of the airline's foray into the fast food market, Thai Airways now has the supply (and time) with most flights grounded by the pandemic's decimation of the travel industry and less hungry mouths to feed in the sky.
The first meals schedule to arrive on the shelves of 7-Eleven just after the Songkran holiday are Thai Airways' halal chicken biryani dish, and the traditional Thai dish nam phrik long ruea, crispy and fluffy fish and sweet pork served in a fermented shrimp chilli paste. The primary push into the food industry will be more unusual meals to stand out in 7-Eleven's selection.
The question remains whether the food selection will fly off the shelves, but the airline's hopes are high after their airline launched pop-up restaurants in September and the public ate it up. It seems that, contrary to a million stand-up comedy jokes about how terrible airline food is, people have really missed it with so much cancelled travel due to border closures and restrictions.
Thai Airways hopes this creative departure from their main business will help bolster the struggling airline, who were previously denied a government bailout after declaring bankruptcy last year. They have tried everything from the pop-up restaurants to jumbo yard sales to renting out flight simulators. Even with the sharp reduction of flights due to the pandemic, flying will still be the company's main mealticket, but they hope meal sales will make up for low ticket sales until the travel industry recovers.
So stow your tray table and fasten your seat belt as we see if the 7-Eleven offerings of Thai Airways' food takes off.
(The Thaiger has a better solution. Let 7-Eleven lease Thai Airway's grounded planes and run the whole business instead)
SOURCE: Coconuts Bangkok
Keep in contact with Thaiger by following our Facebook page.
Never miss out on future posts by following Thaiger.
Bring on the heat… here's our list of the spiciest Thai food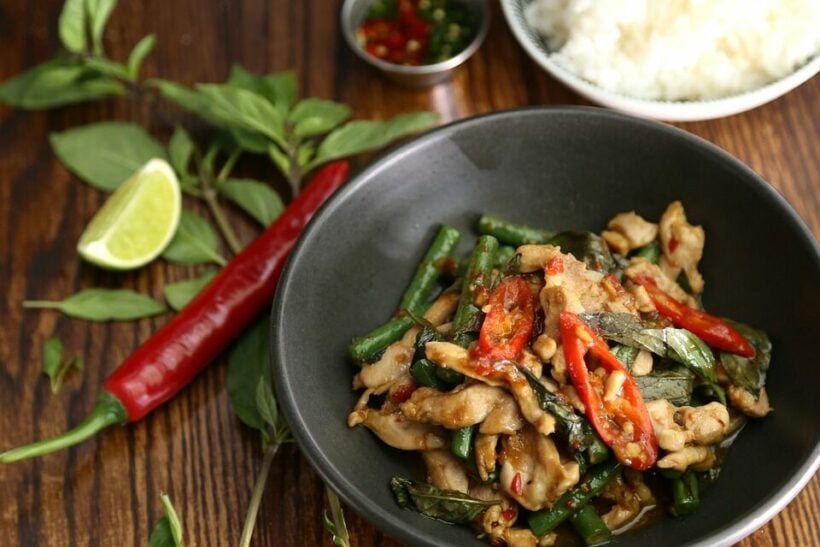 Thai food is raved about as one the best cuisines in the world… and the spiciest. The small red and green Thai chillies are typically what gives the dishes that extra kick, while dried chilli flakes and chilli paste, known as nam prik pao, are often served on the side to make the dishes even spicier.
While some foreigners come to Thailand with a palate prepared for spicy food, others can't handle the heat and Thais will typically lessen the spice level for visitors, calling it "phet farang," a more mild spice level for foreigners. Some restaurants and street food vendors may ask "Gin phet dai mai?" meaning "Can you eat spicy food?" For yes, say "dai," and for no, say "mai dai."
The spice level for many dishes can vary depending on the number of chilli peppers. Many spicy Thai dishes come with a side of cucumbers and other herbs and fresh vegetables to help bring down the heat.
We've come up with a list of the top 16 spiciest Thai dishes. Can you handle the heat?
1.Kaeng tai pla – Thai southern-style curry with fish entrails
Even some Thais don't try this dish, so be warned. Kaeng Tai Pla is one of the most well-known local dishes in the south of Thailand and one of the spiciest Thai meals.
Kaeng Tai Pla is known for its combination of salty, hot and spicy flavors. The main ingredient is the fish entrails that are fermented with salt for around a month before it's cooked. A special chilli paste is made specifically for the dish from garlic, shallots, white peppers, black peppers, dried chillies, kaffir lime vest, lemongrass and turmeric. The curry is typically served with a side of rice or rice noodles as well as a large plate of fresh vegetables to help with the heat.
2. Kaeng pa – Thai curry with vegetables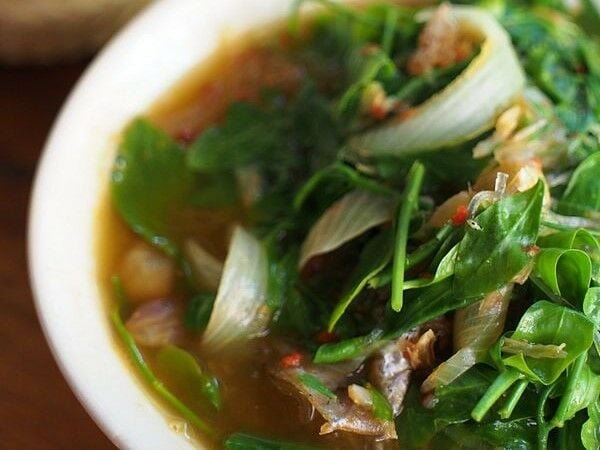 Kaeng pa, which means "jungle curry," is a watery, hot and flavourful curry. There's no coconut milk added to cool it down, so be warned. It's one of Thailand's spiciest curries. It's made with kaffir lime peel and leaves, lemongrass, green peppercorns, galangal, garlic and chilli. Traditional Kaeng pa was made with wild boar, but today, the curry is typically made with pork, chicken or fish.
3. Tom yum – Classic hot and sour soup
Tom Yum is one of the most well known Thai foods. The spicy soup, known for its herbal flavors, is made from lemongrass, kaffir lime leaves, galangal, tamarind, chillis, mushrooms and coriander. It's typically made with shrimp or a large prawn (tom yum goong), but can also be made with chicken (tom yum gai.) Coconut milk is often added to the soup, which lowers the level of spiciness and sweetens the flavour. To make it extra spicy, ask for the clear tom yum without coconut milk called tom yum nam sai.
4. Leng sab – Sour and Spicy Pork Neck Bone Soup
Leng Sab is a simple, but spicy dish and is very popular among Thais. It has a similar taste to Tom Yum, but has a sharper tanginess and a unique aroma from the green chillis. The dish is usually served hot with a large piece of well-boiled, soft pork neck in a flavorful broth. Lime juice and green chillies are added in to give a tanginess and heat. It's garnished with coriander and spring onions. It's typically served with a side of rice.
5. Kua kling – Stir-fried meat with curry paste
Kua Kling is a famous stir-fried dish from Southern Thailand. Typically made with minced pork, Kua Kling has salty and spicy flavours as well as aromatic notes of various herbs and spices. It's less spicy than Kaeng Tai Pla, but still extremely spicy. The dish can be served with rice and fresh vegetables like cucumber, Thai eggplant and other greens to help with the heat.
6. Kaeng som – Spicy and sour yellow curry soup
Kaeng Som, which translates to "orange curry," is a southern-style curry known for its salty, sour and spicy tastes. It's made from a combination of herbs and spices, and seasoned with shrimp paste, salt and lime juice. People usually add fish as well as bamboo and coconut shoots to the curry. Sides of a Thai-style omelet and a deep fried fish go well with the curry.
7. Som tum – Green papaya salad
Som tum is one of the most famous Thai foods and is a "must try" dish when visiting Thailand. Som tum is made from shredded unripe papaya, tomatoes, asparagus beans, lime, dried shrimp, chilli peppers, palm sugar and fish sauce.
Typically, a som tum vendor will ask how many chillies you'd like. "Mai sai prik" means "no chilli," but let's be honest, som tum without chilli is not real som tum. Around 3 or 4 chillies is normal, but very spicy. Some add 10 or more chillies. The salad goes well with sticky rice and grilled chicken, known in Thai as "gai yang."
There's also other variations of som tum, such as som tum pon la mai which is a fruit verison of the recipe with apple, tomato and corn in the same spicy seasoning as the original. There's also som tum pu pla ra which has raw crab and fermented fish sauce.
8. Phad kaphrao – Stir-fried meat with chilli and holy basil
Phad kaphrao is one of the most popular dishes in Thailand. The simple stir-fried dish is made with meat, typically chicken or pork, with chilli, garlic and holy basil. Some pad kaphrao dishes are made with shrimp, squid or crispy pork. It's served with a side of steamed rice, which helps to minimize the heat. It also pairs well with a fried egg, or "khai dao" in Thai.
9. Phad chaa talay – Stir-fried spicy seafood
Phad chaa talay is packed with a variety of herbs and spices, giving it a unique flavour combination, and of course, heat. This spicy dish is made with a variety of seafood like squid and prawns cooked with chilli, kaffir lime leaves, green peppercorn and fingerroot. The dish is sometimes made with pork, chicken or fish. It's usually eaten with a side of rice.
10. Khai phad khamin – Stir-fried spicy chicken with turmeric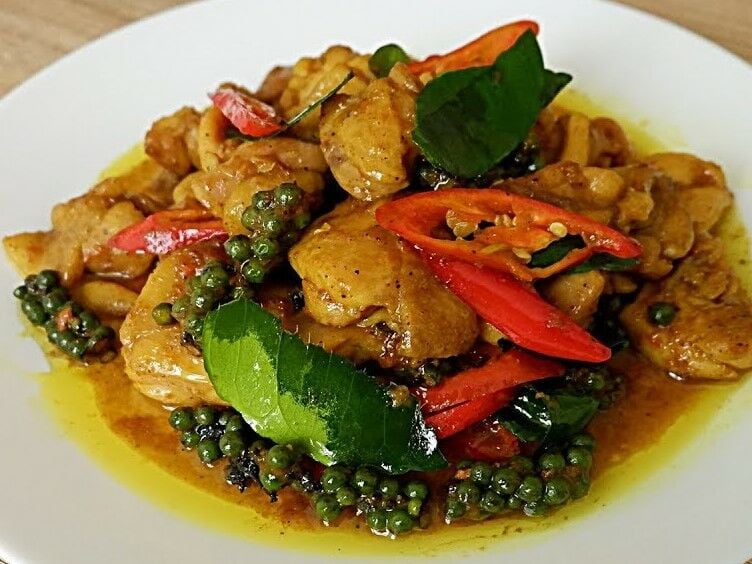 Khai phad khamin is a spicy dish with rich flavours of Thai herbs and spices. Turmeric is the dish a bold yellow. A paste for the dish is made with turmeric, garlic and black pepper. It's garnished with chillies and kaffir lime leaves. While it's not as spicy as some Thai dishes, the turmeric and black pepper are sure to make you sweat.
11. Tom sab kradook on – Spicy and sour soup with pork cartilage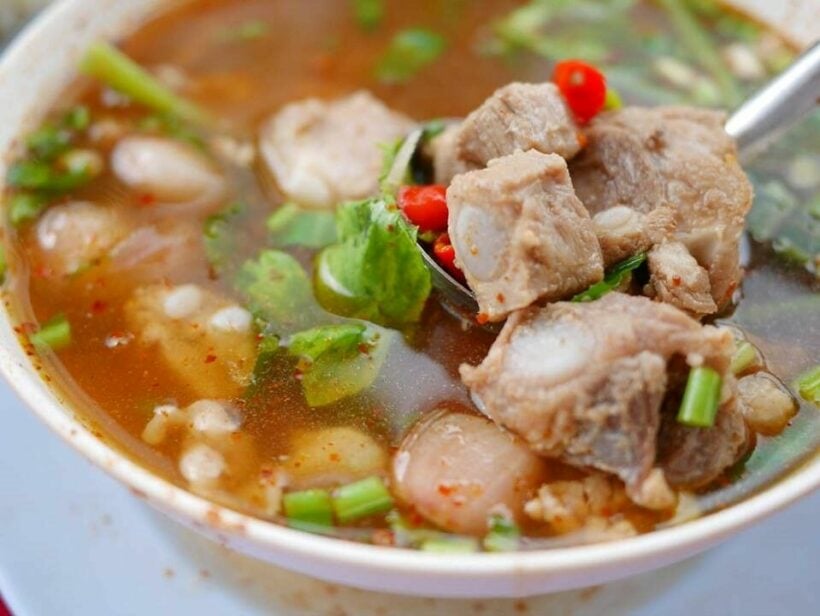 Tom sab kradook is based with the same ingredients as tom yum (lemongrass, kaffir lime leaves, galangal, chilli and coriander) but is added with deep-fried dry chilli. It has the spicy and sour taste of tom yum with a smokiness from the deep-fried chillies. Pork cartilage is a popular meat for the dish. The soup is normally accompanied with rice.
12. Gung kua phrik klua – Stir-fried spicy shrimp with chillies and salt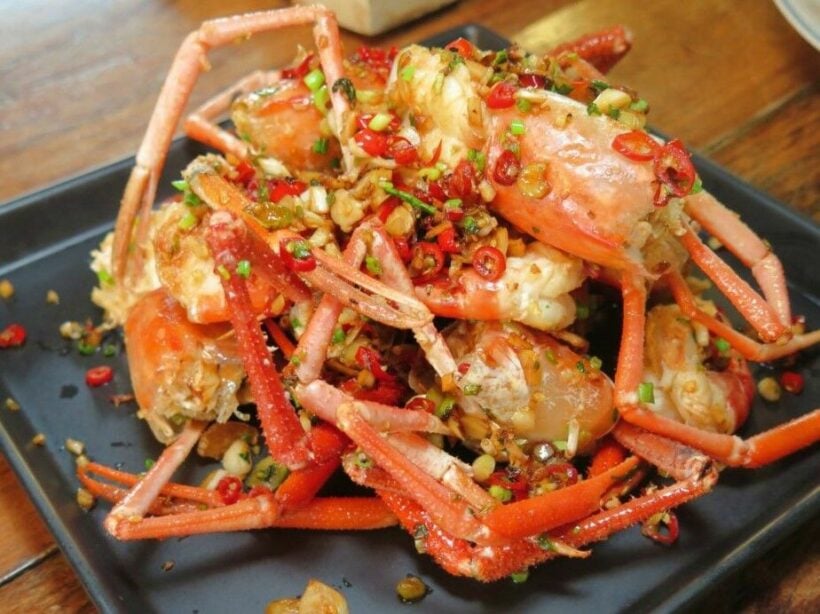 Gung kau phrik klua is a simple dish often offered at Thai restaurants. It's stir-fried shrimp with 2 main seasonings: chilli and salt. A pinch of pepper and some fish sauce are also added to enhance the natural sweetness of the shrimp. It goes nicely with a bowl of rice.
13. Nua phad phet bai yee ra – Stir-fried beef with red curry and tree basil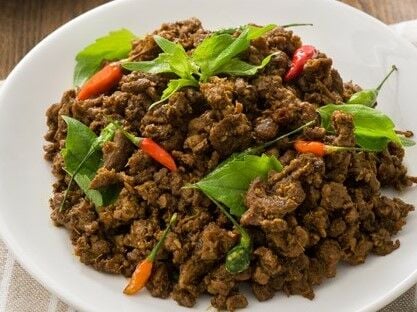 Nua phad phet bai yee ra is stir-fried beef cooked in a thick paste, which is made with the same ingredients as red curry: shallot, galanga, lemongrass, kaffir lime zest, dried chilli, white pepper, coriander seeds, cumin and garlic. It's topped with tree basil and pair nicely with rice.
14. Nam phrik kapi – Shrimp paste chilli dip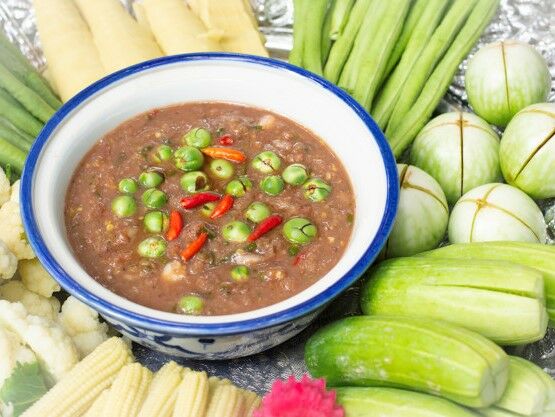 Nam phrik kapi is the staple chilli dip of Central Thailand. The dip is a savoury combination of salty, tangy and spicy. Shrimp paste gives the dominant salty favour. Chillies, garlic, shallot, lime juice and palm sugar are mixed in. The dip is typically served with deep-fried mackerel, steamed vegetables and rice.
15. Pad phrik khing – Stir-fried dry curry with long green beans and meat
Pad phrik khing is a more mild spice level than some of Thailand's spiciest dishes. The stir-fried dish can be made with different kinds of meat, like seafood, pork or chicken as well as green beans. Red curry paste, ginger and kaffir lime leaves make up a unique flavour. A salted egg goes well with the dish.
16. Mu phad phrik phao – Stir-fried pork with roasted chilli paste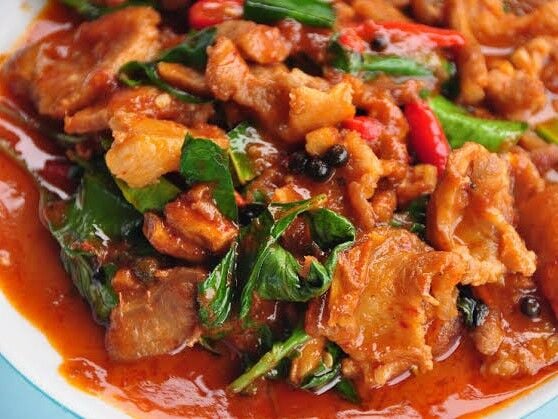 Mu phad phrik phao is stir-fried pork with roasted chilli paste, which gives the dish a hint of sweetness and sourness. Sweet basil is often added. Some use other types of meat like chicken, crispy pork or fish. It's best with a bowl of rice.
Keep in contact with Thaiger by following our Facebook page.
Never miss out on future posts by following Thaiger.
Phuket Thai food treats you need to try | VIDEO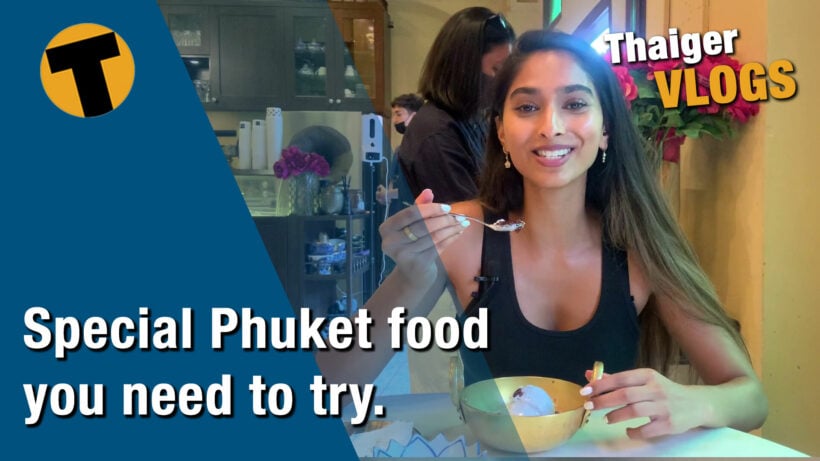 Nimz, our new Thaiger Vlogger takes you on a tour of some uniquely Phuket foods, although you may find them in other provinces these days as well. A lot of southern Thai food can be very spicy and features a lot of seafood, but Nimz went for the 'less' spicy (mai phet) options.
Tell us about your favourite Thai treats and if you'd tried something special in Phuket.
Locations…
Arpong – https://goo.gl/maps/arfbjUkF8eK3SZnPA
Ao aew – https://goo.gl/maps/kb6B1iC8XXT9Wfxb9
Bicomoi – https://goo.gl/maps/CKqQvvs84zongamh9
O Tao – https://goo.gl/maps/cT3w4QWvt51QTXmG8
Keep in contact with Thaiger by following our Facebook page.
Never miss out on future posts by following Thaiger.