Ethical sanctuaries looking after over 250 elephants in southern Thailand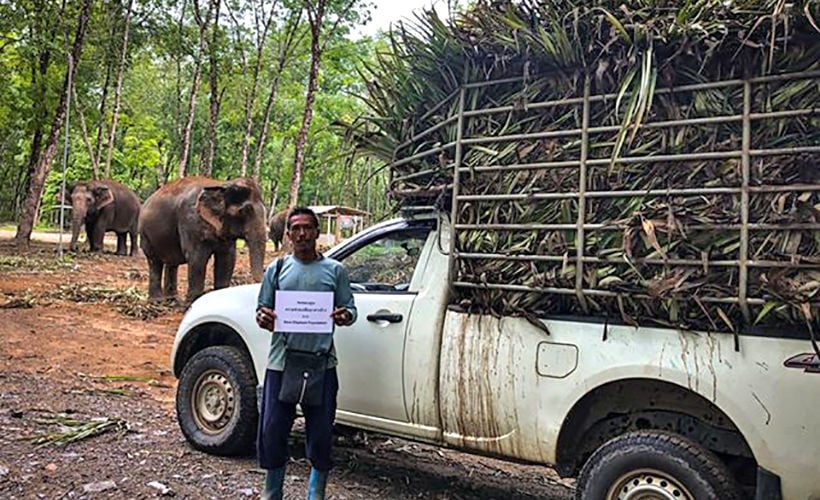 The Elephant Nature Park in Chiang Mai, and elsewhere in Thailand, have been forced to close their doors in late March. As people around Thailand been hunkering down in our houses waiting for the virus outbreak to pass, some of the country's elephants are suffering?
As mentioned in the original story, Lek had been in touch with camps from all over Thailand to help them find a way out from the crisis created by Covid-19 and the consequent lack of tourists.
Saengduean "Lek" Chailert, owner of Elephant Nature Park and founder of Save Elephant Foundation, believes many of the closures will be permanent.
"I have been to visit many of the camps and the situation is very serious."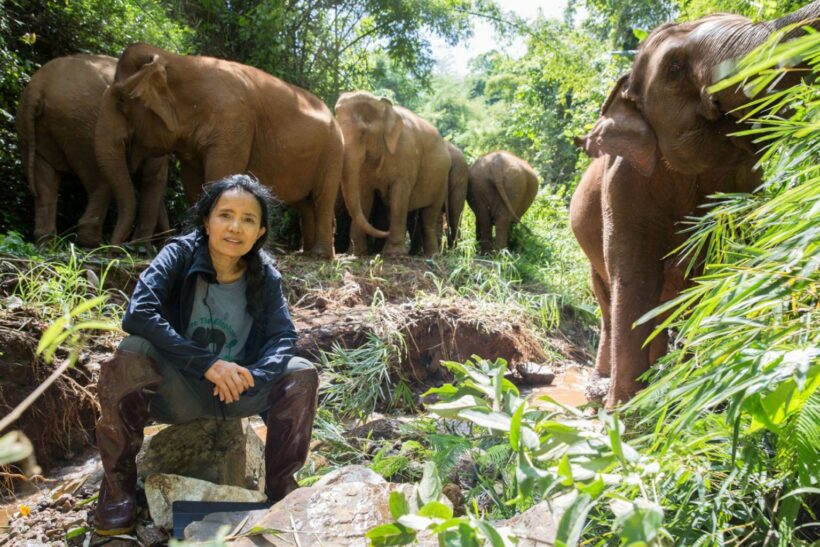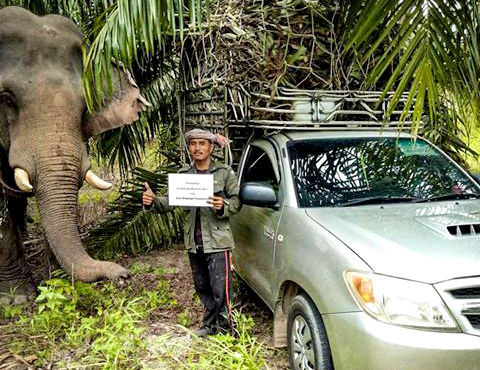 When requests for help from camp owners and elephant owners in Southern Thailand increased dramatically in March, she asked the Phuket Elephant Sanctuary to serve as a hub in Phuket and Phang Nga to help distribute food to elephants in need, using funds from the Save Elephant Foundation which she started in 1995.
In 2016 Saengduean "Lek" Chailert inspired Mr. Montri Todtane to start Phuket Elephant Sanctuary, the island's first ethical elephant sanctuary, which is currently one of two sanctuaries in Phuket that are endorsed by Asian Elephant Projects, a network of ethical elephant sanctuaries throughout Thailand.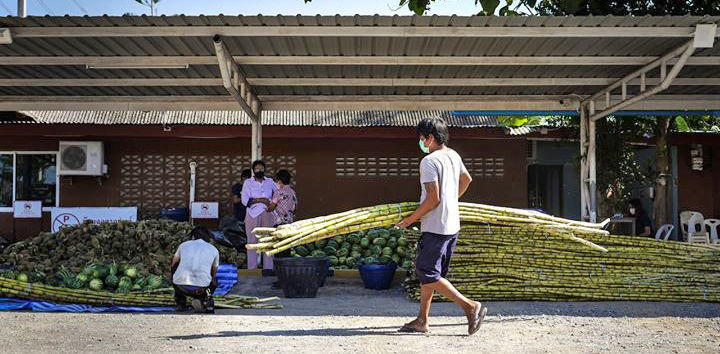 Currently Phuket Elephant Sanctuary helps to supply food to 42 elephant camps in Phuket and Phang Nga and has already coordinated the provision of 15,500 kilos of watermelons, 14,500 pineapples, 9,000 branches of bananas and 2,500 kilograms of sugarcane, in addition to over 250 truckloads of pineapple leaves.
Montri Todtane says the the Save Elephant Foundation's effort currently supports the majority of elephants living in Phuket as well as several camps located in Phang Nga.
"A total of 252 elephants are now provided with supplementary food once a week, and we are happy to play a small part in coordinating the distribution of food to camps in need during this challenging time."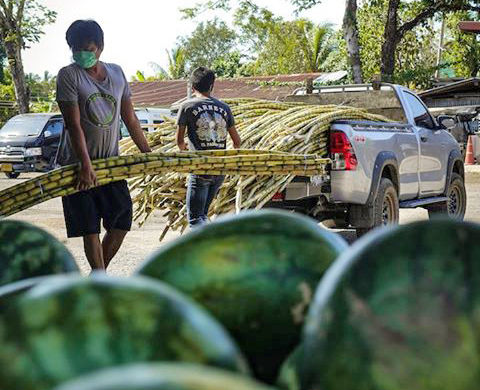 Keep in contact with The Thaiger by following our
Facebook page
.
Animal activists claim police officer killed beloved campus dog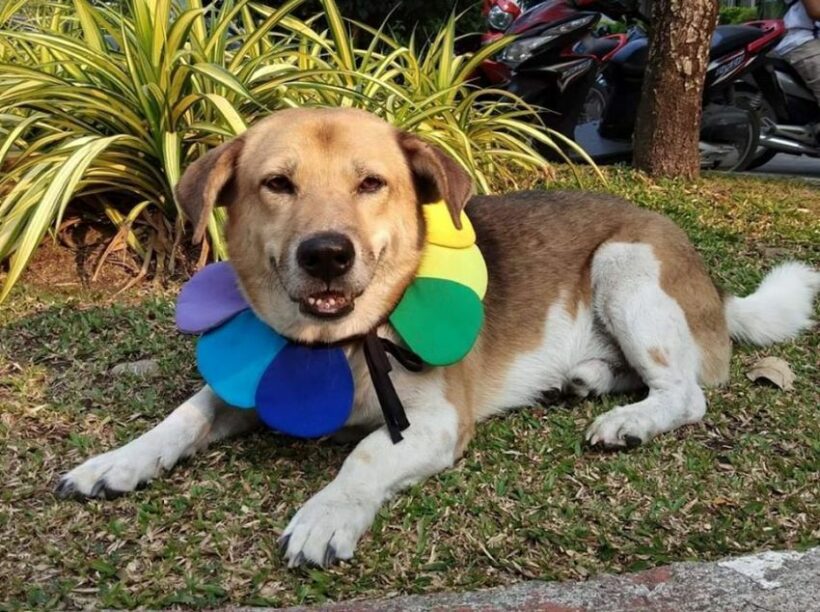 A Thai animal rights group is accusing a Chiang Mai police officer of abusing and killing a beloved dog, Tia, a stray adopted by students at Chiang Mai University.
Watchdog Thailand, based in Chiang Mai, investigated the incident after the dog's body was found last week and recently reported their findings to police, according to Nation Thailand. The autopsy of the dog's body doesn't seem to match the police officer's story. No details on the dog's condition are reported.
Police say the activist group have also spoken to witnesses and seen surveillance camera footage. The group posted a video on Facebook with a clip from surveillance footage of a dog approaching a person on a motorbike, but no apparent abuse is shown in the video.
Police are investigating the dog's death and say they will be questioning the police office.
SOURCE: Nation Thailand 
ฟังวอชด็อก เชื่อเตี้ยถูกฆ่าทารุณ

#เชื่อเตี้ยถูกฆ่าฟังชัดๆทีมมูลนิธิวอชด็อก ร่วมทำคดีเตี้ย มช.กับเเอดมินเพจเเละตำรวจ เชื่อหลักฐานที่มีอยู่ในมือ สันนิษฐานได้ว่า เตี้ย ถูกฆ่าอย่างทารุณ!

Posted by อีจัน on Wednesday, 20 May 2020
Keep in contact with The Thaiger by following our
Facebook page
.
Government claims they're serious about northern air pollution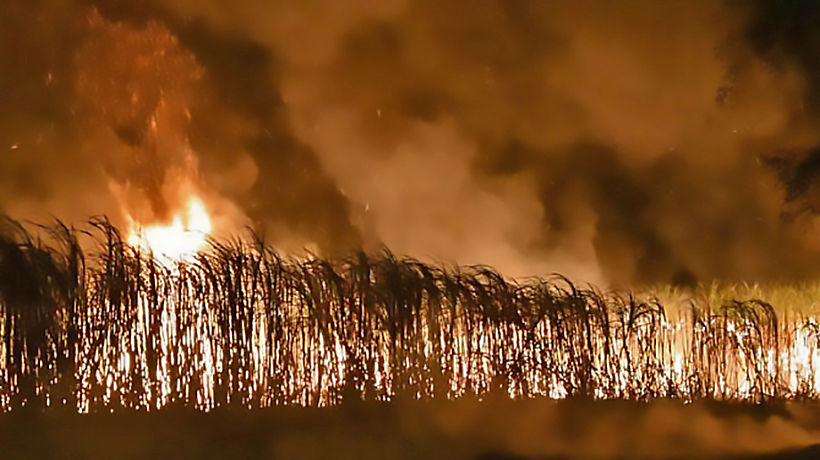 Thailand's northern provinces, particularly Chiang Mai and Chiang Rai, suffer mightily during the annual plantation burning season, infamously known as "smoky season," when farmers there and in neighbouring Laos, Myanmar and Cambodia burn their fields in preparation for the next harvest. The season lasts from January to April, and during that time Chiang Mai often rates as having the worst air quality in the world. But now the government says it's taking air pollution seriously and aims to clean up the North.
Chiang Mai's air quality problems have been a consistent issue, since the northern Thai city was declared 'most polluted city in the world' on March 10, according AirVisual.com. The city has 'won' the accolade on more than 10 days this year. Adding to the problem, in March and April this year were the forest fires challenging local authorities in the mountains around the city.
Government spokeswoman Narumon Pinyosinwat expressed gratitude to the Chiang Mai Breath Council for its concern on smog in the North and gave assurances the government is earnest about solving the problem. Responding to the council's demand for successful resolution she said the council makes a huge contribution by monitoring air pollution for the sake of public health.
"The government has tried to solve the problem and assigned local authorities to implement relevant measures. It is never distracted from the effort, despite the coronavirus pandemic."
"The government is grateful for the Chiang Mai Breath Council's campaigns for clean air. However, the problem cannot be solved by a single organisation. All parties must join forces. I believe that solutions will improve from now on."
The government spokeswoman also said that Deputy PM Prawit Wongsuwon would visit Chiang Mai province today to follow up on smog solutions.
"The government understands that it may not be impossible for provincial and regional parties to solve the issue by themselves. We believe that if all parties join hands and watch out for wildfires, which are at the root of the problem and cause of the fine dust, air pollution will be relieved eventually."
Keep in contact with The Thaiger by following our
Facebook page
.
Chiang Mai expat finds newborn girl on roadside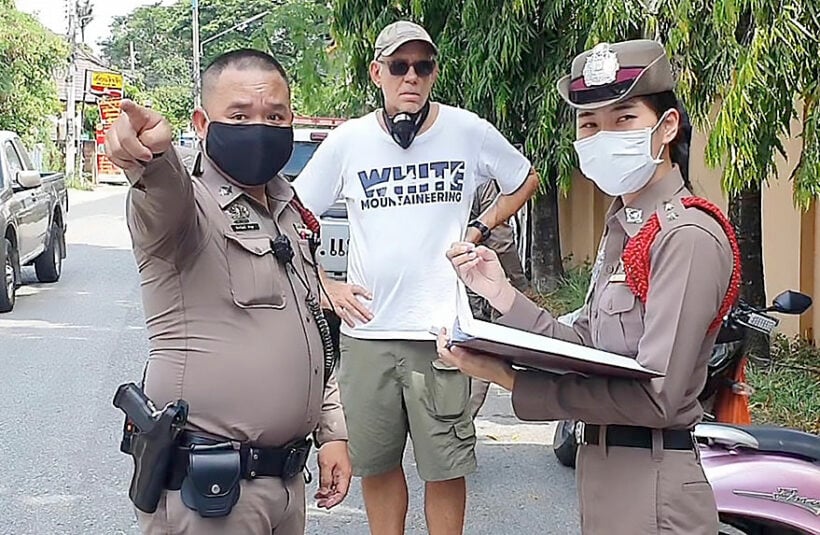 Thai Rath reported that an American man found a newborn baby girl by the side of the road in Chiang Mai on Tuesday.
The man, who gave his name as "Eric R." was on his way home to his nearby condo when he saw a child's arm sticking out from a cloth in the shade of a tree by some old car tyres in Soi 3 of Kaew Nawarat Road.
He opened the cloth and found a fully formed and healthy baby. The little girl was unharmed and seemed to be breathing normally.
He texted a Thai friend who contacted the authorities. The baby is now in the care of Nakhon Ping Hospital.
Police are looking at security footage from the vicinity to find out who abandoned the baby there.
They speculate it was probably the mother who had an unwanted pregnancy and didn't know what to do with the infant, a common problem in much of Thailand. According to the most recent data from the Child Watch Project, Bangkok is the province with the highest rate of child abandonment, with 7.43 children abandoned per 100,000 population.
The average for the country is 2.61 per 100,000. There are 700-800 babies and children abandoned annually, or about two per day. This number excludes aborted fetuses found in public places.
Facebook page
.