Thai baht dips after rate cut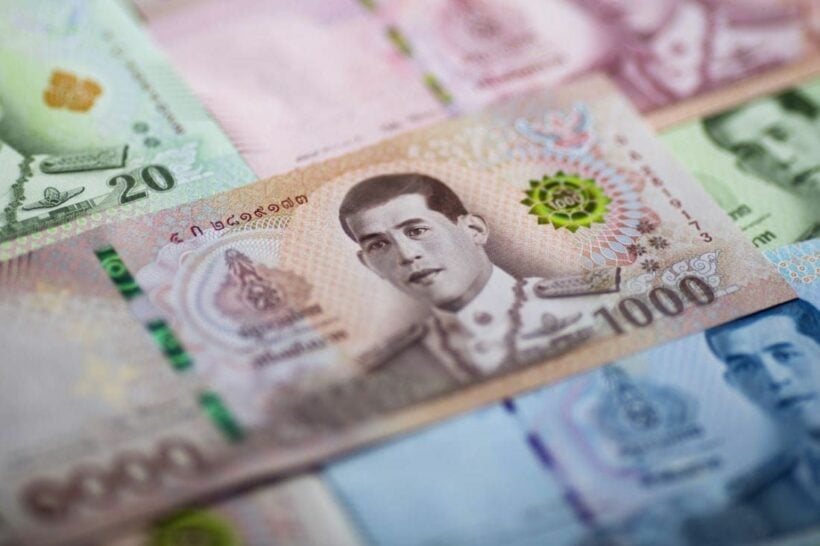 The baht continued losses yesterday after the Thai central bank cut interest rates. Other Asian currencies dipped as markets assess the latest details of the US-China tariff talks.
The Bank of Thailand cut rates for the second time this year, with the benchmark one day repurchase rate now at a record low, as the bank tries to manage inflation and rein in the strong baht.
The bank is also relaxing foreign exchange rules, allowing exporters to keep more profits abroad.
Read more about that HERE.
The baht fell up to 0.63% after the announcement, its lowest level against the US dollar in weeks. The baht has emerged as Asia's strongest and most stable currency this year.
Dutch megabank ING spokesperson said said that… "Asia's most hawkish central bank finally conceded that the economy needed lower interest rates to stimulate domestic spending and rein in the rapid pace of appreciation that's been dampening prospects of any near-term recovery."
ING says the baht is likely to stretch its bull run at least until the year's end.
A strong baht has hurt Thai exports and dented the rise and rise of Thai tourism, two crucial contributors to the economy.
"With one more policy meeting to go before the year end, and given the BoT's reluctance to ease earlier this year, we expect no more rate cuts this year," ING speculated.
In other economic news, China is insisting the US remove tariffs imposed in September as a part of the "phase one" trade deal, expected to be signed this month at an undisclosed location.
The Philippine peso fell .32% after data showed the nation's trade deficit widened in September.
Markets however, expect a rebound in its third quarter GDP growth, according to a Reuters poll.
The Indonesian rupiah dipped .32%, to hold slightly below 14,000 rupiah to the dollar.
Against this trend, the Chinese yuan climbed about .14% after the People's Bank of China set its midpoint at a three-month high. The yuan was also trading below its crucial level of 7 yuan to the dollar, showing strong gains in the perceived progress of US-Sino trade negotiations.
SOURCE: Reuters | Thai Visa
Want more from the Thaiger family?
📱 Download our app on Android or iOS for instant updates on your mobile
📧 Subscribe to our daily email newsletter
👍 Like/Follow us on Facebook
🔔 Subscribe to or Join our YouTube channel for daily video updates
Bangkok's Union Mall will close until May 27, casualty of Covid-19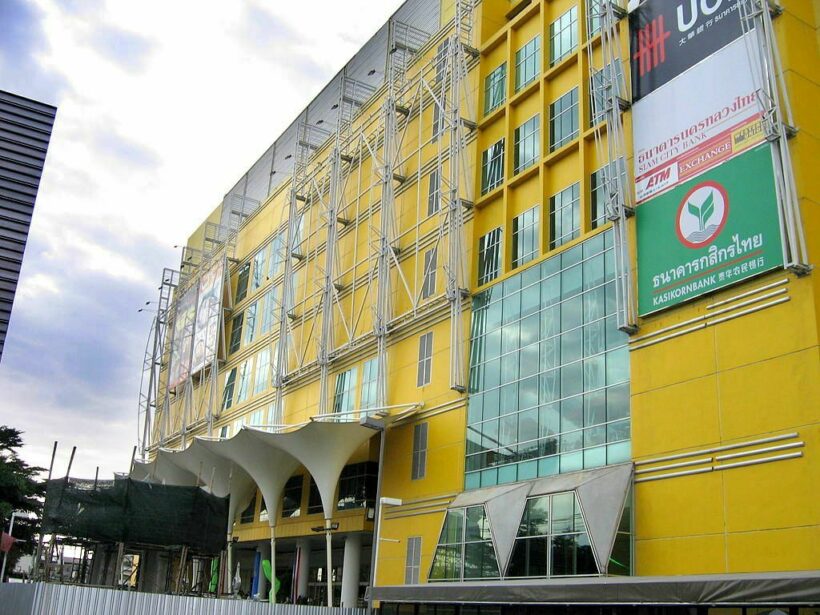 In another sign of Thailand's Covid-19 battered economy, the Union Mall in Bangkok has announced that it will close temporarily, purportedly for Covid-19 safety but likely because of a lack of customers during the pandemic. The mall, in Ladprao opposite the Central Ladprao shopping mall, took to Facebook this week to announce that they were closing.
Mall management made an exception for food vendors, announcing that restaurants and food service businesses inside could continue to operate. But in-person dining will not be allowed and the businesses could cook food only for pick-up takeaway or delivery service.
The mall made a statement announcing the mall will be closed from now until at least May 27, but the closure may be extended further in future announcements. They stated that the decision was made to close the mall to help prevent any outbreaks or spread of Covid-19. The move would give businesses renting stores inside the mall a rest from worrying about running a business during the pandemic and risking infection, and also give them a break on rental expenses for a bit.
But altruism aside, the Union Mall will also close because it just doesn't have the patronage to sustain operation as the pandemic rages on. Before Covid-19, the mall was a popular hangout spot for young hip mallrats shopping for the latest fashions. But for the last year, shops and promenades have been mostly empty, a ghost town beaten down by the pandemic.
In the announcement to close, the mall management shared a letter from a frustrated shop-owner, lamenting the plight of businesses renting stores during an unrelenting pandemic. He complained that the economy began to look better a few times, but was repeatedly dashed by another Covid-19 wave. An end is still not in sight in an uncertain pandemic, and the business owner pointed out that people can start getting jabs, but there's no vaccine to immunise small businesses that don't have the savings to keep fighting as the customerless months drag on.
SOURCE: Thai PBS World
Want more from the Thaiger family?
📱 Download our app on Android or iOS for instant updates on your mobile
📧 Subscribe to our daily email newsletter
👍 Like/Follow us on Facebook
🔔 Subscribe to or Join our YouTube channel for daily video updates
Thai government says Covid treatment is free, but patients report hefty bills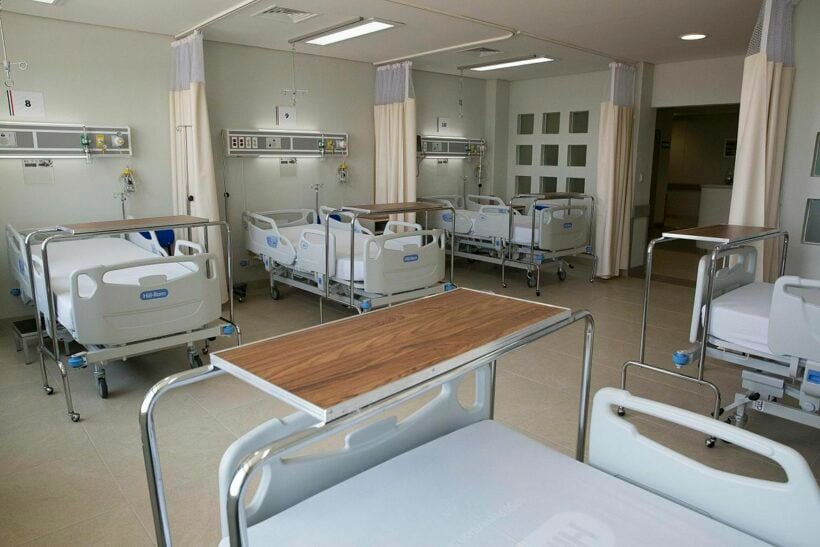 Despite the Thai government repeatedly saying all Covid-19 patients will receive free treatment, hefty bills are being posted on social media. Tares Krassanairawiwong, director-general of the Health Service Support Department, insisted again that the treatment for Covid is free at any state or private hospital, but listed maximum amounts on coverage for individuals. The National Health Security Office says it will pay 7,200 baht in medicines for each patient, 1,500 baht per night in a hospital, field hospital or hospitel, and 3,800 baht for other items related to the virus treatment.
But the NHSO secretary-general cited bills as being much higher on average per person, insisting that even those bills will and have been paid.
"Patients don't have to pay even when being treated in a private hospital because the NHSO will reimburse the cost. On average, we pay private hospitals about Bt100,000 per [Covid] patient with moderate symptoms, and have paid 800,000 baht to 1 million baht for severe cases."
1 patient reported being hit with a bill of 937,979 baht for 16 days in a private hospital, which included 3 days in intensive care. Another reported a bill of 989,670 baht for 17 days in hospital, 13 of which were spent in ICU. Another person, Danai Rung, says he called the NHSO hotline, after being given a large bill, and said the hotline representative told him his hospital wasn't covered under the NHSO.
"The claim that Covid-19 treatment is free at all hospitals is definitely untrue," he said on Public Health Ministry's Facebook page for Covid-19 updates. "I have had to pay 340,000 baht of the 480,000 baht bill. The insurance only covered about 140,000 baht."
Even private hospitals are claiming that the difference in specialists' fees and medical supplies make the cost of treatment higher compared to those getting treatment at public hospitals. The difference, unlike what the NHSO has stated, will be paid by the patient.
Thonburi Healthcare Group's chairman, Boon Vanasin, said recently that when a patient is diagnosed with Covid-19 in a private hospital, they may either be admitted or transferred to another designated medical facility. In this case, the treatment will be free.
"But if the patient refuses the process prescribed by the government and chooses to be treated in their own hospital, then they will have to pay the difference between the medical cover provided by the government and fees charged by private hospitals."
Patients are advised to call the NHSO 1330 hotline if they are asked to pay for Covid-19 care. So far, the Public Health Ministry says it has resolved 44 complaints involving 75 patients. All these patients have been refunded the money taken from them by private hospitals, who said the money was collected by mistake or taken as a guarantee.
The NHSO says operators of medical facilities who illegally charge for Covid care can face up to 2 years in jail or a maximum fine of 40,000 baht.
SOURCE: Thai PBS World
Want more from the Thaiger family?
📱 Download our app on Android or iOS for instant updates on your mobile
📧 Subscribe to our daily email newsletter
👍 Like/Follow us on Facebook
🔔 Subscribe to or Join our YouTube channel for daily video updates
Thailand Consumer Confidence Index hits record low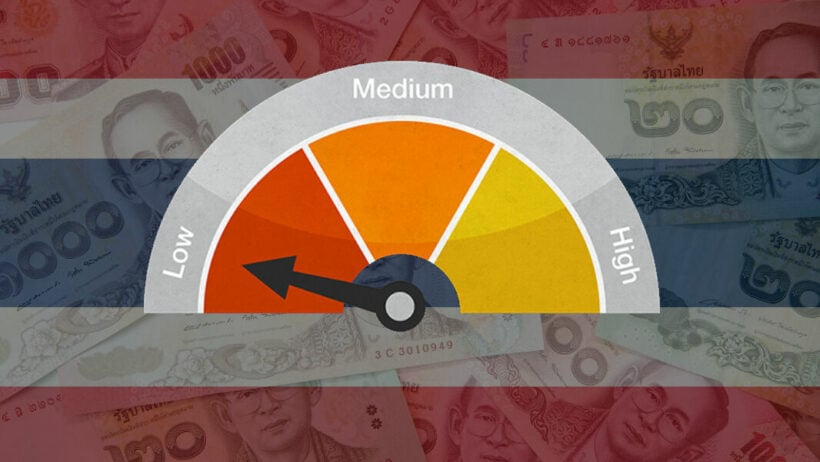 The University of the Thai Chamber of Commerce has reported that the Consumer Confidence Index has hit another new record low of 46.0 in April. The Covid-19 global pandemic has had a devastating effect on the economy and consumer confidence has fallen frequently to the lowest points that it has seen since 1998.
The president of the UTTC believes that consumers generally don't feel like there has been much of a recovery for the economy since the global pandemic began and without a stimulating event to motivate economic growth, the index is expected to continue to fall further. The university estimated that if the third wave of Covid-19 continues past the end of May the economy can expect to lose 400 to 600 billion baht.
The UTTC president stressed that the government should hasten to step up relief measures and make sure they continue relief and economic stimulus throughout the pandemic to avoid economic catastrophe. He predicted that the economy and the Consumer Confidence Index will continue on a downward slope without any hope of improvement until the vaccine rollout gets well underway towards herd immunity, and new Covid-19 infections are decreased dramatically.
Today saw another 2,101 new Covid-19 infections and 17 deaths in Thailand. Vaccination efforts are continually being stepped up, but still remain woefully slow.
The Consumer Confidence Index first started falling last year, with a drop below the previous record low in 1998 in April of 2020, when it fell to 47.2. A few months later, by July of last year, it had recovered significantly, climbing back over 50. But by March of this year, the index had fallen again to 48.5. With April's tumble of 2.5 points, the Consumer Confidence Index pushes once again to a new record low.
SOURCE: Thai Business News
Want more from the Thaiger family?
📱 Download our app on Android or iOS for instant updates on your mobile
📧 Subscribe to our daily email newsletter
👍 Like/Follow us on Facebook
🔔 Subscribe to or Join our YouTube channel for daily video updates