Thai baht dips after rate cut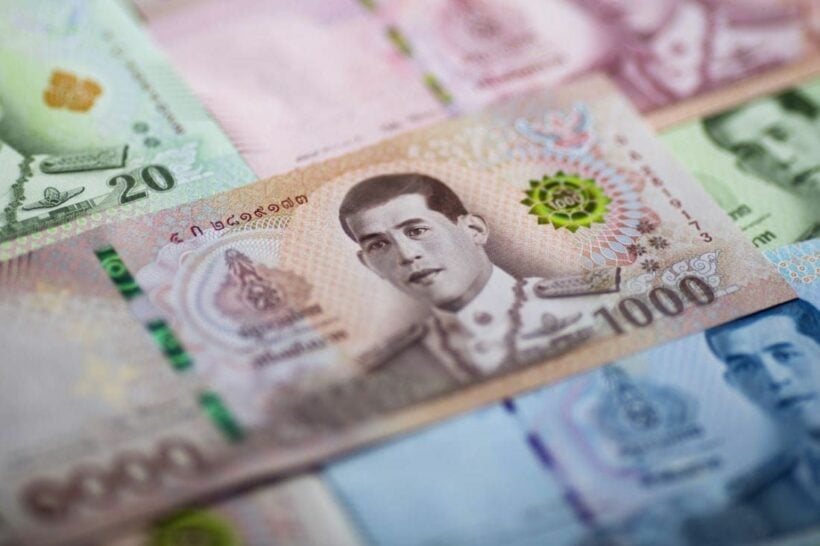 The baht continued losses yesterday after the Thai central bank cut interest rates. Other Asian currencies dipped as markets assess the latest details of the US-China tariff talks.
The Bank of Thailand cut rates for the second time this year, with the benchmark one day repurchase rate now at a record low, as the bank tries to manage inflation and rein in the strong baht.
The bank is also relaxing foreign exchange rules, allowing exporters to keep more profits abroad.
Read more about that HERE.
The baht fell up to 0.63% after the announcement, its lowest level against the US dollar in weeks. The baht has emerged as Asia's strongest and most stable currency this year.
Dutch megabank ING spokesperson said said that… "Asia's most hawkish central bank finally conceded that the economy needed lower interest rates to stimulate domestic spending and rein in the rapid pace of appreciation that's been dampening prospects of any near-term recovery."
ING says the baht is likely to stretch its bull run at least until the year's end.
A strong baht has hurt Thai exports and dented the rise and rise of Thai tourism, two crucial contributors to the economy.
"With one more policy meeting to go before the year end, and given the BoT's reluctance to ease earlier this year, we expect no more rate cuts this year," ING speculated.
In other economic news, China is insisting the US remove tariffs imposed in September as a part of the "phase one" trade deal, expected to be signed this month at an undisclosed location.
The Philippine peso fell .32% after data showed the nation's trade deficit widened in September.
Markets however, expect a rebound in its third quarter GDP growth, according to a Reuters poll.
The Indonesian rupiah dipped .32%, to hold slightly below 14,000 rupiah to the dollar.
Against this trend, the Chinese yuan climbed about .14% after the People's Bank of China set its midpoint at a three-month high. The yuan was also trading below its crucial level of 7 yuan to the dollar, showing strong gains in the perceived progress of US-Sino trade negotiations.
SOURCE: Reuters | Thai Visa
Keep in contact with The Thaiger by following our
Facebook page
.
No Chim-Shop-Chai deadline for over 60s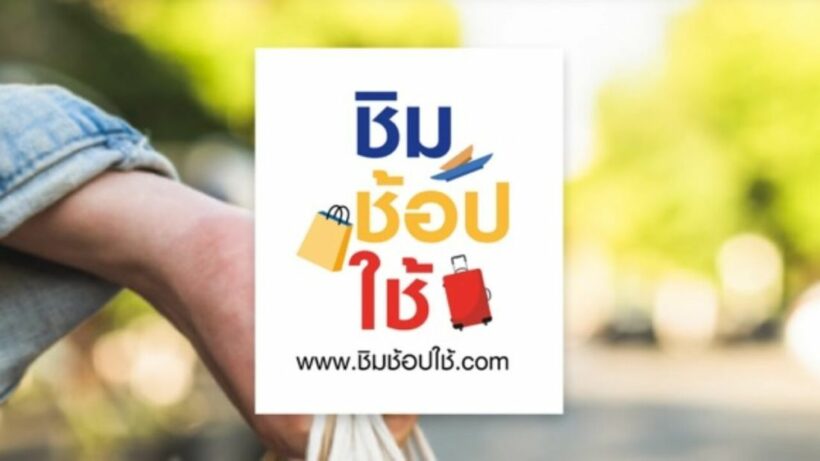 The third phase of the government's "Chim-Shop-Chai" (Eat-Shop-Spend) program has a special quota of 500,000 reserved for the Thai elderly, in addition to the already fully subscribed 1.5 million.
A spokesman says the Finance Ministry has not set a time frame for elderly people to subscribe so they won't feel pressured to meet a deadline.
More than 90,000 seniors subscribed to the scheme on the first day, another 28.773 people on the second and 15,266 on the third day (Tuesday). Added to the 145,000 who joined as part of the main quota, the total number of senior subscribers has passed 280,000.
The Finance ministry is labelling social media comments that the program for seniors is a flop with low registration "simply untrue."
The government offered first phase of "Chim-Shop-Chai" as an economic stimulus in September. Ten million people got 1000 baht to spend outside their home province, and 10-15% rebates for spending between 30,000-50,000 baht on domestic tourism. The scheme was a great success, with a million people subscribing online within a few hours each available day.
This was followed by the second phase of the scheme, for another three million people, in October.
SOURCE: Thai PBS World
Keep in contact with The Thaiger by following our
Facebook page
.
Deputy Thai PM: "Don't mention the economy"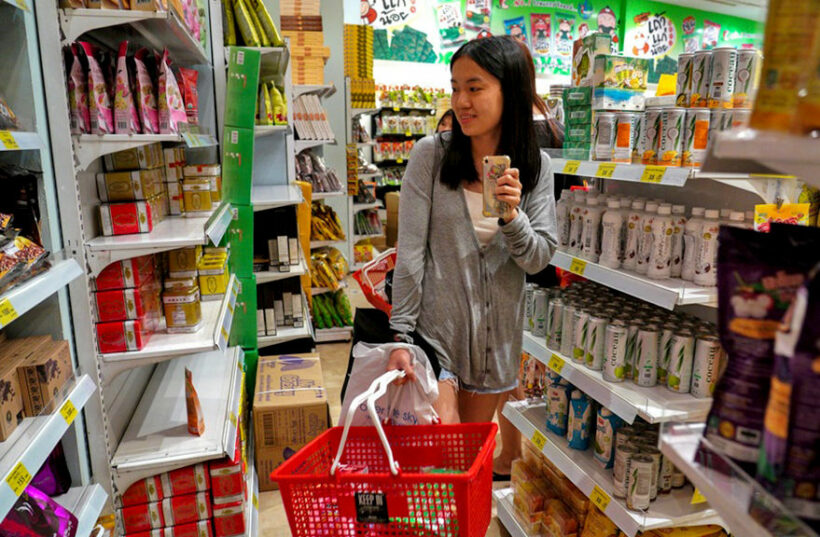 "If we keep talking about it, it'll make good things look bad, and this will have wide repercussions."
Thailand's Deputy PM Somkid Jatusripitak is urging the public not to discuss Thai economic problems too much, saying it could affect investor confidence. Somkid says he'll explain the economic slowdown if the opposition raises it at the censure debate against the government, which is expected early next month.
But asking Thais not to discuss matters of the 'hip pocket' is a tall order.
Somkid's remarks follow the National Economic and Social Development Council announcing a gloomy outlook for the Thai economy. The think tank reported that the economy grew by only 2.4% in Q3 and cut its full 2019 GDP forecast to 2.6%, down from mid-year forecast of 2.7-3.2%.
The agency also downgraded its export forecast for 2019, to a contraction of 2%, from a previous forecast contraction of 1.2%.
"Thailand's economy depends largely on exports and external factors have a major impact on the domestic economy."
"I don't think it's something to complain about. The most important thing is confidence. If we keep talking about it, it'll make good things look bad, and this will have wide repercussions."
He also noted that many foreign investors are flying in for talks each week because they still believe Thailand's economic fundamentals are solid, with a strong currency and prospects for recession very low.
Somkid noted that the Thai economy is stable and has a chance to achieve year-end growth, since growth traditionally improves in the fourth quarter in Thailand.
"State enterprises are expected to spend 100 billion baht of their investment budgets in that quarter, providing a buffer for the economy."
The Finance Minister also said that VAT revenue began rising in October as a result of domestic consumption created by the government's Chim-Shop-Chai (Eat-Shop-Spend) cash giveaway and stimulus campaigns. Currently Phase 3 of the campaign is being rolled out and already fully subscribed.
SOURCE: Bangkok Post
Keep in contact with The Thaiger by following our
Facebook page
.
Eat, Shop, Spend campaign – Phase 3 full, unless you're over 60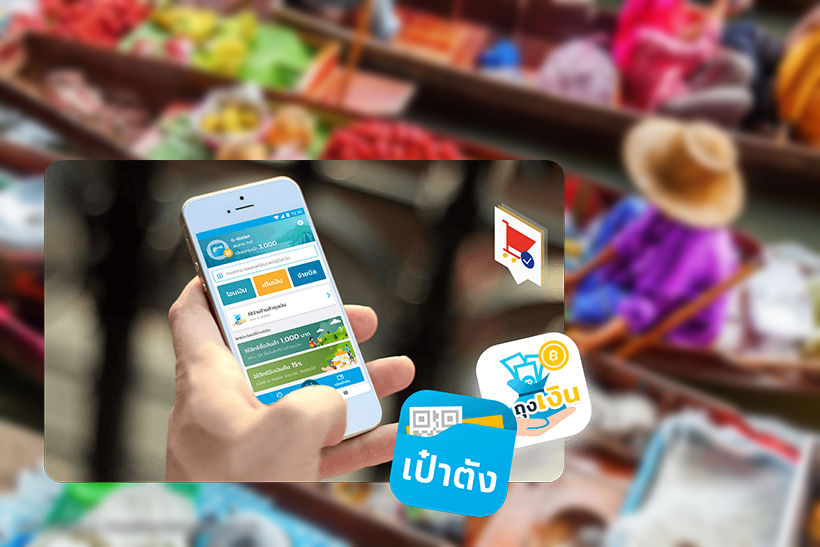 A Thai government spokesperson says Phase 3 of the hugely popular economic stimulus program "Eat, Shop, Spend" (Chim Shop Chai), is now fully subscribed, although spaces still remain open to allow those Thais over 60 to sign up.
The Nation reports that 1.5 million people registered for the scheme between November 14 and 16. A special quota was made available on November 17 for those aged over 60, with another 90,175 people having signed up to date.
Anyone over 60 who is interested in registering for the scheme can do so between 8am-6pm, every day. Thai seniors can also visit their nearest Krung Thai bank if they need assistance in signing up.
Since September 27, over 11,700,000 people who signed up to the scheme to boost domestic spending have spent over 13 billion baht between them, which was in line with the government's expectations.
The government says it has also made improvements to its E-Wallet Channel 2 app, extending the validity period until the end of January 2020, and speeding up the issue of cashback rewards in return for spending.
The Chim Shop Chai stimulus packages have been launched to promote domestic tourism, for Thais. Three separate programs have been hugely popular and over-subscribed. The Phase 1 stimulus offered 1,000 baht to travellers, if they spent if outside their province of residence.
SOURCE: The Nation
Keep in contact with The Thaiger by following our
Facebook page
.