Central Bank of Thailand voices concern over impact of economic slowdown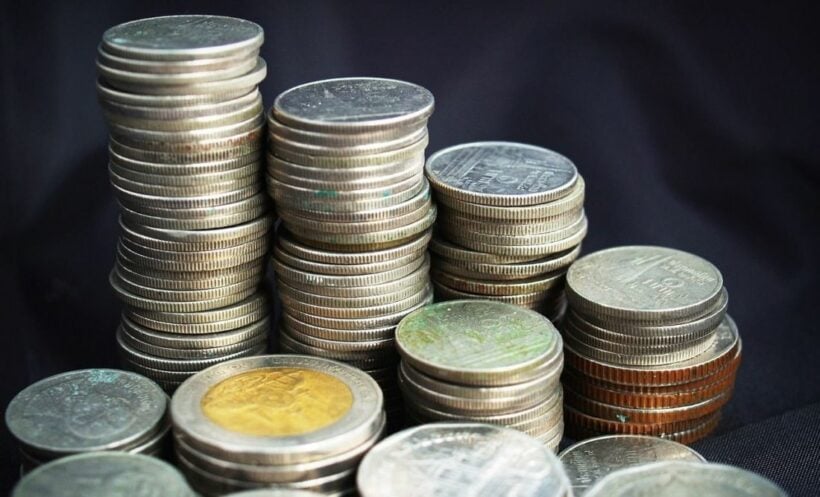 PHOTO: Thai PBS World
The Bank of Thailand has expressed concern about the country's rising household debt as a result of the sluggish economy.
The bank's assistant governor Titanun Mallikamas was speaking on Monday, in response to the National Economic and Social Development Council raising the matter at a press conference.
"We are closely monitoring household debts, as Thai families are vulnerable to an income shock during the economic slowdown."
Household debt nationwide stands at 13 billion baht, a rise of 6.3%, which accounts for 78.7% of total GDP. This is the highest level since the first quarter of 2017.
Addressing August's low inflation rate of 0.52%, which has raised concerns of economic deflation, Assistant Governor Titanun says that inflation in recent months has been lower than the 1% target for the whole year.
He noted that at its last meeting, the central bank expressed worries about low inflation and slower economic growth, leading to a decision to cut the rate by 25 basis points to 1.5%.
Titanun says the bank's actions will help grow the economy and that inflation could return to the 1% target.
It's understood that the central bank and Finance Minister Uttama Savanahyana plan to discuss the inflation target and resulting monetary policy, but Titanun made no comment on whether the interest rate would be lowered again.
SOURCE: The Nation
📱 Download our app on Android or iOS for instant updates on your mobile
📧 Subscribe to our daily email newsletter
👍 Like/Follow us on Facebook
🔔 Subscribe to or Join our YouTube channel for daily video updates
Covid-19 brings surge in gold and cryptocurrency investment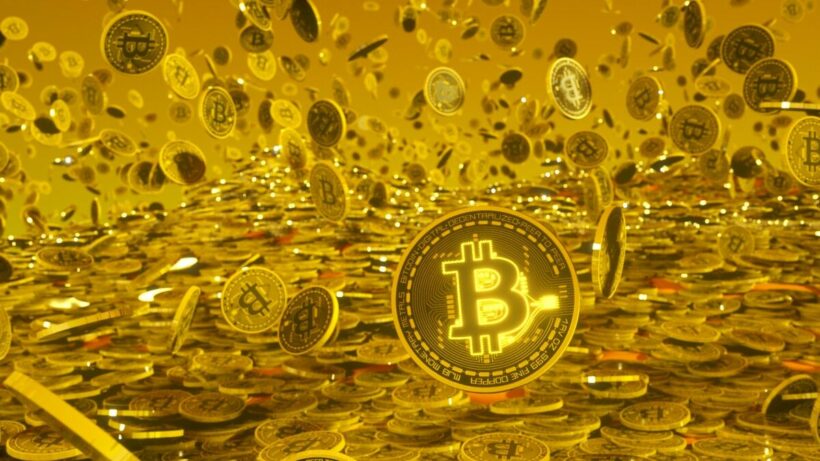 In the uncertain times of the Covid-19 pandemic, investors are leaning towards safe investments like gold and also the emerging cryptocurrency market. Gold prices hit a 7 week high at over 55,000 baht on Thursday and around April 15 online gold transactions in Thailand doubled. One reason for the rise in gold price is uncertainty, with tensions growing between the US and Russia. Speculators believe gold may reach up to US $1800 during 2021 due mostly to more international tension between the US and China, and the US bond yields on the decline.
Online trading has seen a huge increase, as investors are closely monitoring gold prices, perhaps because they're stuck at home and on the internet much more during the Covid-19 pandemic. New online accounts are growing as is the trading volume for online gold purchases.
Meanwhile, cryptocurrency has surged in investors and trading to an all-time high, again partially due to the coronavirus pandemic. Bitcoin reached a record price of over 2 million baht per coin this week. And many altcoins are gaining in popularity. The online trading platforms and exchanges for most crypto were not restricted by Covid-19 so the industry is swelling. Coinbase, the biggest cryptocurrency exchange in the United States went public on the NASDAQ stock market on April 14th. Last year's total revenue for the popular exchange was US $1.2 billion, but the public offering reported earnings of $1.8 billion in the first quarter of 2021 alone.
While gold and cryptocurrency has become a popular way to make money during the pandemic, not all cryptos are created equal and most fail. Watchers have seen a 1 to 2% success rate out of the over 9,000 altcoins that have been created in the crypto boom. Advisors suggest cautious trading and investing in only the top few hundred altcoins.
With online gold trading and cryptocurrency surging ahead, the contrast is stark to brick and mortar industries decimated by Covid-19. Retail, tourism, and traditional banking have all taken massive hits. Kasikorn Bank dropped nearly 3% in the stock market. Only global oil, petrochemical, and electronics success have helped to bolster the Stock Exchange Thailand Index, with PTT Exploration and Production stock climbing over 4%. Covid-19 related industries such as rubber glove suppliers are flourishing with investors speculating on further growth if the third wave continues to spread. Overall though, the stock market rose half a per cent with the announcement that there will not be a Covid-19 lockdown just yet.
SOURCE: Bangkok Post
📱 Download our app on Android or iOS for instant updates on your mobile
📧 Subscribe to our daily email newsletter
👍 Like/Follow us on Facebook
🔔 Subscribe to or Join our YouTube channel for daily video updates
China grows 18.3%, the only major economy to grow in 2020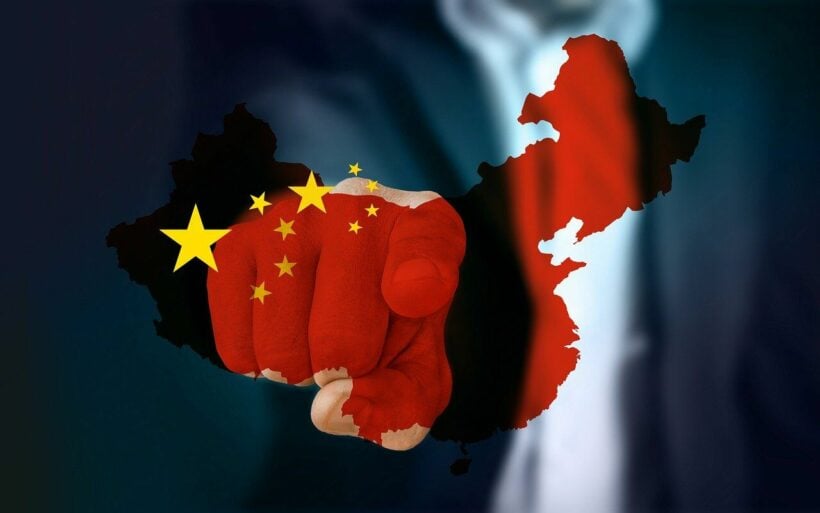 China's economy set a record for growth in Q1, 2021, marking an 18.3% jump in year-on-year figures, the biggest quarterly growth in almost 30 years. China only started publishing growth statistics in 1992, and this drastic increase is the fastest growth recorded since then.
The figures, however impressive, are mainly due to what is called a "low base effect" where the change from a low starting point translates into big percentage statistics. Because of the devastating economic effects of the Covid-19 pandemic, the Q1 2020 figures were dismal, allowing the big gain over the last year.
Quarter to quarter, the last 3 months saw only a 0.6% growth, but in the last quarter of 2020 China recorded an economic boom of 6.5% according to the Chinese government. Still, the figures are admirable, as China was the only major economy in the world to achieve growth in 2020. Most of the planet struggled to contain global Covid-19 outbreaks, crippling economies across the globe. But China, now the second-largest economy in the world, managed a 2.3% overall expansion. Even Chinese officials called the impressive statistics "better than we had expected."
China has been growing in terms of imports and exports as well, with exports expanding nearly 31% and imports up 38% by price over last years.
SOURCE: CNN
📱 Download our app on Android or iOS for instant updates on your mobile
📧 Subscribe to our daily email newsletter
👍 Like/Follow us on Facebook
🔔 Subscribe to or Join our YouTube channel for daily video updates
Thai household debt expected to keep rising- Kasikorn Research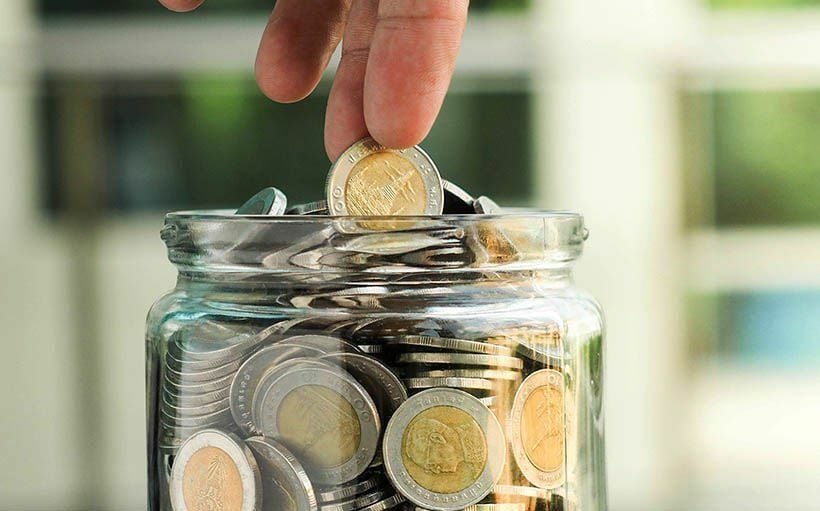 Despite rolling out Covid-19 vaccines, in which could see a faster return to pre-Covid times, Thailand's household debt is expected to keep rising. Kasikorn Research analysts say it could, in fact, reach 89-91% by the end of the year.
In a recent survey, KResearch says 10.8% of respondents could be stuck in a financial crisis. Of those who may be stuck, they indicated a drop in income, an inability to reduce expenses, and a high debt service burden per month that is exceeding 50% of their monthly incomes. This group of survey respondents is also concerned that it may not be able to provide for its basic needs in the near future.
In the 3rd quarter of 2020 and the year end, the figures were lower, at 86.6%, and 89.2% respectively. The upward trend isn't unique as loans have increased while the economy has slowed. Almost 20% of household debts now are receiving financial-aid measures from financial institutions. The Bank of Thailand says the end of 2020 say 2.79 trillion baht tied up in financial relief programmes, which is equivalent to the 20%.
Despite government handouts and stimulus measures, the third wave of the pandemic is expected to increase outstanding debt under financial-aid programmes through the end of this month, but analysts say they are likely to not be any higher than the 3rd quarter of 2020. The amount of borrowers who may need further assistance after the relief programmes end in June 2021, is expected to be high.
The Covid vaccination rollout may give more flexibility in ending lockdowns in Thailand, funneling future financial assistance to those who are in serious need. The rollout may signal a switch from the standardized measures that were previously in place for determining who qualifies for financial aid, to a more individualised debt handling policy by financial institutions.
When asked what types of assistance are needed, survey participants ranked liquidity support at the top, followed by job creation that could help them maintain a stable revenue stream. Extension of financial-aid measures ranked 3rd. The rankings, indeed, point towards respondents needing to stabilize their platform of revenue first, before needing financial help.
SOURCE: Thai Enquirer
📱 Download our app on Android or iOS for instant updates on your mobile
📧 Subscribe to our daily email newsletter
👍 Like/Follow us on Facebook
🔔 Subscribe to or Join our YouTube channel for daily video updates