Central Bank of Thailand voices concern over impact of economic slowdown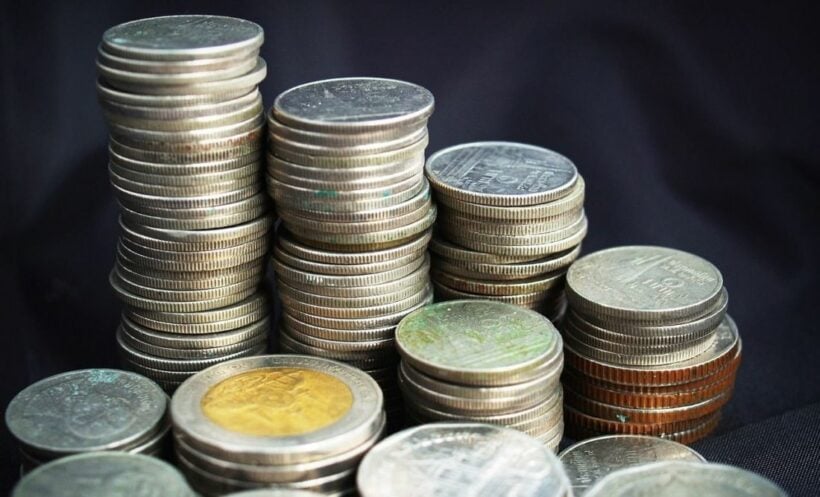 PHOTO: Thai PBS World
The Bank of Thailand has expressed concern about the country's rising household debt as a result of the sluggish economy.
The bank's assistant governor Titanun Mallikamas was speaking on Monday, in response to the National Economic and Social Development Council raising the matter at a press conference.
"We are closely monitoring household debts, as Thai families are vulnerable to an income shock during the economic slowdown."
Household debt nationwide stands at 13 billion baht, a rise of 6.3%, which accounts for 78.7% of total GDP. This is the highest level since the first quarter of 2017.
Addressing August's low inflation rate of 0.52%, which has raised concerns of economic deflation, Assistant Governor Titanun says that inflation in recent months has been lower than the 1% target for the whole year.
He noted that at its last meeting, the central bank expressed worries about low inflation and slower economic growth, leading to a decision to cut the rate by 25 basis points to 1.5%.
Titanun says the bank's actions will help grow the economy and that inflation could return to the 1% target.
It's understood that the central bank and Finance Minister Uttama Savanahyana plan to discuss the inflation target and resulting monetary policy, but Titanun made no comment on whether the interest rate would be lowered again.
SOURCE: The Nation
Keep in contact with The Thaiger by following our
Facebook page
.
Asia leads the world in medical tourism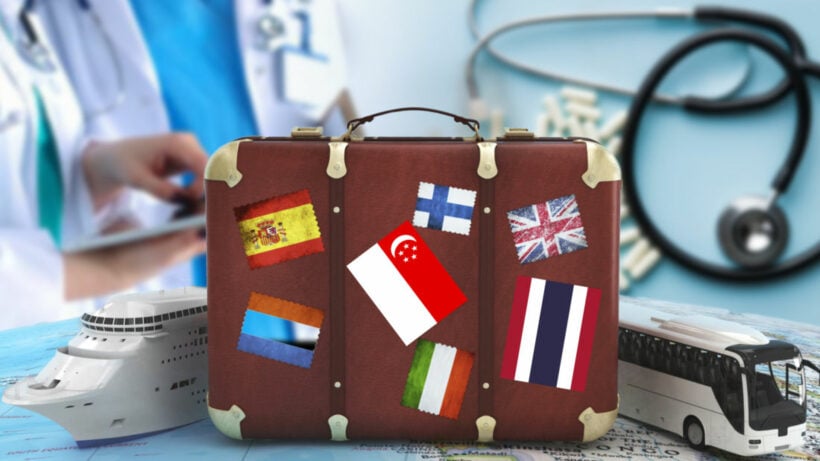 Over the past ten years, Asia has become a favourite destination for medical tourism for people from around the world. Besides the white sand beaches, historic monuments and rich cultural legacy, healthcare in Asia is now a major attraction. From transplants and surgeries to dental procedures and botox, people are turning to Asia.
But what makes Asia the most popular destination? Some say lack of specialised treatments in their home countries or the affordable cost of treatment in Asia: these combined with ease of travel and lax visa rules for medical treatment have opened vast avenues for the region.
In 2017, some one million medical tourists visited Malaysia and 3.3 million visited Thailand. India too saw a surge from 4,27,014 medical tourists in 2016 to 4,95,056 in 2017.
Here's a look at the top Asian countries for various medical treatments:
Thailand is popular for breast implants and gender reassignment surgeries. Since 2003, the Thai Government has taken steps to make Thailand a global centre for medical tourism through its Centre of Excellent Health Care of Asia initiative, and now has 37 Joint Commission International (JCI) accredited hospitals.
A 2016 WHO study revealed that medical tourists visiting Thailand were more likely to be residents of the eastern Mediterranean or south-east or south Asia. However, what makes the country a preferred destination is its world-class hospitality, highly specialised care and tailored care packages.
India is a favoured destination due to its its advanced technology, world-class surgeons and cost-effective treatments. Patients visit India not just for specialised treatment and surgeries but for routine check-ups as well.
India amended e-visa rules for 150 countries in 2016, making visa procurement easy for foreigners. India's National Health Policy specifies that the government supports medical tourism and issues visas patients' accompanying spouses.
Singapore is a choice for patients seeking state-of-the-art facilities, well trained doctors and quality care. Although it is one of the most expensive cities in the world, the city-state has more than 15 hospitals catering to medical tourists. Singapore was ranked the most attractive among seven Asian countries in terms of "patient experience", but was also one of the least attractive in terms of cost-effectiveness.
Malaysia is picking up the pace and is a preferred destination for people from other Asian countries, especially Indonesia. Of one million medical tourists who visited the country in 2017, 600,000 were from Indonesia.
According to the Malaysia Healthcare Travel Council, Malaysia has set a target of at least one million medical tourists from Indonesia by 2020. Since the health ministry regulates the prices that private hospitals charge in Malaysia, quality care at affordable prices lures patients from across Asia and the world.
World-famous for its beauty clinics, South Korea's ambitions go beyond cosmetic surgery. According to the South Korea Ministry of Health and Welfare, about 3,64,000 foreign medical tourists visited the country in 2016, including patients from Canada, the USA, UAE, China and Japan.
South Korea's healthcare system is considered one of the best in Asia and has established a niche in the medical technology industry. To promote medical tourism, the government offers a special visa to medical tourists and insurance that covers both injury and death resulting from medical treatment or procedures.
SOURCE: nationthailand.com
Keep in contact with The Thaiger by following our
Facebook page
.
10 billionaires among Thailand's 500 MPs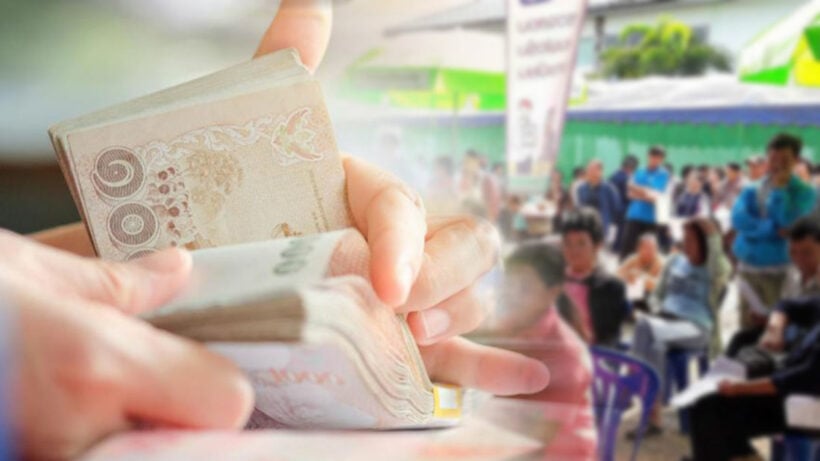 Thailand has 10 billionaire MPs, while the poorest MP has just 5,064 baht in his bank account, according to reports from the Office of the National Anti-Corruption Commission.
Of the 10 billionaire MPs, Mrs. Nathee Ratchakitprakarn, of the Bhumjaithai Party, wife of Tourism and Sports Minister Pipat, is the richest, with declared assets of about 4.675 billion baht.
The other nine billionaire MPs are:
Mr. Anutin Charnvirakul, Bhumjaithai party leader, deputy prime minister and public health minister, with 4.249 billion baht (including two planes, two boats, Buddha images worth 121 million baht and 395 million baht in bank deposits)
Bhumjaithai MP for Satun province, Mr. Piboon Ratchakitprakarn, with 2.342 billion baht
Mr. Suriya Juangroongruangkit, industry minister and Palang Pracharat MP, at 2.198 billion baht
Mr. Apichaiubon, Democrat party-list MP, with assets of 2.048 billion baht
Mr. Nataphol Teepsuwan, Palang Pracharat party-list MP and education minister, with 1.985 billion baht
Khunying Kalaya Sophonpanich, deputy education minister and Democrat party-list MP, with 1.785 billion baht
Ms. Supamat Issarapakdi, Bhumjaithai party-list MP, who has 1.609 billion baht
Mr. Kittisak Khanasawat, Pheu, Thai MP for Maha Sarakham, with 1.529 billion baht
Democrat party-list MP Korn Chatikavanich, with 1.097 billion baht
PM's Office Minister and Chart Pattana party-list MP Tewan Liptapallop, who has 1.03 billion baht
House Speaker Chuan Leekpai has assets of about 8 million baht
Of the 500 MPs, it appears that Mr. Phisanu Polatee, Bhumjaithai, MP for Pathum Thani province, has the least assets. There was, at the time reporting, only 5,064 baht in his bank account.
Earlier, he reported that he earned 14,000 baht a month from the Provincial Administration Organization. His earnings as an MP since May totaled 829,700 baht. He said he is living in the house of his mother and the car that he has been driving belongs to a friend.
Several MPs have not yet declared their assets to the NACC's Office, including Future Forward party leader Thanathorn Juangroongruangkit and Future Forward MPs Pannika Wanich and Pitha Limcharonrat.
SOURCE: thaipbsworld.com
Keep in contact with The Thaiger by following our
Facebook page
.
Opposition hits out at government's military spending in 2020 budget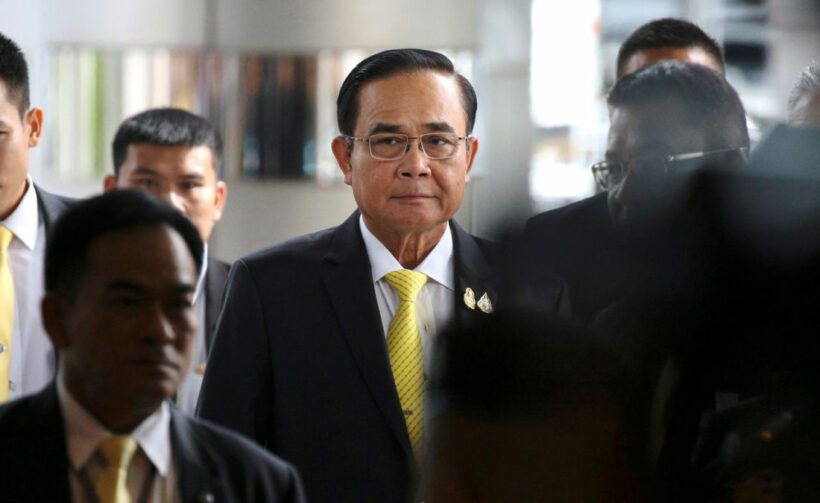 PHOTO: Reuters | The Business Times
The opposition is accusing the government of being more concerned with military arms than the daily struggles of Thai citizens. During a debate in Parliament on the budget bill, the government was accused of caring more about the growth in military spending than citizens' financial woes.
The opposition levied the attack after PM General Prayut Chan-o-cha delivered the 3.2 trillion baht bill to the House of Representatives. The debate on the 2020 budget is expected to continue for two more days and if approved by Parliament, the bill will come into force early next year.
The PM says the budget aligns with the "20 year strategy" to improve the living standards of the nation's citizens while growing the economy, but opponents accuse him of making defence spending a priority.
The leader of the opposition, Sompong Amornvivat, claims that in the five years the PM has been in power, total spending has hit 14.3 trillion baht, with loans of 2.2 trillion baht, without any significant growth in the economy. He accuses the government of spending more than 6 billion baht on defence, with the Interior Ministry getting 25 billion baht more than last year.
It's also understood that the government has also put 518.8 billion baht aside, which it can spend as it wishes, without the consent of Parliament.
The government's tourism stimulus plan, whereby domestic tourists would be given cash incentives, also came under fire as Sompong declared it a waste of money that would do nothing to boost productivity.
The subject of the PM's oath-taking fiasco reared its head again, as the leader of the Seree Ruam Thai Party, Pol General Sereepisut Temiyavej declared the PM and his government unfit to rule or propose a budget bill as a result of it.
Anudit Nakorntab from the Pheu Thai party said the government should postpone unnecessary spending on military arms while the country's citizens battle economic hardship, accusing the previous junta-led administration of also prioritising the military in its spending.
SOURCE: The Nation
Keep in contact with The Thaiger by following our
Facebook page
.