Phuket police tracking down snatch & grab thief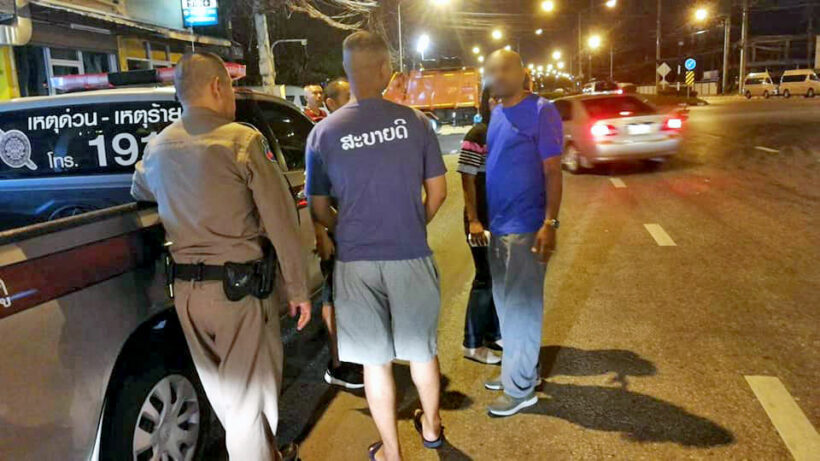 PHOTOS: Phuket Hotnews
A couple from Malaysia, 44 year old N Shiyamala Navaratnam and 45 year old Sivakumar Patchymuthu, reported to Saku police that they had been robbed near Nai Yang Beach, near the Phuket Airport.
The incident happened on August 8.
They told police they were riding a motorcycle heading back to their hotel between the beach road and Nai Yang Temple when a young Thai man on a motorcycle stole their bag. They reported that the bag had contained 1,540 Ringit in cash, 300 US Dollars, a gold bracelet valued around 36,000 baht, a pair of glasses and a Huawei smartphone.
The couple say the thief is a man approximately 20 years old, wearing long black trousers and a black jacket. He was skinny and had fair skin. The thief was also riding a motorcycle without wearing a helmet. He overtook them in front of Wat Mongkhon Wararam School before grabbing the bag that the wife was holding on her right shoulder, and fled.
The couple followed him and found that the thief had stopped to talk with another man but when he saw them, he quickly headed off to Bangmalao Market and then to the old airport road. They eventually lost him and then reported the incident to the police.
Saku police and tourist police are now working on the case and checking the CCTV cameras around the scene.
SOURCE: Phuket Hotnews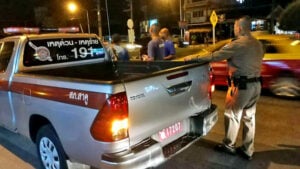 Keep in contact with The Thaiger by following our
Facebook page
.
Combined force arrests 107 illegal Cambodian migrants within a day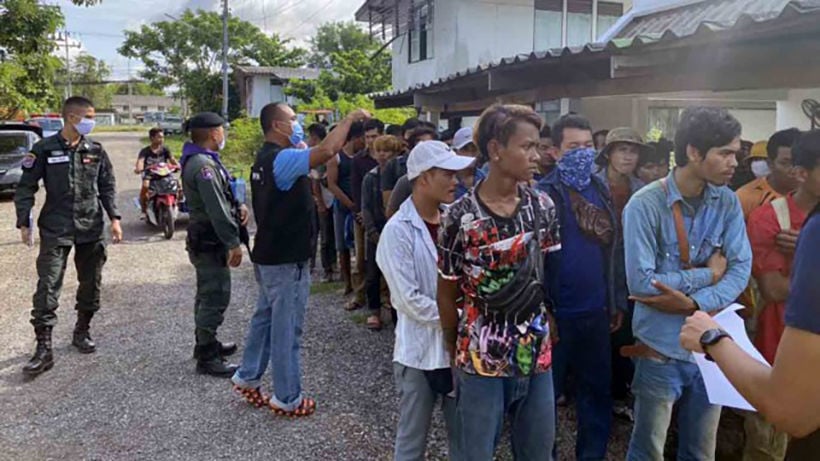 Immigration officials in Sa Kaeo province, together with border police and the Thai military, have arrested 107 illegal immigrants since yesterday. Sa Kaeo lies about 200 kilometres east of Bangkok at the Cambodian border.
The commander of the Burapha Armed Forces (Tigers of the East) – the nickname of the military clique attached to the 2nd Infantry Division, the Queen's Guard – ordered military personnel along the border to be on high alert for Cambodians attempting to cross the border without authorisation. Thai authorities and doctors are deeply concerned about Covid-19 potentially being brought across porous land borders into the country.
34 of the illegal migrants were found in northern Phichit province's Ban Khao Luk Chang area, after concerned villagers and security teams told immigration they believed Cambodians were in the area and being transported illegally over the border for around 3,000 baht per head.
Checkpoints in the Sa Kaeo area, and tips from locals in Ta Phraya helped successfully locate the vast majority of the remainder. In all, 58 men and 49 women were arrested. They are now being processed for deportation.
Thailand has not had a single confirmed locally spread case of Covid-19 in over 45 days. Cambodia "officially" discharged its last coronavirus patient in May.
SOURCE: The Pattaya News
Keep in contact with The Thaiger by following our
Facebook page
.
Over 1,400 arrested, fined for illegal motorbike races in Udon Thani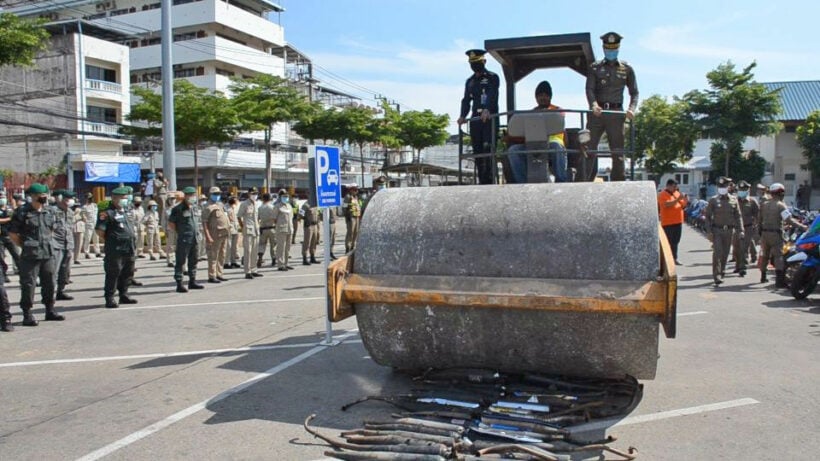 In a move reminiscent of last week's public shaming in Chon Buri, police in the northern province of Udon Thani have hired a local steamroller to destroy hundreds of illegally modified motorcycle mufflers. More than 1,400 alleged street racers were arrested and almost 370 motorcycles seized in a week long crackdown on illegal racing in the province. Udon Thani's police chief announced the results of the crackdown yesterday:
"23 police stations in Udon Thani joined forces to arrest street racers and related offenders from June 22-30, in order to ensure peace and safety in the neighbourhood. We have issued warnings to parents of nine underage offenders, fined 284 motorcycle shops for providing modification services to racers, seized 368 motorcycles used in the racing as well as 535 exhaust pipes that were illegally modified to create loud noises. A total of 1,439 suspects were arrested and fined for breaking the Land Traffic Act."
"As for underaged offenders, the police have summoned their parents to sign an acknowledgement and provided them a mandatory course on street safety to prevent future offences."
Police then crushed the seized exhaust pipes with a steamroller in public to prevent the recycling of parts for further illegal modification. The media were invited along to capture the public humiliation.
"Parents should keep a close eye on their children, especially regarding where they go at night and what they do to with their motorcycles. Street racing is not only illegal, it's also extremely dangerous and causes disturbances in the neighbourhood."
Since the national curfew was lifted last month, illegal motorbike racing has returned to Thailand's streets with increased popularity. From June 20-30, police arrested more than 5,600 racers, known locally as "dek waen" or "vanz boys," and seized more than 17,700 motorcycles nationwide.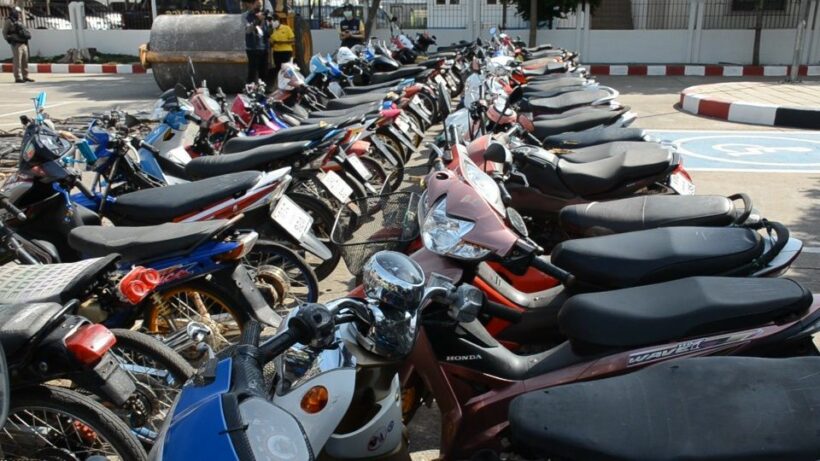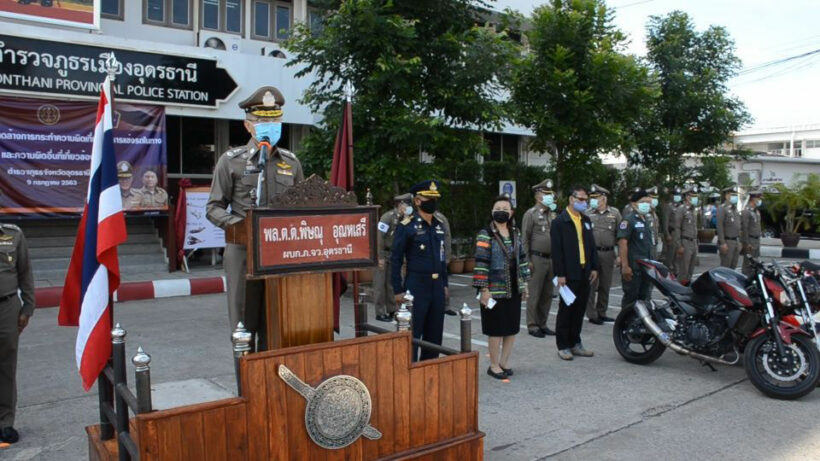 SOURCE: Nation Thailand
Keep in contact with The Thaiger by following our
Facebook page
.
Man high on yaba tries to stab family after not sleeping for 6 days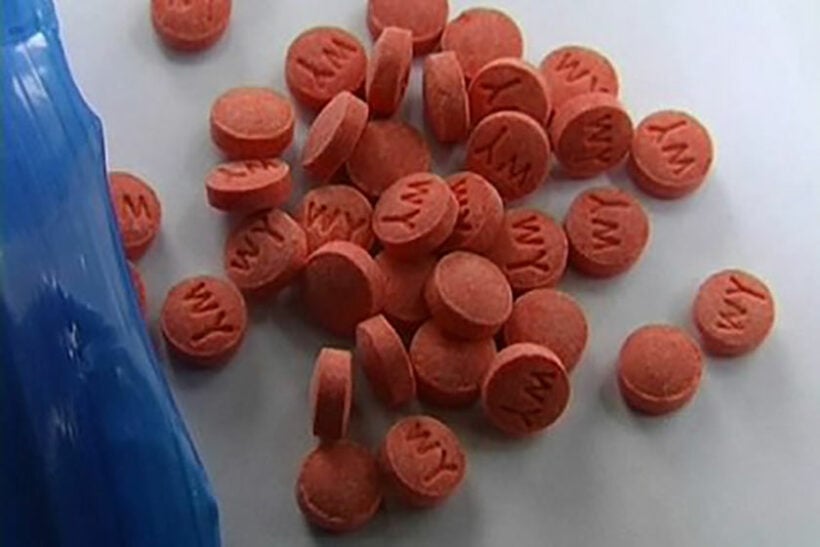 A man high on what Thai people call yaba (a drug containing a mixture of methamphetamine and caffeine) reportedly tried to stab his wife and child after getting no sleep for 6 nights. The incident occurred in the eastern province of Chon Buri with the man saying his drug-induced hallucinations were convincing him someone was trying to kill him.
Thai Residents reports that his wife, a 20 year old woman named only as Siriluk, says that her husband, 32 year old Vichai, tried to stab her in the neck. She managed to escape with just a small cut, before grabbing the couple's child and running outside. There she was able to scream for help from the neighbours, with Chon Buri police and rescue workers on the scene shortly after.
Siriluk says her husband had been on a 6 day yaba binge, with no sleep. Officers found him upstairs at the property, with stab wounds on his body and a knife stuck in his chest. It took the police over an hour to calm the man down by talking to him, eventually persuading him to surrender. He has been taken to Chon Buri Hospital for treatment and will be remanded into police custody once he has recovered.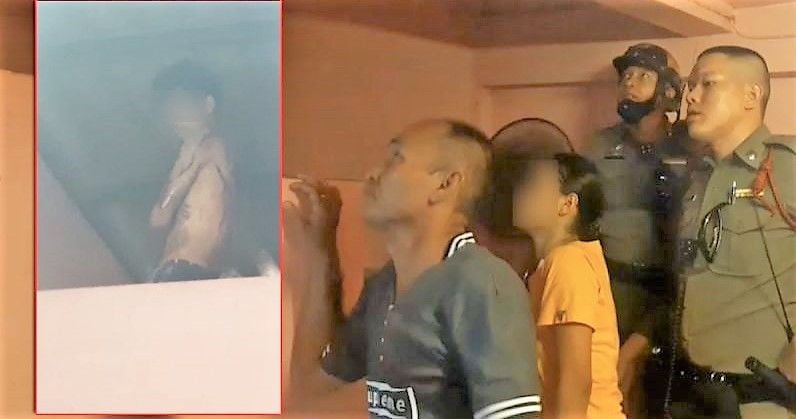 SOURCE: Thai Residents
Keep in contact with The Thaiger by following our
Facebook page
.