Nearly 100 million baht of methamphetamine seized in Nong Khai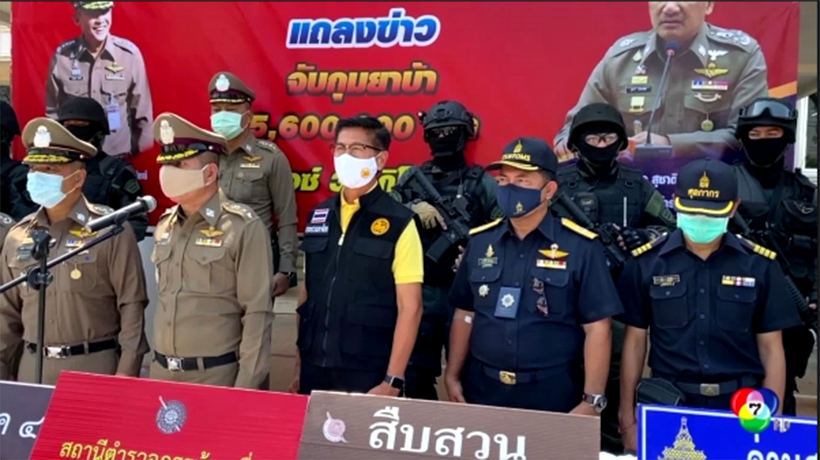 General Suchart Theerasawat, Deputy Director of the Nong Khai Police station (northeastern Thailand), has put the results of a massive drug haul on display for the media. Police had confiscated 28 sacks containing illicit drugs – 5,600,000 methamphetamine tablets (yaba) and 2 sacks of crystal methamphetamine (ice) weighing 33 kilograms. The drugs had an estimated street value of 93,900,000 baht. A black Hyundai van, registration number 9688 from Bangkok, was also confiscated.
Nong Khai borders Laos.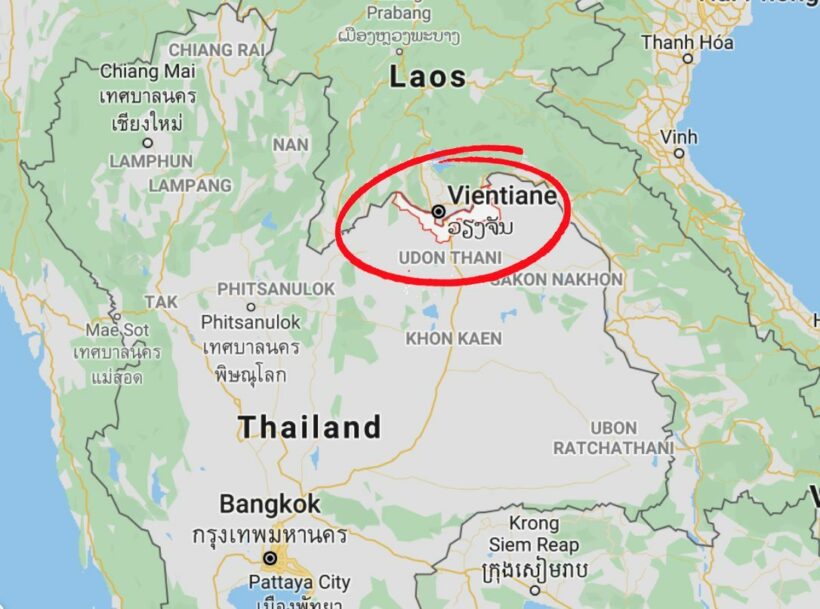 The police officers say they were acting on a tip off about a big shipment of drugs being smuggled across the Mekong River on the Laos border. Officers were hiding when the Hyundai van pulled into a park at about 8 pm. The van driver tried to evade the police but crashed into a police car and ended up breaking down on the side Nong Khai-Phon Phisai road.
The driver tried to flee the scene and run into the adjacent forest but was later apprehended. When the police inspected the van, they found the massive haul of drugs.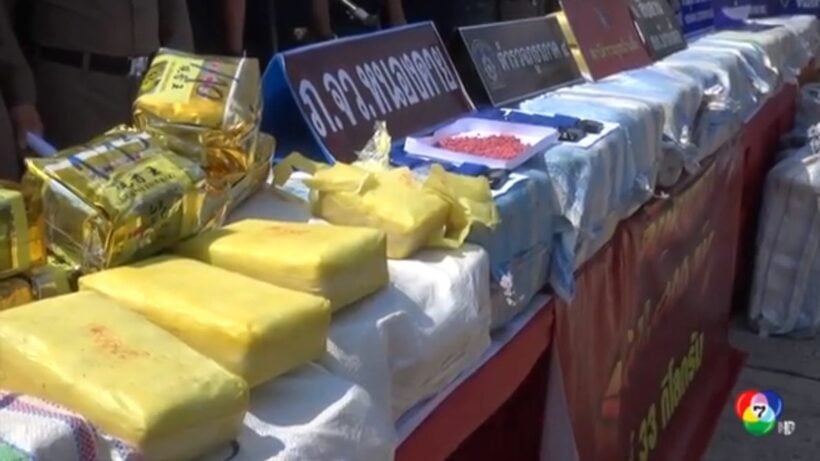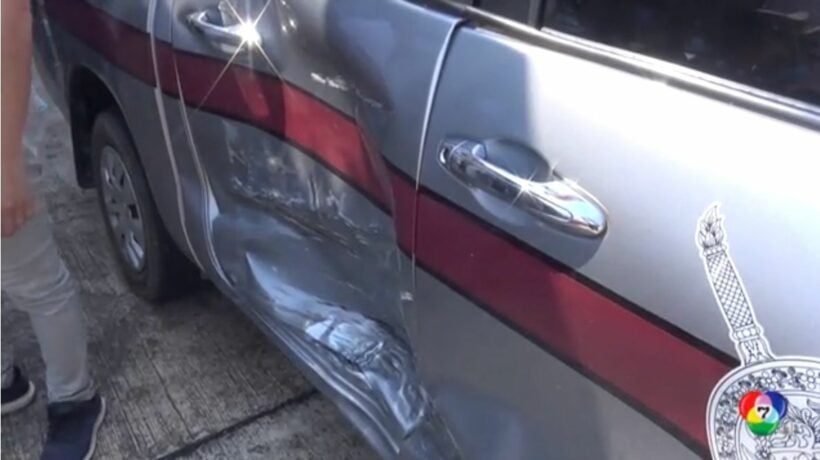 SOURCE: Ch 7 News
Keep in contact with The Thaiger by following our
Facebook page
.
Man arrested after hacking bank account of nearly 400,000 baht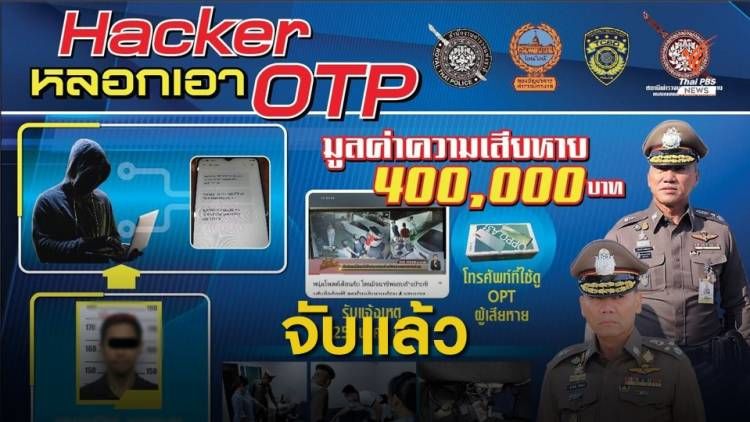 Police arrested a man for fraud after he hacked into a rich businessman's bank accounts using a smartphone sent in the mail, posing it as a prize. 34 year old Anontwat Vorametchayangkul took 395,000 baht from the man's accounts, police announced yesterday. He has a background in computer science, and police say he is wanted in 9 cases which are mostly fraud related.
A text message was sent to the businessman saying he won a phone in a customer reward promotion from a luxury hotel where he had recently stayed. He also received calls from the number, and when he didn't answer, they contacted his mother's phone saying the won the phone in a random drawing and he also won a free 3-day stay at the hotel.
The phone was later delivered to his house in Bangkok and was told to keep the SIM card in the phone for 2 hours to verify his reward. He checked his bank account sometime after and noticed money was missing.
The delivery driver was questioned. He said he took short term jobs he found online and was hired to deliver mobile phones people won in a hotel promotion for 5,000 baht. Police say the driver was not involved in the scam.
SOURCE: Bangkok Post
Keep in contact with The Thaiger by following our
Facebook page
.
Internet scam offers dodgy amulets for lottery wins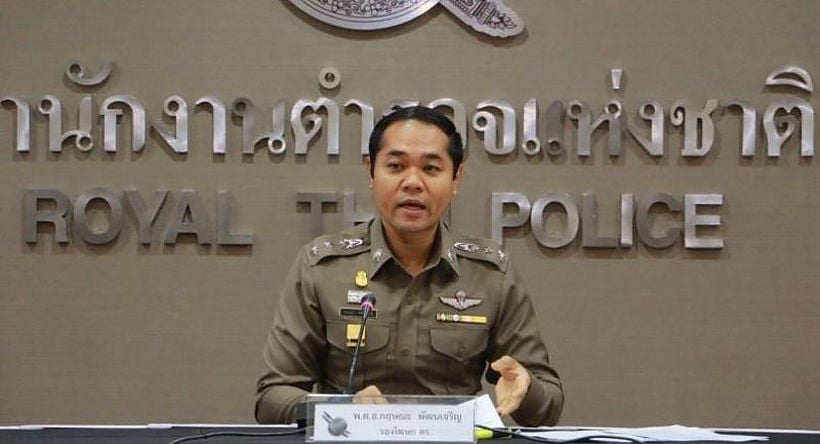 Police are warning of new internet scam offering lucky amulets to guarantee lottery success, claiming, falsely, that they've had helped celebrities win the lottery multiple times. The announcement from the deputy spokesman for the Royal Thai police yesterday.
"Investigation officers have looked into this matter and found a group of people who offered to buy lottery tickets after they had won the prizes in the latest drawing, so that they could take a picture and post on social media claiming it was won by celebrities. Such an act is a violation of the Computer-related Crime Act of 2007."
The Act says that those who key into a computer system distorted or forged information or data, in a manner likely to cause damage to another person or the public will be subject to imprisonment of up to 5 years and/or a fine of up to 100,000.
"Lottery is a game of chance with no way to guarantee success, therefore people should consider carefully before buying anything that claims to bring luck to the owner. If you were damaged by, or have information regarding this kind of internet scam, please contact Police Cyber Taskforce hotline at 1599, 1155 or 191."
Amulet scams have been a popular inhabitant of the top ten local scams for Thais. THIS is from a temple in Phuket that was ripping off Chinese tourists selling off cheap plastic amulets for exorbitant prices with promises of 'lucky' or 'magic' powers.
SOURCE: Nation Thailand
Keep in contact with The Thaiger by following our
Facebook page
.
Carpenter killed at migrant workers' camp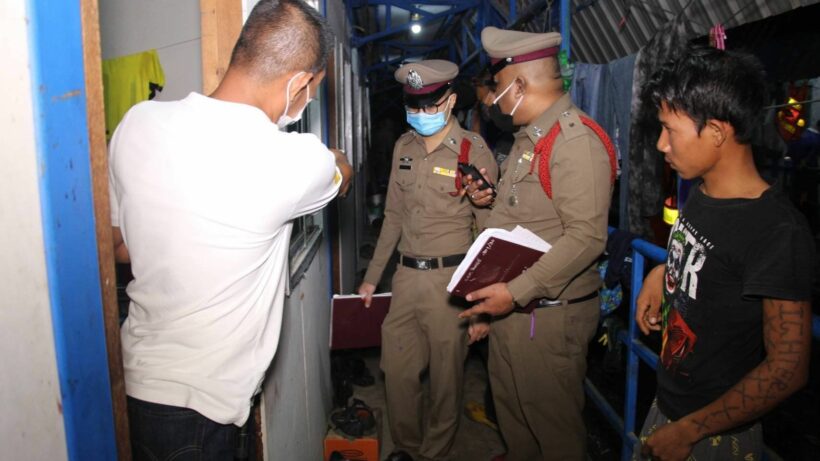 A Burmese carpenter was killed early yesterday morning at a central Thailand workers' camp which houses hundreds of migrant workers. 32 year old Thein Tun, was stabbed multiple times and was dead by the time police arrived at the Sino-Thai Engineering camp in the Samut Prakan province, just south of Bangkok.
Police found a knife but are still looking for possible suspects. The workers at the camp are from Cambodia and Myanmar. Only some can speak Thai. Police tried questioning some of the workers with the help of those who could speak Thai, but no one said they knew or saw what happened.
SOURCE: Bangkok Post
Keep in contact with The Thaiger by following our
Facebook page
.