Shopping centres, department stores prepare to reopen tomorrow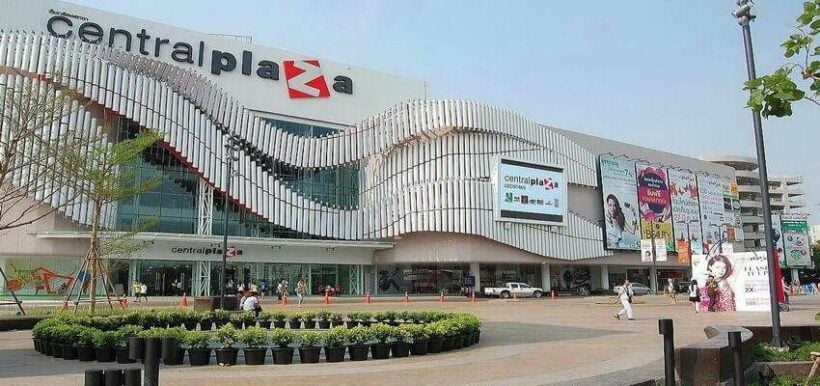 Department stores, shopping centres and larger restaurants, as well as other businesses across the nation, will begin gradually reopening tomorrow after nearly 2 months of closures due to the Covid-19 pandemic and the national state of emergency declared to fight it.
The decision to go ahead with Phase 2 of the easing of restrictions was announced yesterday, but has yet to be formalised, so the list of business allowed to reopen could still change. A spoksewoman for Central Department Stores, part of SET-listed Central Retail Corporation, had this to say…
"This is considered good news after a long two months of waiting. The sooner malls are allowed to reopen, the faster it will stimulate the economy. Although the reopening is allowed on a gradual basis, it is better than leaving the department stores and shopping malls standing still."
She says Central is ready to reopen all of its department stores across the country tomorrow, and all 23 CDS stores nationwide are adhering to the "Central Clean & Safe" concept, with its 5 principles with 26 stringent measures, all following government guidelines.
Department store staff will wear masks and face shields at all times while working, sanitise their hands before and after serving customers have their temperature checked every 3 hours. The company has also improved ventilation and increased air exchange rates to more than 10 times per hour, well beyond requirements, and installed short-wavelength UV sanitising units in ventilation systems.
Every tester, every sample product, and any item that is tried will be sanitised and all fitting rooms will be sanitised after every use.
"We've also installed automatic UV-C sanitising units on escalator handrails at some stores, including Chidlom and Lat Phrao, and will roll them out at 10 stores in Bangkok."
The senior vice president and head of retail support at CDS says the company was already on full alert about the impact of the virus on its operations before malls were ordered closed on March 22, and is seeking new equipment to support all CDS operations.
"We believe the measures we prepare for reopening stores are beyond the government's requirement and customers' expectations."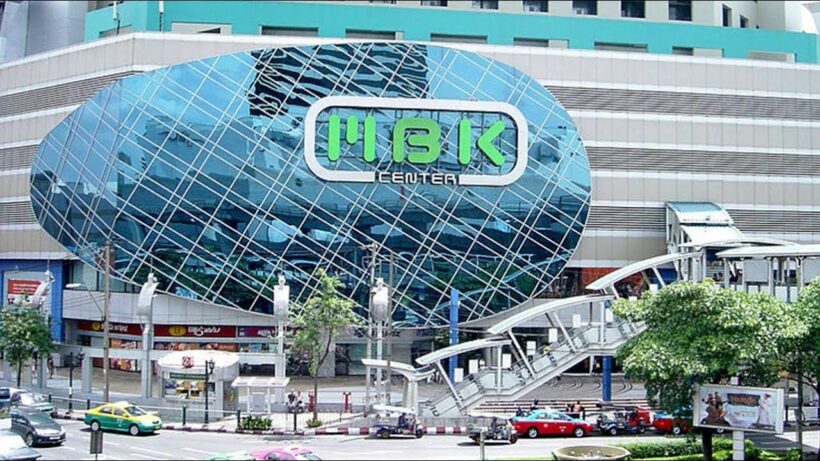 CDS expects about 70% of customers to come back to shop initially.
"Low and middle income earners will likely remain cautious about spending, while higher-income shoppers have not felt as much impact from the pandemic."
The managing director of MBK, which operates malls and shopping centres in Bangkok and throughout Thailand, also praised the government's decision and says MBK is ready to reopen tomorrow.
SOURCE: Bangkok Post
Keep in contact with The Thaiger by following our
Facebook page
.
Thai Fruit Golden Month festivals to be held in 8 Chinese cities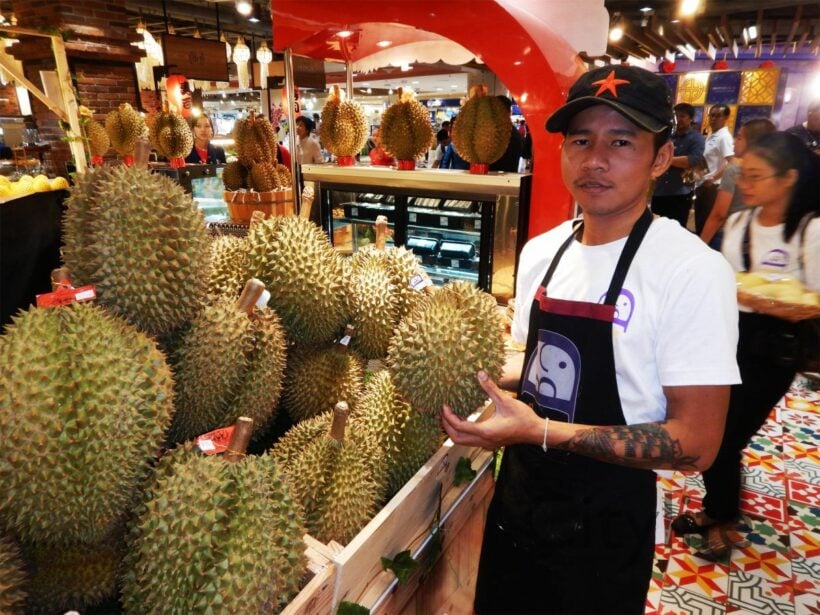 8 Chinese cities will host Thailand Fruit Golden Months Festivals as local governments there begin easing lockdown measures and travel restrictions. The director-general of the Department of International Trade Promotion made the announcement yesterday, saying the the festivals will promote Thai fruit exports around China.
"The campaign aims to increase the export of durian, mangosteen, longan, mango, rose apple, coconut, pomelo and banana. China will host the festivals from May to July in Shanghai, Qingdao, Nanning, Chengdu, Chongqing, Xian, Xiamen and Kunming."
"For offline activities, sales booths will be set up at leading department stores in each city. As for online activities, the department and the local authorities will jointly host online business matching from May onwards to invite Chinese retailers to order Thai fruits online to sell in their stores as well as hold promotional campaigns with Chinese mobile applications, like Geso and Hema, to increase sales."
"The department will also promote Thai fruits in other markets, such as Singapore, Myanmar and Laos in a similar manner once the local governments ease lockdown measures."
In April, at the height of the Covid-19 pandemic, China opened 2 border gates in its southern Guangxi province to allow imports of Thai fruits from the Vietnamese side. Chinese are big importers of Thai fruit, especially Thai-grown durian.
SOURCE: Nation Thailand
Keep in contact with The Thaiger by following our
Facebook page
.
Pattaya hoteliers complain about alleged "quarantine kickbacks"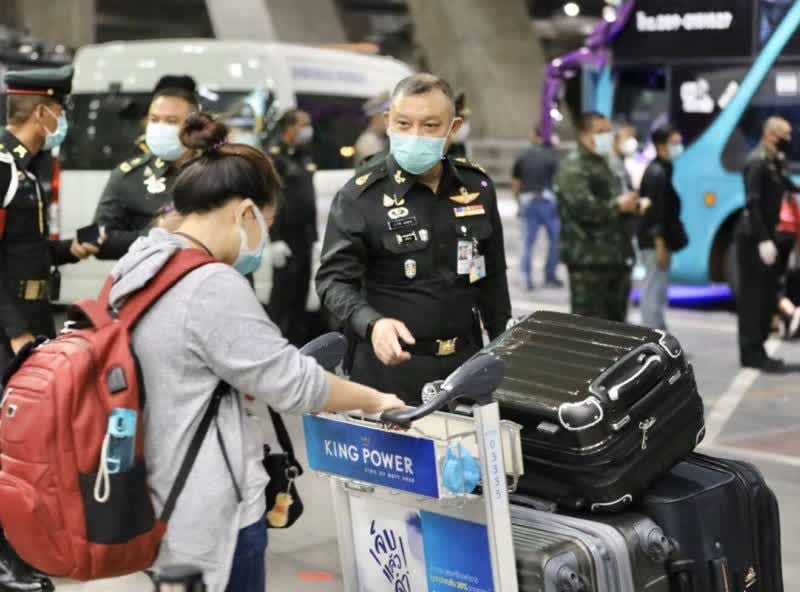 Hoteliers in Pattaya have made an official complaint about a group of people, claiming to be officials who can ensure their properties will be chosen as quarantine centres, are demanding kickbacks of up to 40%. They are urging the government to look into the issue, but officials have been quick to deny any involvement by legitimate authorities.
Government spokesperson Narumon Pinyosinwat said yesterday that PM Prayut Chan-o-cha has ordered an investigation into the allegations. He has promised to take tough action against anyone "taking advantage of people and business operators during this difficult time."
The assistant spokeswoman for the Centre for Covid-19 Situation Administration also said yesterday that the centre has never sent anyone to coordinate or demand "change" for turning a place into a state quarantine facility.
On Friday Manager Online reported that a "number of people" have been approaching hotel operators in the resort town, offering to ensure their properties are chosen for state quarantine if they pay them up to 40% of what they receive from the government.
The government will pay participating hotels 1,000 baht per person per day for hosting people during their mandatory 14 day quarantine periods. Around 80,000 Thai nationals who have returned from abroad have been placed in quarantine facilities nationwide as a precaution against the spread of Covid-19, some of them hotels..
State agencies choose quarantine sites based on a set of criteria that include hotel licences, a capacity of more than 200 non-carpeted rooms and separate air conditioners for each room. There are several hotels that meet the criteria in Pattaya, where about 10,000 rooms have already been used for the purpose. Since all hotels have been temporarily closed by government order, operators are eager to make any kind of deal that could earn them some money.
But the acting president of the Chon Buri chapter of the Tourism Council of Thailand says a number of hoteliers in Pattaya are reluctant to pursue the deal.
"Although they will be paid 1,000 baht per person per day for 14 days, costs of meals are included, not to mention staff and utility costs. Besides, accepting the deal will disqualify their employees from social security benefits."
He was referring to compensation their employees would receive from the Social Security Fund, which would end if they are re-employed, even for 14 days. The chapter sent a list of 20 hotels willing to turn their facilities into state quarantine centres, but they have not been inspected by authorities.
"Importantly, a group of people claiming to come from unidentified state agencies have approached us, saying they could make our hotels state quarantine places and we would get 1,000 baht per person per day. The catch? We'll have to pay them an 'operation fee' of 40%."
The chairman of the Pattaya Business and Tourism Association confirmed the kickback demand at rates between 30% and 40%.
"Even if a hotel does not meet the criteria, these people promised they could coordinate to make it happen. So it's possible this is teamwork."
A PBTA adviser confirmed several operators of large and mid-sized hotels had been approached but most had turned down the offer as they viewed it was not worth it to reopen their hotels.
SOURCES: Chiang Rai Times | Bangkok Post
Keep in contact with The Thaiger by following our
Facebook page
.
Pattaya Council mulls a mass transport monorail system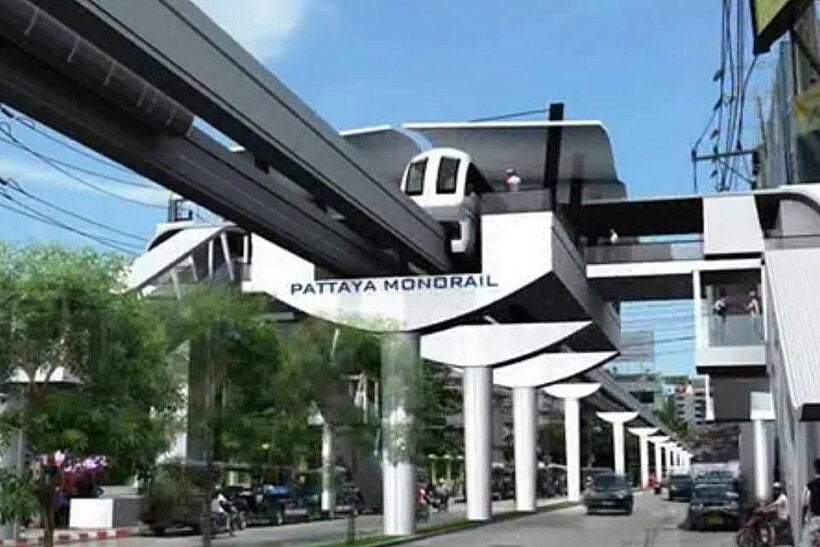 Nothing like the middle of a pandemic to announce a new monorail project. Undeterred, the Pattaya City council have announced a new 9 kilometre monorail as part of its Eastern Economic Corridor projects. They cite the need to ease traffic congestion caused by rapid urban growth in the seaside party town. They say the inner city area is in desperate need of a proper public transport system.
The City's deputy mayor Manote Nongyai says that an "efficient system will be in high demand after the Covid-19 crisis eases, which will see an influx of tourists return to the city".
"Pattaya has a wealth of potential for economic development, it has been plagued with traffic problems caused by rapid urban growth."
But the planning is still in the early days and it's not the first time that the monorail has come up. Just 5 months ago the Council was all excited about a new light rail tram system for the city. That appears to have fallen off the mayor's desk and been replaced with this latest monorail project. Yesterday's announcement was a chance to discuss the feasibility study, assess the environmental impacts and come up with designs for the development of a Pattaya monorail system.
The 9 kilometre monorail track would run from the Pattaya railway station along a motorway, to Northern Pattaya Road, Pattaya Sai 2 Road, Thap Phraya intersection to the Bali Hai Pier. The route passes some of the main locations for daily commuters, according to the deputy mayor.
The deputy mayor said Pattaya city hall is allocating a budget of 70 million baht for the feasibility study and said that the proposed monorail would link with the government's 'pin up' EEC infrastructure which spans three eastern provinces of Chachoengsao, Chon Buri and Rayong. The council had already hired a consultants to study designs and environment impacts. There was no timeline for a completion of these components of the project.
He also said the monorail project could be an investment under a public-private partnership.
But some of the basic components of the system appear to have been decided already with the deputy mayor announcing that the the monorail system sit up on elevated steel-reinforced concrete pylons, with each pylon only 1.8 metres wide carrying the monorail tracks.
"That means they do not take up much space during the construction, which makes them suited for the narrow road surfaces in Pattaya."
He also stressed that there would be no need to expropriate a lot of land along the proposed route for the construction process, meaning there would be less impact on local residents.

Loading ...
SOURCE: Bangkok Post
Keep in contact with The Thaiger by following our
Facebook page
.