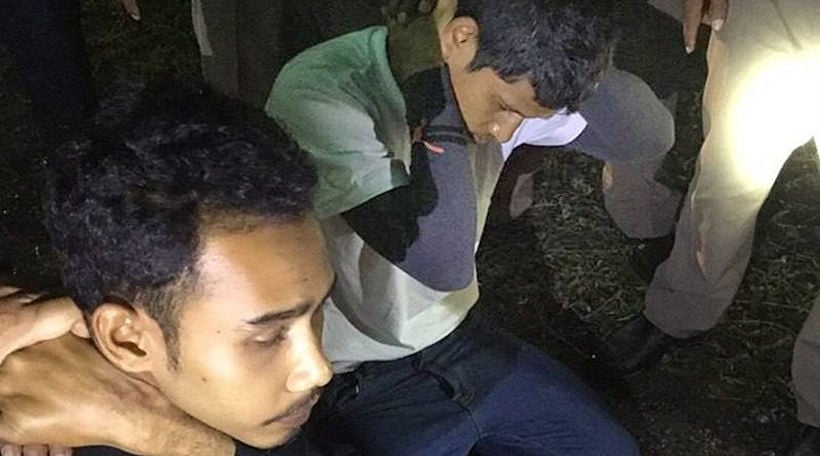 Two men already detained by Bangkok metropolitan police confessed yesterday that they came from the south of the country to plant bombs in Bangkok, the Thai-language Khaosod reported.
Photos of the two men appear the same as the two men detained early on Friday morning following the placement of a 'fake' bomb at the front of the Royal Thai Police HQ. This incident unfolded hours before Friday morning's peak hour chaos as small bombs exploded in four locations around the city.
According to a report on Channel 3, later disputed by the PM, Wildun Maha and Luai Sae-ngae from Narathiwat province, have confessed to placing bombs and arson devices across Bangkok, most of which were detonated on Friday morning. An unnamed police source claims the pair intended the bombing spree to be in retaliation for the death of a friend who died while under military custody in the southern region.
Read more about that story HERE.
The two men, if the reports are correct, used two different types of transport to flee the front steps of the Royal Thai Police headquarters on Thursday night and changed clothes twice before catching an inter-provincial bus from Chatuchak, heading southbound. Police boarded the bus at a checkpoint in Chumpon and arrested the men based on their CCTV surveillance.
In the report, the suspects say they and eight other men who came with them, wanted "to show their capability" in creating violence in the Thai capital city.
But a spokesperson for the PM told the media yesterday.
"The news is inaccurate."
Naruemol Pinyosinwan explained to reporters that the investigators are still working to collect evidence of the crime, and they will make formal announcements of their findings in the future.
"I'd like to ask the media to wait for the formal announcements from the police."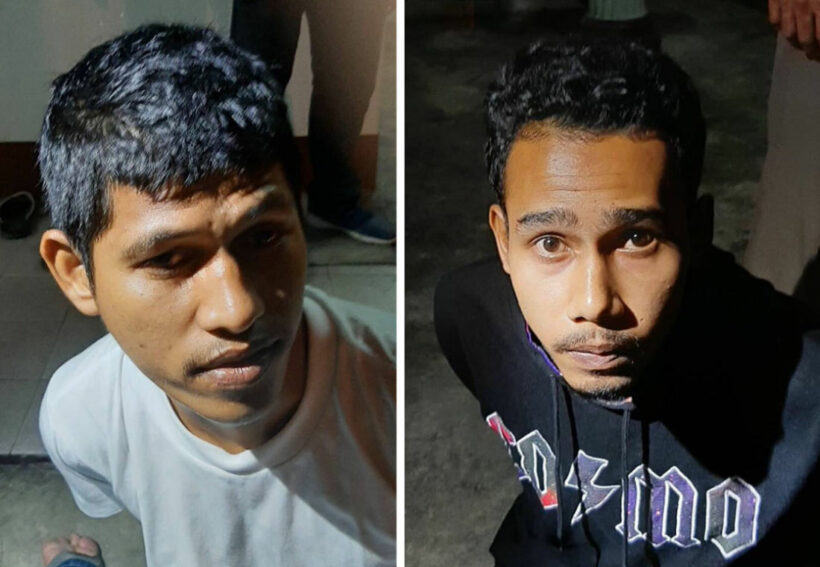 Wildun Maha and Luai Sae-ngae in police custody before bombs exploded on Friday morning