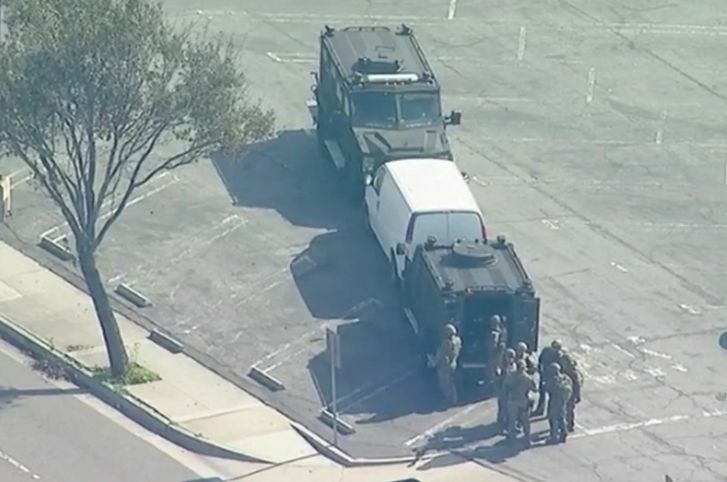 A gunman killed 10 people in a shooting at a California dance studio on Saturday night. The gunman, 72 year old Huu Can Tran, also injured another 10 people after opening fire in the Star Ballroom Dance Studio in Monterey Park, located in Los Angeles County.
LA County Sherrif Robert Luna did not have the victims' exact ages, but said they all appeared to be over 50 years old, the Associated Press reported. The shooting took place in a predominantly Asian community during the Chinese New Year.
Only about 20 minutes after Tran killed 10 people at the Star Ballroom studio, he walked into another dance studio, Lai Lai Ballroom in nearby Alhambra. Luna said…
"The suspect walked in there, probably with the intent to kill two more people."
Fortunately, two community members disarmed Tran, according to Luna.
Tran then fled the scene. The next morning, police found Tran's white van. As officers approached the van, they heard a gunshot inside it. The officers then found that the man inside the car was Tran, and he had died of a self-inflicted gunshot.
Police are still investigating Tran's motive. However, ABC 7 reported that jealousy might have been a motive. Community leader Chester Chong told the outlet that a woman was invited to an event but not her husband, which made him upset. Chong said he believed that woman's husband was the suspect.
The US has a notorious problem with mass shootings. Just last month, a person was killed in a shooting at Mall of America in Bloomington, Minnesota. The shooting occurred when two groups of young men got into a scuffle at Nordstrom, an upscale clothing store common in shopping centres in the US.
After the latest horrific shooting in Monterey Park, will the US find a way to emerge from its insidious problem with gun violence?