"Surgical masks no guarantee against coronavirus" – medical experts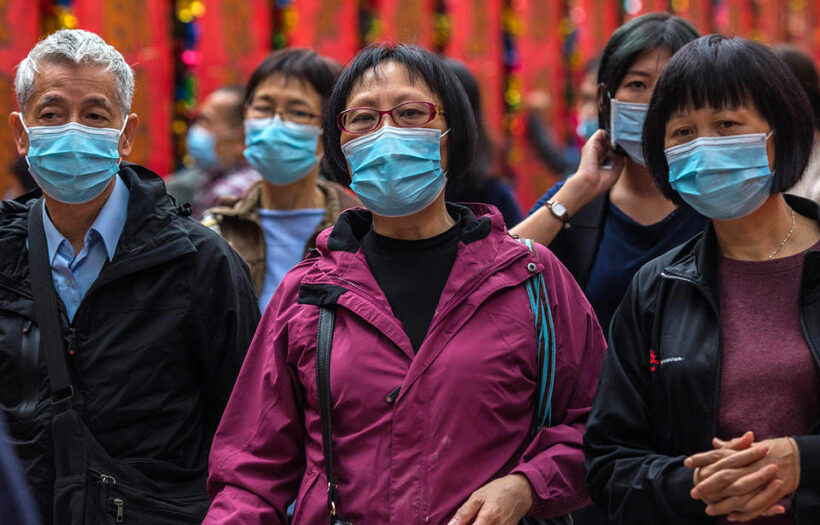 The Wuhan Coronavirus is making news around the world and the sight of people wearing face-masks is now becoming common – whether they're in a high-risk area or not. The World Health Organisation (WHO) has upgraded the global threat level to "high." Many countries have banned or reduced flights from China and are stepping up screening efforts at their airports. Malaysia is the latest ASEAN member to join the growing number of countries that have imposed a temporary ban on Chinese nationals arriving from Wuhan and surrounding Hubei province. The Philippines has also banned flights from Wuhan, and sent back 500 Chinese tourists who came from the city.
As Asian commuters cover their noses and mouths with paper thin covers, medical experts dispute the usefulness of mass-produced surgical masks to block transmission of the flu-like virus.
"It is not one of the recommended barrier measures" for those who have not been contaminated, according to France's health minister. A senior researcher at the Osaka Institute of Public Heath told the media that high-quality masks could be effective, referring to more expensive, tight-fitting respirators used to filter fine dust and pollution.
"But as always, there is no 100% guarantee."
Still, on Bangkok's streets many people put faith in surgical masks.
"I'm very concerned about the virus," one citizen told reporters. "Everywhere I go, I also bring alcohol and hand sanitiser to clean my hands and avoid areas with Chinese tourists."
Others wore heavier duty PM2.5 masks, in a city shrouded for weeks by damaging pollution. One Bangkok chemist said the outbreak has led to the most intense panic-buying of medical items he has seen since the SARS epidemic of 2002-2003.
"All our mask suppliers are out of stock. The masks are made in China and the country itself is out of stock."
The World Health Organisation is advising regular hand washing with soap, alcohol rubs and avoiding touching one's face as well as crowded places as effective habits to protect against infection. The advice has not stopped a run on the masks, stockpiling or price hikes, from Cambodia to Tokyo, Hubei to Hong Kong, where queues stretch outside retailers with stocks.
But while Southeast Asian governments are stepping up efforts to prevent the virus from entering their countries, their efforts may be hampered. They may be able to effectively monitor who enters and leaves their respective countries legally, but what about those who slip under the radar?
Increasing border patrols, enhancing screening efforts, blocking people from entering and even sending back Chinese tourists may be effective, but the ASEAN region also has the issue of human trafficking.
According to the 2016 Global Slavery Index by human rights group Walk Free, some 25 million people are trapped in modern slavery in the Asia Pacific region, or 62 % of the global total. The US Department of State's Trafficking in Persons reports for 2018 and 2019 paint a grim picture for most ASEAN countries in terms of human trafficking. The coronavirus highlights the deadly consequences that could arise when problems like human trafficking are not dealt with.
SOURCE: The ASEAN Post
Keep in contact with The Thaiger by following our
Facebook page
.
Thailand is the leading ASEAN nation in annual suicide rates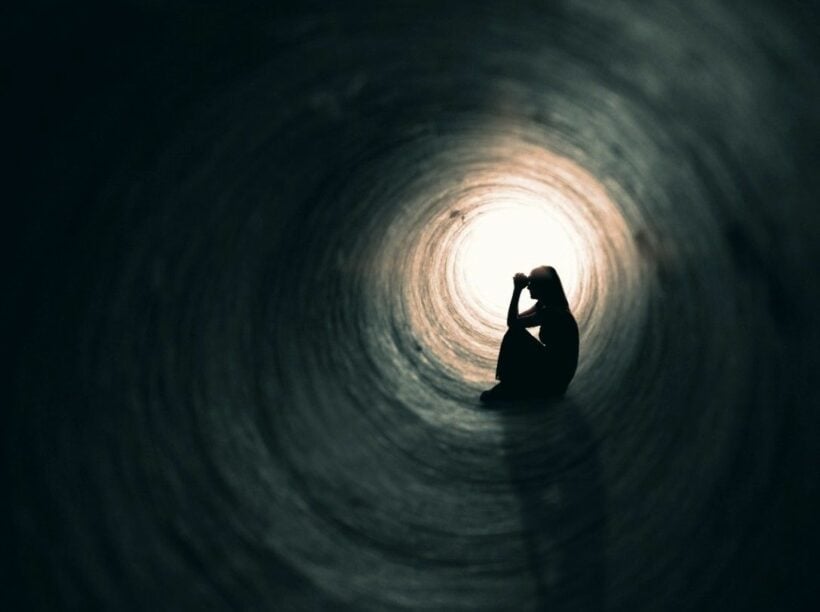 "Thailand, which ranks in 32nd place with 14.4 of suicides per 100.000 population – or nearly 10,000 suicide deaths last year."
Every 40 seconds, someone loses their life to suicide and nearly 800,000 people die due to suicide every year, according to the World Health Organisation. In Thailand, suicide is the second leading cause of death among 15-29 year olds, after road injury.
Thailand, which ranks in 32nd place with 14.4 of suicides per 100.000 population – or nearly 10,000 suicide deaths last year – holds the unenviable position of number 1 among ASEAN countries on the WHO suicide list, followed by Singapore (Rank 67 with the ratio of 11.2) and Laos (Rank 84 with the ratio of 8.6. The Philippines has the ASEANS's least rate (Rank 163 with the ratio of 3.2). Brunei wasn't on the 183-country list.
While noting that the number of countries with national suicide prevention strategies had increased to 38 in the five years since the publication of WHO's first global report on suicide, WHO Director-General Dr Tedros Adhanom Ghebreyesus stressed that this was still far too few and governments need to commit to establishing them.
"Despite progress, one person still dies every 40 seconds from suicide," said Ghebreyesus.
"Every death is a tragedy for family, friends and colleagues. Yet suicides are preventable. We call on all countries to incorporate proven suicide prevention strategies into national health and education programmes in a sustainable way."
If you or anyone you know is in emotional distress, please contact the Samaritans of Thailand 24-hour hotline: 02 713 6791 (English), 02 713 6793 (Thai) or the Thai Mental Health Hotline at 1323 (Thai).
The "40 seconds of action" campaign held last October provided an opportunity for people to help improve awareness of the significance of suicide as a global public health problem; improve knowledge of what can be done to prevent suicide; reduce the stigma associated with suicide; and let people who are struggling know that they are not alone.
The WHO also urged people to share their messages, photos, illustrations and videos that are not of a private nature on Twitter or Instagram using the hashtag #40seconds and #WorldMentalHealthDay.
SOURCE: The Nation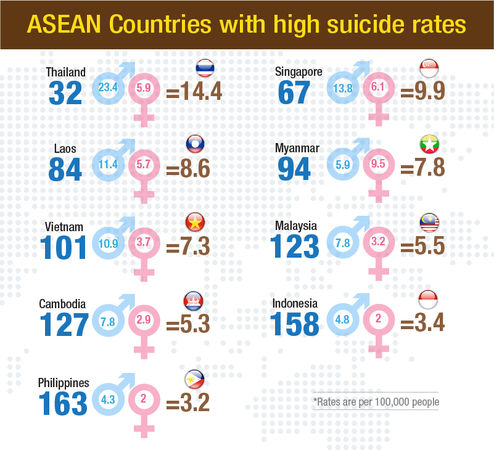 Keep in contact with The Thaiger by following our
Facebook page
.
ASEAN aiming to develop Universal Healthcare Coverage for all member states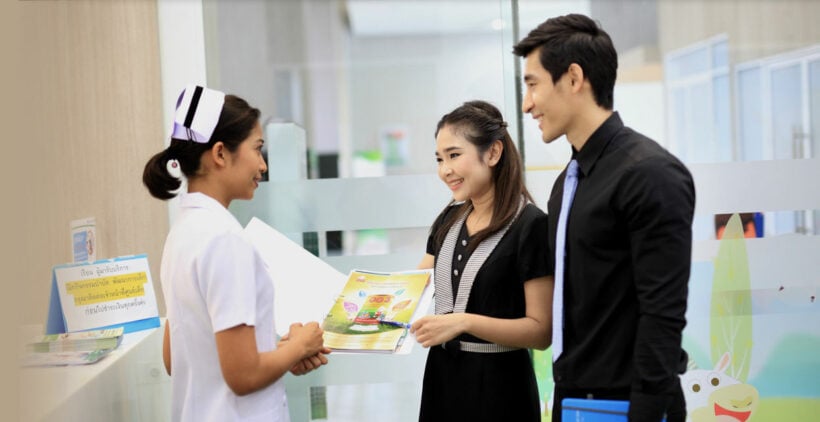 PHOTO: Pacific Health Care
Promoting universal healthcare coverage for citizens is now a common goal of ASEAN member states. The aim is to grant people access to healthcare without barriers to improve nations' health and wellbeing of all citizens. Universal healthcare is a hallmark of civilised governments around the world with the UN describing UHC as a right of all citizens.
Deputy Permanent Secretary of Public Health Ministry Dr Supakit Sirilak says the ASEAN Bloc hopes to assist some member states lift the standard of their medical services to provide full universal healthcare, understanding that each nation is at a different stage of economic development. Supakit oversees ministerial collaboration on the health agenda for the ASEAN states.
"Governments of some countries have yet to provide health coverage to civil servants. It would be difficult for them to implement UHC in the near future."
ASEAN countries fall into three groups progressing on their healthcare development journey.
• Brunei, Malaysia, Singapore and Thailand have succeeded in setting up successful UHC (Universal Health Care).
"The entire populations of these countries are covered by healthcare insurance."
• Indonesia, Philippines and Vietnam are halfway through the journey to UHC.
"Their governments have passed laws to guarantee healthcare access to citizens but their health insurance programs do not cover every citizen at this stage."
• Cambodia, Laos and Myanmar lack financial resources to fund free healthcare for citizens at this stage.
"Each ASEAN nation has a different level of health expenditure, showing the gap in health access among citizens in the region."
For example, in 2016, the average Singaporean spent approximately 74,400 baht per person on health. A person in Brunei, Indonesia, Malaysia and Thailand spent from 3,400 – 19,000 baht, while health expenditure per person in Cambodia, Laos and Myanmar was less than 3,000 baht per person.
Using Thailand's journey to UHC as an example, the Minister noted that the Kingdom was a middle-income country that could achieve UHC without getting rich first. Supakit said the success of introducing UHC in Thailand was de to two main factors: infrastructure readiness and long-term commitment from successive governments.
Prior to the introduction of UHC in 2002 (an initiative by PM Thaksin Shinawatra) the Thai government allocated large budgets to improve health facilities including building hospitals in every district and increasing the numbers of rural doctors. Successive political parties committing to the project improved UHC and expanded its benefits.
"But we don't want just a few countries to achieve UHC. We want to see our neighbours, ASEAN members and the world do it."
Achieving UHC is one of the main targets in the Sustainable Development Goals (SDGs) and the United Nations is strongly encouraging the leaders of every country to introduce UHC for the good health and wellbeing of their citizens.
SOURCE: Thailand Today
Keep in contact with The Thaiger by following our
Facebook page
.
The baht keeps surging – and other predictions for the Thai economy in 2020
The last time the Thai baht's value against theUSD touched 29 baht/US dollar was back in 2013. But the currency appreciation situation was quite different then. Today it's floating around 30 baht in its 22nd year as a floating international currency.
How will all that affect the Thai economy in 2020?
Now the strong baht is a result of the Kingdom's huge current account surplus, caused mainly by the export-weighted economy. The surplus, valued around US$26.4 billion, stems from lower import values when compared to the value of exports, the rising inflows of tourism revenue and near-record foreign reserves of about $222 billion.
The impressive foreign reserves make Thailand stand out as a safe haven for investor capital, both real investment and speculation. At the same time, the US dollar is in retreat, rattled by the soft global economy, the US Federal Reserve's policy of monetary easing and the engineered trade tiff between the world's two largest economies.
Thailand's economic growth was 2.4% in Q3, up from Q2's 2.3% but down from Q1's 2.8% growth. And regionally, the Thai baht is the top-performing currency in Asia, gaining nearly 8% against the USD so far in 2019. All that is happening whilst Thailand's local economy remains, well, sluggish.
The Bank of Thailand has rolled out a range of tepid measures to blunt the baht's strengthening value… cutting the policy interest rate, cutting the short-term bond supply, and lowering the cap on the outstanding balance of non-resident accounts by a third
But all that work still leaves the strong baht a challenge for Thai exporters and the tourist industry. Despite the rise in costs for foreign tourists, some more than others, the country's tourist intake will still end up higher in 2019 than last year.
The outlook is that the baht's value is likely to keep surging next year, but analysts say the rise will be less dynamic than in the past few years.
Kasikornbank Bank projects the baht to reach 28.70 against the dollar in 2020, based on assumptions that exports will start to rebound and the number of inbound tourists will be greater than the locals heading overseas for holidays.
The big 'unknown' is the ongoing, and unpredictable, US-China trade war. The results of this could have a big effect on some world currencies, depending on how the two economies patch together a workable plan. Or perhaps they can't and it will drag on, increasing uncertainly in a patchy world economy – neither China or the US will gain anything from that situation.
The two other economic ticking bombs are the US Presidential election in November 2020 and the on-again, off-again Brexit farrago which continues to bedevil attempts to keep the British economy out of recession.
With export shipments accounting for 70% of Thailand's GDP, all eyes will be on the Thai Government's attempts to stimulate exports and the new RCEP trade bloc, which Thailand is signed up to – the largest trading bloc in the world which should take effect from Q2 and Q3, 2020. The RCEP will involve countries covering about half of the world's population and 39% of the world's GDP. RCEP is all the ASEAN nations plus, China, Australia, Japan, New Zealand and South Korea.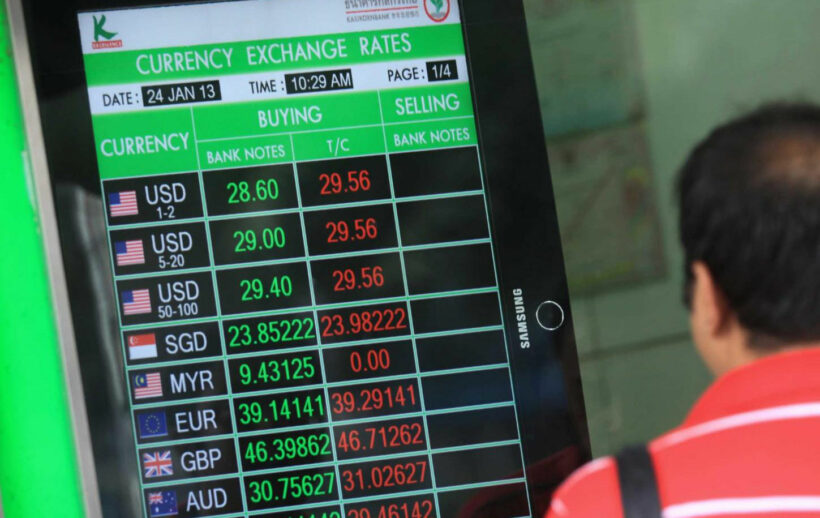 Keep in contact with The Thaiger by following our
Facebook page
.