Thai government desperately needs a 'clean air act'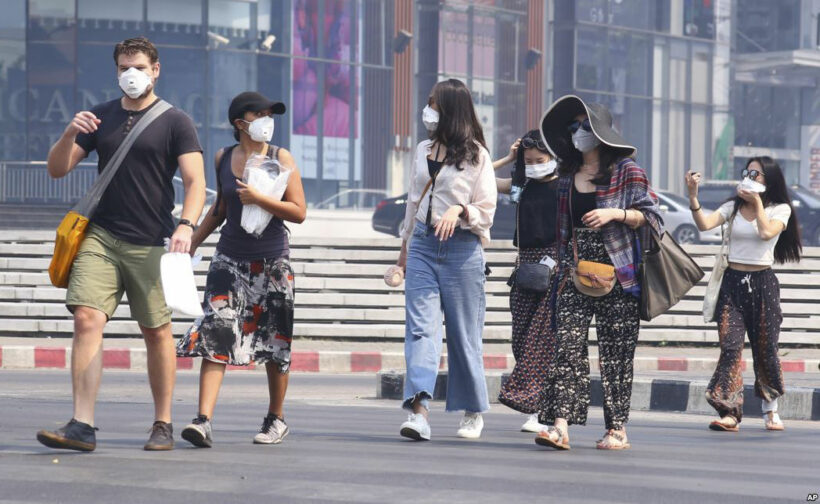 by Pratch Rujivanarom
Environment campaigners are urging the government to approve a clean-air act to solve the country's chronic smog problem and honour citizens' right to breathe clean air.
Dr Wirun Limsawart, a policy analyst at the Society and Health Institute and member of the Clean Air Network Thailand, said at a press conference there was no more time for debate over the fact of the seasonal smog problem.
"Everyone must work together, addressing all aspects of what has become a serious threat to public health and social justice. Everyone should get involved in devising sustainable solutions."
The Clean Air Network released a "Clean Air White Paper" as a handbook for use by the general public containing information about PM2.5 particulate matter and related issues.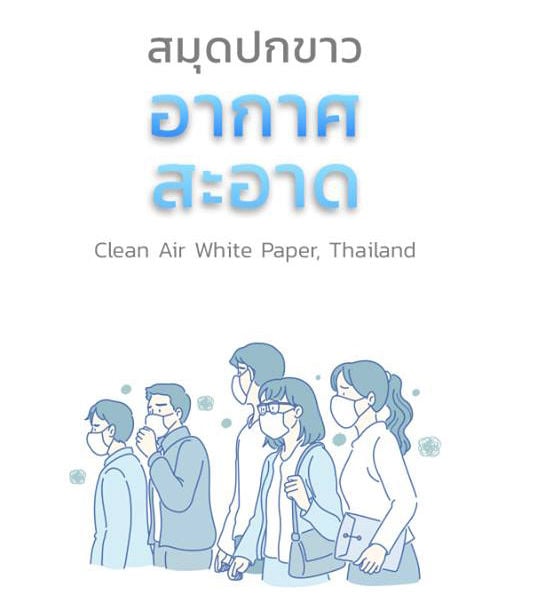 Wirun said the prolonged and severe PM2.5 pollution afflicting many parts of Thailand during the current dry season, especially Metropolitan Bangkok and the North, had left citizens suffering serious but preventable health impacts.
"The seasonal PM2.5 smog is a very significant problem, not only harming people's health and wellbeing, but along with the authorities' ineffectiveness in preventing and controlling the smog, worsening injustice in our society," he said.
He said the problem became so dire this year partly because of the authorities' failure to cope, so he called on the government to set out sustainable measures such as enacting a Clean Air Act and establishing a central environmental-protection agency.
"The primary reasons the authorities' efforts are unsuccessful are the lack of a holistic approach in taking such measures, unclear and inefficient environmental-law enforcement, and the authorities' bias by which economic development is given higher priority than environmental protection," Wirun said.
"Unless we solve these structural issues, establish official smog-mitigation measures, improve law enforcement and come out with a Clean Air Act to use as a legal tool to safeguard the right to live in a healthy environment, we will fail to protect public health and Thailand will soon become a sickly society."
Wirun said poor public understanding of PM2.5 was another major issue that needed to be tackled.
"The nature of the smog problem, the characteristics and health threats of PM2.5, air-quality measurements, the air-quality index and the pollution warning system can be quite confusing."
SOURCE: The Nation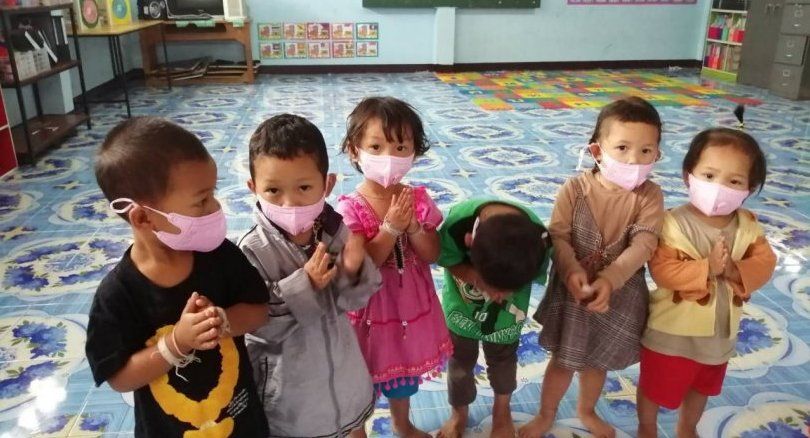 Keep in contact with The Thaiger by following our
Facebook page
.
Less monitoring, more enforcement – Prawit warns northern officials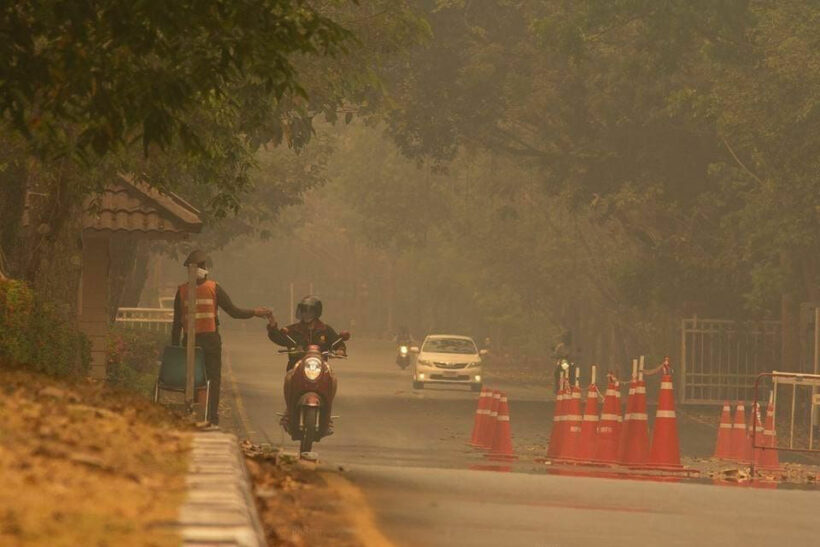 PHOTO: The Thaiger
Thai Deputy PM Prawit Wongsuwan and Natural Resources and Environment Minister Varawut Silpa-archa were in Chiang Mai yesterday to give provincial governors and state agency officials a 'heads up' in preparation for another looming season of forest fires and haze.
The North suffers perennial choking smog from approximately February to April, and Prawit passed on a message from PM Prayut Chan-o-cha who, he said, was fretting over the impact on people's health.
He said the Environment Ministry would take the lead in coordinating with neighbouring countries and related local authorities to monitor the fire problem both in and outside Thailand.
The fires are lit in northern Thailand, and over the border in Myanmar, as burn-offs to prepare for the next year's crops. Last year's choking smoke haze was headline news for months.
SOURCE: The Nation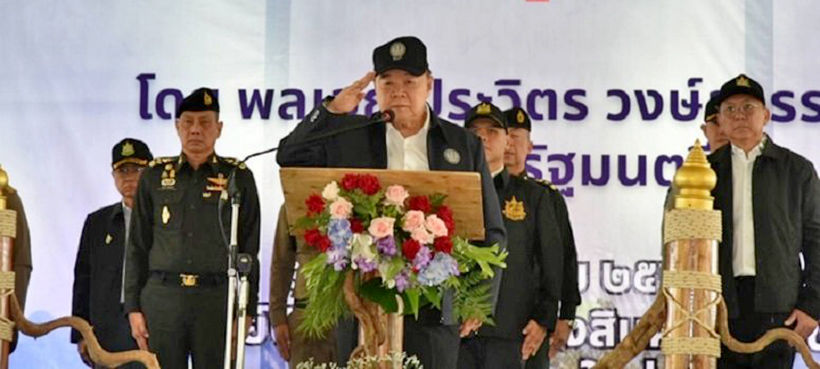 Keep in contact with The Thaiger by following our
Facebook page
.
Thai PM says Cabinet is adding new pollution controls, while academic finds solutions ineffective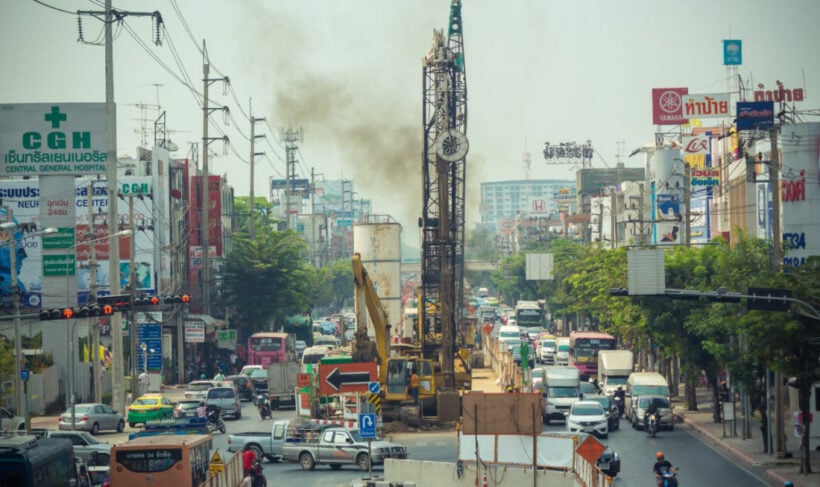 In his weekly televised show yesterday, PM Prayut Chan-o-cha said his government has always been concerned about air pollution, especially PM2.5 or microscopic dust particles, which he put down to smog from other countries, traffic jams, burning of farming waste, factory emission and dust from construction sites.
"PM2.5 is dangerous, especially for children, babies, pregnant women and elders, whose immunity is too fragile to tackle the microscopic dust."
"People should be particularly careful during December as there are no winds or rain to blow away the dust."
He also urged people not to panic, saying it is necessary to understand all the issues first. He explained that the Cabinet approved a proposal last week to tackle the pollution crisis at four levels.
"We have explained them to all provinces and have asked for coordinated cooperation".
The premier had previously warned that the authorities would arrest polluting car owners. Meanwhile, an academic was pessimistic about the effectiveness of the measures implemented by the government.
Sumet Ongkittikul, research director at Thailand Development Research Institute told The Nation… "Removing polluting cars from Bangkok streets will not help much as long as diesel-powered vehicles continue plying the streets of the capital."
Instead, he said, the government should follow China's way of tackling air pollution in Beijing, where it promoted the use of electric motorbikes and cut down on the number of cars.
SOURCE: The Nation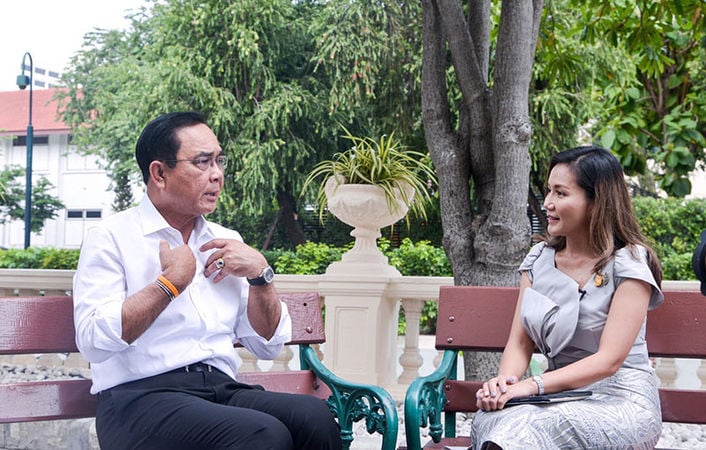 PHOTO: Prayut Chan-o-cha speaking in his weekly TV appearance – Royal Thai Government
Keep in contact with The Thaiger by following our
Facebook page
.
Bangkok's blue skies return, but light smog lingers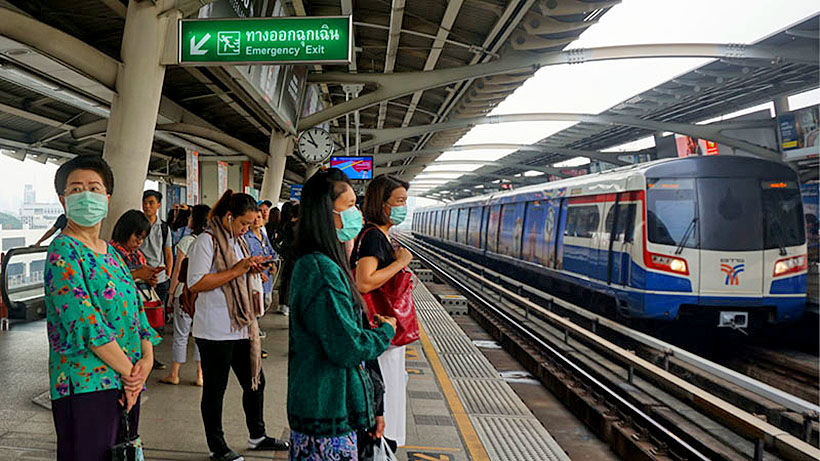 PHOTO: Prae Sakaowan
The air pollution situation around Bangkok has vastly improved in the past 24 hours, returning to more reasonable readings around the city. Certainly most of the city is now reading under 100 and in the 'moderate' range of the air pollution scale, according to airvisual.com
Bangkok's Pollution Control Department reported at 9am today that levels of particulate matter 2.5 microns and less in diameter (PM2.5) were measured at 19-52 per cubic metre of air in parts of the inner city. Some of the manufacturing hubs immediately outside Bangkok were getting higher readings.
Whilst the winds remain light (below) around the capital the threat of the poor air quality returning is ever-present. On Monday PM Prayut Chan-o-cha called on the private and public sector to work together to solve Bangkok's long-term air quality challenges.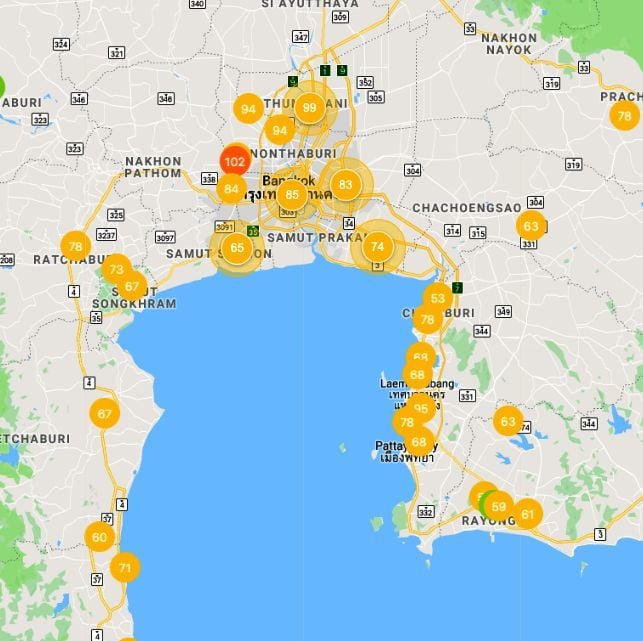 Keep in contact with The Thaiger by following our
Facebook page
.