A guide to primary schools in Bangkok
Discover the best primary schools for your child's bright future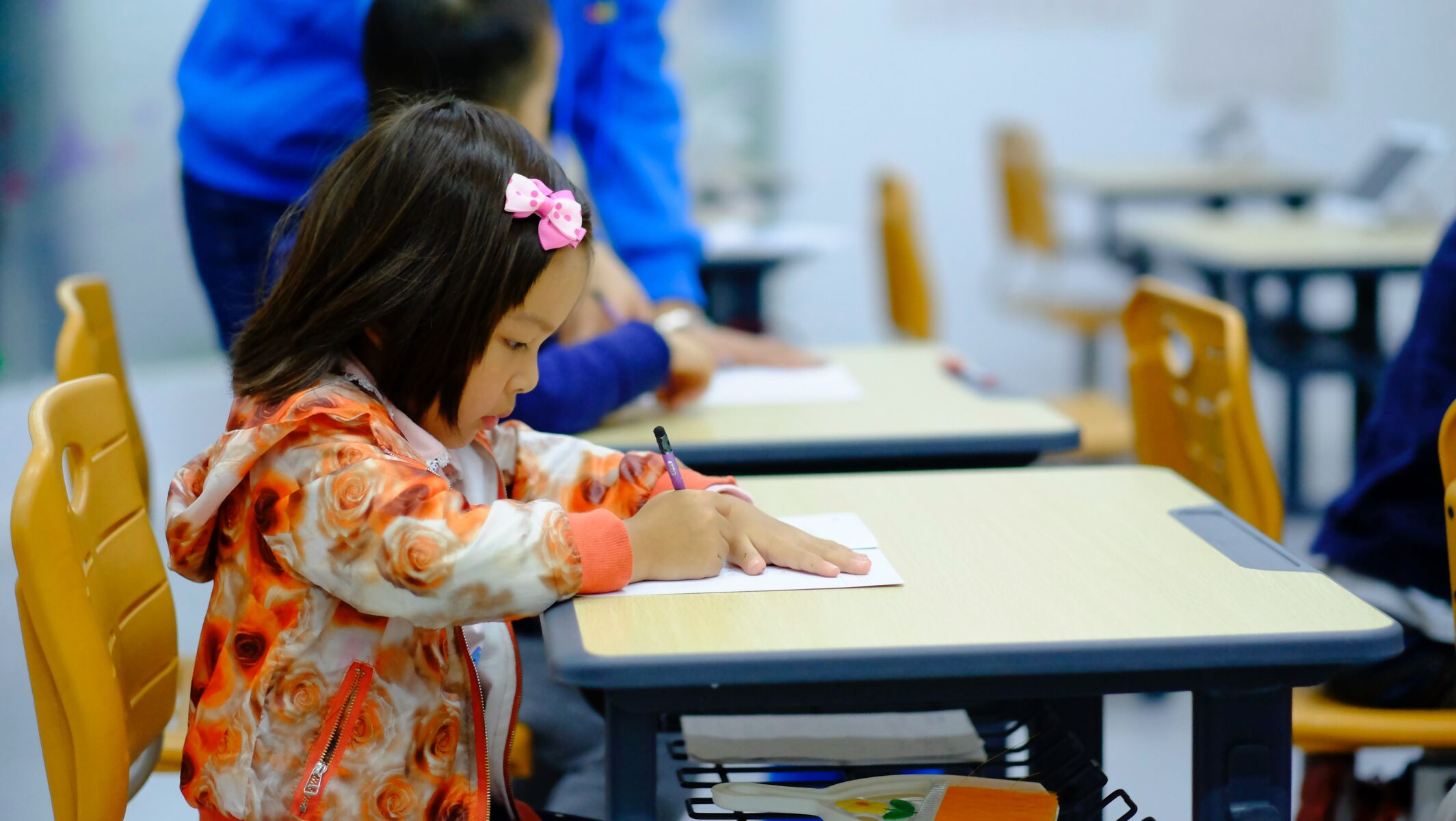 Primary school, the first and most crucial stage in a child's educational journey, plays a pivotal role in shaping their academic, social, and emotional development. Recognizing the importance of providing a strong foundation for future success, Bangkok has risen to the challenge by offering an extensive array of primary schools that cater to diverse needs, preferences, and backgrounds. As the city continues to evolve as a global hub, both local and international families can choose from a variety of educational institutions, each boasting unique curricula, teaching philosophies, and learning environments.
To assist you in making the best decision for your child, we have put together an in-depth guide to primary schools in Bangkok. This guide will delve into the distinct features, programs, and facilities offered by these schools, as well as local schools with an emphasis on Thai culture and language. By the end of this exploration, you will be able to discover the perfect primary school to nurture your child's growth and unlock their full potential in the vibrant city of Bangkok.
Primary schools in Bangkok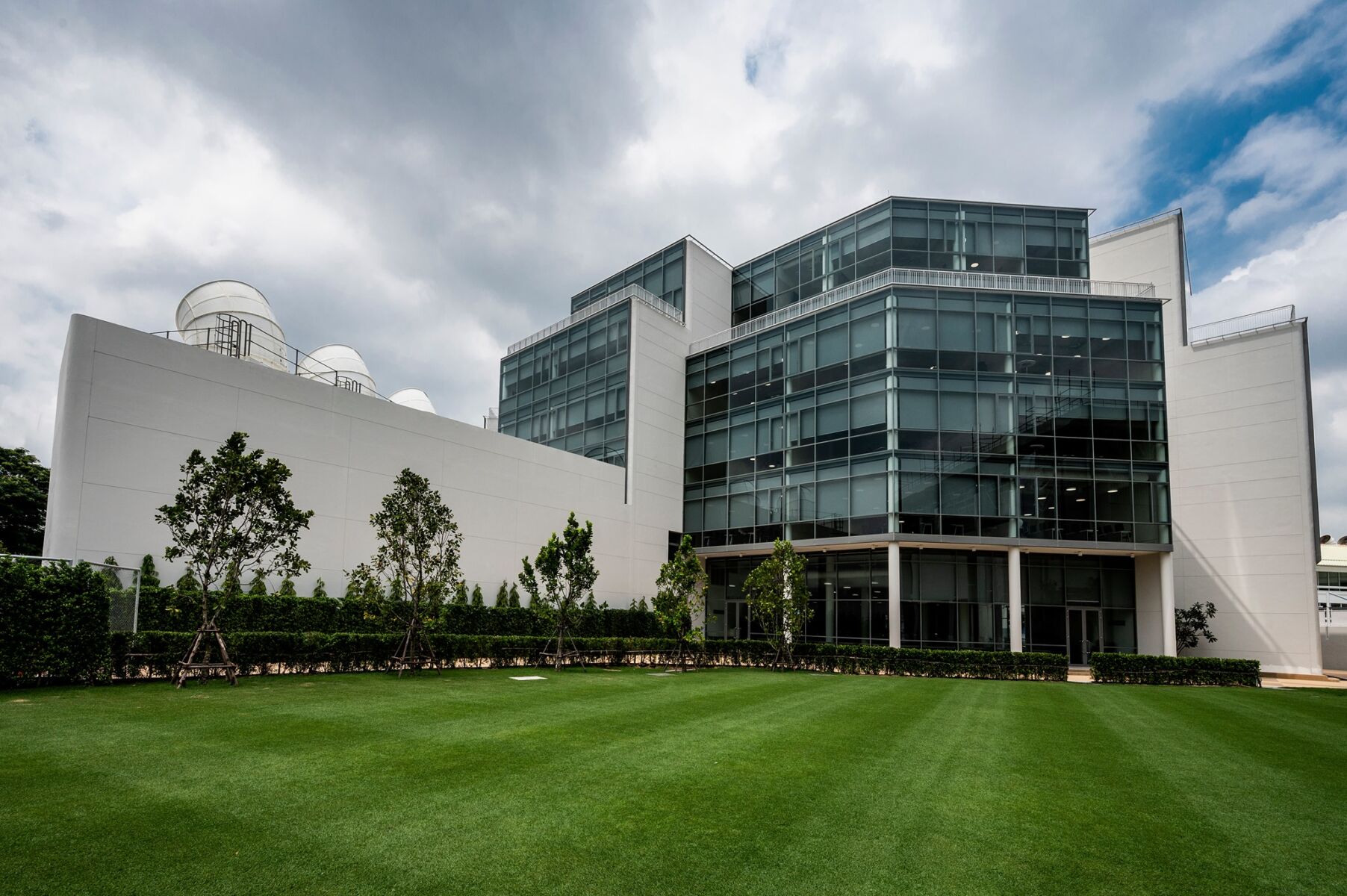 Address: Bangkok, Riverside campus; 1922 Charoen Krung Rd, Wat Phraya Krai, Bang Kho Laem, Bangkok 10120
Nestled in the heart of Shrewsbury, the primary educational approach is a unique blend of the Reggio Emilia philosophy and the UK government's Early Years Foundation Stage curriculum. This harmonious marriage of methodologies creates a stimulating and nurturing environment where children can thrive and develop essential skills for their future.
At the core of the school's teaching philosophy, it upholds the seven key principles of the Reggio Emilia approach. Firstly, it believes that children are capable of constructing their own learning. By tapping into their innate curiosity and interests, the school empower children to explore and discover the world around them.
Furthermore, Shrewsbury International School recognize the importance of community in the learning process. By organizing the projects around small groups, children can collaborate and engage with their peers, fostering a sense of belonging and active participation in the community.
The school approach also emphasizes the role of communication, environment, and parental involvement in a child's education. It encourages children to express themselves through a wide range of experiential activities, facilitated by our diverse and talented staff. The learning environment, often referred to as the "third teacher," is thoughtfully designed with natural furnishings and integration of indoor and outdoor spaces, providing a supportive and enriching atmosphere.
Additionally, the school acknowledge the importance of documentation and parental participation in the learning process. Utilizing modern technology, the school's team diligently documents each child's educational journey, sharing their progress with parents as co-educators. The school warmly invite parents to take an active role in their child's learning experiences, reinforcing the partnership between home and school.
In summary, Shrewsbury offers a dynamic and engaging early years education experience, rooted in the Reggio Emilia approach and tailored to the unique needs of our diverse community. With a strong emphasis on self-directed learning, collaboration, communication, and parental involvement, the children are well-equipped to embark on a lifelong journey of discovery and growth.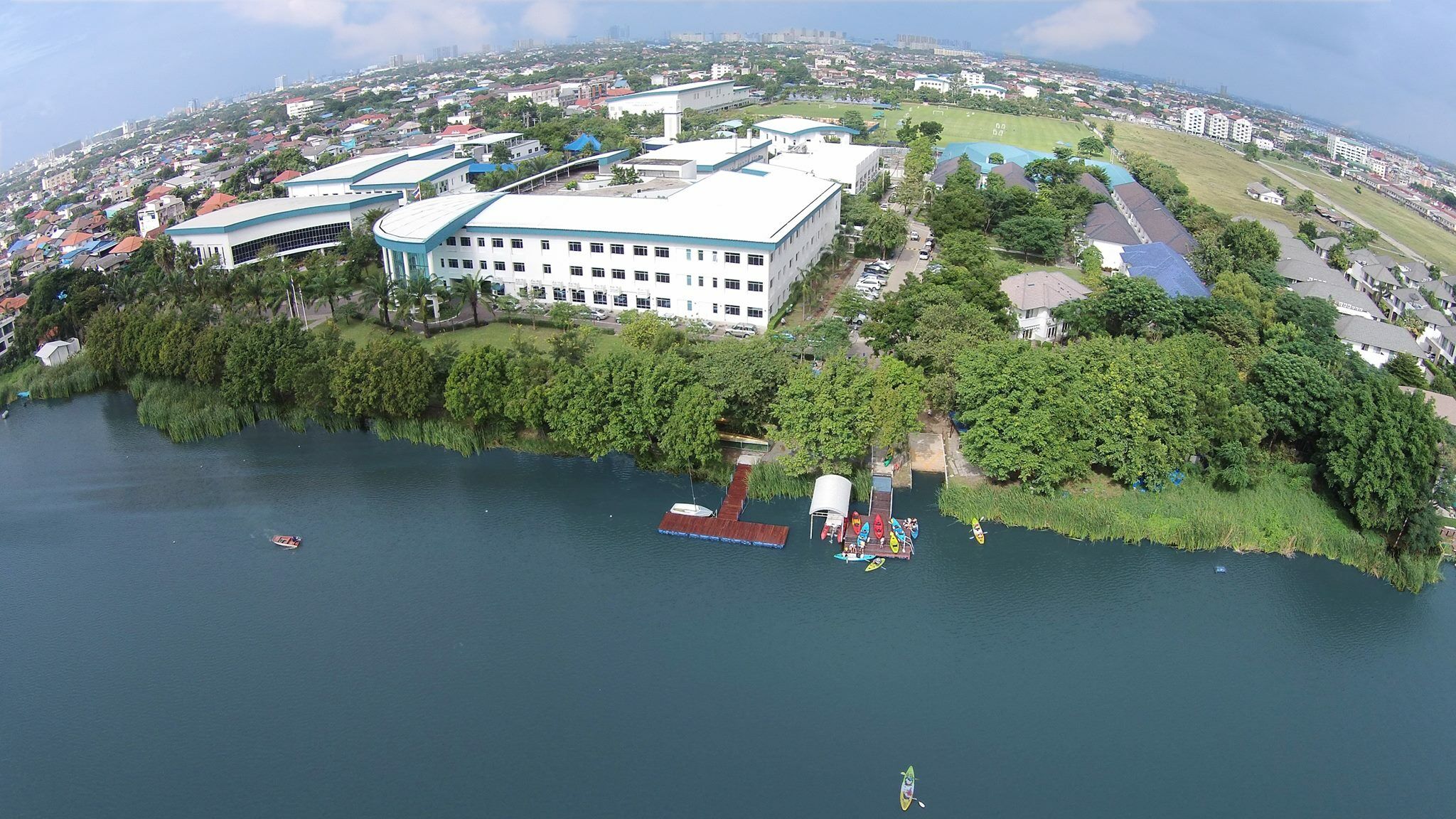 Address: No. 45 Soi Kosumruamchai 14 Don Mueang, Bangkok 10210
Harrow International School believes that a child's education during the early years and pre-prep phases is vital to their future success. Children aged 18 months to 5 years old are immersed in the magical world of the school's Early Years Centre. At a tranquil corner of the campus, each day presents new adventures for the school's young learners.
Through a play-based curriculum, these budding scholars encounter engaging and meaningful experiences that foster a love for learning. Every child is recognized as a unique individual and encouraged to develop their innate talents and skills to their fullest potential.
The transition from Early Years to Harrow's Pre Prep department is designed to be smooth and seamless. The school's dedicated, dynamic, and talented teaching team delivers a curriculum exclusive to Harrow Bangkok, which incorporates the best practices from around the globe.
Children aged 5 to 10 years old continue their educational journey in the exceptional Pre Prep facilities, comprising Infant and Junior schools. Surrounded by a picturesque 'garden' campus, state-of-the-art sports amenities, and inspiring creative and performing arts spaces, their students' individual interests and talents are nurtured.
The Pre Prep department also boasts specialized Science and Computing areas, expansive playgrounds, and a 'secret' nature garden, offering extraordinary learning experiences such as eco-projects, robotics, music and drama performances, art exhibitions, chess, and debating.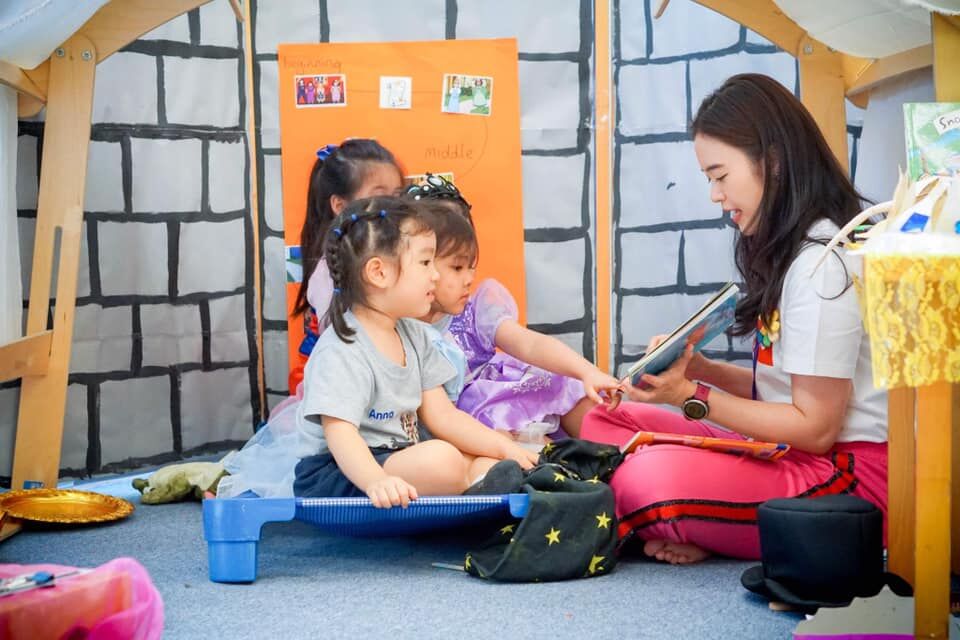 In conclusion, Harrow International School's lower school provides the ideal environment for your child to thrive as a happy, resilient, compassionate, and creative individual.

Address: 999 123-124 Pracha Uthit Rd, Samsen Nok, Huai Khwang, Bangkok 10310
Throughout its history, KIS international school has thrived by embracing a harmonious atmosphere and a strong sense of belonging. This is made possible by their top-notch facilities, comprehensive academic and extracurricular programs, and a dedicated team of educators who create a warm, friendly, and supportive environment for students and the community alike.
Stepping into the Early Years program at KIS, you'll find an engaging and supportive environment designed for children aged 3 to 6. This program, a part of the Primary Years curriculum, focuses on nurturing young inquirers through hands-on, thought-provoking activities led by the school's highly experienced and dedicated teachers.
In this setting, children explore various learning areas such as role play, water play, sand play, building, drawing, sculpting, and pre-reading. Each activity is carefully planned to promote learning across all curriculum areas. With a 1:5 teacher-to-student ratio in the school's youngest classes, KIS ensure every child receives the utmost care and attention.
KIS Early Years program combines academic and social learning to foster independence, self-confidence, and responsibility in a welcoming and safe learning space. With exceptional teacher-to-student ratios in Bangkok, your child is guaranteed individualized care and attention, building a strong foundation for their transition into grade school at KIS.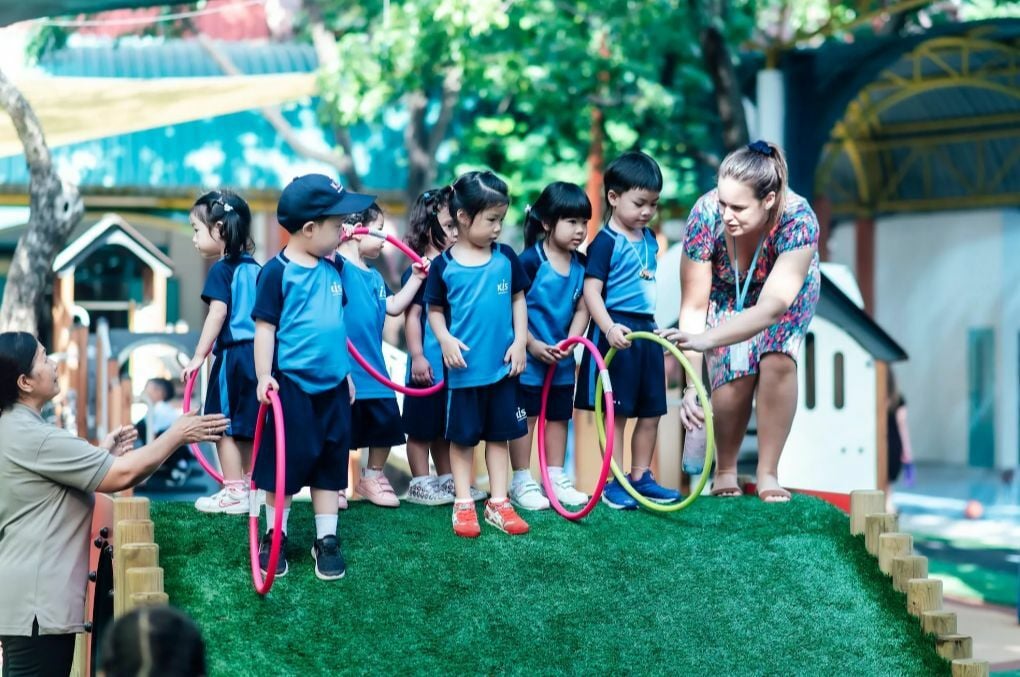 To summarize, the school also teaches essential skills for children such as self management skills, social skills, thinking skills, research skills, and communication skills. Thus, it is no doubt that your child will acquire all important skills and get a good primary school experience.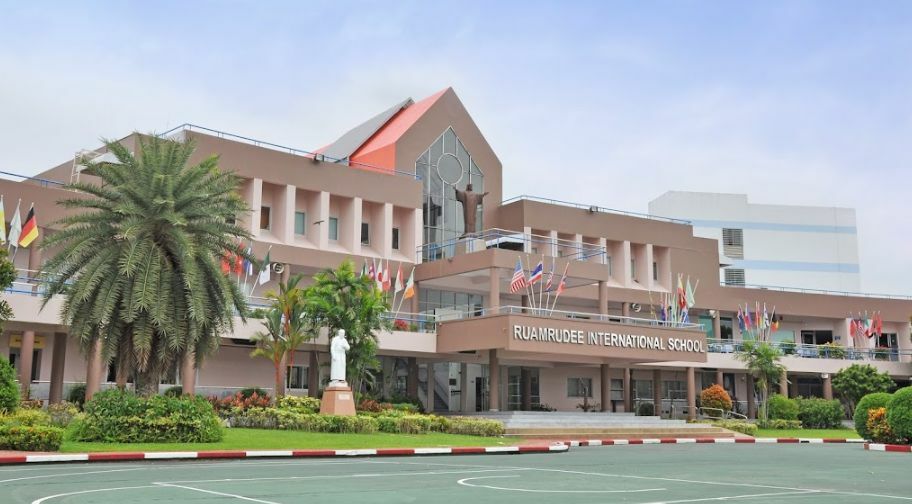 Address: 6 Soi Ramkhamhaeng 184, Khwaeng Min Buri, Min Buri, Bangkok 10510
Established in 1957, RIS offers a modified American curriculum, with the accreditation of WASC (Western Association of Schools and Colleges). The Pre-K follows a learning and development continuum based on the Reggio Emilia approach to learning. Meanwhile, the core subjects from kindle-garden to middle school are aligned with the American Education Reaches Out standards. Also, the primary students' classes have 18 students per 1 teacher.
Elementary School (ES) curriculum was crafted with the inspiration of U.S. standards, including the American Education Reaches Out (AERO) guidelines. The school's approach ensures students gain vital skills in core subjects like math, reading, writing, science, and social studies, as well as access to technology and digital resources through devices like iPads and Chromebooks.
In addition to these core subjects, students have daily opportunities to explore their interests in art, music, physical education, second languages, and values. The curriculum also incorporates Thai language, literacy, and culture, fostering an awareness of global citizenship and environmental responsibility.
To support their student's social and emotional well-being, we utilize the Second Step curriculum and empower them to make independent choices. By adapting our teaching methods to each child's needs, we create a nurturing environment that promotes happy, well-adjusted learners ready to tackle the challenges of the future.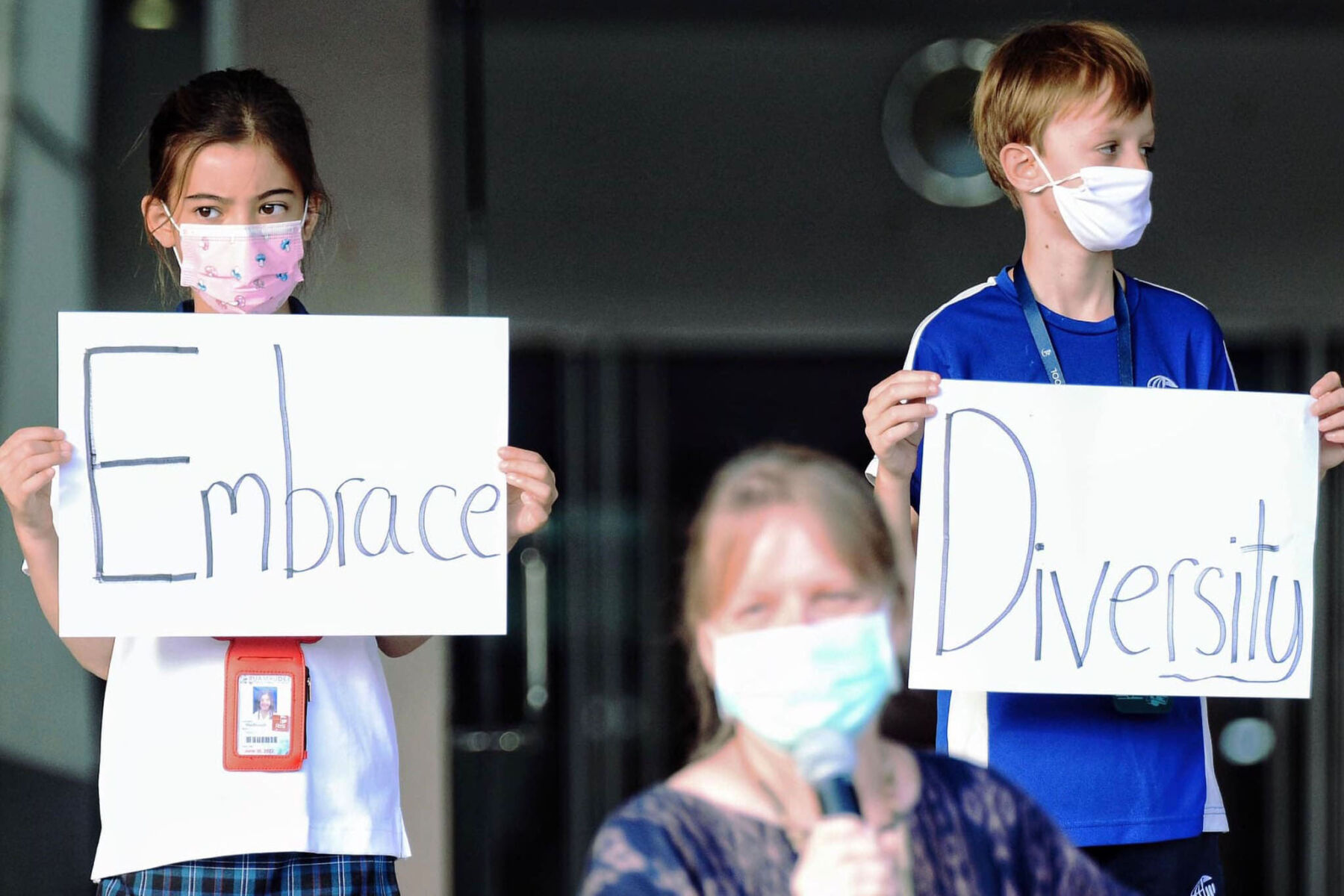 In conclusion, the school's semi-formal, engaging, and interesting approach to education ensures that students receive a comprehensive, well-rounded learning experience. By combining core subjects with diverse extracurricular activities and a focus on social and emotional well-being, the teachers prepare the students for success in their academic journeys and beyond.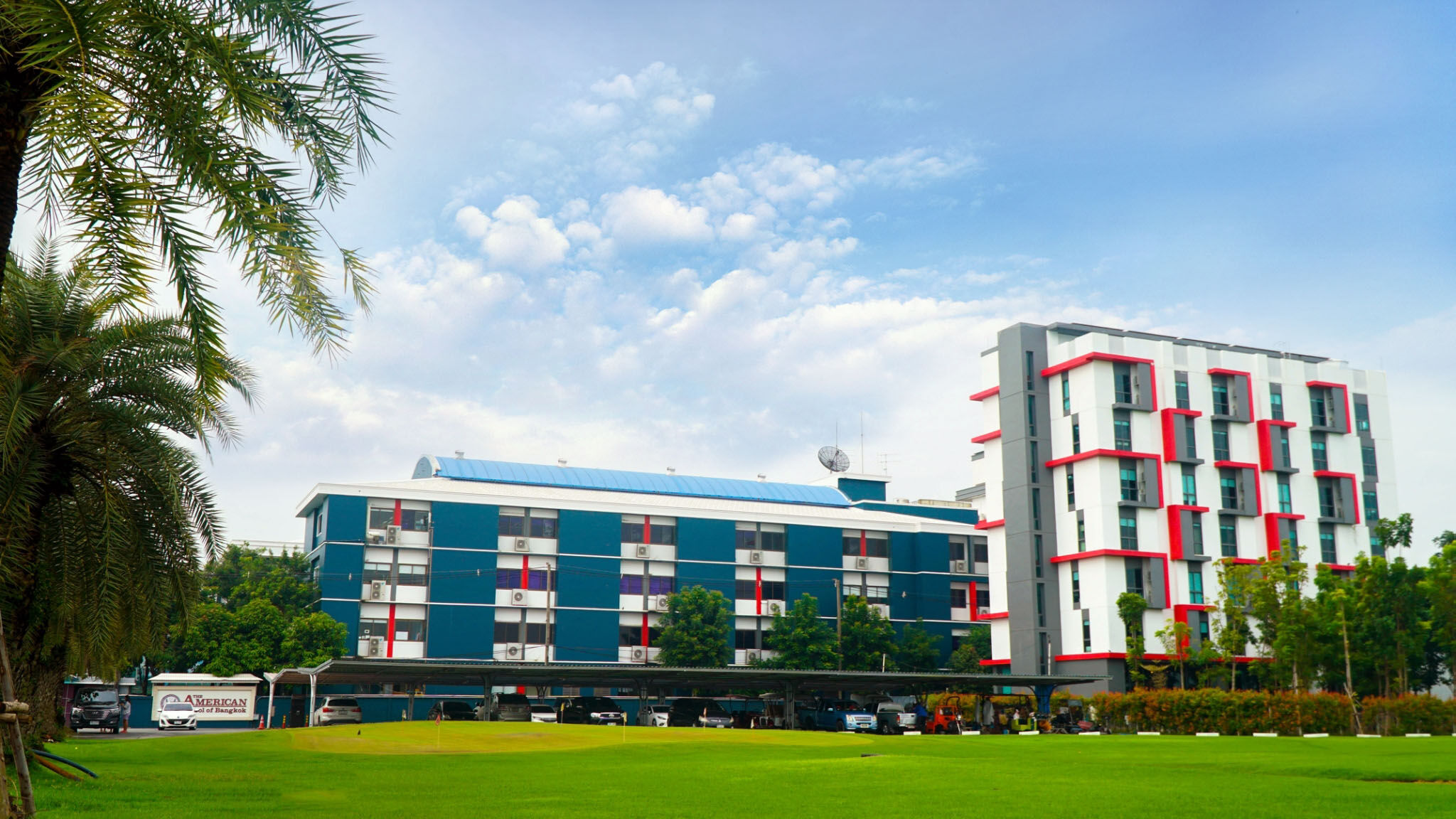 Address: 900 Moo 3 Bangna-Trad Road Km. 15, Bangplee, Samut Prakan 10540
Founded in 1983, The American School of Bangkok was originally called Didyasarin International Kindergarten, and teaching up to the high school level since 1997. Today, it is recognized as one of the top international schools in Thailand as it strives to educate all students for a future that is constantly changing. It has also received accreditation from the Western Association of Schools and Colleges (WASC) as well.
At ASBGV, the school combine American and International pedagogy to deliver a comprehensive and specialized education. Students are continuously challenged through core academic courses and a diverse range of electives, including business, entrepreneurship, marketing, economics, foreign languages, music, art, drama, robotics, and technology, tailored to their future aspirations and career choices.
The primary students benefit from well-equipped, comfortable classrooms featuring the latest in educational technology. During these formative years, they master essential skills in English, Mathematics, Science, Social Studies, and Technology. Physical and social development are also prioritized, with students participating in activities such as drama, music, physical education, art, and community-based projects.
Their skilled teachers recognize that each child has a unique learning style and adapt their teaching approaches accordingly. By employing various methods and learning activities, the teachers ensure every student's individual needs are met. Furthermore, students engage in cooperative learning and student-centered activities that help develop their leadership skills.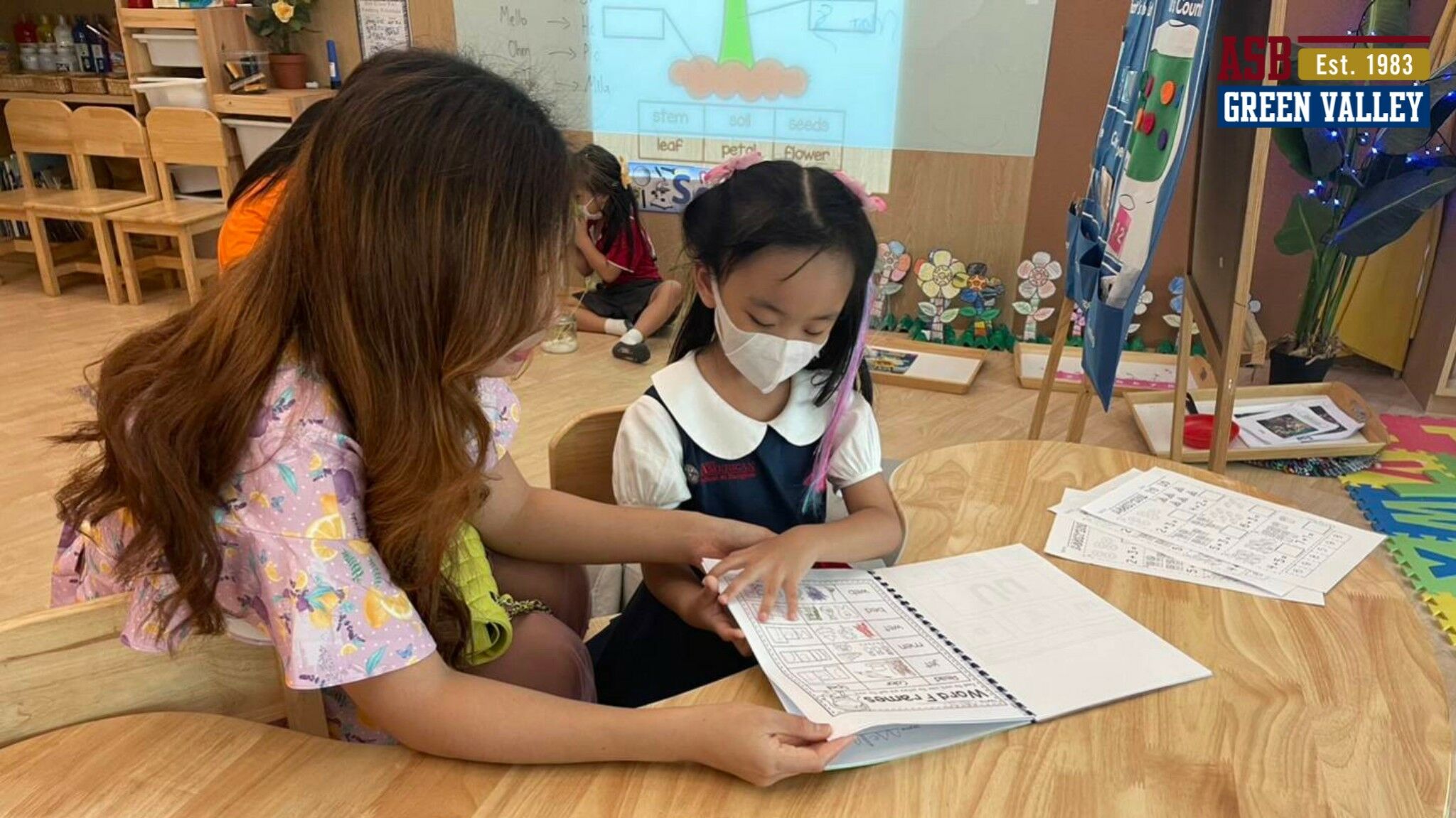 Educational field trips form an integral part of the Primary curriculum, with students visiting museums, research centres, and science exhibitions throughout the year. In summary, ASBGV is committed to providing a comprehensive, engaging, and adaptive learning environment that sets the stage for a successful future for all our students.
If you want to know about the best international senior high schools for your children, check out our guide on it.
International Education

Join the conversation and have your say on Thailand news published on The Thaiger.
Thaiger Talk is our new Thaiger Community where you can join the discussion on everything happening in Thailand right now.
Please note that articles are not posted to the forum instantly and can take up to 20 min before being visible. Click for more information and the Thaiger Talk Guidelines.