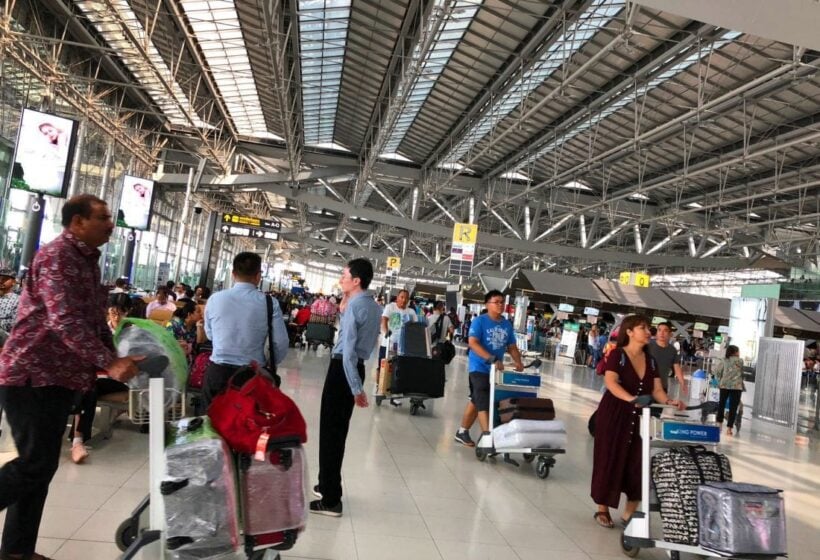 Heading out of Bangkok and looking for a few financial short-cuts?
Getting to the airport, Don Mueang or Suvarnabhumi, needs a bit of planning. To get to Don Muaeng from the Bangkok on time a taxi is probably going to be your best bet. If it's in one of the peaks the taxi can take the 'top floor' route which will be faster at any time of the day. It will also add to the cost of your taxi. They are currently contracting a BTS (Skytrain) line all the way to the airport. Always consider the peak hour traffic when heading to the airport as it can add an hour to your journey before you even get on the plane! Good luck if you want to try a motorbike taxi (too far!) or a public bus (forget it).
To get to Suvarnabhumi you have plenty of choices – the cheapest is the BTS which leaves from several strategic locations in the city. Less than 30 minutes and 35 baht later you'll end up in the airport at the B1 level. If it's a quiet time of the day, and there's a few of you, you can usually bargain with a taxi driver for a trip to the airport.
Food at the two Bangkok airports, like any airports in the world, is hideously over-priced. There's plenty of choice but if you're on a budget you won't beat the little food court on the public transport floor (Ground Floor). You'll get a plate full of just about anything Asian for around 60-100 baht. There's always a few Chinese tourists in there so the Chinese food must be ok as well. There's a similar food hall in Don Mueang.
Most of the budget airlines fly out of Don Mueang. But if you're looking for a 'cheapie' from Suvarnabhumi to Chiang Mai or Phuket, for example, you don't have a choice, right? Well there is a budget alternative to both destinations out of Suvarnabhumi besides Thai, Thai Smile or Bangkok Airways. VietJet fly from BKK to both a few times a day. And fares will usually be less than 1,000 baht (plus your luggage if you have more than 7 Kg to take with you). 20 Kg of luggage will cost 370 baht on VietJet.
So there are still a few short cuts if you're traveling on a budget. Bon Voyage.