Tobacco giant lobbies Thai government to reverse vaping laws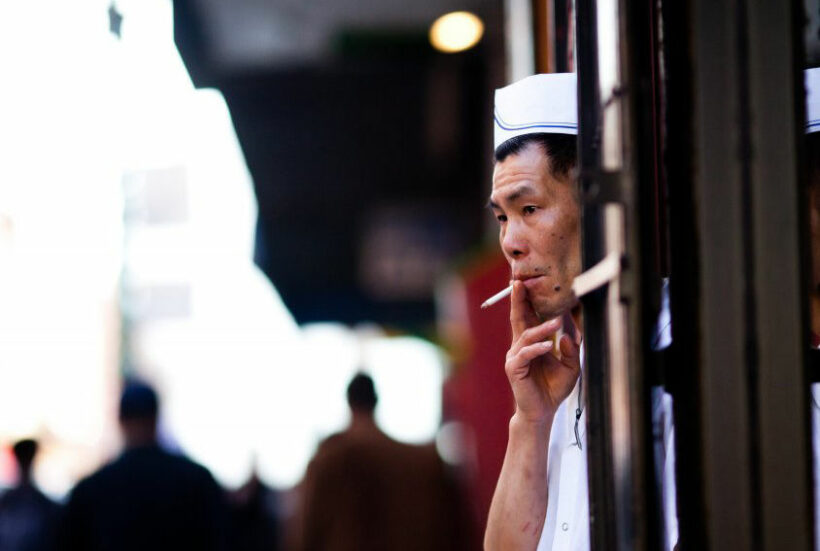 PHOTO: Sampan.org
Leading Thai cigarette importer Philip Morris Trading wants the new government and policymakers to start talking with the tobacco industry to find constructive solutions to reducing harm caused by smoking.
The tobacco giant is hoping the new government will consider innovative "smoke-free products" (vaping) for smokers, who would otherwise continue smoking.
Cut to the chase – Philip Morris, under attack from bad PR and decades of law suits, are now swinging their product lines around to e-cigarettes and vaping, instead of combustible cigarettes
Thailand has banned the import, sale and servicing of e-cigarettes since 2014, with violators facing arrest and a jail sentence. Philip Morris want the law changed so they can swing cigarette smokers over to a vaping habit instead.
Gerald Margolis, managing director of Philip Morris Thailand, says the company wanted to call on the government to make way for a discussion that is backed by findings about the impact of smoking and encourage policymakers to review scientific evidence indicating that smoke-free products are a safer alternative to cigarettes and could significantly reduce risks once smokers switch completely to e-cigarettes (which Phillip Morris also produce).
"With current developments in technology and science, it's a great opportunity that we could get away from some ideological dialogues that we have had in the past and have more talks about fact and science instead to help create a smoke-free future in Thailand."
Philip Morris International, along with its sister organisation in Thailand, is working to create a smoke-free environment by planning to completely discontinue the production and distribution of combustible cigarettes and replace it with smoke-free products as soon as possible, according to Margolis.
Since 2008, Philip Morris has invested more than 1.8 trillion baht to develop smoke-free products or "heat-not-burn" cigarettes that remain well below the point of combustion when lit.
Scientific research has found that the primary source of harm from smoking comes from harmful chemicals in the smoke from a burning cigarette, not the nicotine that is consumed.
In the past, the tobacco firm held regular discussions with the Commerce Ministry and Excise Department to share its scientific results and studies on alternative products, but it never held face-to-face meetings with public health agencies.
Margolis said moves to cut down on tobacco-related harm and promote smoke-free products was mostly successful in countries where scientific findings were shared with and embraced by public health agencies, and companies like Philip Morris were allowed to share related information with consumers so they could learn about the products and their benefits.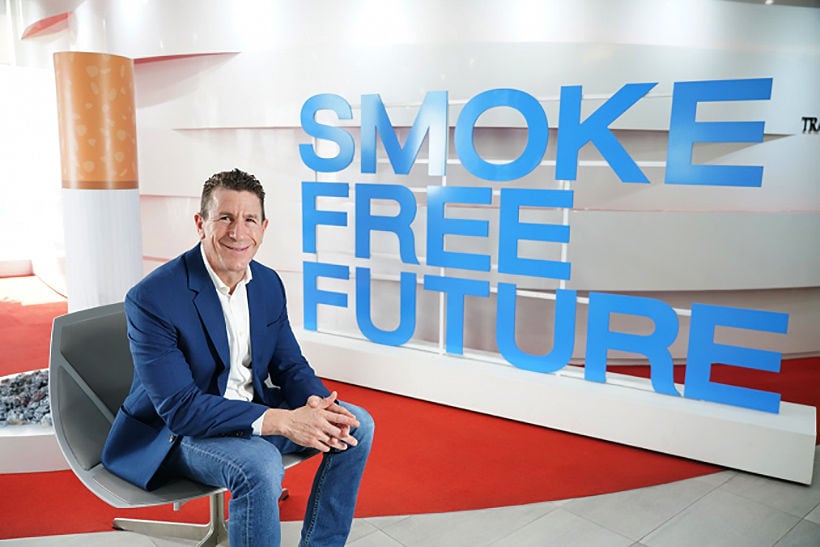 Gerald Margolis, managing director of Philip Morris Thailand
SOURCE: The Nation
Keep in contact with The Thaiger by following our
Facebook page
.


Are you considering a medical procedure abroad? With Thaiger Medical you can research hospitals and doctors, choose a destination in Thailand or abroad, and book an appointment today.

Read more headlines, reports & breaking news in Thailand. Or catch up on your Thailand news.

Voice TV report paints grim picture of Thailand's tourism problems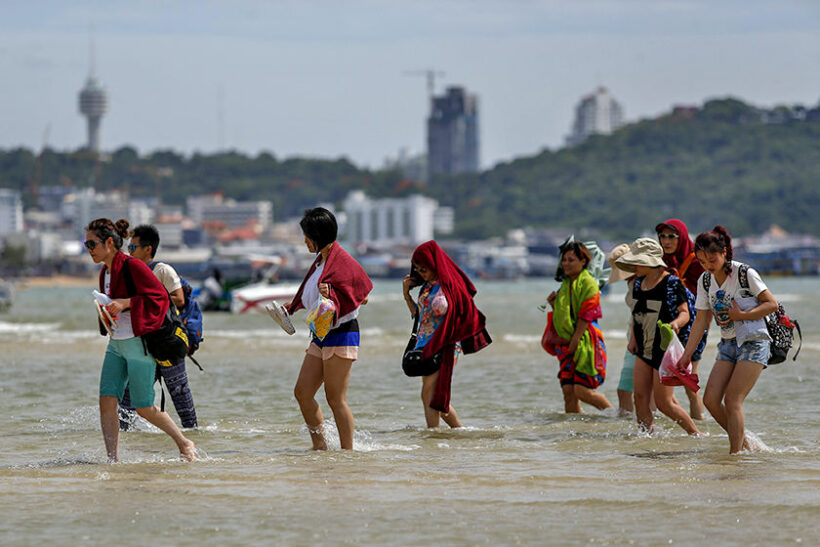 Natthapong La-orwong of the Sofitel group claims that Thai tourism is suffering, and the lack of European visitors is part of the problem. The comments were made in a Voice TV report that paints a grim picture of the Thai tourism outlook in 2019, according to ThaiVisa.
Voice TV is unpopular withThai authorities with its forthright assessments and has been taken off air a number of times over the past five years under the military government. The station is owned by Pathongthae Shinawatra the son of fugitive ex prime minister Thaksin Shinawatra.
Natthapong says that the lack of expected numbers from China and Korea was one thing, but the disappearance of Europeans from the Thai tourism sector was obvious. He cites Brexit and the strong value of the Thai baht as major contributing factors.
He also said that less tourists from Hong Kong were visiting due to the protests there and the lack of business people coming to Thailand was hitting trade.
Meanwhile, an unnamed hotelier in Phuket painted a picture of even greater doom and gloom. The hotelier said that following the Phoenix boat disaster tourism on the island was down 25-30% but even compared to 2017 levels it was down 20%, according to the ThaiVisa article.
The Voice TV segment pointed to the poor world economy and the strength of the baht that have hit the tourism industry.
"The industry had "lost momentum" after posting rises in numbers from 35.6 million visitors in 2017, 38.3 last year and only 19.8 in the first half of this year."
"With the high season for tourism just around the corner the credit rating agency TRIS, the Thai Rating and Information Services, had deemed that the tourism sector was in trouble."
Facebook page
.
Thai Minister Manunya a lone voice to have 3 herbicides banned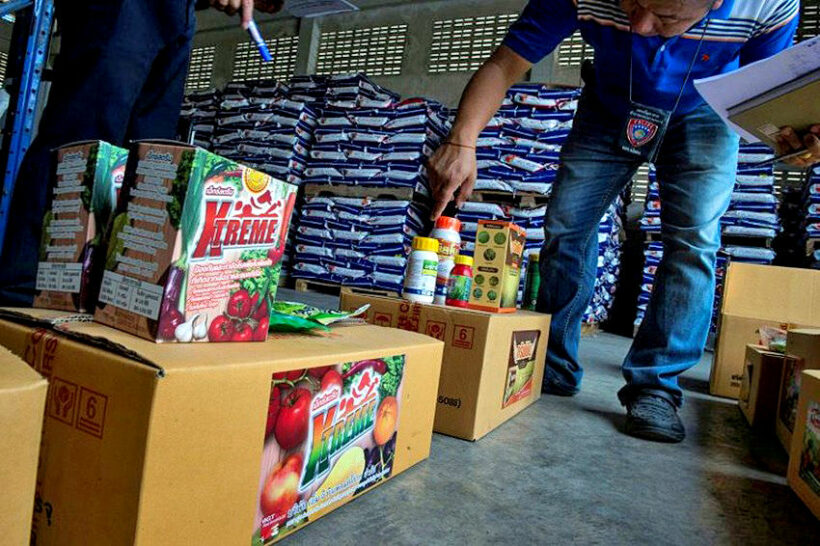 PHOTO: The Thaiger
Deputy Agriculture Minister Manunya Thaiseth (the OTHER deputy, not the embattled Thannamat Prompeo) is complaining that she appears to be a lone voice amongst the bureaucrats and politicians to have three toxic agricultural chemicals – paraquat, glyphosate and chlorpyrifos – banned within this year, as promised.
She says that she's not receiving any cooperation from the Agricultural Chemicals Control Office of the Agricultural Technique Department. They're not providing information about the inventories of the three herbicides held in warehouses throughout the country and has had to research the information by other means.
Asked about the conspicuous silence from Industry Minister Suriya Juangroongruangkit on the matter, Ms. Manunya said "Don't you have pity for me for having to work alone?  Even some documents (about inventories of the three chemicals), I have to find them myself despite being a minister," according to the Thai PBS World article.
The decision to ban the three herbicides rests with the 29 member Toxic Substances Committee under the jurisdiction of the Industry Ministry.
The deputy agriculture minister from the Bhumjaithai party says it was her job to submit her proposal for the ban to the Toxic Substances Committee, adding that it was beyond her authority to make the decision.
She said that she would like the vote by the committee to be held in the open, not behind closed doors, because this is an important issue that affects a lot of people.
"For the people who make the decision, if they want to keep the three toxic chemicals, they should know why and must be ready to explain why. We must be ready to accept the consequences of their decision."
In the last meeting of the Toxic Substances Committee, the committee voted by 16to 5 in favour of continued use of the three herbicides, with the rest of the committee members being absent or abstaining from the vote.
Consumer groups, social media and the broader community have been putting pressure on the government to ban the herbicides, citing numerous studies reporting the health hazards posed by them.  They also accused the committee of siding with big business by refusing to ban the substances.
SOURCE: Thai PBS World
Keep in contact with The Thaiger by following our
Facebook page
.
Top 5 reasons why Aussies choose medical tourism in Thailand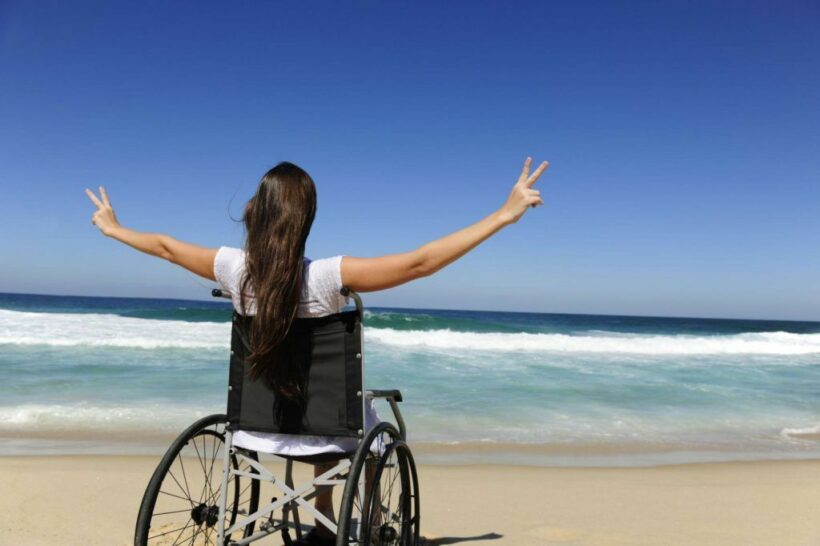 "With more than 15,000 Aussies travelling to Thailand each year for medical tourism, the country is a burgeoning market for cosmetic procedures. There are numerous Thai doctors who already have more than a 90% Australian client base. The landscape is certainly changing when it comes to price, surgical quality, convenience and post-recuperation."
Darren Lyons from medical information site MyMediTravel has seen an influx of Australian medical patients flocking to Thai destinations; from Bangkok to Phuket. And the facts don't lie. 
Australians are now spending in excess of US$300 million on a variety of diverse treatments from rhinoplasty and facelifts to breast augmentation and even cardiology. Due to an ageing population and long waiting lists, many Aussies are turning to Thailand to help them achieve their healthcare goals. So, what are the five main reasons Australians are heading all the way up to South East Asia for their medical and cosmetic requirements?
1. Exclusive Hospitals
Groundbreaking technology across Thai hospitals and clinics are a real attraction for medical tourists. Heavy investment into Bumungrad International Hospital and Bangkok Hospital Bangkok in the capital makes them two of the largest private medical facilities in the country which has seen an influx of Aussie patients. 
The latter utilizes Specialist Beam Surgery to treat cancer patients whilst open heart surgery is becoming popular thanks to Off-Pump Coronary Artery Bypass or OPCAB. Meanwhile, an entire sports injury rehab wing exists where a host of Australian sports stars from soccer, Aussie Rules and boxing have been successfully treated. There is even an on-site shopping center and a McDonalds!
Across the 60-plus JCI-accredited hospitals, hotel style amenities also attract Aussie patients looking for state-of-the-art medical services. Since 2013, Bumungrad Hospital has treated more than a staggering one million patients including more than 10,000 from Australia. 
Catering to international patients' needs, hospital wards have transformed into plush buildings filled with luxury amenities. These feature dedicated check-in, complimentary lounges, travel agents for arranging visa extensions and boutique style rooms. Accommodation comes complete with separate living room, en-suite, kitchen and WIFI providing the opportunity for family and visitors to stay.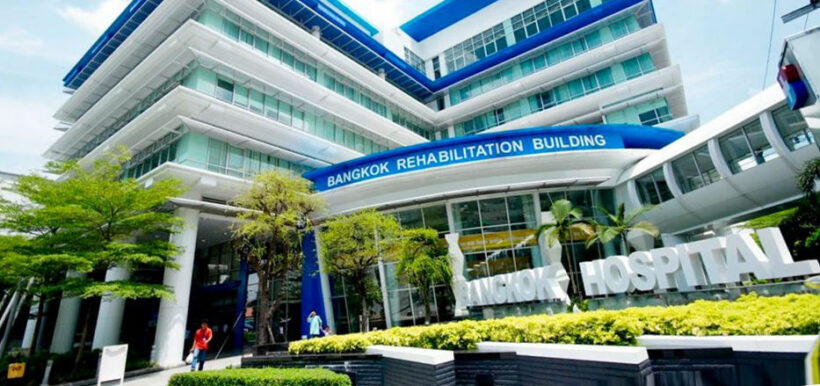 2. Healthcare Standards
Adhering to US international standards of care, Australians have realised the potential for quality healthcare in Thailand. The patient to nurse ratio is also another key factor with Australian patients receiving one nurse per eight patients compared to Thailand where it is one nurse per four patients. 
3. Accessibility
Travel has never been easier and more cost-effective for Australians benefitting from direct routes to the region. Thai Airways provide non-stop flights daily to Bangkok from major cities including Sydney and Melbourne. There's also direct flights into Phuket from the east coast cities (with JetStar). Once in Thailand, international patients can select a range of affordable internal airlines offering flights to stunning beach resorts and tropical locations such as Koh Samui and Phuket. 
4. Value
Enticing prices on treatment sees Australian patients save around 30%-40% across a wealth of procedures with identical medical care and drugs. With increasing competition to keep prices low, this fiercely-competitive market is a haven for patients. For example, a facelift in Australia costs around A$10,000 whilst facelifts in Thailand are priced around A$4,200.
5. Global Destination
Thailand has recently established itself as a global medical tourism destination turning over more than US$5 billion in the last five years alone. Australian patients are seeing the advantage of combining top-notch, price-busting cosmetic treatment with an unforgettable vacation that has seen half a million plus patients visit the region already.
Keep in contact with The Thaiger by following our
Facebook page
.