The Top 10 types of expat in Thailand (2019)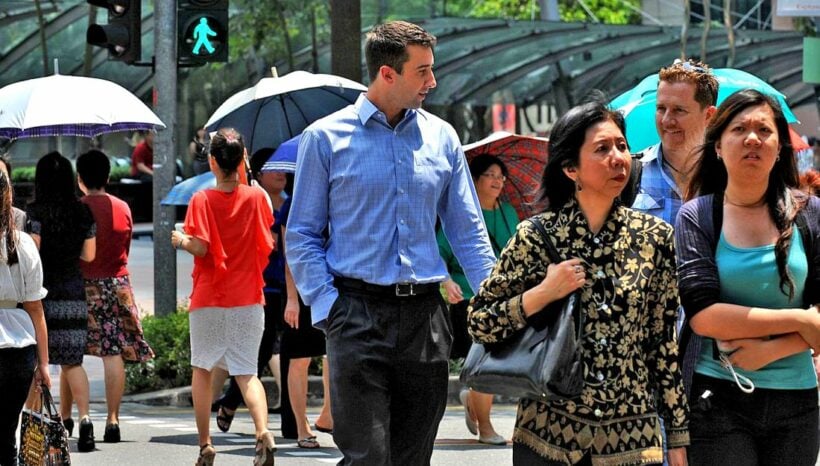 Being an expat in Thailand you'll go through plenty of phases – from excitement, to astonishment, to bewilderment, to acceptance – it's all an exciting journey, and will rarely go to plan. But that's why so many of us love living in Thailand.
There are some particular sub-sets of Thai expat we can spot a mile away. Far from type-casting a typical expat, we provide these sub-sets as a guide – there are plenty of other varieties of  expats floating around Thailand.
We should also mention that in 2019 there's a much broader range of expats living in Thailand. Contrary to popular wisdom (the internet chat rooms), the numbers of expats are growing every year and they are coming from just about everywhere, not just the UK, northern Europe, Australia and the US, as in the past.
1. The search of a wife
Finding looking for love in the West daunting? Or had a few failed marriages? Head to Asia and find a wife there instead. Right?!
These gentlemen come to Thailand for the sole purpose of finding love and maybe a wife. There seems to be some belief that Asian women are going to be more polite, obedient and submissive than the women in their own country. They're about to get a shock.
Others are looking to 'trade in' their older, western model for a younger, prettier Asian version. And where are you going to find this source of Asian ladies? At an expat bar (or on the internet these days). And so the well-trodden path and litany of perilous adventures begins. We know how most of these relationships end.
Of course there are many western men, and women, who do find a Thai partner and live long, happy lives. But they're vastly out numbered by the stories of love-gone-wrong in the Land of Smiles.
Don't take it too seriously
Read a couple of hundred stories on the internet before moving in with the Thai GF
Have deep pockets
NB. Guys, the bar girls don't actually love you.
2. The businessman
Many professional expats live, mostly in Bangkok, working for big international companies on salaries that would make them rich in any country. They can afford to, and do, live the high life. Some are single but others bring their family along for the adventure. They rent a big house, have a live-in maid, a driver and live a great life indeed. But, living their life in an artificial bubble in their working years, they rarely transition into a more mundane retired life in 'normal' Thailand.
3. Retiring in Thailand
The mantra used to be that you could move to Thailand and live off your pension (which would translate to lots and lots of baht), walking the Phuket beaches, shopping in Bangkok or living a quiet life in Chiang Mai. The perfect retirement lifestyle.
Other single, mostly, men would be lured by a carefree life of cheap beer, endless beaches and a seemingly endless supply of attractive young ladies in the many bars.
A lot of this has changed in recent years as the Thai economy has gained strength, along with the Thai Baht, and some international currencies have deflated meaning that people hoping to live off their overseas pensions or savings are not getting the same bargain they once did. Especially living in tourist hubs like Bangkok, Phuket or Pattaya, the cost of living has been rising in recent years pricing them out of the retirement market.
If you're contemplating a retired life in Thailand spend some time on the internet and come and spend a few months in selected locations. Try before you buy and don't start packing the crockery until you've done your homework and your sums.
4. Teaching English
The English teacher is found everywhere in the LOS (Land of Smiles) and is still a reasonably sure-fire way to extend your time living in Thailand.
These teachers usually break down into four categories….  Some are career educators and love teaching English, others are backpackers trying to extend their stay and top up their travel spend, there are some older guys who have spent their savings and will do anything to stay in Thailand. Finally, there's the bored wives who want something useful and meaningful to fill their days whilst their husbands work for larger international companies.
There are numerous TEFL (Teaching English as a Foreign Language) courses around the country. The pay's not great and you'll be living a local lifestyle rather than the lap of luxury. But many former teachers remember their time teaching English in Thailand fondly and say they'll never forget the smiling Thai children.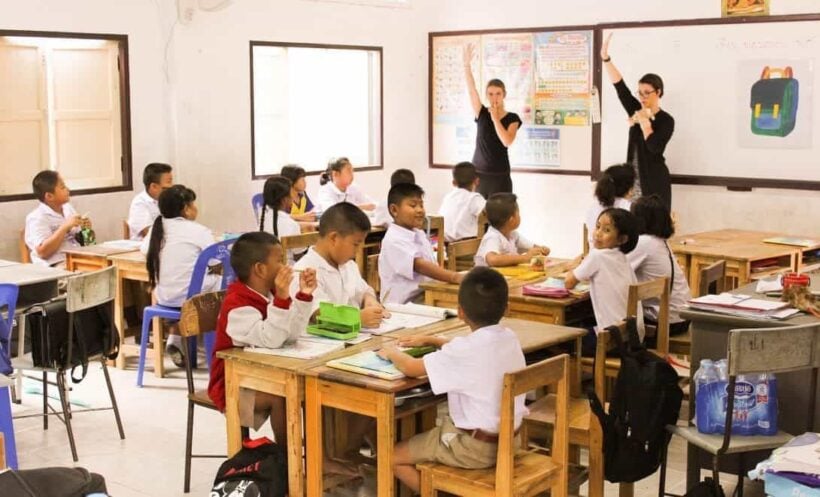 5. The entrepreneurial spirit
Savvy business people often come to Thailand for some better weather and the chance to make their fortune. The joke used to be that if you wanted to start a small business in Thailand, just invest in a big business here and wait a few years.
But many actually make a go of it and end up doing well. Like starting a business anywhere else in the world, do your homework and make sure you tick all the right boxes, including a business and marketing plan (in a foreign country).
The flashy, brash real estate hacks that sell one property a year and spend the other 364 days sitting at the beach bar spending their commission, are a local cliché and a dime a dozen.
Remember that the paperwork and administration requirements of a Thai company can be bewildering and you WILL need some good local advice before you open up shop. Take someone who's already done it for a few years to dinner and ask lots of questions.
6. The bored wife
Many of the categories mentioned so far have a predominance of males. Life for a single foreign woman in Thailand can be a challenge. Kudos to those who cut through the cultural issues and make a go of it (and I know many).
There's also the wives and partners of the many, many men who get to work in Thailand and bring their families with them. The live-in maid, driver and shopping trips eventually get boring and they will often be looking for other things to do. In most cases their visas won't allow them to legally work. So many do end up doing various charity and volunteer work (thought you should be very clear about what your visa will and won't allow you to do).
There are numerous expat groups around the country to provide information, social outings and community for the many mums or spouses who find themselves at a loose end whilst the husband works in the office. Jump on your computer and do some homework and you'll discover a whole new world of other woman out there.
Your next coffee or movie gal-pal is as far away as the internet.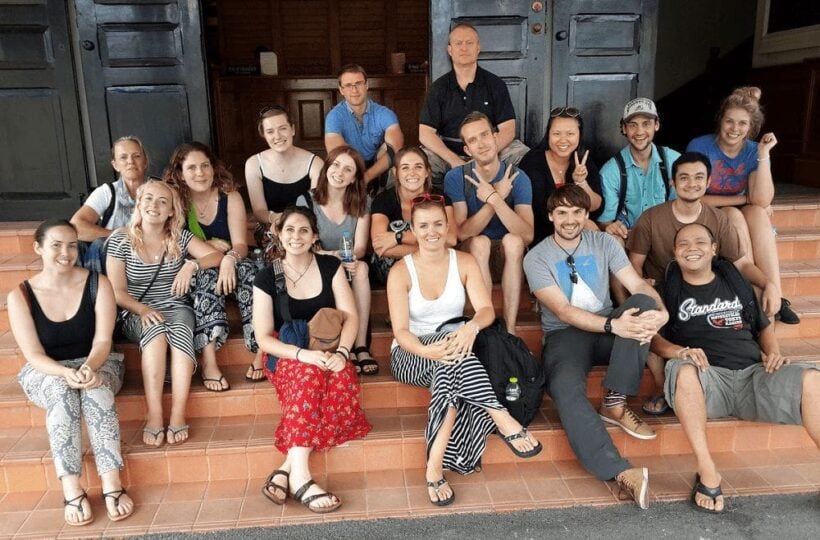 7. The fresh-starter
For whatever reason, Thailand seems to attract its fair share of misfits, vagrants and social outcasts that can't seem to get their act together in their home country. So they come to Thailand where the cheap booze, beaches and travel brochures have lured them.
Of course they find a very different culture and an entirely new list of reasons they can't fit in and get their life established.
Some are just running away from 1) bad marriages 2) the law 3) anything-they-don't-want-to-confront.
The long term prognosis for many of these misfits isn't good. We end up reading about them as over-stayers, drink driving road deaths or victims of balcony falls.
8. Sexpats
'Sexpats' are notorious and much-maligned. They come to Thailand, lured by a slightly old-fashioned notions of the Kingdom as an easy place to find sex. And sometimes, in some locations the opportunities are still available, for a price. Sexpats usually hang around other expats who are less likely to frown on their indulgences. The three P's – Patpong, Patong and Pattaya – sum up most of the popular sexpat locations.
In most cases they're here for a good time, not a long time, and will frequent the sleazier locations in Thailand pursuing their goals and, eventually, running out of money or getting bored. Or getting into trouble. Or contracting any number of available STDs.
There's also a subset of the sexpat that will find themselves on the very outer fringes of society – the pedophile. Thailand, and other south east asian countries, have provided solace for these people in the past but recent crackdowns are now detecting a lot of their activities and they are being increasingly rounded up, arrested or deported.
As a pedophile you will get zero sympathy from Thai authorities.
9. The serial complainer
Nothing, absolutely nothing, will ever be as good in Thailand compared to where they come from. They will find fault in everything from the traffic to the food to the government to the medical system to the culture to the visa system to the corruption to the heat to the roads to the culture to the girls.
Surprise. Thailand is a foreign country with a rich, frequently bewildering culture. The longer you spend here, the less it all makes sense. But that's part of the glorious adventure of living in Thailand. Whilst many expats revel in the wonders and excesses of Thai life, some just wallow in their own self-righteousness.
Many of these haters and complainers have never been to Thailand but are happy to share their wisdom, often, in chat rooms and social media. Blah, blah, blah.
Worse, there are plenty of haters living amongst us who bore us sideways with their whinging and complaining. They can be directed to the nearest international airport where they are invited to escape the country they so despise and return to their homeland or just go somewhere else, anywhere really.
10. The digital nomads
We see them tapping away on their keyboards at cafés and work spaces around the country. As long as they have wifi their business is open. They're trading stocks and shares, selling property, gambling, posting stories, filing news reports, selling stuff on their Facebook pages – they're working.
If you can run your business outside of a traditional office, hey, why not do it sitting next to a beach or high up in a mountain overlooking Chiang Rai. The digital nomads fall between the cracks in the Thai Immigration system and often have to run the gauntlet of dodgy visas and visa runs although a recently introduced Smart Visa helps some of them get a proper visa.
There is an increasing range of co-working spaces opening around the country and almost every café in Thailand will now have wifi – whether it's working or not is another matter. Then again you can always tether your phone to your laptop and use your smartphone's wifi.
10a. The Keyboard Warriors
We can't leave this group out because there seems to be a large contingent of keyboard warriors out there who keep Thai website administrators busy. They respond to everything that's posted and are keen to share their expert advice on the matter. On ALL matters. A virtual Library of Congress when it comes to dispensing their opinions and vast knowledge about all matters relating to life in Thailand, or anywhere really.
Web administrators (The Thaiger included) are kept busy 'hiding' some of their extravagant claims, nonsense or thinly-veiled abuse at the writer of the story, the website generally or other commenters.
There is one website in Thailand who does a roaring trade based on the clicks of expats that seem to have nothing better to do than whinge, complain, comment and click, click, click on a broad range of matters, particularly those concerning traffic accidents, ladyboys, visa overstayers and police matters.
It's a love-hate relationship. We hate their monotonous drivel but we love their traffic.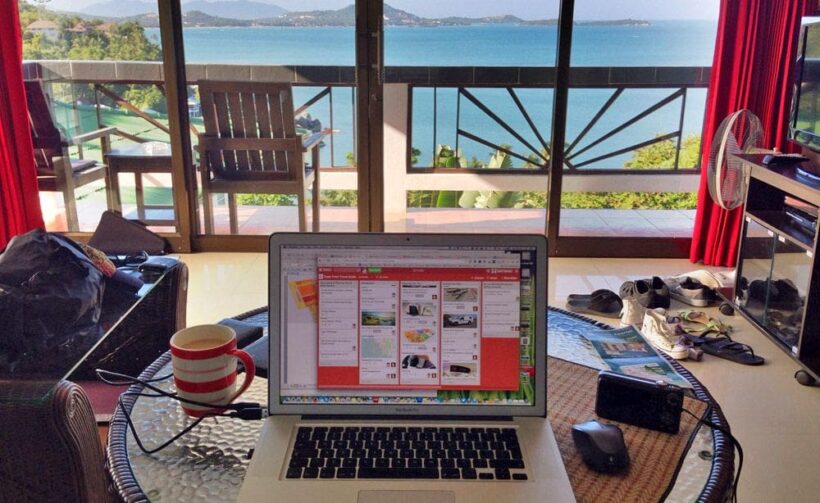 Read more headlines, reports & breaking news in Thailand. Or catch up on your Thailand news.

Find more Thailand top 10s and top 10s in Thailand on The Thaiger.
BTS launch their new album on April 12, appear on Saturday Night Live the next day. Why this matters.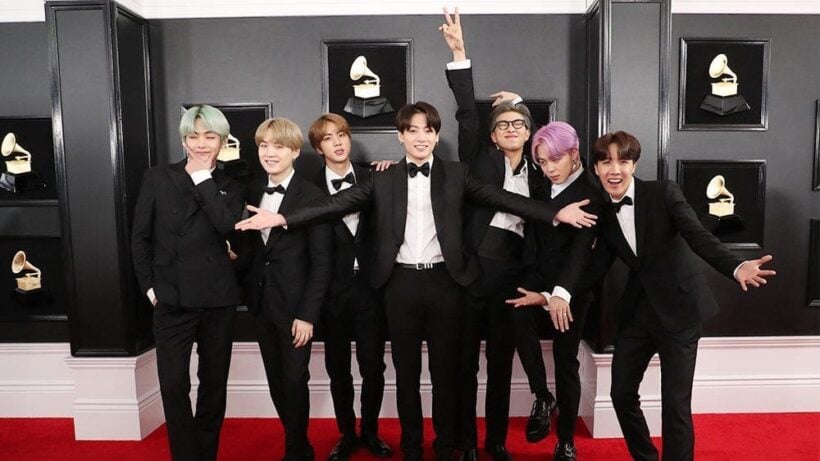 The music business is about to have another one of those seismic shifts in the next month as the power of the music business continues to dribble away from western record company influences to a more democratic, social media-driven, business model.
In the past two years, mainly, a small South Korean production house has re-tooled the massive world music business (and it is, first and foremost a 'business') with one product.
Bangtan Sonyeondan, better know around the world simply as BTS.
The seven members of the K-Pop phenomenon (and the word phenomenon is aptly applied in this case) actually debuted in 2013 after forming originally in 2011, but they're hardly an overnight success with real struggles threatening their success along the way. The BTS that writes, produces and performs in 2019 is a slick, highly professional performance and business unit that has, mostly by design, completely rejigged the fatally-wounded 'old' music business model. From a try-hard hip hop band to world-class music artists is a fascinating journey in the annals of the modern music business.
Also consider they've done this singing, mostly, in Korean.
Whilst the record companies continue to roll out the 'oldies' with another Greatest Hits compilation, or interpret their 70s and 80s heroes on the big screen (another guarantee to boost flagging music sales and downloads), there is some light at the end of the music tunnel which gives us hope of some great tunes ahead.
From first impressions the septet of BTS are just another fresh-faced boyband with catchy hooks, hair tosses and screaming fans – we've seen it all before, right? Except that they're South Korean in a white-washed music world.
But behind the facade is some raw talent, a highly skilled back-room and the use of social media as a jack-hammer, not just a tool. After charting two of their albums at #1 in the Billboard Hot 200 last year, a first for a Korean band, appearances on the American Music Awards, the Grammies, Ellen, all the popular Tonight Shows, the front cover of TIME and a series of sell-out concerts around the US, the seven young men are about to take the next big step, and it will be big.
Days after BTS announcing their forthcoming Map of the Soul: Persona album coming April 12, they also announced they are appearing on SNL, Saturday Night Live, (NOT Donald Trump's favorite TV show) the day after.
Saturday Night Live announced that BTS will make their musical debut with Emma Stone, a self-declared K-pop fan, on the April 13 episode.
SNL is a highly coveted stage for any performer and has the ability to bring an artist to new heights of their career. A pre-fame Adele performing in a 2008 episode went on to the highest-rated episode in 14 years and sent her 19 album to new highs on the charts.
BTS, although still in their early to mid-20s, are already seasoned live and television performers. There would be more BTS live YouTube clips on the net than any other performer, period. They know the performance craft and how to play an audience. The sales of their music speaks for itself, their YouTube click numbers are astonishing. Type 'BTS' into Google and you get 490,000,000 results!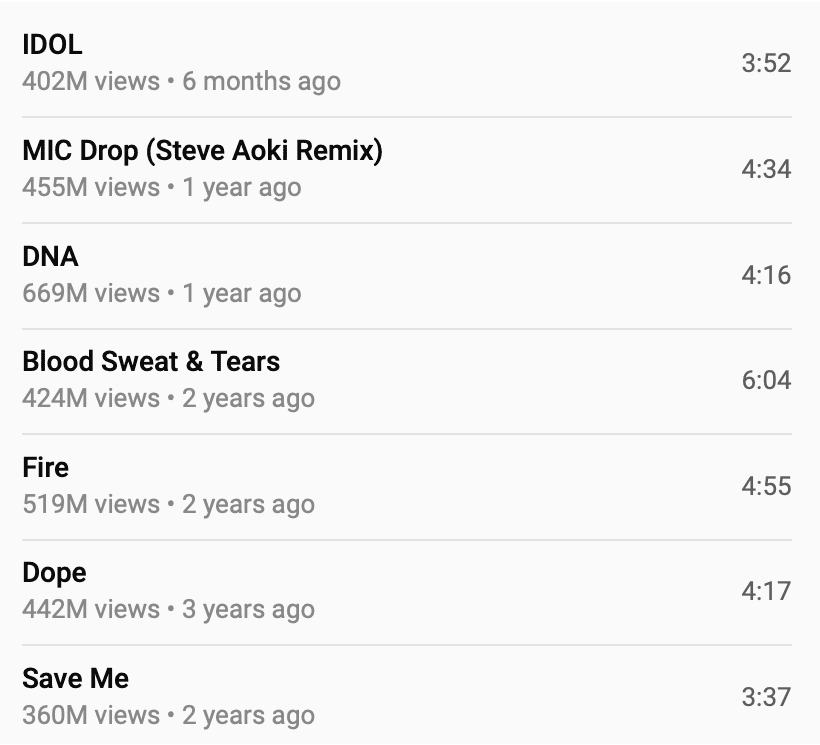 And that's part of the magic formula that separates them from just about every previous band. Whilst using social media is nothing new, BTS has amassed an enormous world-wide audience of music downloaders, ticket and merchandise buyers and sheer screaming hordes beyond anything previously attainable. And there's a lot more to come as the fan base spreads out of Asia into the rest of the world.
Of course it's easy to say the band came along at the right time, given the rise and rise in social media's impact on our lives. But they've been first band to really harness the power in ways most other bands never even thought about.
Their fanbase is called 'Army', an appropriate name given the onslaught on music fandom around the globe. That the enormous fanbase started in Asia and is spreading westward is something we've not seen before.
BTS also deliver a different message aimed squarely at their peers and not with the same gloss and sheen of most other K-Pop. It's sometimes raw, always relevant, reflecting their own battles and scars as young people growing up in a complex world. They cry, they share their fears, they argue on their videos, they're humble – it's very different.
The BTS-on-SNL program will be, easily, the biggest audience the show will EVER have, not by a little, by a LOT. That's quite an easy prediction given BTS's chart history, their YouTube viewer numbers, their growing appeal and the sell-out concerts, around the world.
For a crash course in BTS, check out this video (below). There are also thousands, yes thousands, of other videos apart from their award-winning music videos as well. Such is the power of Army, the power of social media, the power of good music well performed, and the hope that cream always, eventually, rises to the top.
The Saturday Night Live episode airs in the US on April 13.
A new visa paperwork problem for some expats?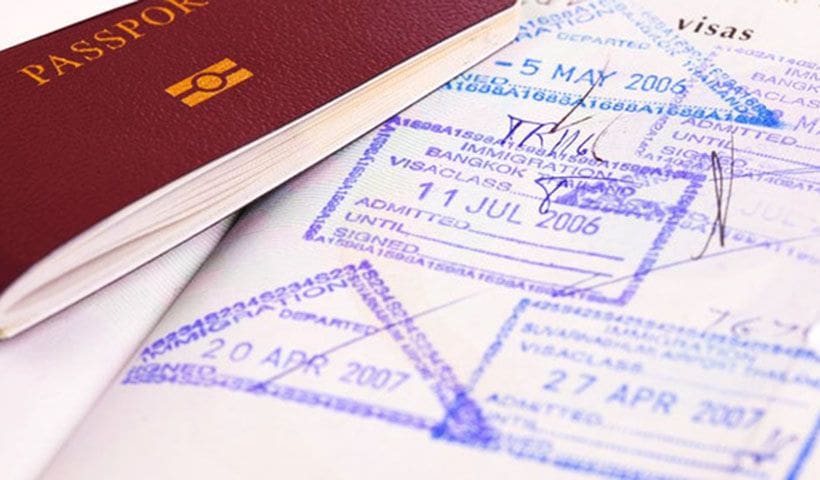 We get occasional emails from expats relating their various problems with Immigration as they apply for new visas or renewals. The common thread is that applying for, and renewing visas, is becoming unnecessarily complicated.
This one seems complex. Names have been withheld for privacy.
"I am a British citizen and my baby's visas were renewed without an issue, but the Thai immigration has caused problems for my wife and wants me to prove that I am married to my Chinese wife so that I can renew her dependent visa for a third year.
The man's wife and baby are on Dependent visas tied to his 'Retirement' visa.
Our marriage certificate is in Chinese so in order to get Immigration to acknowledge our marriage, she now has to go back to China to have our marriage certificate notarised and translated, first in her local home area, then sent to China's foreign affairs office in Beijing for their stamp, THEN to the Thai embassy in Shanghai for their stamp, THEN to Bangkok for the Chinese embassy's stamp.
This takes many weeks/months and it's simply a joke and is 'mission impossible' to do.
My wife flew out to China today and I am at home here in Phuket with our 1 year old baby who was born here at the Siriroj Hospital.
The new guy in charge at the local Immigration office has apparently decided that the certified translation from an authorised translator here in Phuket, which was ok in previous years is now NOT recognised or accepted.
We have brought all our money here and own two properties.  We have money in the bank, private medical insurance, spend all our money here, our baby was born here, but they have split up the family.?
"I just wondered if anyone else is aware of these changes?"
"It's crazy to penalise the good, law abiding people and break up a family.  I thought once I was on a retirement visa and met all the requirements that all would be ok?! But no."
"We have been to the Chinese consulate here in Phuket, they cannot help. My wife's visa runs out in 2 days so she has had to leave….. !?!?
And get this… from last year onwards all Thai embassies in China (Shanghai Beijing Guangzhou, etc) are all saying they need at least one month to process any non-immigrant visas (dependent, business or education visas). Why is it all becoming so complicated?
Not to mention that the months and huge expense wasted every year to do this is staggeringly stupid.  We have been hear for years, retired for the last two years and now this paperwork road-block!?!"
PS. I worked and lived in China for over 6 years, and later retired here in Thailand, I have been married for 7 years and my wife and I have been together over 11 years now.
Top 10 ways to cope with the humidity in Thailand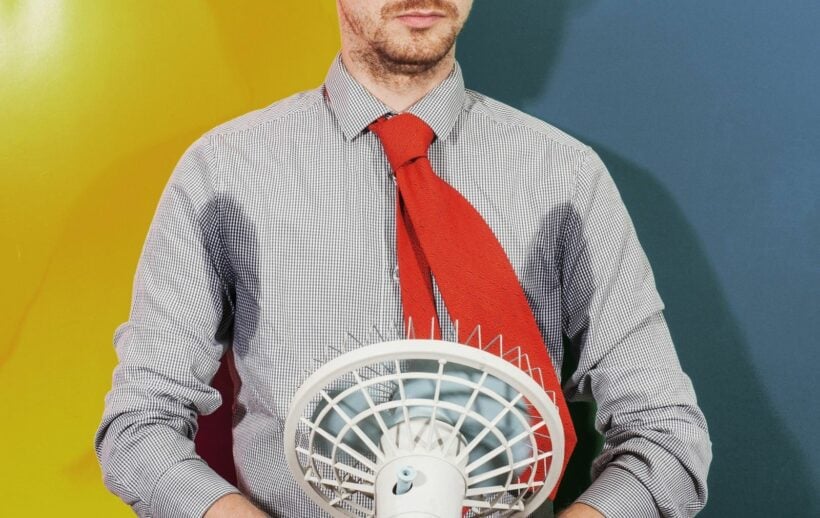 It's humid most of the year in Thailand. In the southern areas, during the 'wet season', it's hot and humid all the time. You will sweat, a lot. Or in the case of ladies, you will perspire. Plenty of showers and common sense are your best simple advice. You WILL get used to it after a month or so and probably never worry about it again. In the meantime, here's the Top 10 ways to do something about it…
1. Drink plenty of water
Drink lots of (bottled) water. Don't drink out of the taps, even in the fanciest of hotels. Drinking lots of water will keep you hydrated and help you avoid headache, nausea and dizziness. If you come from a cooler climate you will find yourself needing to drink at least twice as much as you did before. (The Thaiger suspects that the water supply in many built up areas is probably potable these days – the 'don't drink the tap water' story has been around for three decades. But be safe and drink the bottled water, it's very cheap in Thailand.)

2. You need more salt than usual
…but most Thai food has plenty of salt already. When sweating you lose a lot of salt in the form of sweat. Just eating a few Thai meals each day will provide you with all the salt you need. But the evils of adding extra salt aren't quite as evil when living in Thailand.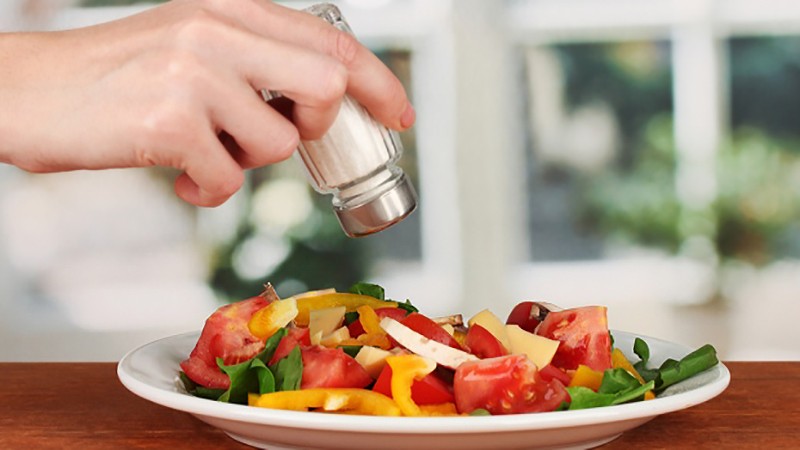 3. Wear loose fitting clothing made from natural fibres
Most of the time you're only going to be wearing a single layer. Go for light colours and natural fabrics like cotton and linen. You will almost never wear a jacket or need a tie. Ladies, think 'hot summer days'. Here's your excuse to wear one of those outrageous tropical print shirts. But don't feel too inclined to get your gear off – the Thai's don't appreciate TOO much skin – respect the local customs regarding skimpy clothing. Speaking of your clothes, beware closing the wardrobe door in the wet season. Without air circulation, after even less than a week, you'll open to wardrobe doors to a sea of black mould. Just leave them open.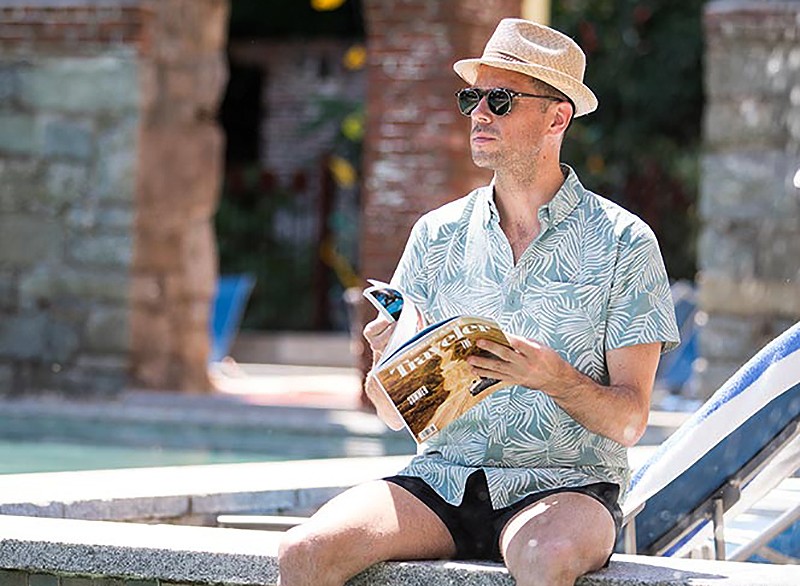 4. Exercise first thing in the morning or last thing at night
Don't exercise in the middle of the day unless you're insane. The heat of the day is best spent shopping, inside an air-conditioned office or as a siesta time. Go for a swim, take a nap. If you do need to be outside refer Item 3! All the running events (getting increasingly popular around Thailand) are held around 4 or 5 am. Get the idea? Take a bottle of water with you and drink more than you might usually drink during your exercise.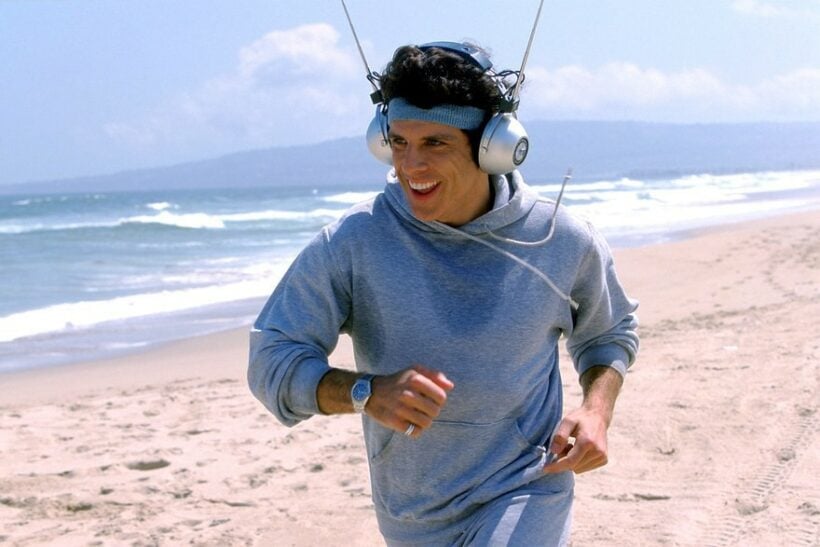 5. Wear a hat
Hats can be fashionable but in Thailand they're also very functional. A hat will stop sweat dripping down your face and prevents the sun hitting you directly on your head, face or eyes. Sunglasses are also very important to protect your eyes from damaging UV. They also tell your brain that it's not quite as bright as it actually is. Shade, generally, is worth pursuing as standing out in the sun, at any time, can really drain your energy and dehydrate you faster. Although the sun light isn't particularly intense, it is hot, hot, hot when added to the humidity level.

6. Take your time – sabai, sabai
There's no need to rush – adjust to a slower pace. Do what the locals do. Thai's rarely rush around and tend to manage their pace to the levels of the heat and humidity. Rushing around will just heat up your body temperature and expose your body to heat-stress. Sabai, sabai (relax!)

7. Avoid air-conditioning, if you can
OK, it's hot, we get it, but AC will likely cause your body even more stress if you spend all day in an air-conditioned room. Seek out cool places, sure, but try a fan, sitting in a cool breeze or under a tree. AC will really dry your air passages and your skin. For sleeping turn on the AC for an hour before you go to bed then use the ceiling fan (or a floor fan) for the rest of the night. Very few locals, even expats, will use AC for sleeping.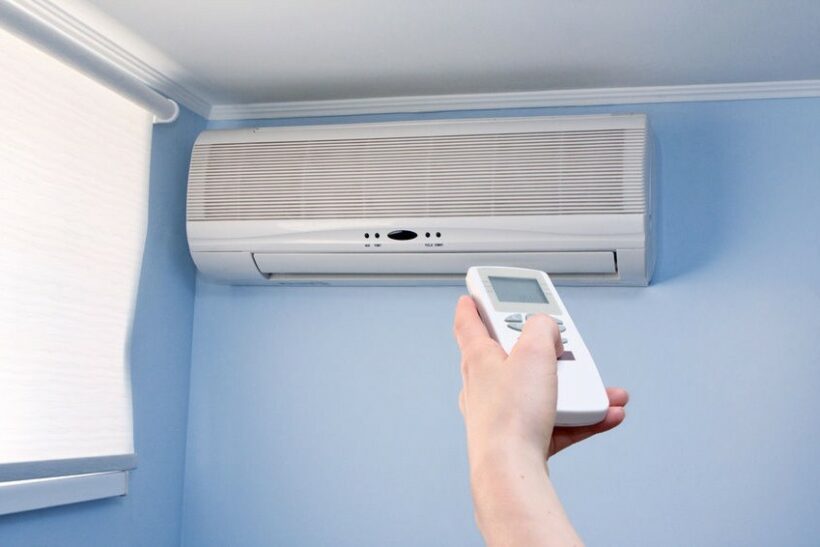 8. When in Rome, do as the Romans do
When it Thailand, watch the locals. They're not running around the streets in the middle of the day and enjoy many showers during the day as well. Turn down the hot water when you head to the shower. Many Thais don't even have hot water connected to their shower. Why bother? Especially if you live in the southern areas where the running water is quite warm, like the tropicals seas. A cold-water shower a few times a day will help keep you cool and refreshed. After showering it's a good precaution to use some talcum powder in the 'nether regions' as sweat build-up and bacteria will thrive in a humid climate, sometime leading to rashes and itching. Nasty!

9. Mop up the sweat
You will sweat. Your body needs to sweat to help maintain your body temperature. A damp towel carried around in a plastic bag will be a perfect way to wipe your face, neck or hands from time to time. Some of us perspire more than others but there's no problem in mopping up the perspiration from time to time – you're not the only one sweating you know.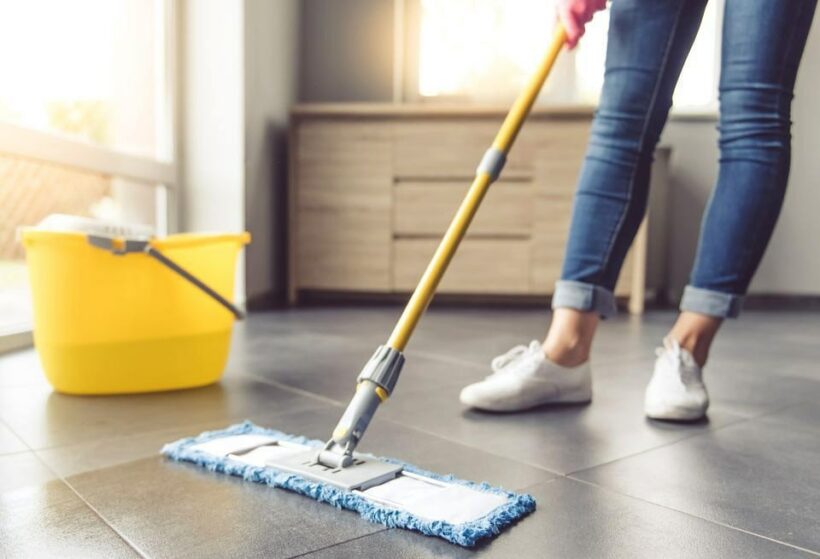 10. Eat healthy, light food
Lighter, less stodgy food is going to make your body work less to digest and keep you feeling a lot cooler and refreshed. Local fresh fruit and salads should be included in a humid-climate diet. Some of the Thai spicy dishes can be quite light as well but maybe keep off the heavier curries until the evening. Coconut water is available everywhere, cheap and very refreshing. You also have the prefect excuse for an ice-cream too!