Now you can study the success of K-pop band BTS – University of California, Berkeley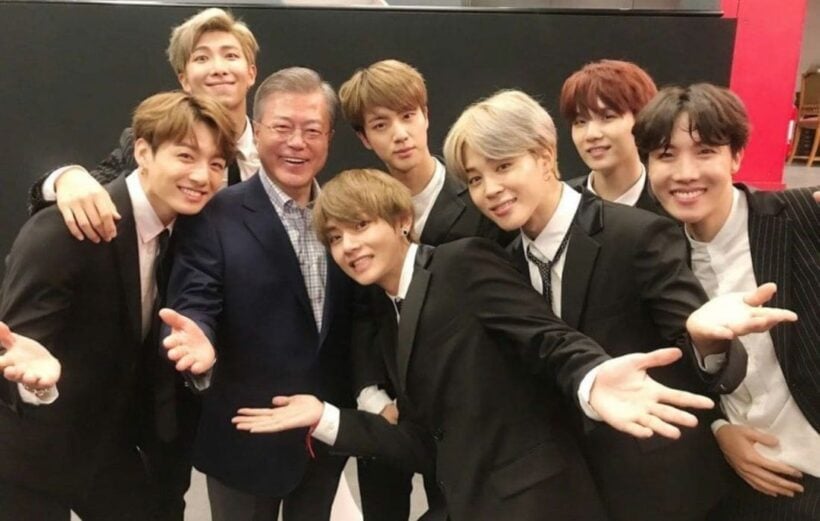 PHOTO: BTS members posing with South Korean President Moon Jae In
400 million views, 500 million, 600 million. Just scroll through the group's songbook on YouTube from the past five years and you will be watching music history in the making – a success built on a new pop genre, new 'music business' model and seven young South Koreans hell-bent on succeeding in the music world, beyond South Korea.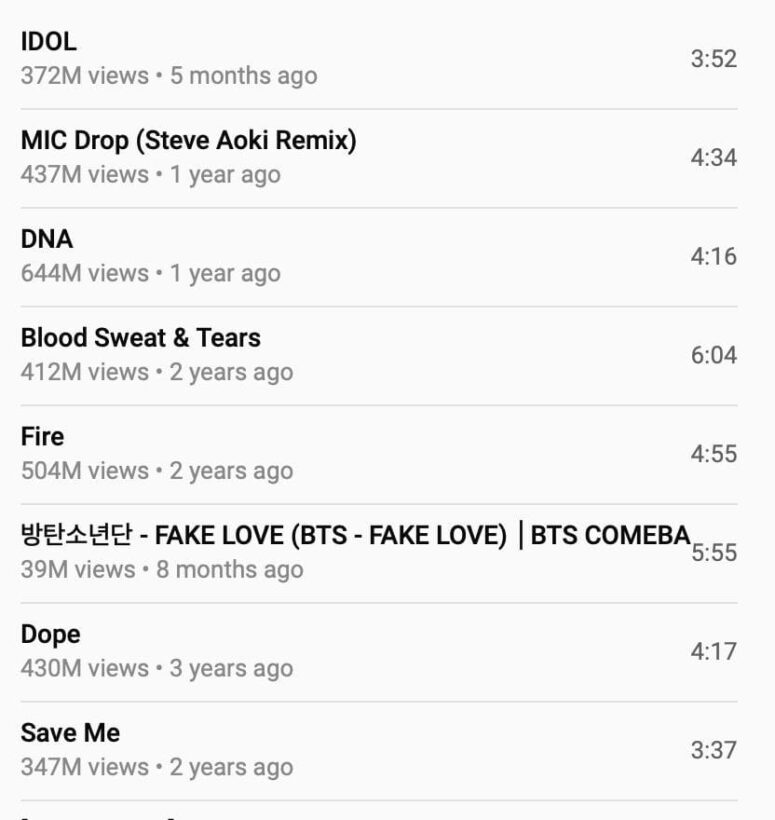 Now, the global success of K-pop act BTS lies at the core of an academic course launched at the University of California, Berkeley. The student-run course has been announced on the university's website as part of UC Berkeley's Democratic Education at Cal program.
The group – consisting RM, J-Hope, Suga, V, Jungkook, Jimin and Jin – have amassed a social media following (called ARMY), ignited live audiences with their happier sharp choreography and won international awards. It hasn't all been easy and their story, from seven teenagers living in one dorm in Seoul, to international music stars has lessons for all interested in modern pop music.
On the course "Next Generation Leaders: BTS" students will learn about the K-pop boy band's growing global impact, which led to their immense success.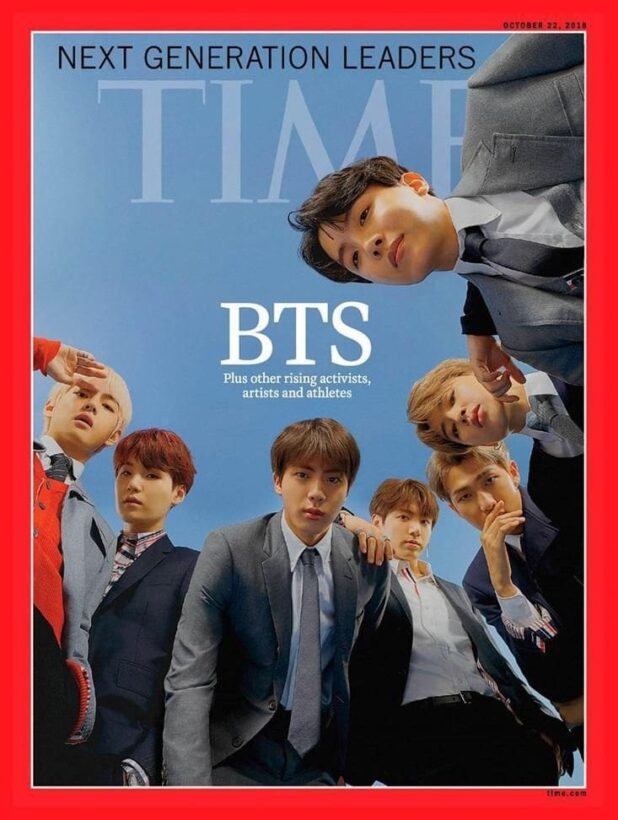 The DeCal program allows students to create and facilitate their own classes on a variety of subjects, as reported by Yonhap. The BTS class is an option for media students at UC Berkeley and will be offered for the first time in spring.
The course outline for "Next Generation Leaders: BTS" on the school's website reads: "This course will focus on Korean boy group BTS and their global impact. We will attempt to explore the group's history, artistry, philanthropy, and many other aspects in order to analyze their growing impact in society as well as their international success."
It would also dive into the intricate world known as 'Bangtan Universe' that the group has created through its album concepts and videos. Media articles and interviews would be utilized as well, and students would come up with theories about the group's success.
The orientation session for the course was held on Feb. 5, and a Twitter account has been dedicated to the course. A photo on Twitter showed the enrolled students watching a video of BTS' acclaimed speech during a United Nations General Assembly session in September. BTS fans expressed their support for the program on Twitter.
BTS attended this year's Grammy Awards in Los Angeles and made history as the first K-pop presenters at the event. The group's album Love yourself: Tearwas nominated in the Best Recording Package category. They made history in 2018 with two Number One albums on the Billboard Top 200 charts.


Find more SE Asian News courtesy of The Thaiger.

Broke? Find employment in Southeast Asia with JobCute Thailand and SmartJob Indonesia. Rich? Invest in real estate across Asia with FazWaz Property Group or get out on a yacht anywhere with Boatcrowd. Even book medical procedures worldwide with MyMediTravel, all powered by DB Ventures.

Find local events and browse venues in Thailand with Thaiger Events, or post your own today.
BTS launch their new album on April 12, appear on Saturday Night Live the next day. Why this matters.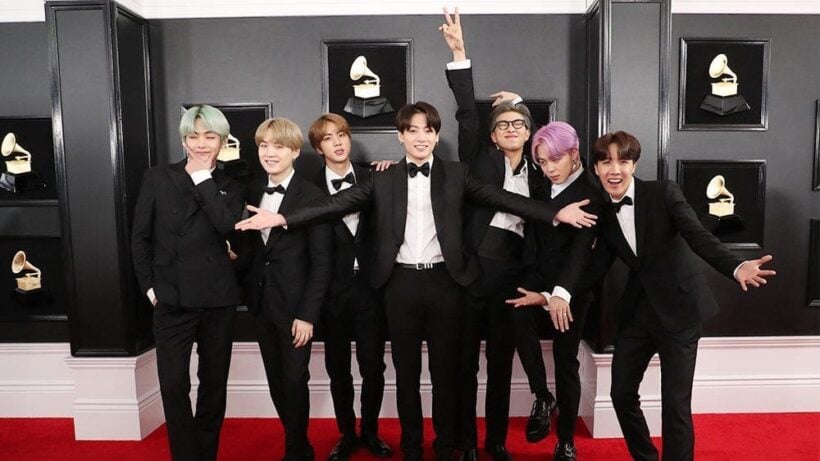 The music business is about to have another one of those seismic shifts in the next month as the power of the music business continues to dribble away from western record company influences to a more democratic, social media-driven, business model.
In the past two years, mainly, a small South Korean production house has re-tooled the massive world music business (and it is, first and foremost a 'business') with one product.
Bangtan Sonyeondan, better know around the world simply as BTS.
The seven members of the K-Pop phenomenon (and the word phenomenon is aptly applied in this case) actually debuted in 2013 after forming originally in 2011, but they're hardly an overnight success with real struggles threatening their success along the way. The BTS that writes, produces and performs in 2019 is a slick, highly professional performance and business unit that has, mostly by design, completely rejigged the fatally-wounded 'old' music business model. From a try-hard hip hop band to world-class music artists is a fascinating journey in the annals of the modern music business.
Also consider they've done this singing, mostly, in Korean.
Whilst the record companies continue to roll out the 'oldies' with another Greatest Hits compilation, or interpret their 70s and 80s heroes on the big screen (another guarantee to boost flagging music sales and downloads), there is some light at the end of the music tunnel which gives us hope of some great tunes ahead.
From first impressions the septet of BTS are just another fresh-faced boyband with catchy hooks, hair tosses and screaming fans – we've seen it all before, right? Except that they're South Korean in a white-washed music world.
But behind the facade is some raw talent, a highly skilled back-room and the use of social media as a jack-hammer, not just a tool. After charting two of their albums at #1 in the Billboard Hot 200 last year, a first for a Korean band, appearances on the American Music Awards, the Grammies, Ellen, all the popular Tonight Shows, the front cover of TIME and a series of sell-out concerts around the US, the seven young men are about to take the next big step, and it will be big.
Days after BTS announcing their forthcoming Map of the Soul: Persona album coming April 12, they also announced they are appearing on SNL, Saturday Night Live, (NOT Donald Trump's favorite TV show) the day after.
Saturday Night Live announced that BTS will make their musical debut with Emma Stone, a self-declared K-pop fan, on the April 13 episode.
SNL is a highly coveted stage for any performer and has the ability to bring an artist to new heights of their career. A pre-fame Adele performing in a 2008 episode went on to the highest-rated episode in 14 years and sent her 19 album to new highs on the charts.
BTS, although still in their early to mid-20s, are already seasoned live and television performers. There would be more BTS live YouTube clips on the net than any other performer, period. They know the performance craft and how to play an audience. The sales of their music speaks for itself, their YouTube click numbers are astonishing. Type 'BTS' into Google and you get 490,000,000 results!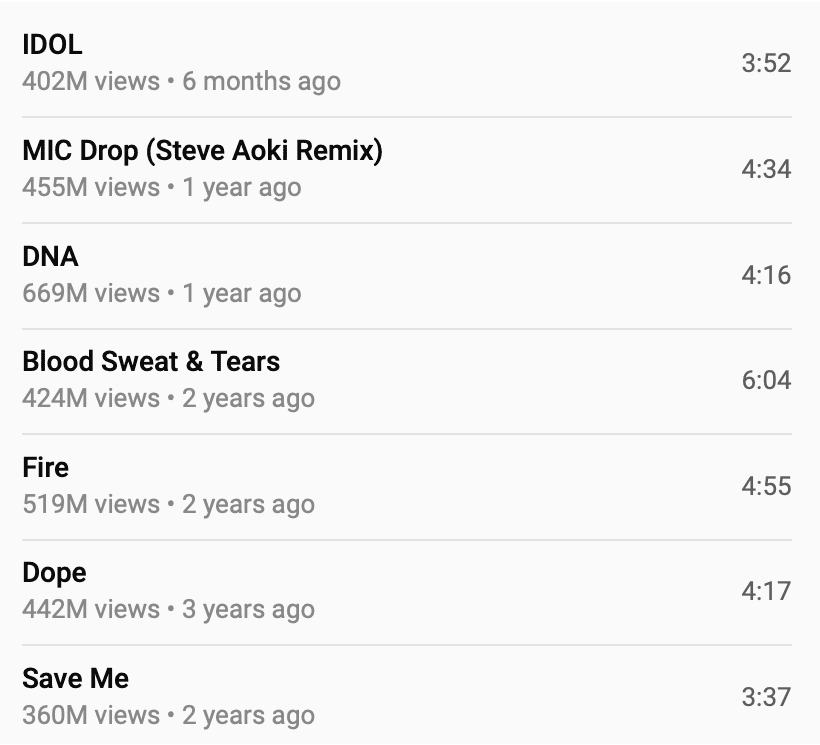 And that's part of the magic formula that separates them from just about every previous band. Whilst using social media is nothing new, BTS has amassed an enormous world-wide audience of music downloaders, ticket and merchandise buyers and sheer screaming hordes beyond anything previously attainable. And there's a lot more to come as the fan base spreads out of Asia into the rest of the world.
Of course it's easy to say the band came along at the right time, given the rise and rise in social media's impact on our lives. But they've been first band to really harness the power in ways most other bands never even thought about.
Their fanbase is called 'Army', an appropriate name given the onslaught on music fandom around the globe. That the enormous fanbase started in Asia and is spreading westward is something we've not seen before.
BTS also deliver a different message aimed squarely at their peers and not with the same gloss and sheen of most other K-Pop. It's sometimes raw, always relevant, reflecting their own battles and scars as young people growing up in a complex world. They cry, they share their fears, they argue on their videos, they're humble – it's very different.
The BTS-on-SNL program will be, easily, the biggest audience the show will EVER have, not by a little, by a LOT. That's quite an easy prediction given BTS's chart history, their YouTube viewer numbers, their growing appeal and the sell-out concerts, around the world.
For a crash course in BTS, check out this video (below). There are also thousands, yes thousands, of other videos apart from their award-winning music videos as well. Such is the power of Army, the power of social media, the power of good music well performed, and the hope that cream always, eventually, rises to the top.
The Saturday Night Live episode airs in the US on April 13.
Another Yong bites the dust – K-Pop in crisis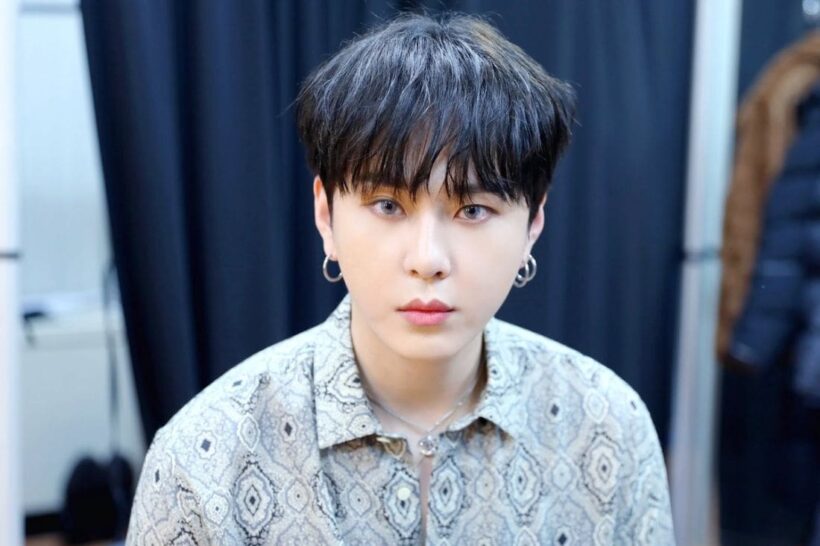 Another K-pop star has been forced to quit their band after admitting he watched sex videos received from another idol. 29 year old Yong Jun-hyung is the third singer to be engulfed in the scandal sweeping South Korea's squeaky clean music industry.
The member of boy band Highlight, formerly known as B2ST, admitted that he watched a video of singer Jung Joon-young having sex with women taken without their consent.
30 year old Jung was questioned by police after admitting he shared the footage with other men, including mega K-pop star Seungri, who is also embroiled in a sex-for-investment criminal investigation.
Both Seungri, a member of boy band BigBang, and Jung, have announced their retirement from show business earlier this week.
Yong "has watched the footage and had an inappropriate conversation with another artist," the singer's agency Around Us Entertainment said in a statement. They also announced that Yong will leave the band Highlight today.
South Korea has been battling a growing epidemic of so-called "molka", or spycam videos, mostly of women, secretly filmed by men.
As well as secretly filming women in schools, toilets and offices, "revenge porn", videos men take of themselves having sex with their exes or partners filmed without the women's consent, is believed to be equally widespread.
Yong, who has also worked as a record producer and actor, previously denied allegations that he had been involved in the ongoing K-pop sex scandal.
Thousands of women protested in Seoul last year on several occasions against spycam and revenge porn videos, as part of the north Asian country's ongoing #MeToo movement.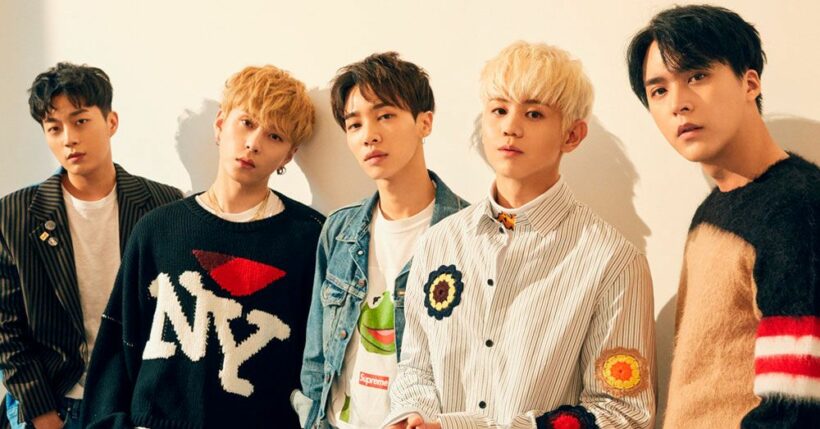 Highlight, formerly known as B2ST
Cabinet supports bid for southern 'Nora' dance to be included in UNESCO heritage list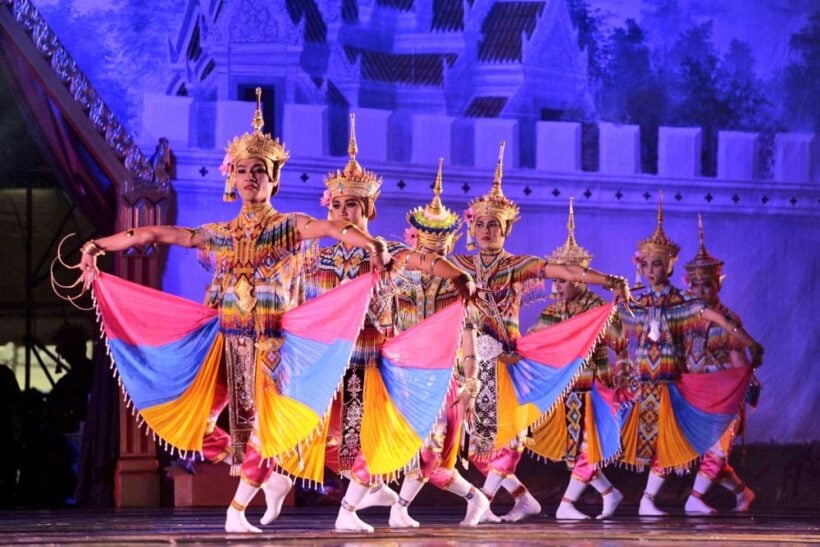 "The Thai government will nominate Nora at UNESCO's upcoming meeting.
"Nora, a southern traditional dance, has been given the nod to seek a place on UNESCO Intangible Cultural Heritage representatives list.The Culture Ministry has been striving to preserve the unique Thai dance after 'Khon', the masked dance drama, was registered on the Intangible Cultural Heritage of Humanity list at a UNESCO meeting in Mauritius last year. It was the first time Thailand was represented on the heritage list.
Thailand started applying for intangible cultural heritage listings after the country ratified the Convention for the Safeguarding of the Intangible Cultural Heritage on June 10, 2016.
Following Khon's success, Thailand has already sought listing for Nuad Thai – a traditional Thai massage. If the massage is accepted, it will be registered later this year.

"The Thai government will nominate Nora at UNESCO's upcoming meeting in Bogota, Colombia, from December 9-14. If Nora makes the grade, the registration process will take place in 2020," Culture Minister Vira Rojpojchanarat said.

Vira said Nora is a colourful dance performed by skilful dancers dressed up in gorgeous costumes and accompanied by rhythmic music. Nora dancers wear lively and colourful costumes and they keep unique long nails, all reflecting the delicate art and craftsmanship, he said.

Like khon, Nora dancers also have a tradition of performing a "Wai Khru", or ritual ceremony, to pay homage to the god of dance.

Thailand has 387 Nora troupes of which more than 70 per cent (278 troupes) are from the South.

It's a unique dance and popular in southern Thailand, which is passed on from generation to generation. Many youngsters are now studying Nora in schools.

"The listing of Nora will promote this art form and the knowledge can be shared with the world as a heritage of humanity," Vira explained.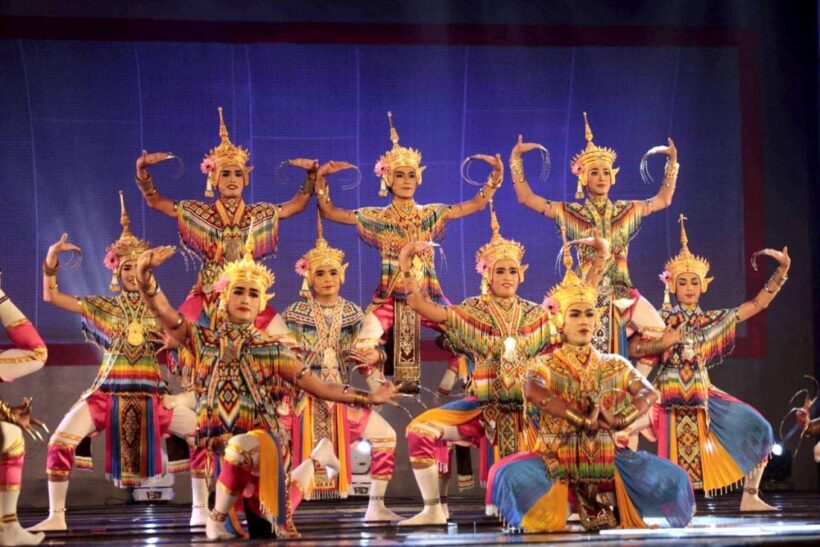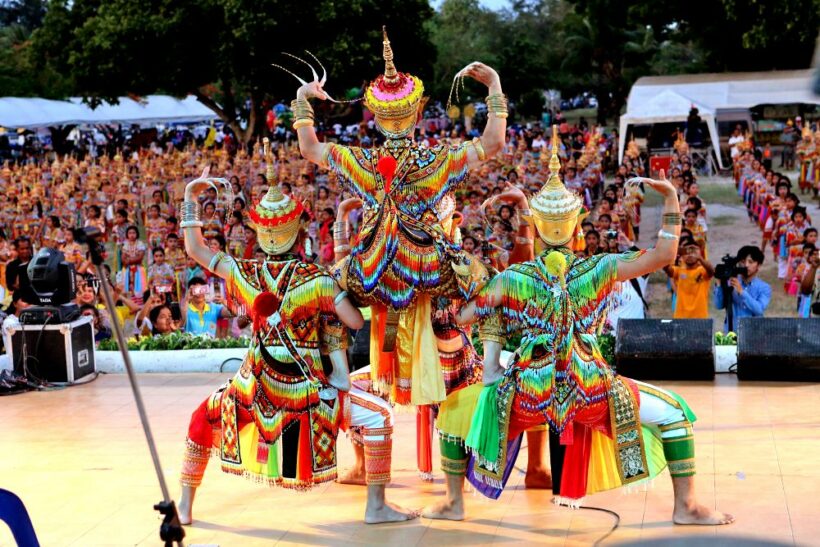 SOURCE: The Nation