Sea Turtle found dead on Chumpon beach, choked on plastics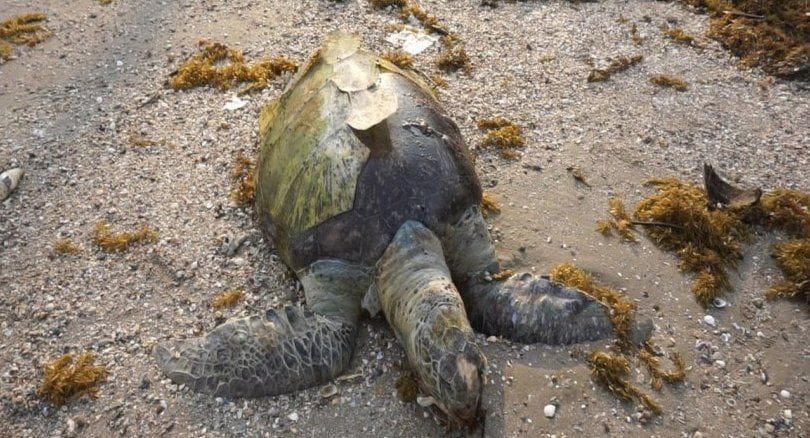 A large green turtle has been found dead on Chumphon's Bang Nam Jeud Beach, believed to have died from plastic waste it ingested.

"I found a piece of plastic in its throat, so I think it's the latest victim of sea-borne plastic waste," said Amnuaykiat Timnakha, deputy chief of the Tambon Bang Nam Jeud Organisation.

He was the first to find the carcass, about 20 metres from his home in Lang Suan district.

"This female green turtle was 1.8 metres long and weighed about 50 kilograms."

It was already decomposing when Amnuaykiat found it.

"We informed the relevant officials and they advised us to bury it first until they get here on Monday to do an autopsy," he said.

Reports of aquatic animals ingesting plastic waste at sea and dying as a result have become frequent in recent years.  Plastic discarded into or swept to the sea can appear as food to some marine creatures and, once swallowed, it prevents them from eating or digesting actual food.

In other cases, they can get entangled in plastic and are strangled or suffocated to death.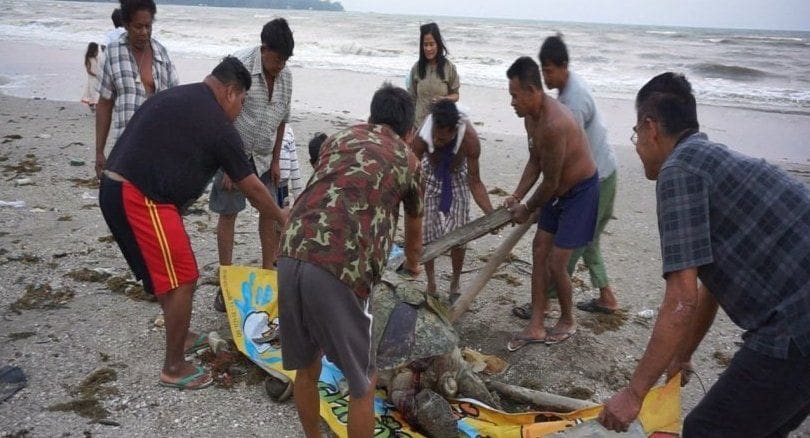 SOURCE: The Nation


Read more headlines, reports & breaking news in South Thailand. Or catch up on your Thailand news.
Pattani smuggler arrested with over 10,000 packets of illegal cigarettes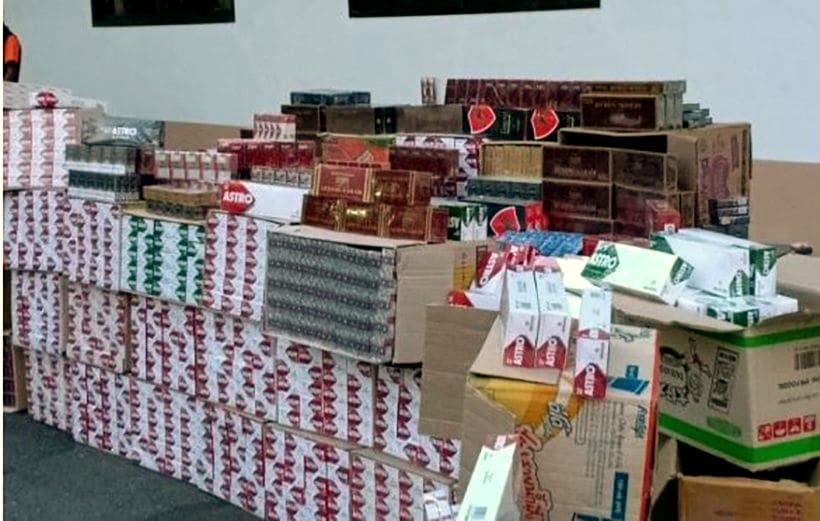 A man has been arrested in Pattani's Mayo district after trying to smuggle 10,802 packets of foreign cigarettes.
Police and Excise Department chief Itthipol Liabyainak announced the arrest of Yaman Pohleng, the owner of a grocery store in Tambon Sakhor Bon.
Itthipol says the joint operation by Excise officials and border patrol police was carried out following tips-off that Yaman had allegedly opened the grocery store as a front for selling smuggled cigarettes.
He claimed the seized cigarettes were worth about 10 million baht. Itthipol alleges that Yaman also used his grocery store as a storage space for distributing the smuggled cigarettes to other shops in the area.
He said that large quantities of foreign cigarettes were being smuggled through the three southern border provinces and that Excise officials will crack down on all the shops selling these illegal cigarettes.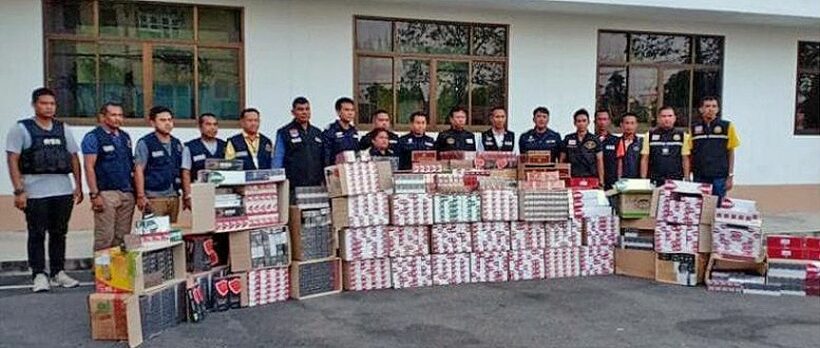 SOURCE: The Nation
Phuket taxi slams into tree in Phattalung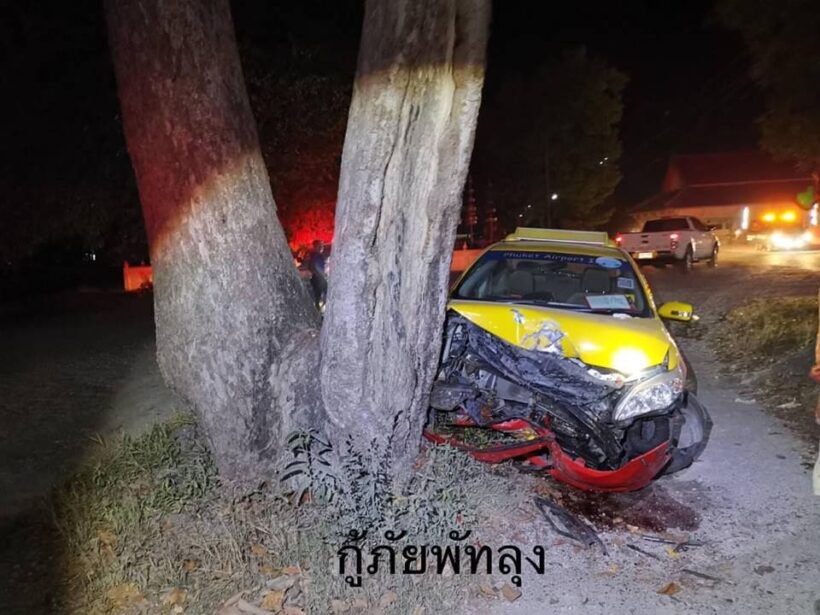 PHOTOS: Phattalung Rescue
Two people have sustained serious injuries after a Phuket taxi slammed into a tree in Phattalung last night.
Phattalung rescue workers were notified of the accident in Mueang Pattalung District at 7.57pm last night (Sunday).
They arrived at the scene to find the Phuket registered taxi resting in front of the big tree on the side of the road near a temple. The front of the vehicle had extensive damage following the collision.
The two people who sustained serious injuries were 58 year old Wanchai Srithong and 64 year old Jamras Srithong. They were both taken to the Phattalung Hospital.
Pattalung City Police are continuing their investigation. There has been no explanation given at this stage as to why a Phuket taxi was in Phattalung.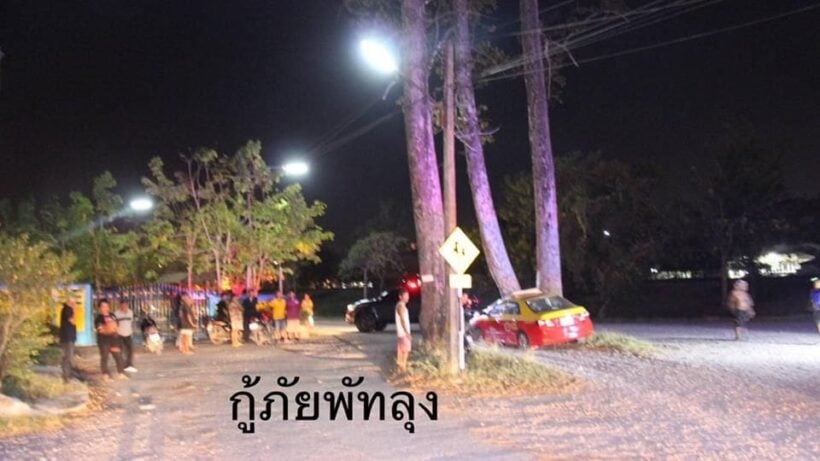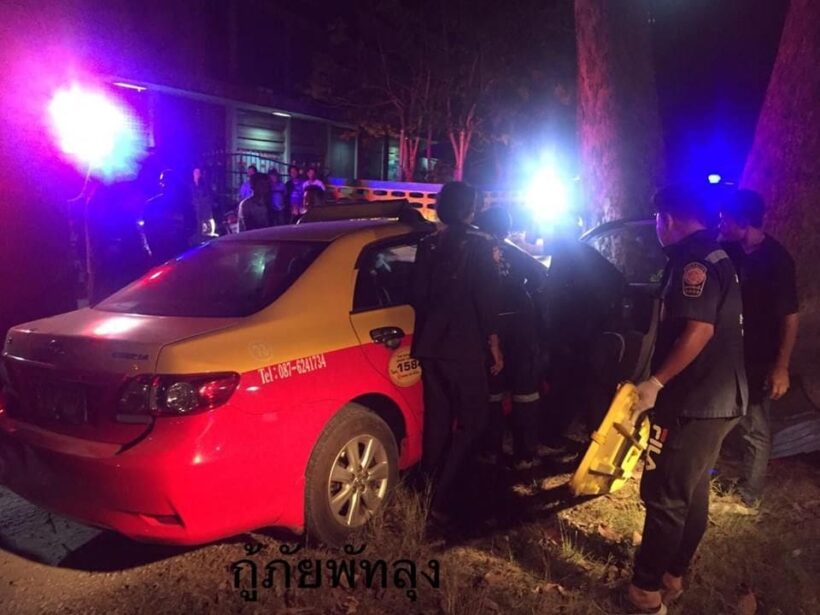 Commerce Ministry talks up benefits of palm oil for generating power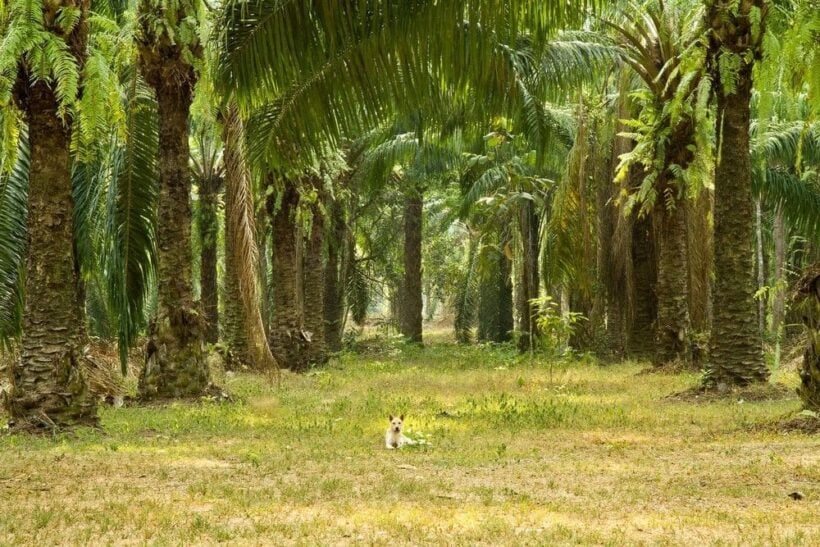 While the Thai government is promoting the use of palm oil to produce power, the latest price of the oil remains lower than the cost of producing it because the volume of output was 30% more than the expected quantity.
The Ministry of Agriculture and Cooperatives will survey the real quantity of palm oil to be released onto the market to determine a solution to the problem.
Deputy Commerce Minister Chutima Bunyapraphasara says apart from being used for electricity production, the Ministry of Energy has also extracted a bio-diesel oil B20 from the palm oil.
It was found that the amount of B20 usage had increased from 10 million litres per month to 20 million litres but is still below the intended target.
The Ministry of Agriculture and Cooperatives will explore palm growing areas to survey the quantity of production that will be released onto the market at this time. If the number seems likely to fall in May, the situation may improve.
The oversupply of palm oil earlier this year, despite the production area not increasing, was caused by farmers growing additional palms on existing farms instead of rubber, meaning their output grew this year though it was not included in the initial forecast.
The palm kernel product is turned into crude palm oil. It is mainly used for consumption. Some of it is processed in industrial factories and is used in the energy field. However, the use of palm oil for consumption and in the industrial sector cannot be increased anymore.
Therefore, the Ministry says, the only option is to use it to produce energy which is considered a long-term solution to the problem.
However, using palm oil as a fuel to produce power may not be such a good choice because the high cost might affect consumers and exports, as Thai exporters cannot compete with rival countries in terms of price at the present time.
SOURCE: National News Bureau of Thailand