Firearms and drugs seized in southern provinces crackdown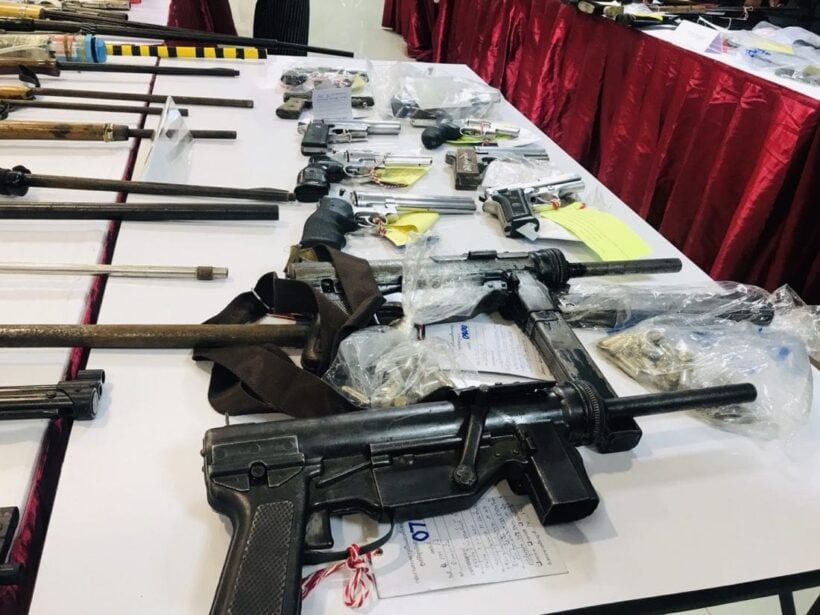 A huge stash of iIllegal firearms and drugs have been seized this month in an upper southern province crackdown.
There was a press conference held at the Police Region 8 headquarters in Mai Khao today to show and tell.
Region 8 Police Deputy Commander Maj Gen Wanchai Eaksorapit says, "There has been a major crackdown this month in Surat Thani, Nakhon Si Thammarat, Chumphon, Ranong, Krabi, Phang Nga and Phuket."
"93 suspects have been arrested with illegal firearms totaling 142 firearms seized."
"Officers arrested 559 drugs suspects with a total 91,650 methamphetamine pills, 1,558.46 grams (1.5 kilograms) of crystal methamphetamine (ice), 36.971 kilograms of marijuana and 856.5 kilograms of kratom leaves."
"We are continuing  to crackdown on illegal firearm and drugs."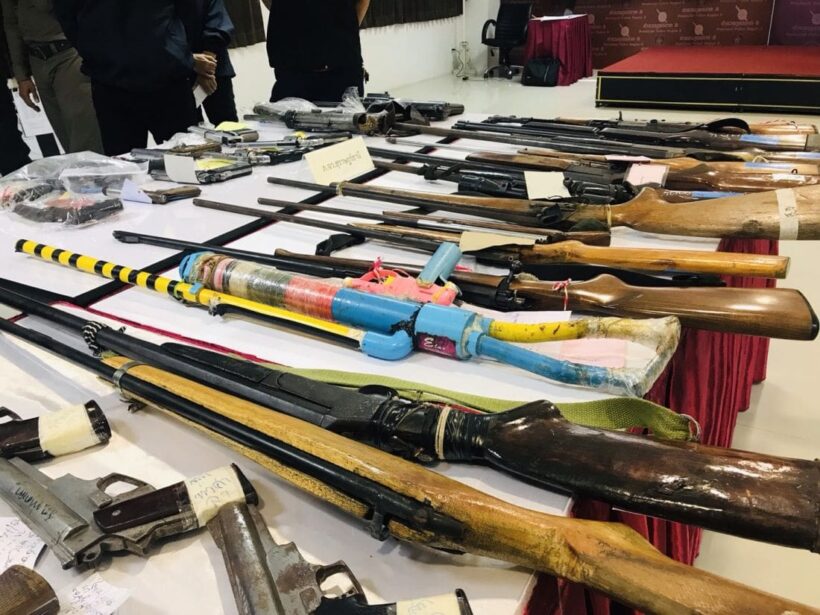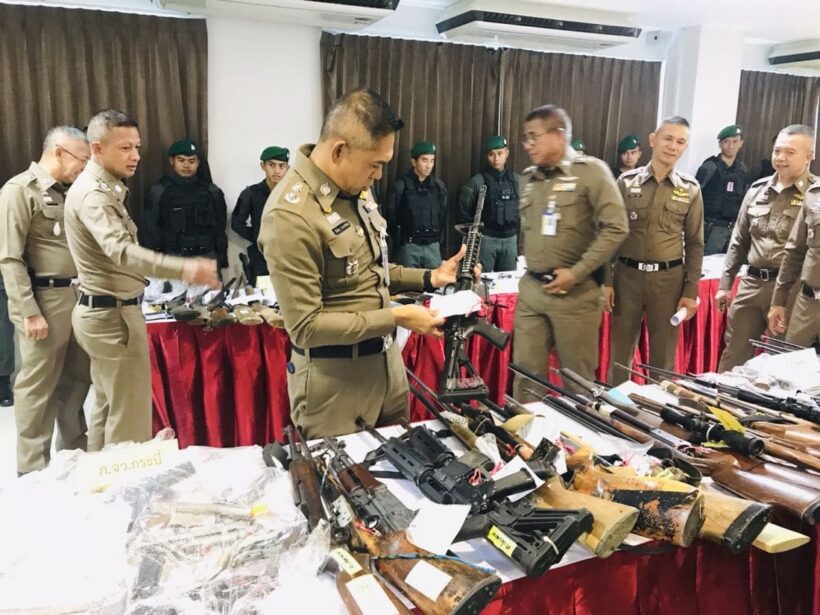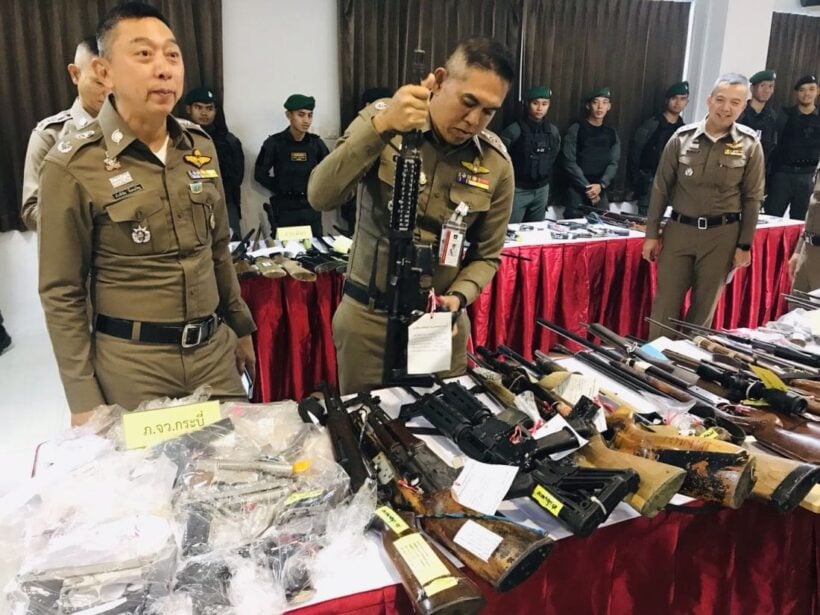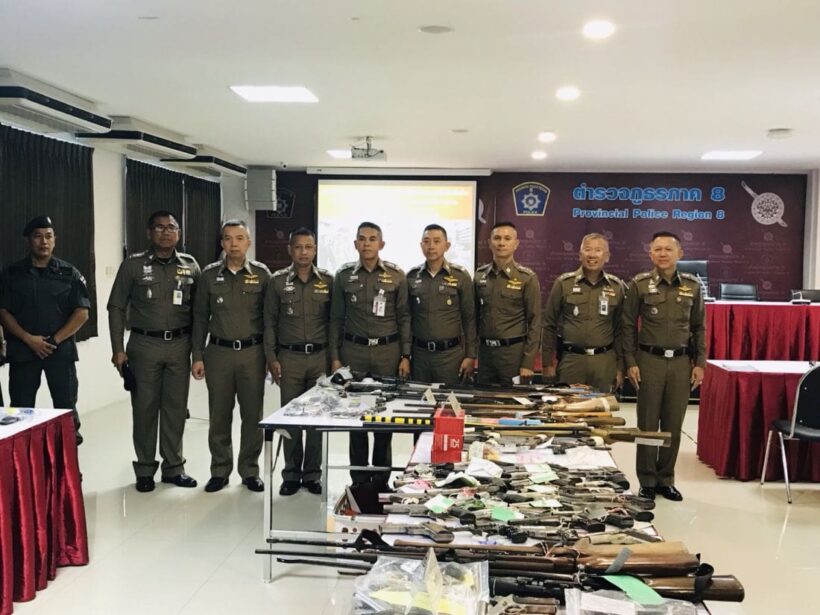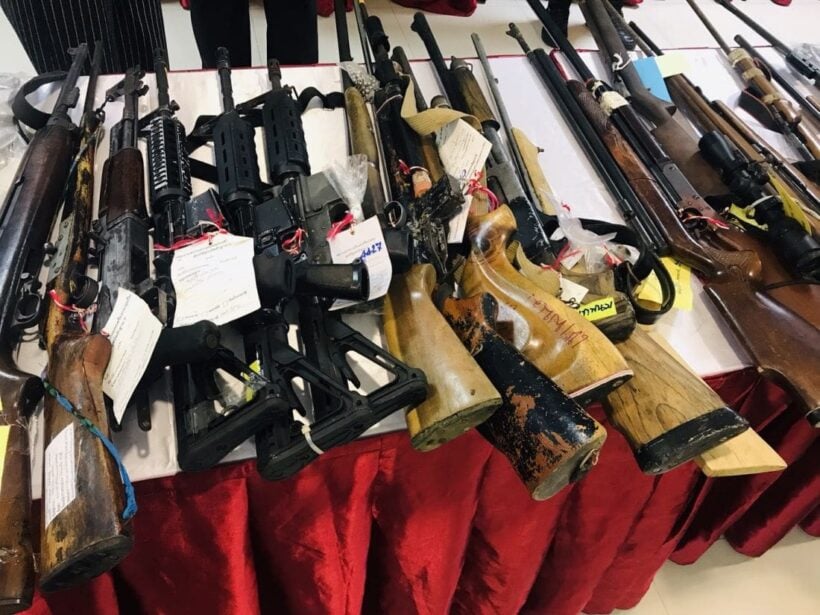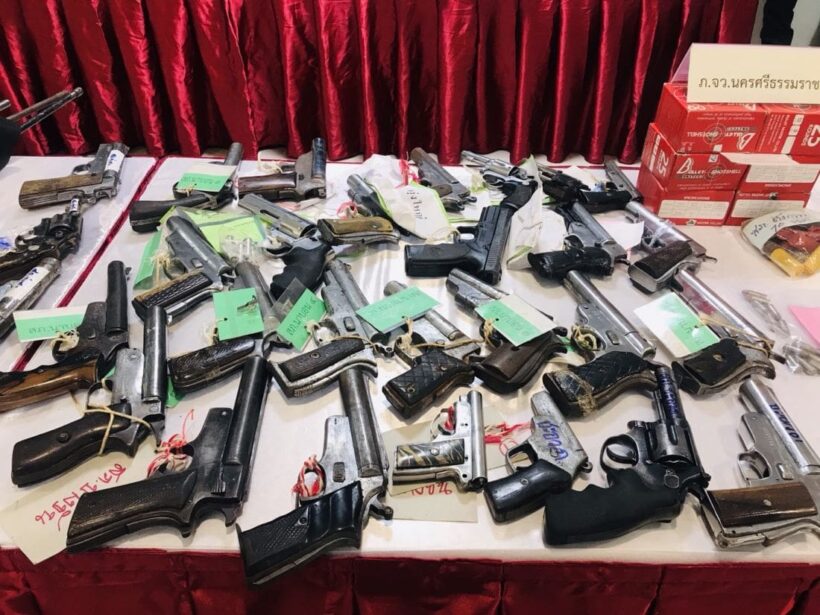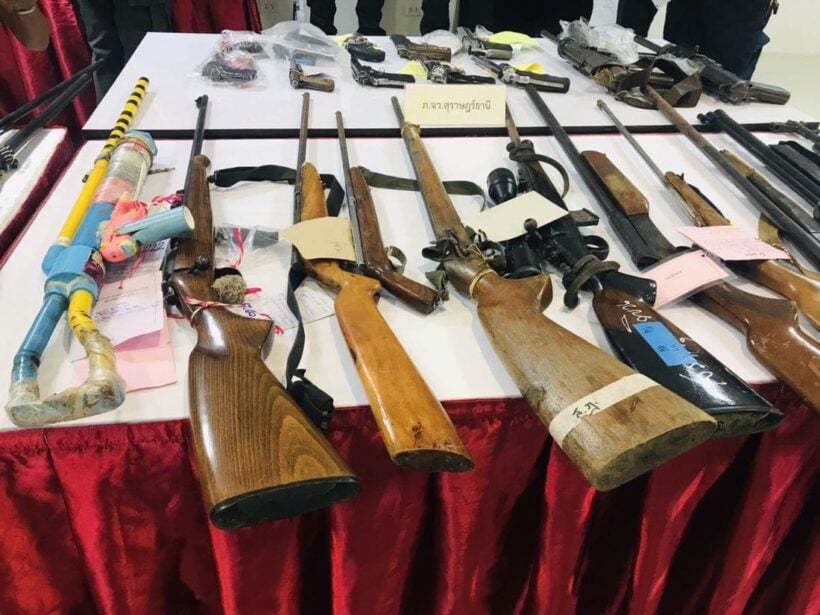 Read more headlines, reports & breaking news in South Thailand. Or catch up on your Thailand news.
Thai and farang friend catch king cobra with bare hands in Krabi – VIDEO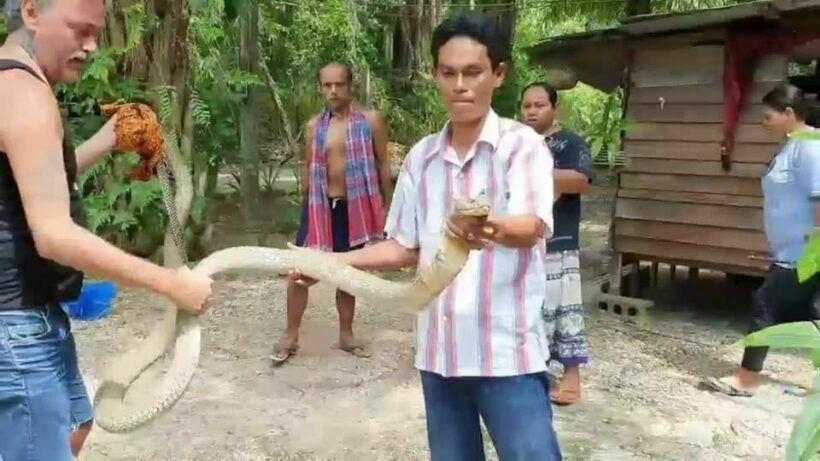 PHOTOS/VIDEO: Robrouw Krabi
A foreign man has helped his Thai friend to catch a king cobra with their bare hands in Krabi today. 
The three metre king cobra was found near a refrigerator in a house in Mueang Krabi district. A foreign man and his Thai friend, who lives near the house, came to help where he helped to catch the king cobra with their bare hands before rescue workers arrived.
They took only 5 minutes to catch the feisty reptile. The king cobra was taken by the rescue workers before it was been released back to the wild.
If you see a King Cobra, DO NOT attempt to capture it yourself under any circumstances. Call you local rescue foundation as they will have skilled cobra-catchers in their team.
เจ้าของบ้านผวา งูจงอางยาวกว่า3 เมตร เลื้อยซุกตู้เย็น แต่ไม่มีเบอร์ติดต่อกู้ภัย บังเอิญหนุ่มชาวต่างชาติ อยู่ใกล้เคียงมาเจอพร้อมพาเพื่อน มาช่วยจับได้ด้วยมือเปล่า ได้อย่างง่ายดาย สร้างความประหลาดใจแก่ชาวบ้าน เมื่อช่วงเช้าวันที่ 17 พ.ค.62 เจ้าหน้าที่หน่วยกู้ภัยมูลนิธิกระบี่ พิทักษ์ประชา ได้รับแจ้งจาก นายจง (ไม่ทราบนามสกุล ) อยู่บ้านเลขที่175 ม.3 ต.ไสไทย อ.เมือง จ.กระบี่ ว่า มีงูจงอางขนาดใหญ่ เลื้อยเข้าไปในบ้านเลขที่ดังกล่าว สร้างความหวาดกลัวแก่เจ้าของบ้านเป็นอย่างมาก ระหว่างที่รอเจ้าหน้าที่กู้ภัยนั้น ได้มีชายชาวต่างชาติ ซึ่งอยู่บริเวณใกล้เคียง ได้ยินเสียงเอะอะโวยวาย จึงได้เข้าดู และมาช่วยจับ พร้อม เพื่อนชาวไทย ทราบชื่อ คือ นายบัญญา ตุลยสุข อายุ 40ปี ขณะที่ทั้งสองกำลังเข้าไปในบ้าน ปรากฏว่างูจงอางตัวดังกล่าวได้เลื้อยออกมาจากห้องนอนไปซุกด้านหลังตู้เย็น แต่ไม่มีอุปกรณ์จับงู นายปัญญา จึงได้ไปเอาเหล็กเกี่ยวประตูม้วน ที่อยู่ในบ้านมาเขี่ยใต้ตู้เย็น ไม่นานงูก็ออกมา จากนั้นใช้เหล็กล็อคที่คองูไว้ก่อนใช้มือจับคองูออกมาอย่างง่ายดาย ใช้เวลาไม่ถึง 5นาที ขณะที่ชาวเพื่อนชาวต่างชาติ ก็ได้ช่วยจับส่วน หาง ท่ามกลางความตื่นเต้นของชาวบ้านที่มามุงดูจำนวนมาก จากนั้นนายปัญญานำงูใส่กระสอบ เพื่อรอให้เจ้าหน้าที่หน่วยกู้ภัยนำมาปล่อยธรรมชาติ

Posted by รอบรั้ว ข่าวกระบี่ on Friday, May 17, 2019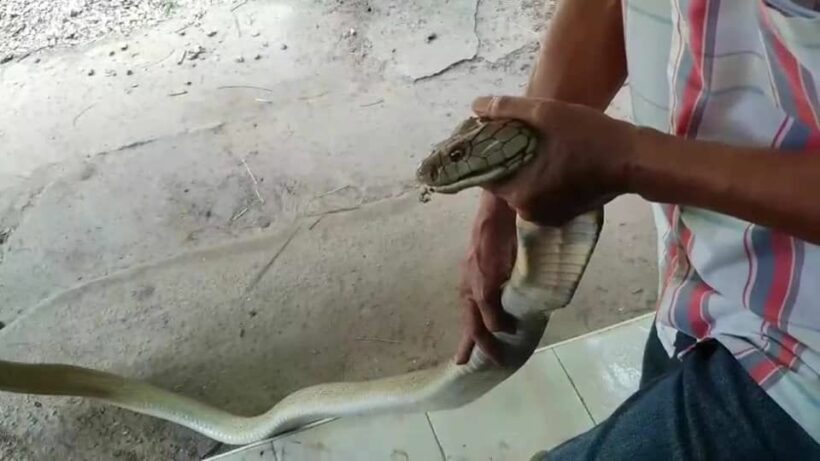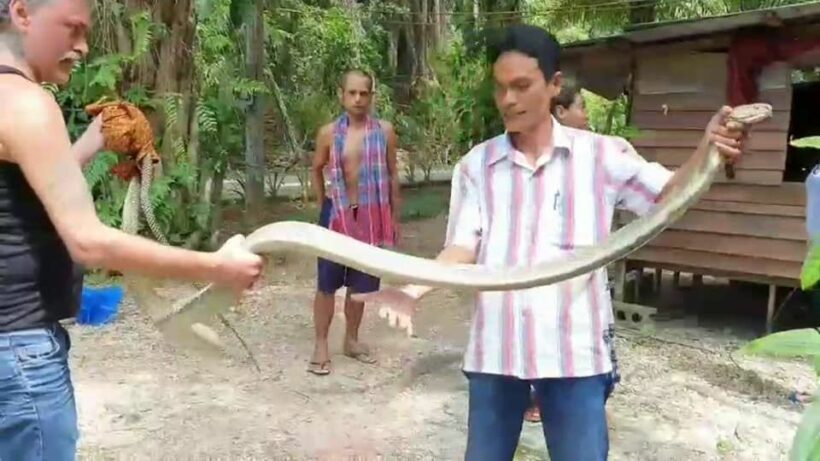 Three dead, two injured as truck collides with motorbike in Krabi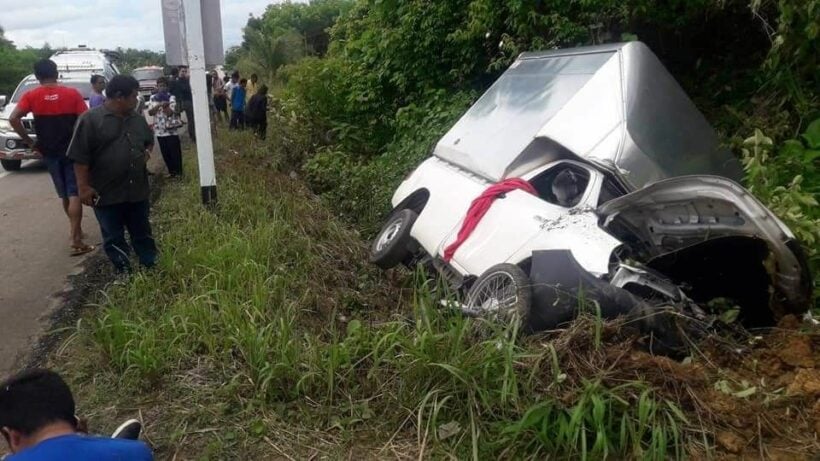 PHOTOS: อาสากู้ภัย 3482 กู้ชีพปลายพระยา / คนข่าว กระบี่
Three people have died while another two people have been  injured after a pickup truck collided with a motorbike in Krabi yesterday.
Krabi emergency responders headed to the scene of an accident on Southern Seaboard Road (No 44) southbound in Krabi yesterday afternoon.
They found two injured males – 32 year old Nattanai Thongkhao and 30 year old Wanchai Chaikhao. They were both taken to Plai Phraya Hospital.
Three females were found dead – 42 year old Sudsri Songsuk, 54 year old Khaew Kemsri and 27 year old Montira Tinna.
Police are continuing their investigation to find the cause of the collision.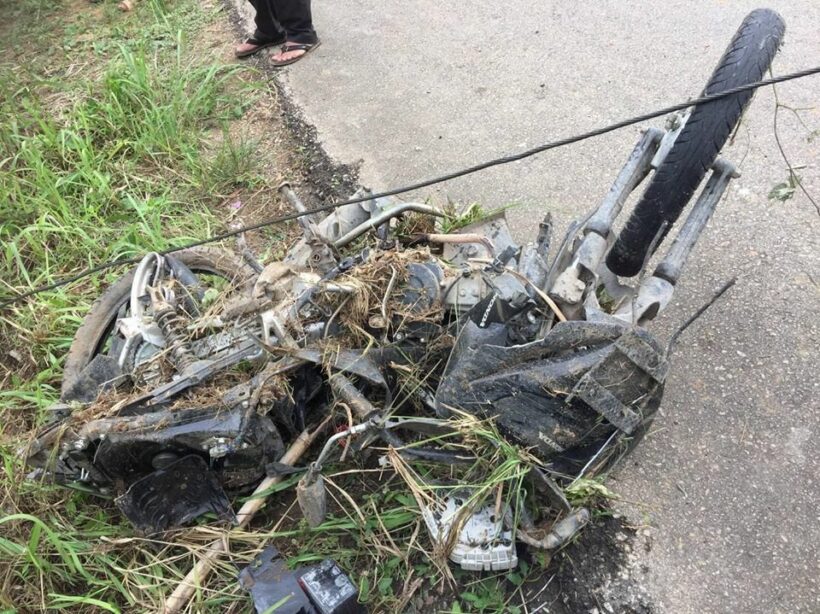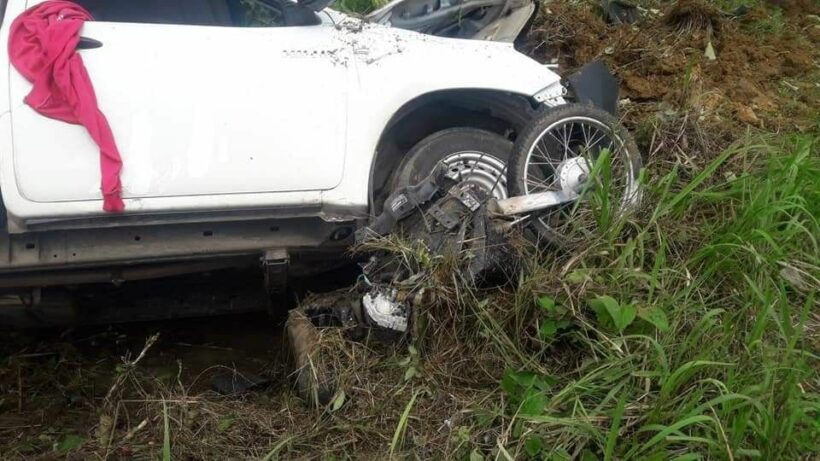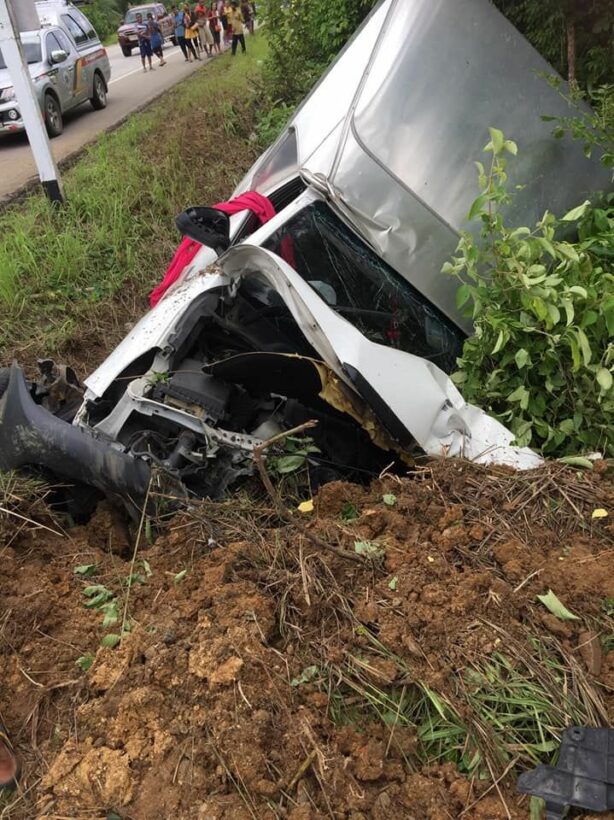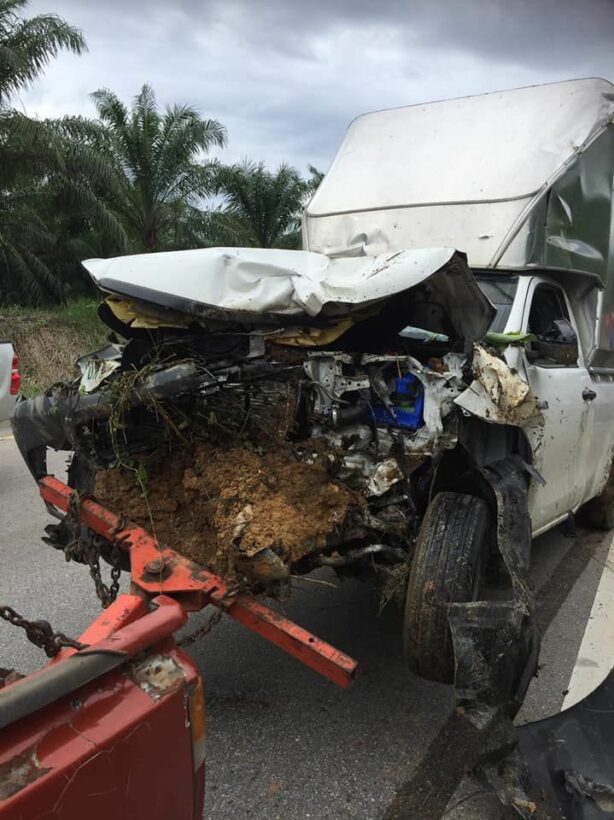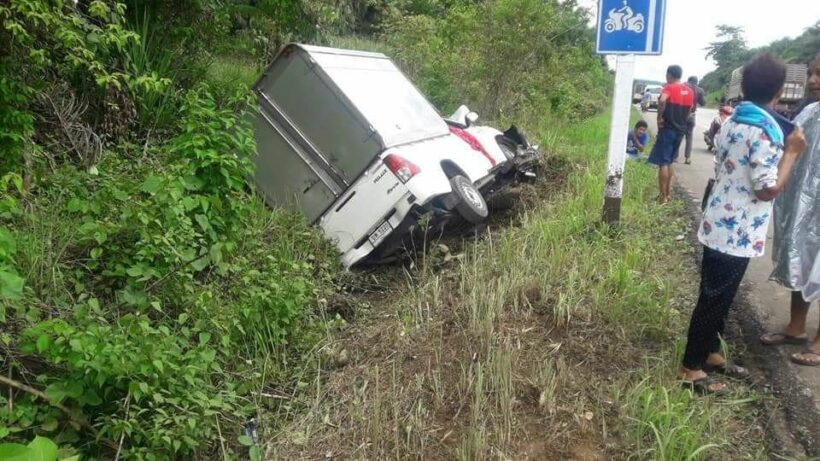 Black water flows into the sea at Koh Phi Phi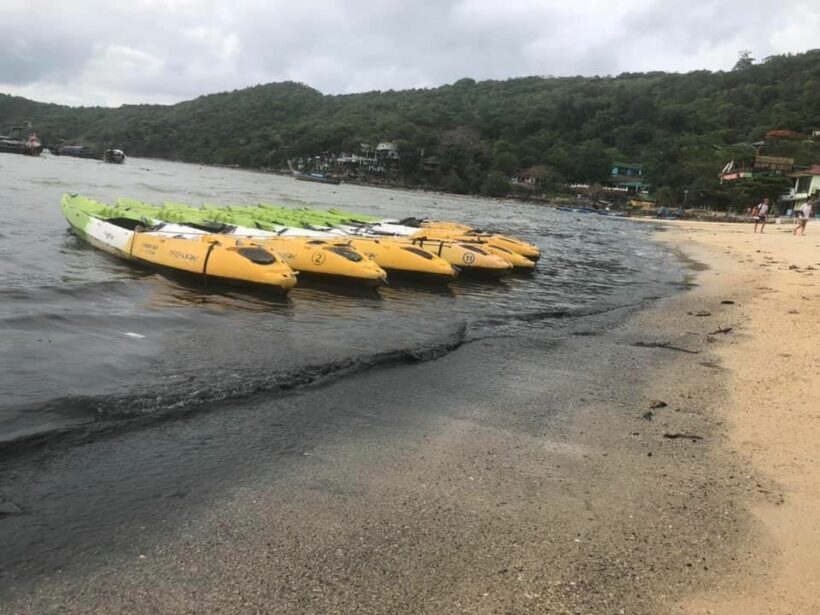 Wastewater was flowing into the sea at Koh Phi Phi in Krabi as business operators have been caught releasing untreated water and waste into the sea. The issue has gone viral in social media with local officials scrambling to respond.
Black water was photographed lapping the shores of Loh Dalam beach on Koh Phi Phi five days ago. One of the local business operators claimed this black water was mostly from a hotel and restaurant operator who are releasing untreated water into the sea. They didn't disclose the names of the offending businesses.
Ao Nang Tambol Administrative Chief Pankam Kittitarakun says, "This black water was seen after the rain five days ago. Today there is no black water on the beach. Officials are checking to identify the source of the discoloured water."