Daytime closure looms for Patong beach road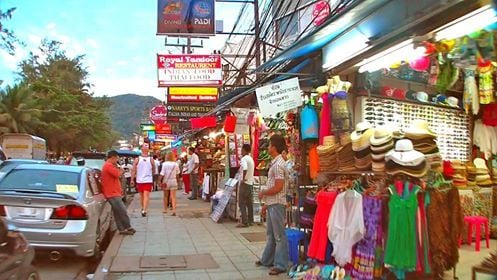 The mayor of Patong, Chalermluck Kebsup, has announced that from August 25, Thaweewong Road, better known as the Patong beach road, will be closed during the day while power and communication cables are installed.
Apologising for the inconvenience, Mayor Chalermluck explains that the closures will be between 6.00am and 4.00pm and expected to last until September 30. She says the work will take place during low season and will be paused for the busy high season.
A 400 metre section of road will be affected, from Bangla Road to Sawatdirak Road, with vehicles prohibited from accessing the area until 4.00pm. However, the restriction does not apply to pedestrians, with footpaths remaining open.
The Thaiger understands that certain vehicles will still be granted access, including those of business owners who need to reach their premises. Such vehicles will need to have permission granted by Patong Municipality. Taxis and tuk-tuks dropping off or picking up customers at these businesses will also be given access.
In total, the 228 million baht joint venture project will see the installation of communications cables, power lines and fibre-optic mains, along a 3 kilometre stretch of the beach road.
It has a completion date of March 5, 2020.
SOURCE: Provincial Electricity Authority
Keep in contact with The Thaiger by following our
Facebook page
.
Phuket reports 4 new Covid-19 cases, breaking 7 day streak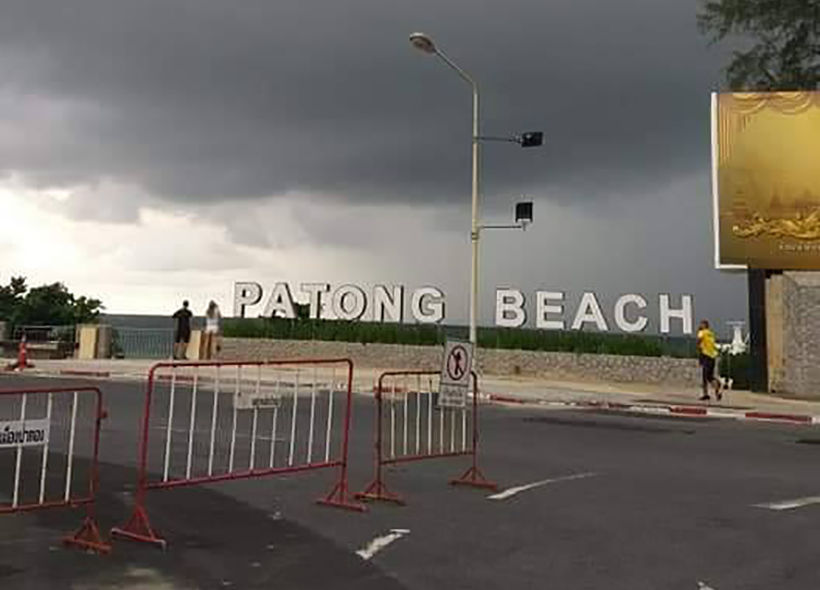 Phuket Health authorities reported 4 new cases the Covid-19 coronavirus, breaking a week-long streak with no new reported cases on the island. The number of officially confirmed infections since the outbreak began in Phuket has now risen to 224.
Here are the details of today's new cases…
Case 221: A 23 year old Thai woman, a secretarial assistant who lives Cherngtalay. The woman became ill on May 2. It was not reported whether any contacts had high risk exposure to this patient.
Case 222: A Thai woman, aged 29, an assistant manager at a convenience store who lives in Wichit, Phuket Town. She became ill on May 7. 12 people are considered at high risk.
Case 223: A 19 year old Thai man, a university student who also lives in Wichit. He fell ill on May 6. It was not reported if any people are considered at high risk from exposure to this patient.
Case 224: A 29 year old Thai man, a 'public servant' who lives in the Patong subdistrict. The man became ill on May 2.
A source, who has knowledge of the matter, has reported to The Thaiger that one of today's new cases is an active policeman working in Patong. The information has not been confirmed by the Phuket Covid-19 Incident Command Centre.
The PPHO noted that all 4 new cases are under investigation, but also said that all 4 had a history of exposure to risk areas.
The Phuket Public Relations Department announed this morning that a total of 9,656 people have been considered at risk of contracting the virus, up 62 from the 9,594 reported yesterday. Of those, 9,432 have been found not to be infected with the virus.
The Phuket Provincial Health Office, which serves as the Covid-19 Incident Command Centre, announced this morning that 5,621 "persons under investigation" have been identified during their contact tracing.
Of those, all but 75 have been cleared, according to the PPHO. They remain in hospital, comprising 29 people confirmed as infected and 46 people still awaiting test results, down 6 from the 52 reported yesterday.
4pm. Kathu. A daily sight of people needing to line up accept the kind donations of food. A sight we will likely see around the island until tourists start coming back. July? September? Next year? Nobody knows.

Posted by The Thaiger Phuket on Saturday, May 9, 2020
VIDEO: 4pm, May 9. Kathu. A daily sight of people needing to line up accept the kind donations of food – The Thaiger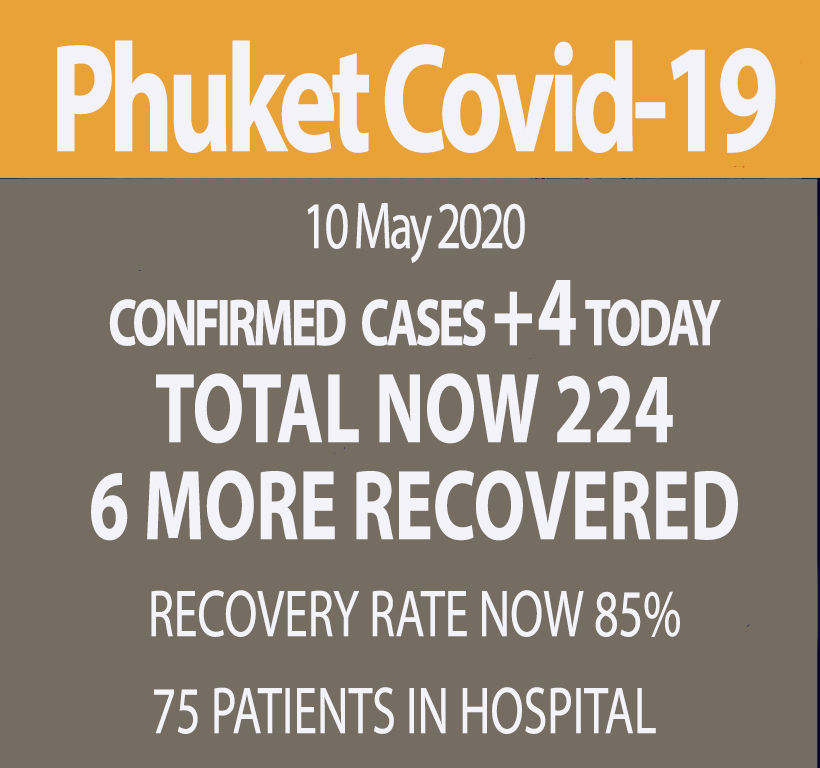 SOURCES: Newshawk Phuket | Phuket News
Keep in contact with The Thaiger by following our
Facebook page
.
3 more Cambodians arrested as part of Phuket human trafficking ring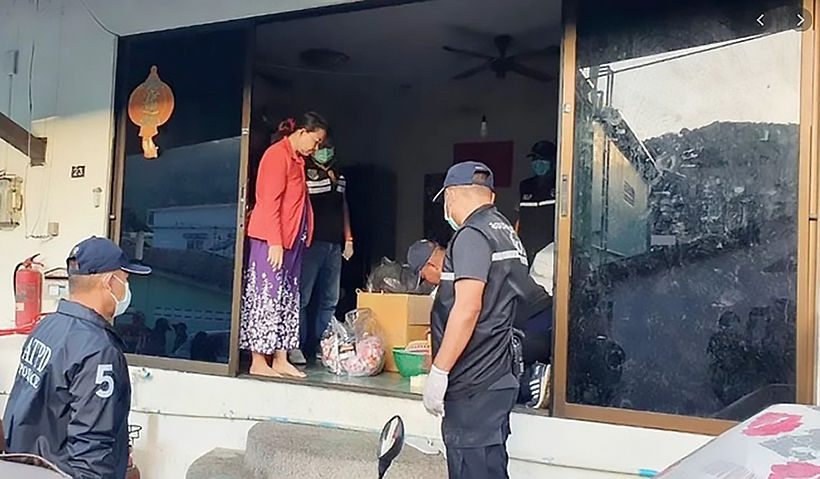 2 Cambodian women and 1 man have been arrested in Phuket's Patong municipality as part of a human trafficking ring where children were routinely beaten with wire hangers if they failed to meet their 3000 baht per day quota selling floral garlands.
The arrests of 27 year old Chanta, 32 year old Lia and 32 year old Kaew (the man), were announced by the Immigration Deputy Chief at a media briefing in Bangkok this week.
Deputy Chief Aroon Saengchan explained that the arrests follow the raids in Patong on Feb 22 that saw 17 children rescued from the gang and placed in protective custody.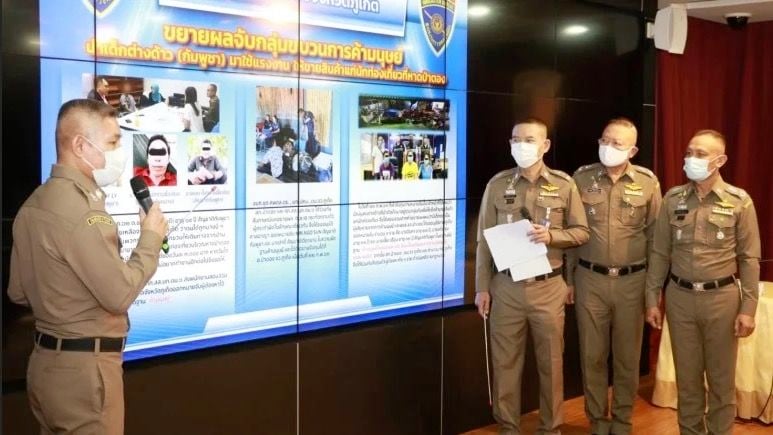 In those raids, 33 year old Ngo Sun, 33, whose nationality was not disclosed, and Thai national Suphattra Charoensuk, aged 22, originally from Koh Samui, were arrested for their involvement in the gang.
Not reported at the time was that in those raids, officers also arrested five Cambodians, Soi Phra Baramee 1 in Patong. All five were charged with illegally staying in the Kingdom.
Officers also found a group of Cambodian children in the house and placed them under protective custody, Col Aroon added.
Further investigation confirmed that Chanta, Kaew, and Lia also were involved in the human-trafficking ring, according to Aroon.
Officers got a warrant of arrest for the three Cambodians and "Officers eventually arrested the three on Apr 20."
Aroon did not give any further details of the arrests.
SOURCE: The Phuket News
Keep in contact with The Thaiger by following our
Facebook page
.
Sub-district restrictions remain intact for 5 locations in Phuket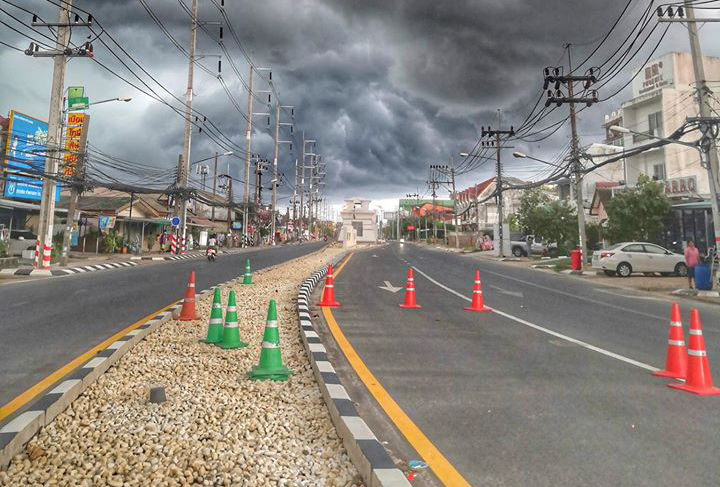 Phuket's outgoing Governor Phakaphong Tavipatana has confirmed that the island's sub-district lockdowns will end tonight (or technically at 4am Friday morning because of the national curfews). But five 'at risk' locations on the island will remain closed off with checkpoints to curb any further re-ignition of the Covid-19 infections on the island.
3 more cases were announced for the island earlier this morning, all in the Bang Tao district on the west coast. The order, issued last night apparently confirms that travelling between sub-districts (tambons) will be allowed.
The orders come amongst a day of confusion as conflicting messages are argued on social media and the specifics of government and provincial orders contradict each other. So many of the previous orders had a sunset clause of midnight tonight (April 30) leaving the various government institutions to extend existing orders or modify them.
On Phuket, these locations will remain in a 'lockdown' situation until further notice…
Cherngtalay
• Baan Bang Tao Nai, in Moo 2
• Baan Haad Surin, in Moo 3
• Baan Bang Tao Nok, in Moo 5
Koh Kaew
• Pracha Samakhee village in Baan Bang Khu, in Moo 2
Patong
• Bangla walking street
Wichit
• Chaofa Garden Home village
Rassada
• Soi Bang Che Lao, in Moo 2
Sumarising parts of the orders issued by the Phuket Governor…
As per the existing restrictions, no people or vehicles can enter or exit of these areas, excepting emergency and essential services, medical, telecommunications and postal services. Also exempted are the delivery of consumer goods, and on-duty police and government officials.
If people have an urgent need to travel out of the areas, they must first obtain permission and paperwork from their District Chief to present at the checkpoints.
People living in these 'at risk' areas are asked to avoid leaving their homes.
"If you need to go out, please wear a face mask and avoid places where people get together."
Phuket Provincial Health Office officers will continue testing people of residents in these designated areas.
Last night the Thai PM Prayut Chan-o-cha issued a notice explaining that all provincial and health orders issued to prevent the spread of Covid-19 will be extended past April 30, until further notice.
Keep in contact with The Thaiger by following our
Facebook page
.