Chon Buri, Pattaya pass coronavirus milestones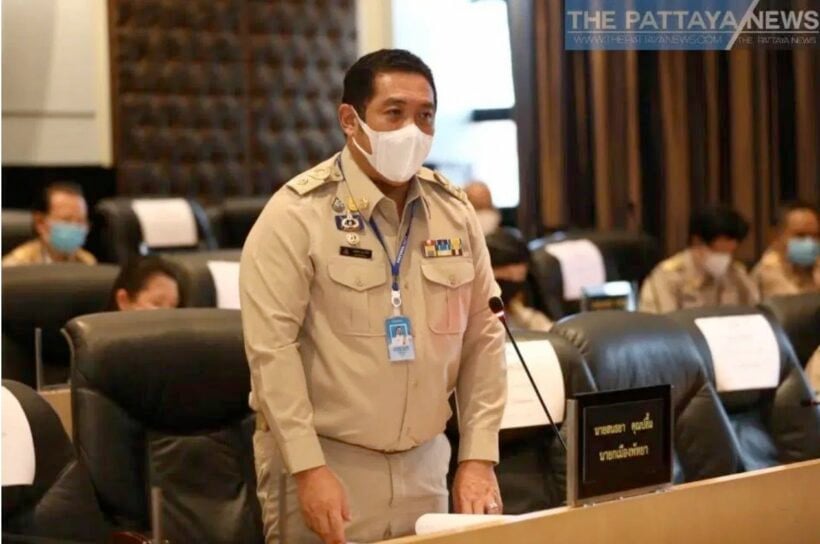 Chon Buri province passed a milestone today: 30 consecutive days without a new confirmed case of Covid-19. The Chonburi Communicable Disease Committee made the announcement this morning. Pattaya, which is part of the province, has reached 40 days. Not a single locally infected patient remains under treatment in the province.
There is a state quarantine centre in the province (Sattahip) for Thai nationals returning from abroad, which still has several people waiting to fulfil their 14 day mandatory quarantine. They arrived from overseas and were sent directly to the hospital and never mingled with the general population. They do not pose a health risk to the public, according to the Chon Buri government.
Chon Buri has had a total of 87 cases since the start of the outbreak, with 2 deaths. The deaths were both foreign nationals who were considered imported cases and had recently travelled from other provinces or countries.
Despite the case numbers, tens of thousands of businesses remain closed in the province, leaving thousands of residents out of work visiting food lines on a daily basis in Pattaya City and other parts of the province. This is due to the government's "one size fits all" reopening plan for businesses, regardless of the number of active cases of Covid-19 in the area.
Pattaya is famous worldwide for its nightlife and tourist industry and normally attracts millions of visitors a year. The vast majority of its businesses, in the hospitality and entertainment sector, remain shuttered by government order and their staff either trying to survive in the city or already headed back 'up country' to their family homes.
The Centre for Covid-19 Situation Administration has indicated that entertainment venues will likely be allowed to open, but with strict new rules, sometime in June.
SOURCE: The Pattaya News
Keep in contact with The Thaiger by following our
Facebook page
.
Uruguay's Covid-19 Policy of "freedom with responsibility" shows success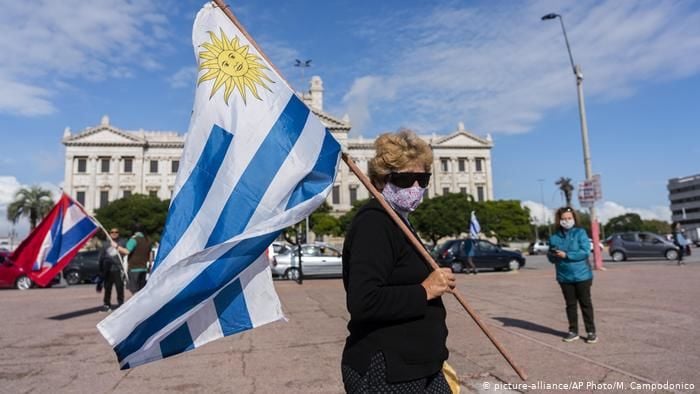 To the Government of Uruguay's relief, their policy of "independence with responsibility" in the containment of the Covid-19 pandemic seems to have been successful… so far. Yesterday, when Europe opened its borders to 15 countries, Uruguay became the only Latin American country to be included. With less than 1,000 registered Covid-19 cases and just 27 deaths, the 3.4 million-plus nation is a significant anomaly in the south American countries that have become the new hotzone of coronavirus cases. Read more HERE
Uruguay currently has just 83 confirmed cases, while its giant neighbour Brazil is the hardest hit country in the world after the US.
This performance is especially impressive as there has never been an official lockdown to the extent other countries have imposed. Instead, in the midst of industrial businesses, school and border closures, authorities 'advised' people to stay indoors and strictly adhere to social distancing.
The message was conveyed to the public by media and police helicopters flying overhead with frequent updates and positive messaging, education and information.
The president, who took office in early March as the pandemic was just warming up, said he opted for "individual rights" rather than a "police state" approach. Calls for self-isolation were widely adhered to with minimal effort from officials.
Infectious disease specialist Alvaro Galiana credits the success of Uruguay to early identification and tracking.
Galiana says… "The early appearance of well-known cases, at a time when the circulation of the virus within the population was very limited, led to adequate measures being implemented, even if at the time they seemed exaggerated ".
SOURCE: The Jakarta Post
Keep in contact with The Thaiger by following our
Facebook page
.
Nightlife operators warned: follow the rules or face closure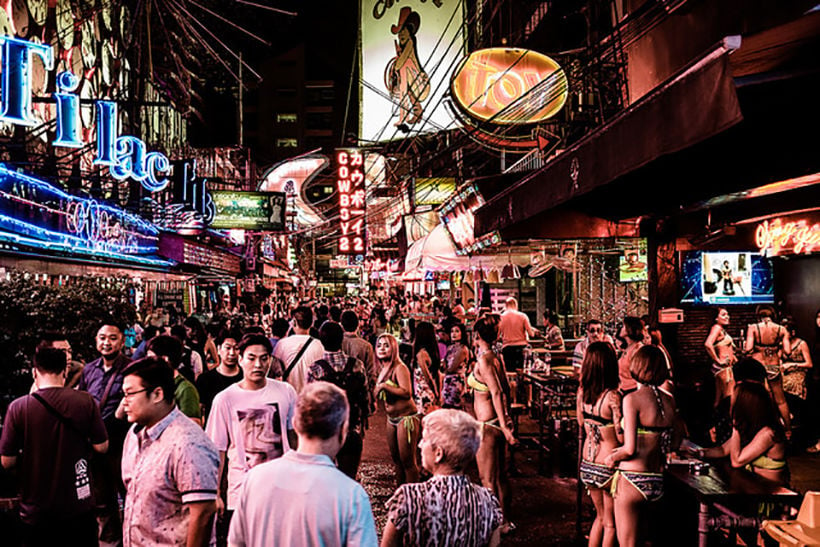 Bangkok police have issued a stern warning to nightlife venue operators… follow the rules or be closed again. National police chief Chaktip Chaijinda has instructed officers to make sure entertainment venue operators comply with disease control regulations and that both service providers and customers understand the "new normal."
The warning comes after a meeting of senior city police, the Health Department of the Bangkok Metropolitan Administration, and more than 200 entertainment venue operators, in which they were briefed on regulatory compliance in the fifth phase of lockdown relaxations. He said entertainment venues that fail to adopt the safety regulations will be warned, and if they refuse to comply, will be ordered to suspend their operations.
Dararat Matkham, a restaurant and karaoke operator, said she's relieved nightlife venues are being allowed to reopen, and has already put in place public health safety practices – she's provided sanitiser gel for customers and microphones will be cleaned regularly, although customers are being advised to bring their own microphones. She says her premises will place tables in accordance with social distancing rules.
Somwang Chuenhathai, a "soapy massage" operator says his business has made it mandatory for masseuses to wear face shields or masks while working, and his premises will be cleaned before and during opening hours.
SOURCE: Bangkok Post
Keep in contact with The Thaiger by following our
Facebook page
.
World travel business faces slow recovery – UN report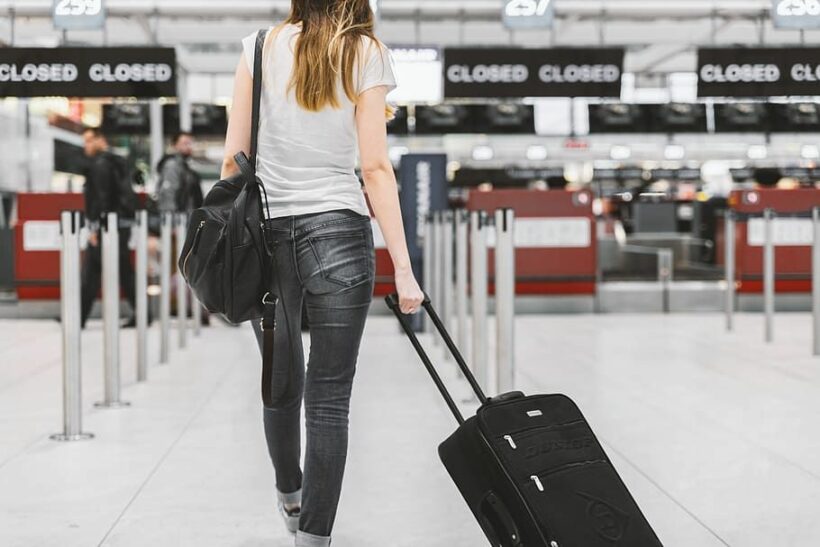 Plenty of businesses are suffering and recovery will be slow, and lumpy. One of the hardest hit, and probably one of the most difficult industries to re-start, is the world travel business. Hotels, airlines, tour companies, travel agencies and online booking systems… and the millions of people employed to make all those work together as a working machine.
Now a UN study predicts that the global tourism business will lose up to US$3.3 trillion due to impact of Covid-19 bans and lockdowns, with Thailand to lose US$47 billion alone. According to the report, Thailand and France stand to lose around US$47 billion each. But the US and China are projected to have single largest losses in the travel industry.
"The Covid-19 pandemic has caused significant disruptions in the global economy. By the end of the first quarter of 2020, the Covid-19 pandemic had brought international travel to an abrupt halt and significantly impacted the tourism industry."
The UN Conference on Trade and Development has released its 'Covid-19 and Tourism' and poses 3 scenarios for the world travel industry, assessing the impact of restrictive measures lasting 4, 8 and 12 months. Revenues are projected to fall $1.17, $2.22 and $3.3 trillion in the 3 scenarios, or 1.5-4.2% of the world's GDP.
Speaking at a media conference, one of the authors believed that the second scenario "could be a realistic one".
"International tourism has been almost totally suspended, and domestic tourism curtailed by lockdown conditions imposed in many countries. Although some destinations have started slowly to open up, many are afraid of international travel or cannot afford it due to the economic crisis."
Then small tourist island states, such as Jamaica, stand to lose a much larger proportion of their economies, facing an 11% fall in GDP. Tourist islands like Bali and Phuket are also facing a bleak outlook until their tourism industries pick up again.
The UNCTAD report covers 65 individual countries and regions and is calling for governments to boost social protection for affected workers in the worst impacted nations.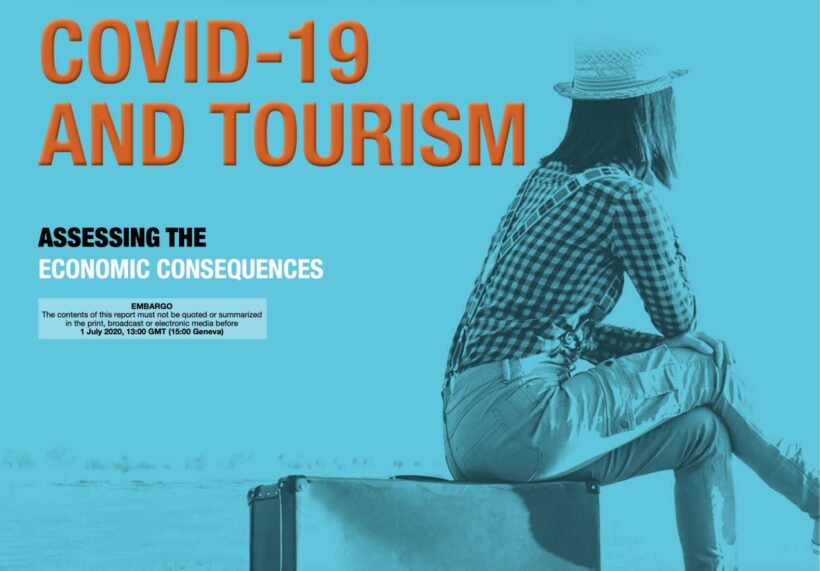 Download the full report HERE.
Keep in contact with The Thaiger by following our
Facebook page
.