March 24 election campaign starts with a whimper – Thai election 2019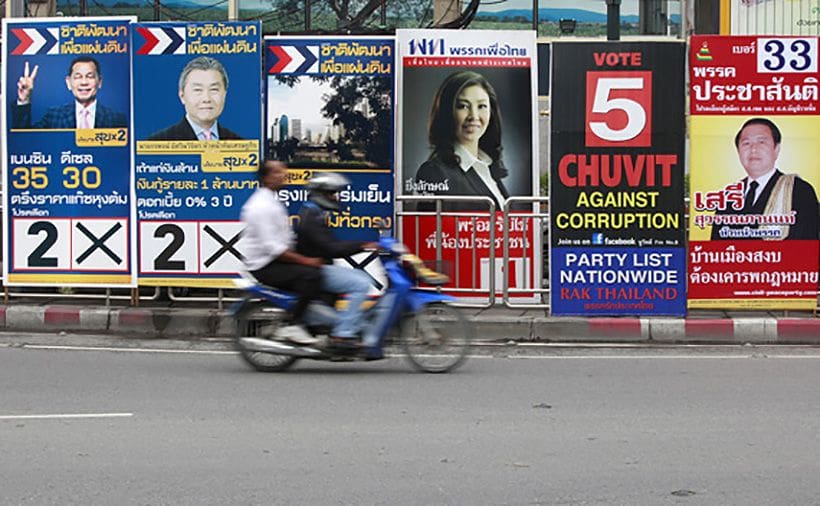 If you were expecting Wednesday's announcement of the forthcoming election to spark an outbreak of election posters, billboards and a stream of online campaigning, you'll be disappointed.
Stringent rules governing campaigning for the March 24 general election appear to be restricting freedom of expression as well as voters' rights to information, according to academics on the matter.
Wednesday's Royal Decree gave the green light for electoral campaigns to kick off. But instead of actively wooing voters online, many politicians are instead retreating from their social media sites for fear of violating the campaign rules drawn up by the Election Commission.
The rules stipulate, among a lot of other dos and don'ts, that any online media channel used for the campaign must be registered with the EC. Failure to comply is a crime punishable by up to six months in prison and up to a 10,000 baht fine.
Pheu Thai Party's head of election strategy, Sudarat Keyuraphan, is playing along. She's been inactive on Facebook up to Wednesday. But she announced that she would not return to the platform until she had notified the EC of her online campaign tool.
Many other politicians from parties across the political spectrum posted similar messages.
But the Thai Raksa Chart Party's core leader Chaturon Chaisang defied the trend.
He wrote on Facebook on Wednesday soon after the hasty retreat by the others: "I've been advised to stop making comments or even temporarily shut down my Facebook page. But please be informed that I'm ready to obey the laws while I also uphold my right to freedom of expression. I insist on running the page and making comments. For starters, I'll criticise the EC tomorrow."
Voters would also lose the chance to be informed of policy proposals, Chaturon added. The politician suggested that the EC revise the strict rules and regulations governing campaigning. Political scientist Siriphan Noksuan Sawasdee expressed similar concerns in a recent forum on the election.
Parties and politicians are presented with a difficult problem in the election campaign, she pointed out. "The rules are full of traps," she said.
Authorities are also warning politicians that they could be in breach of the law for erecting campaign placards on streets. They have been advised to take them down within five days otherwise they could face legal action for breaching the cleanliness and order law.
Authorities were also discussing how and where parties and politicians could place leaflets and placards in line with the EC's orders.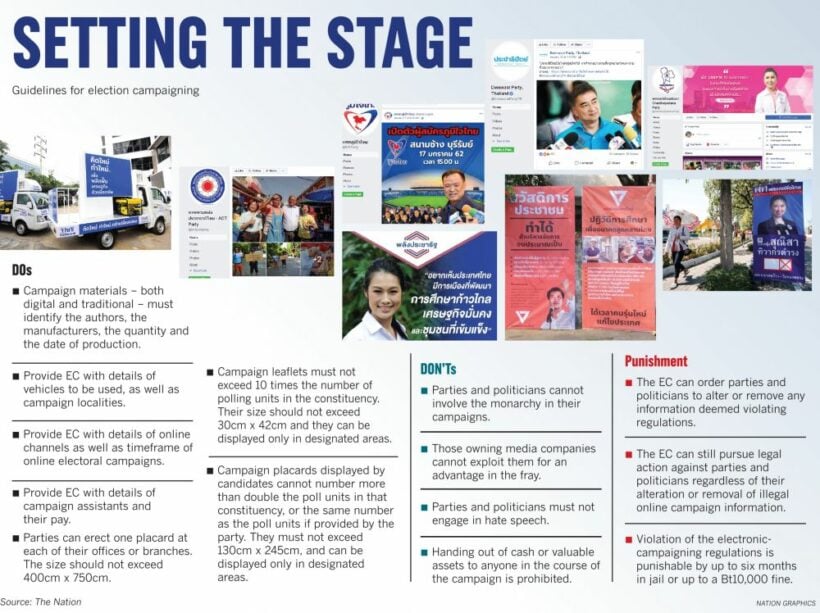 Read more headlines, reports & breaking news in Thailand. Or catch up on your Thailand news.
His Majesty urges Thais to elect 'good people' in today's election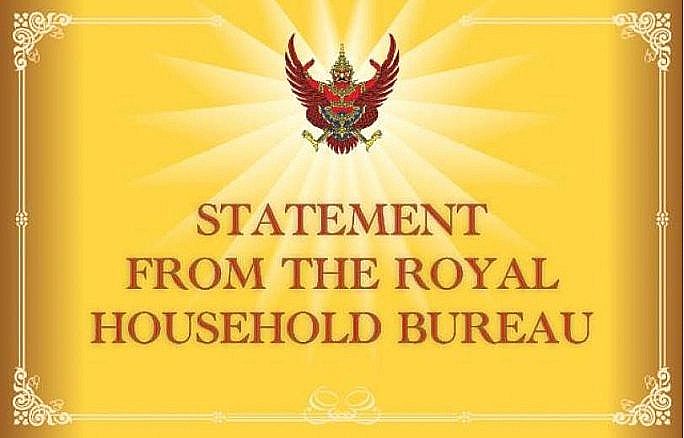 His Majesty the King has quoted from a speech delivered by his father, the late King Bhumibol, to urge voters to elect "good people" to rule the country.
The Royal Household Bureau announced at 8.44pm that His Majesty had instructed the Lord Chamberlain to quote from a royal speech delivered by King Bhumibol at the sixth gathering of National Boy Scouts at the Vajiravudh Boy Scout Camp in Chon Buri province on December 11, 1989, as a reminder to the public.
In his address then, King Bhumibol had said: "Please remember one important thing, that there will be both good and bad people in the country's administration. No one can make all the people good. To keep the country peaceful and in order, though we cannot make all people good we must support goodness.
We must let good people rule and ensure that bad people have no power to cause trouble and turmoil."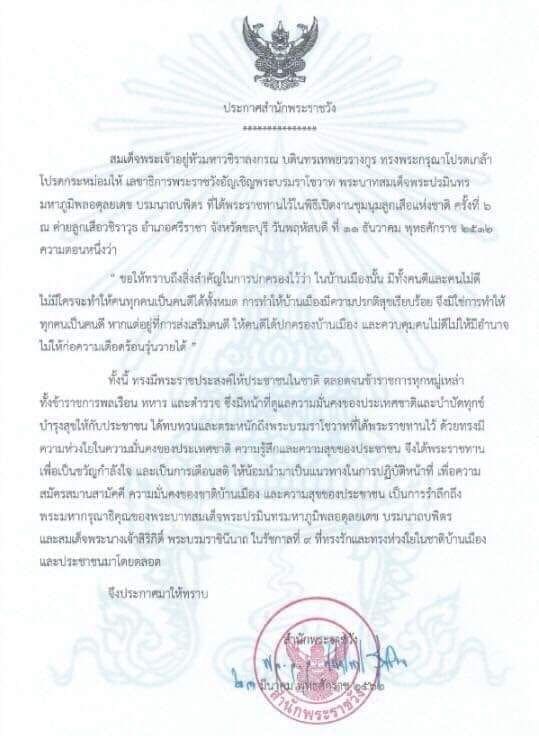 "A clean and fair election", EC assures international delegates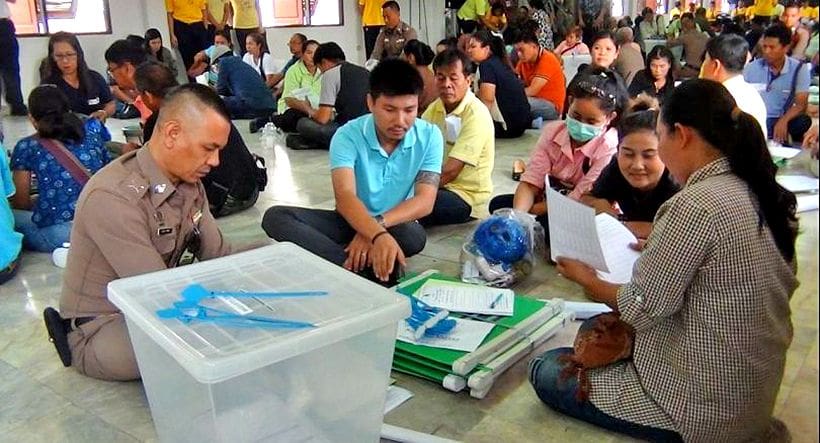 Thailand's Election Commission has assured representatives from 11 nations and one international electoral watchdog organisation of a clean and fair election tomorrow.
The EC briefed representatives of election commissions from Australia, Bhutan, Cambodia, Malaysia, Maldives, Myanmar, Indonesia, Philippines, South Korea, East Timor, and Vietnam at the Rama Gardens Hotel at 9.45am this morning.
Representatives of the International Institute for Democracy and Electoral Assistance also attended the session.
EC secretary general Jarungwit Phumma told the representatives that the EC welcomed them to observe tomorrow's election.
Jarungwit says the EC allowed the representative to monitor the election to show that the polls would be transparent, clean and fair so that the international community would have confidence in the next government.
EC commissioner Wiroj Kowattana assured representatives that the Thai EC was an independent organisation and it was not under anyone's order to 'organise' the polls.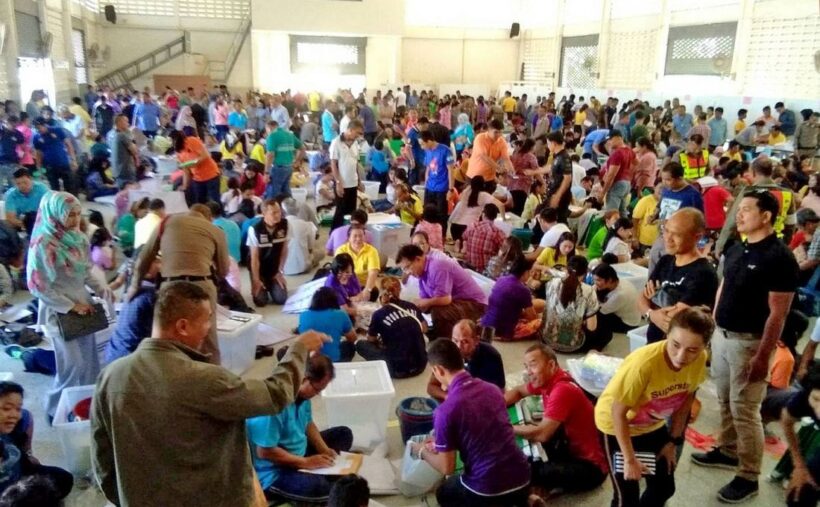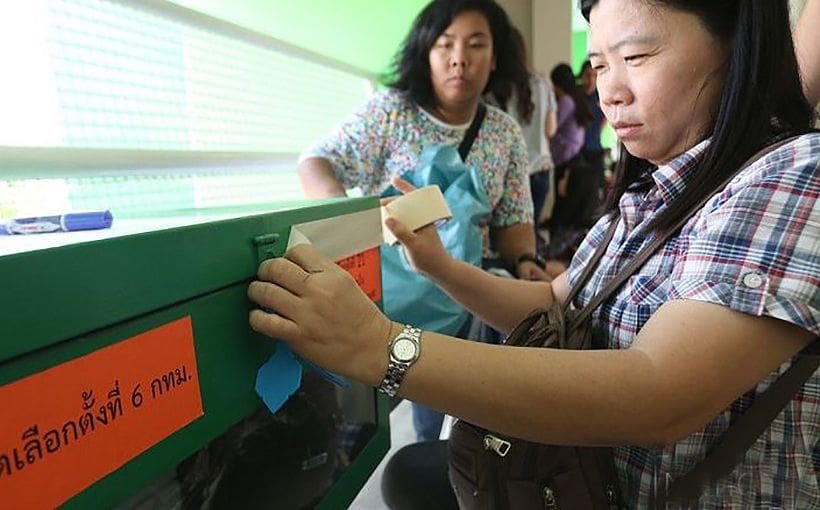 SOURCE: The Nation
Eight Burmese migrants drown, two still missing in Kanchanaburi road crash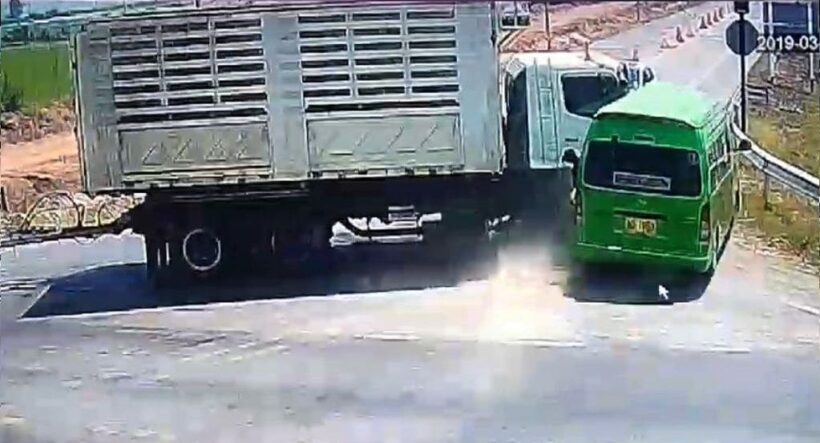 Eight Burmese migrants drowned along with two others that are missing, presumed dead, after a van they were travelling in was hit by a 10 wheel truck and both vehicles plunged into a canal in Kanchanaburi's Tha Muang district in western Thailand today.
Police say the accident happened at 12.10pm at the Sa Setthi Intersection in Tambon Ban Mai.
About 100 rescuers rushed to the scene to try to save the passengers who were trapped inside the van.
The rescuers were able to retrieve eight bodies, one of them a pregnant woman. Four were rescued and were sent to a nearby hospital.
Officials say two of the group are still missing.
The van was transporting the migrants back to Myanmar.
SOURCE: The Nation