Is sleeping with your fan making you sick?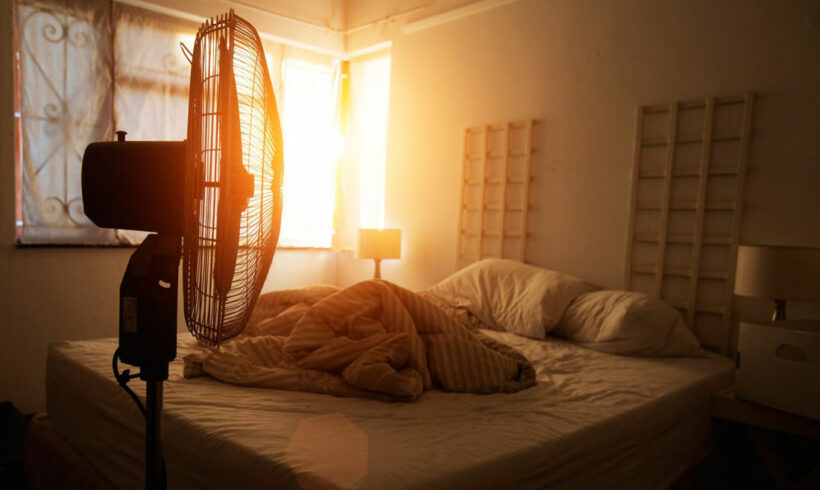 How do you get a good night's sleep in Thailand? Do you sleep with the air-con, leave the windows open (with fly-wire screens!), turn the air-con on before you go to bed to cool down the room? Or do you use a fan?
A new story from life.gomcgill.com suggests that sleeping with a fan could actually be dangerous to your health.
According to the article, a lot of people love running a fan during their sleep because the fan helps in making them sleep better. And other people love hearing the fan's sound because it distracts them from other noises that may be keeping them awake. This calming 'background' noise is called 'white noise' and is also used by many sleep Apps to provide sounds to help you sleep.
Reports have emerged of the general notion that sleeping with the artificially-produced wind blasting in your face is probably not good for you. This is quite separate from the Korean myth about 'fan death'…
Fan death is a well-known superstition in Korean culture, where it is thought that running an electric fan in a closed room with unopened or no windows will prove fatal. Despite no concrete evidence to support the concept, belief in fan death persists to this day in Korea, and also to a lesser extent in Japan.
According to some findings, there are many reasons you should try to stop leaving your fan on while you are sleeping. Fans might exacerbate a lot of health problems that you have no idea about, although you may have experienced a few if you frequently leave the fan on and go to sleep.
Some people wake up the next morning feeling some of the symptoms that the fan's air causes. People with allergies and asthmas often wake up with an irritating sensation in their noses when they've had the fan directed right at their faces all night long. Whatever was in the air causing their allergies is now blowing straight into their face.
livescience.com reports that anything causing rapid air movement, including a fan, can evaporate moisture from your mouth and nasal passages, causing dry eyes and clogged noses. Fans may also circulate dust, which could bother people, particularly if they have allergies. The circulating air will also contribute to drying out your skin.
There are a few recommendations to avoid problems with fans in your bedroom whilst sleeping…
• Keep the room clean and free of dust. Whatever is lurking in the room will be stirred up and blown into your face.
• Try and avoid having the fan blowing directly onto your face, avoiding some of the drying effect of a direct stream of air onto your nose, mouth and eyes.
• A weaker fan setting, further away is better than a smaller fan blasting a metre away from your face. Ceiling fans, larger with a slower rotation, will be better.
• Keep your fan blades clean. In the humid climate dust particles will accumulate on the blades and blade protector.
• Keep hydrated if you use a fan whilst sleeping with some water nearby to have a quick sup if you wake up during the night.


Are you considering a medical procedure abroad? With Thaiger Medical you can research hospitals and doctors, choose a destination in Thailand or abroad, and book an appointment today.

Read more headlines, reports & breaking news in Thailand. Or catch up on your Thailand news.

Residential projects launched in June up, but sale 15% lower than May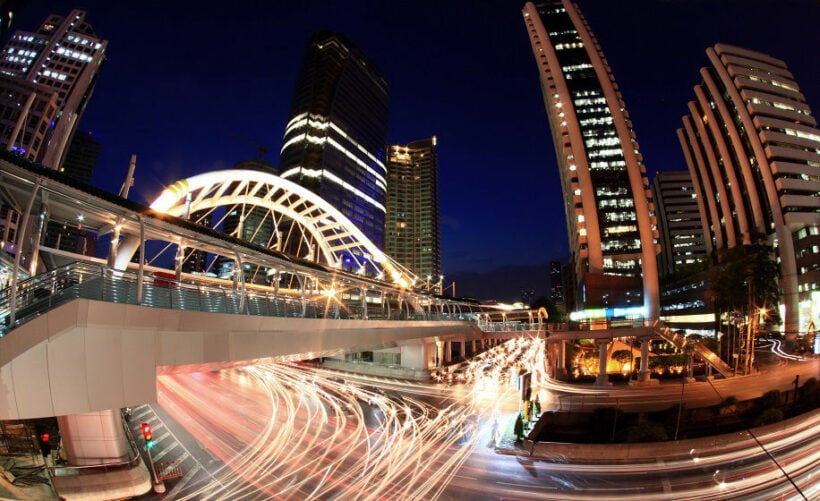 As many as 47 new residential projects were launched in Bangkok and its suburbs last month (June), 16 more than in May. This from the Agency for Real-Estate Affairs.
The projects combine 13,943 units worth a total of 57.25 billion baht, with per-unit prices averaging at 4.1 million baht, the survey added.
The sale of new projects launched in June was 15% less than in May, when 20% of the newly launched projects were sold, on average.
The firms that launched projects in June include Pruksa Real Estate, Chewathai, Lalin Property, Property Perfect, Supalai, AP (Thailand), Areeya Property, Sansiri, and Eastern Star Real Estate.
SOURCE: The Nation
"Probably the best pork spare ribs in the world" – Naughty Nuri's Patong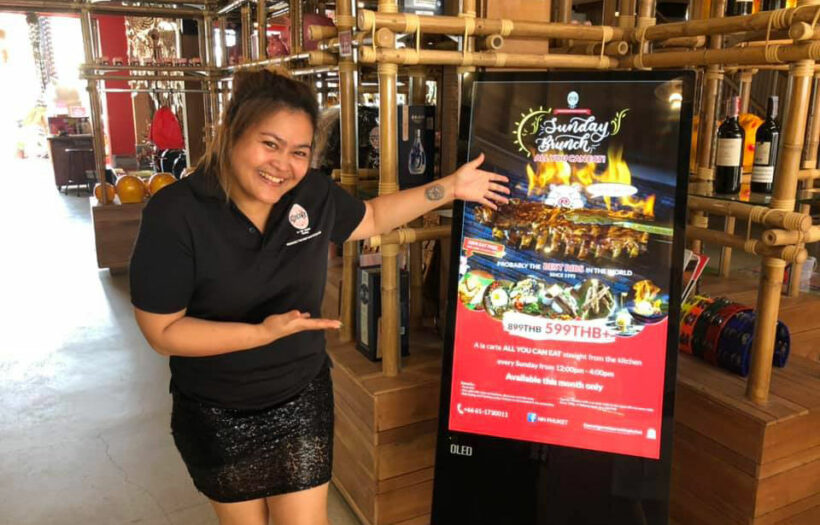 Naughty Nuri's Phuket, also known as Naughty Nuri's In The Forest in Patong, was the first restaurant from the iconic Indonesian chain to open its doors in Thailand. The indoor/outdoor venue can easily accommodate more than 500 diners in an alfresco setting.
Their signature dish is the BBQ Spare Ribs – "probably the best spare ribs in the world" – which was created in 1995 when Brian Aldinger and his wife, nicknamed 'Nuri', opened their first restaurant in Ubud, Bali. The rest is history, and since then more than 10 locations have opened around in South-East Asia.
The meat on the BBQ Spare Ribs simply falls off the bone and the sweet and spicy BBQ sauce provides a nice kick to the palate. Other dishes of interest are the traditional Nasi Goreng and the Satay Lilit, a Balinese-version of the tender satay style of cooking.
Naughty Nuri's Phuket also offers great cocktails, and the team members know for sure how to provide a great atmosphere, with the regular dance off and a cool band to accompany your meal. The venue offers regular happy hours and a fantastic Sunday brunch, with all-you-can-eat options for four hours (with a special price until the end of July).
Parking can be found in front of the restaurant, but is limited, so it is advised to arrive early. A kids-friendly dining area is also available, with small tables perfect for children.
Read the rest of the article at phuketify.com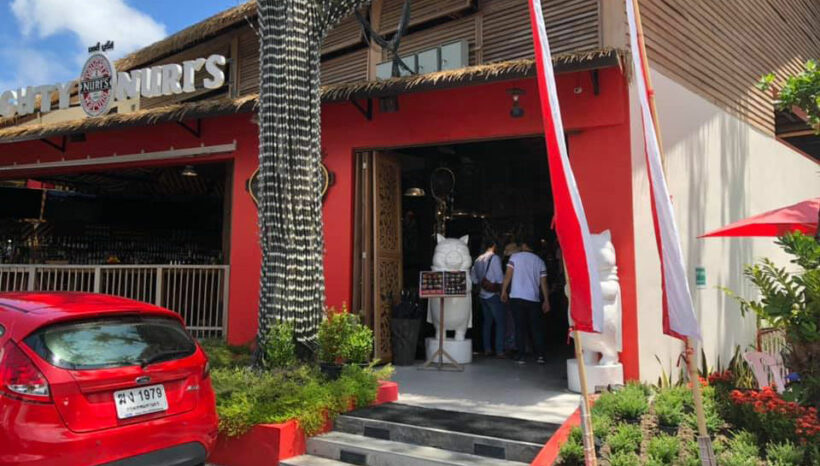 Co-working spaces in Bangkok are re-shaping small to medium business office options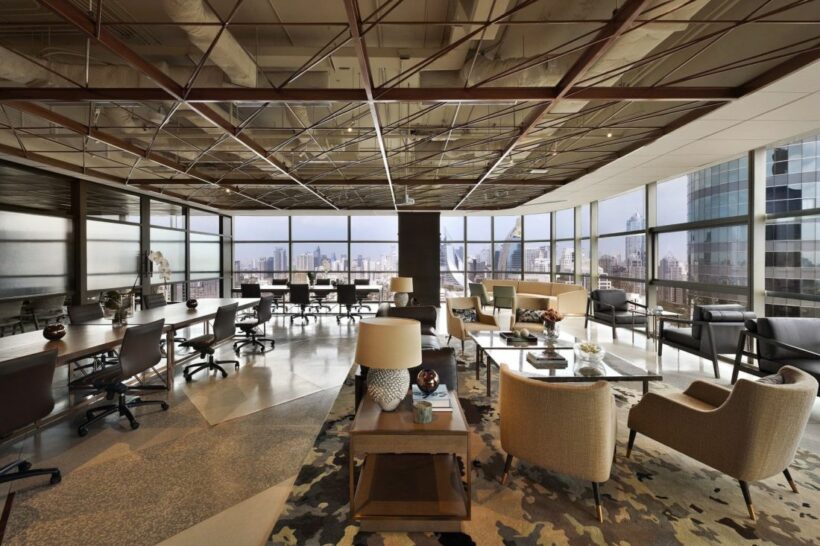 PHOTO: The Great Room
Co-working spaces are opening up around Bangkok and providing a more flexible framework for businesses to grow. Advances in technology, a more mobile workforce, and unpredictable economic growth are reshaping the business environment.
In the Bangkok office market, a traditional three-year lease with options to renew and the tenant fitting out the space remains the typical way of leasing office premises for most occupiers. CBRE reports that multinational firms, with offices in different countries, are increasingly looking for flexible lease terms as real estate costs continue to be one of their major concerns.
Companies are also looking at agile working where staff no longer have allocated desks and, in some cases, it is easier to get third parties to design, build, and operate this space rather than companies doing it themselves.
Some of the current pricing being offered by co-working space operators is very competitive and the cost combined with flexibility is making leasing from third parties more attractive than companies leasing space, fitting them out, and managing their own premises.
In Bangkok, co-working space has continued to be an emerging source of office demand and CBRE has leased over 44,000 sqm, accounting for around 25% of CBRE's total new office letting volume in the last 2 years, to co-working space operators.
International operators like JustCo, WeWork, Spaces, and The Great Room have opened multiple centres over the recent year and more are scheduled to open this year. The aim of these operators is to revolutionise the way occupiers source office accommodation. They want to provide office space as a service rather than a traditional lease.
CBRE believes that co-working space operators are not just targeting startups companies but also multinational firms especially those seeking to build more flexibility into their real estate portfolio. The use of co-working space can provide flexibility for companies to accommodate fluctuation in space requirements.
Accounting rules have changed and rent payable under leases must now go on the balance sheet, whereas it appears that sourcing office space as a service does not count as a lease and therefore need not be on the balance sheet.
This means occupiers do not need to commit to a traditional three-year lease term. Instead, they are paying their rental as a service fee on a per desk or membership basis rather than per square metre. Co-working space operators are also providing tailor-made solutions with companies enjoying exclusive use of the space and not sharing it with others, making this a viable alternative to a traditional lease for large local and multinational companies.
As millennials will become the largest generation within the workforce in the future, CBRE foresees that companies are forced to re-think their workplace quality to make it capable of encouraging collaboration and innovation as well as promoting employee wellbeing. More companies will transform their offices into agile workplaces either doing it themselves or relying on a coworking space operator to provide the solution.
SOURCE: CBRE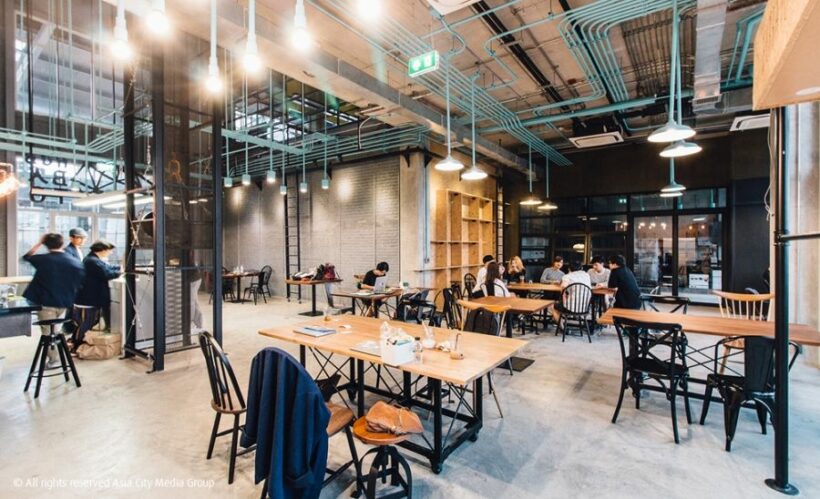 PHOTO: Soimilk