Infamous 'large' passenger dies in Koh Samui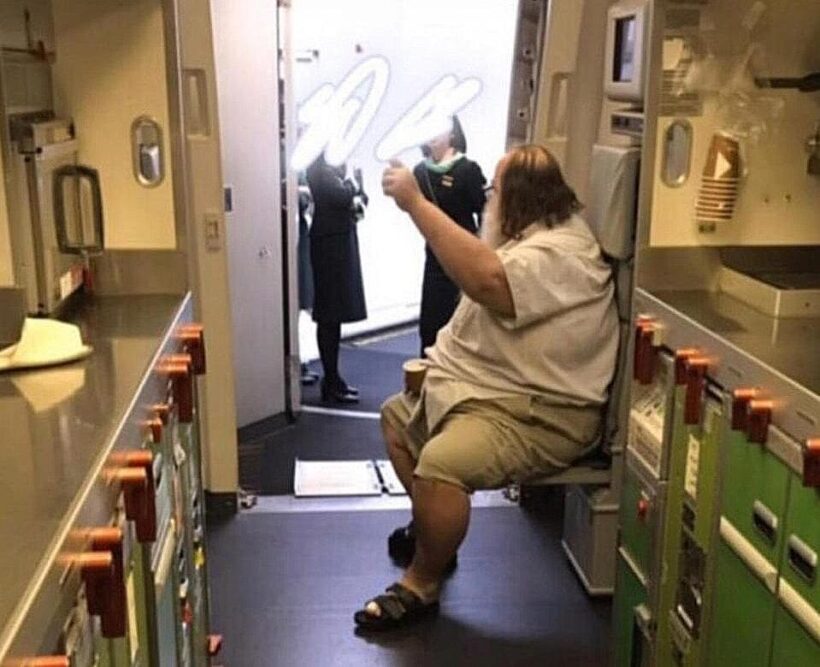 PHOTOS: The Sun
A 200 kilogram tourist, who forced flight crews to wipe his bum as he moaned with pleasure in January, has died on Koh Samui.
The American, who hasn't been named, died whilst staying on the Gulf island due to an undisclosed illness. But he has left an indelible memory in his wake.
At the same time, as the news emerged about his demise, EVA Air were putting plans in motion to ban the oversize traveller from flying with their airline ever again.
The man shocked readers is January when he was accused of forcing cabin crew to strip him in a cramped airline toilet (remember this guy weighed 200 kilograms) and wipe his bum while he "moaned with pleasure".
The incident occurred on an EVA Air long-haul flight from LA to Taiwan's Taoyuan Airport and was covered extensively on world media.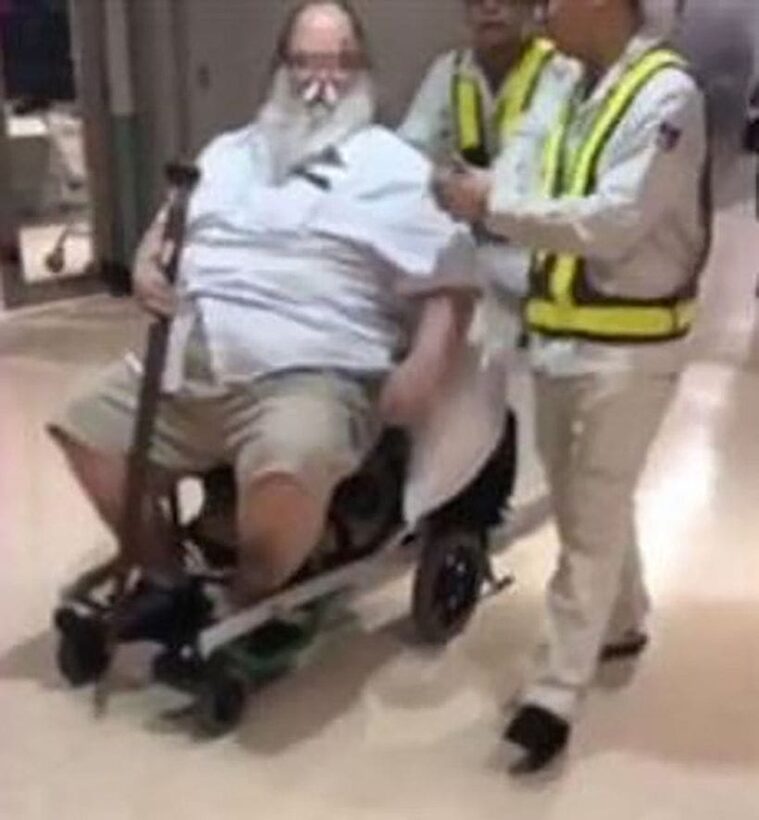 A flight attendant, who on the same flight, described how the passenger boarded the plane in a wheelchair and then insisted on having three adjoining seats in economy class due to his size. He then demanded to use the plane's business class lavatory, as he couldn't fit into the economy toilets.
But (put down your food if eating) while in the toilet, he demanded cabin crew strip him down so he could relieve himself, saying he had an arm injury that prevented him from doing it himself.
"I told him we couldn't help him, but he started yelling. He told me to go in there immediately and threatened to relieve himself on the floor. As the passenger's genitals were now exposed, one of my colleagues brought a blanket, which I used to cover his modesty."
"But he very angrily slapped my hand away, saying he didn't want it and only wanted me to remove his underwear so he could use the toilet."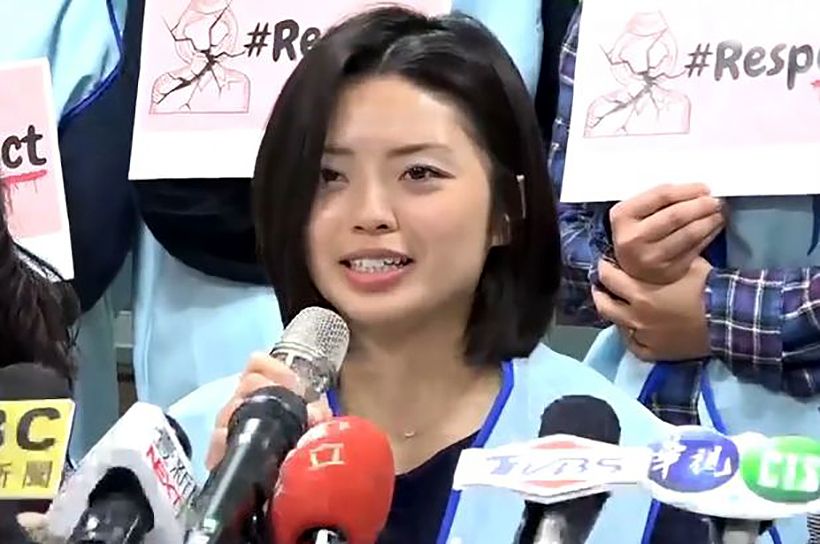 The flight attendant who 'assisted' the man should be awarded lots of medals and a lifetime supply of latex gloves
The passenger then asked crew to wipe his bum for him leading him to groan as the chief attendant fulfilled his request while wearing three pairs of latex gloves.
"He said: 'Oh, mmm, deeper, deeper,' and then accused my chief attendant of not properly cleaning his backside, requesting that she do it again," recalled the attendant, who was holding onto the passenger to keep him steady.
She said the attendant repeated the action three times before the man said, "You can pull my pants back up now."
The two female flight attendants involved, who both said they were traumatised by the incident in January, are both on extended paid leave.
The Sun.co.uk, reporting this story, says that "Party island Ko Samui – the second largest island in Thailand – is known for its prostitution and seedy nightlife."
Despite the source, the incident has been widely reported by 'respectable media' on January 20 this year, and the large man has indeed passed away on Koh Samui.
SOURCE: The Sun

'The Sun' confuses Koh Samui with Walking Street
Keep in contact with The Thaiger by following our Facebook page.
Never miss out on future posts by following The Thaiger.
Tower Of Babble – Have your say on The Thaiger – January 21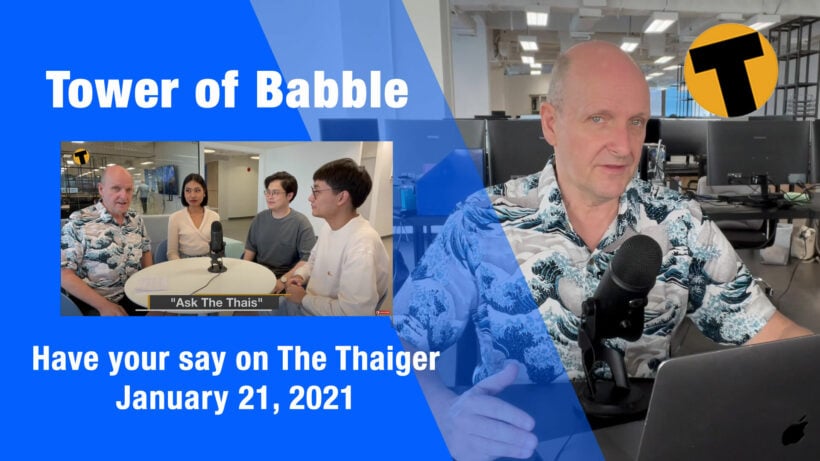 Tower of Babble is where we read some of your comments made on The Thaiger YouTube videos, as well as our website thethaiger.com and Facebook page. Some are insightful, some are interesting, some need to be shared! And some are just plain funny.
If you leave a comment under any of our videos it may be shared on our Tower of Babble each day.
Please don't post links when you make a comment. But you can copy and paste bits of text to support your comment if you wish.
Keep in contact with The Thaiger by following our Facebook page.
Never miss out on future posts by following The Thaiger.
210 billion baht stimulus confirmed for "Rao Chana"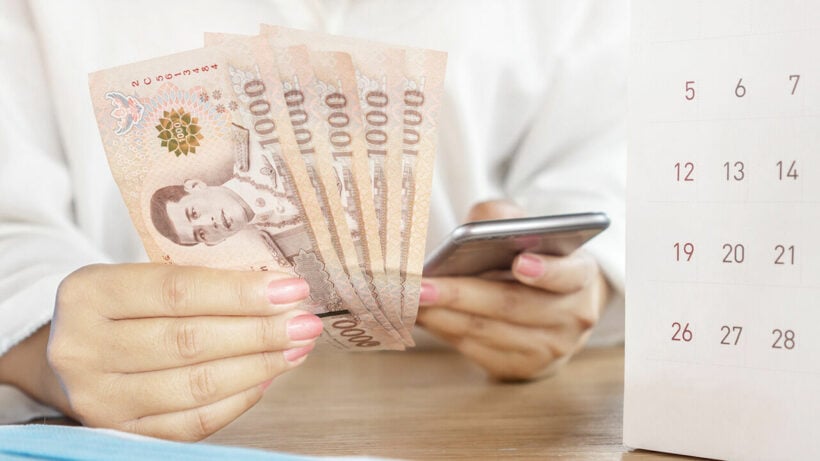 A budget of 210 billion baht of stimulus handouts to help financially-affected people from the Covid-19 outbreak, has been confirmed and ready to be distributed to 31 million people. Each applicant in the project will get 7,000 over 2 months, but not in cash. They will only get money transferred via the "Pao Tang" app once subscribing to the website "เราชนะ.com", an app 'e-wallet'.
Registration is scheduled for January 29 to February 12. Applicants will be screened for their annual income and how much they have in their bank accounts. Those with an annual income exceeding 300,000 baht and with savings of more than 500,000 baht as of December 31 last year will not qualify, according to Deputy PM Supattanapong Punmeechaow. People under the social security scheme, government officials, and state enterprise employees are not eligible for this campaign. Neither are foreigners.
The subsidy covers people's food, drink, and essential items. They can also pay for public transport service providers who register in the project including motorcycle taxis, taxis, and passenger vans. The amount of money can be topped up each week if not spent, and there is no limit of how much to spend per day.
However, comments and responses are raised among the netizens who say "they prefer cash". Finance Minister Arkhom Termpittayapaisith says, "Financial relief is not being given in a form of cash. The money will be disbursed in phases to stimulate steady spending on essential goods. We want to inject cash into small businesses like the co-payment scheme."
Also, questions have been raised for some people who can't afford smartphones to get access to the app. Replying to this concern, he said… "The government will see what it can do to help them buy cheap phones".
According to the Finance Minister, the government has approved several campaigns to help relieve people's cost of living, including the "Let's Go Halves" co-payment scheme that starts today as well as discounts on household electricity and water.
SOURCE: Bangkok Post
Keep in contact with The Thaiger by following our Facebook page.
Never miss out on future posts by following The Thaiger.
PM vows action against 'not factual' information on vaccine plan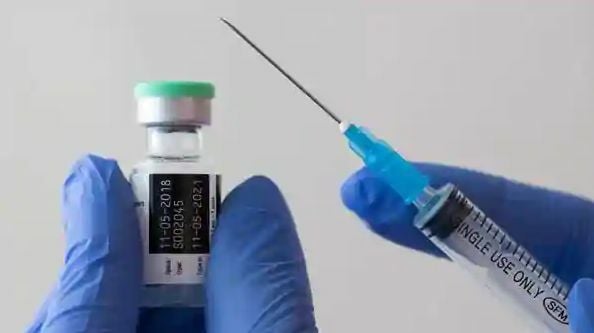 PM Prayut Chan-o-cha will order legal action against anyone who "distorts information" about the government's Covid-19 vaccination plan after the banned opposition politician Thanathorn Juangroongruangkit had raised the topic of "Royal Vaccine: Who Benefits and Who Doesn't?" on his Facebook Live feed on Monday.
On the Facebook Live, Thanathorn criticised the government's vaccine procurement and production, commenting that the government is too slow in securing sufficient inoculations.
"Thailand pinned its hopes only on AstraZeneca which allowed local pharmaceutical manufacturer, Siam Bioscience, to produce its vaccine. The government had not held talks with other countries until Jan 3 when it announced it will buy 2 million doses of vaccines from Sinovac which is a very small quantity… enough for only 1.5% of the population."
Siam Bioscience is a royally-sponsored company that has partnered AstraZeneca to produce the vaccines for Thailand and other countries in the region.
According to Dr Nakorn Premsiri, director of the National Vaccine Institute, Siam Bioscience invited the British-Swedish pharmaceutical group AstraZeneca to visit its plant to see whether it met the criteria required to produce the vaccine at a minimum of 200 million doses per year. The government approved 600 million baht to improve the plant's facilities to produce the Covid-19 vaccine according to the requirements of AstraZeneca.
Responding to Thanathorn's comment, the PM says he will order prosecution for anything "that is distorted and not factual" that gets published, whether in media or on social media and that he has to protect the government's credibility from those who are "irresponsible" with their remarks.
SOURCE:Bangkok Post
Keep in contact with The Thaiger by following our Facebook page.
Never miss out on future posts by following The Thaiger.