Chinese tourist found dead in Chiang Mai, body sent for autopsy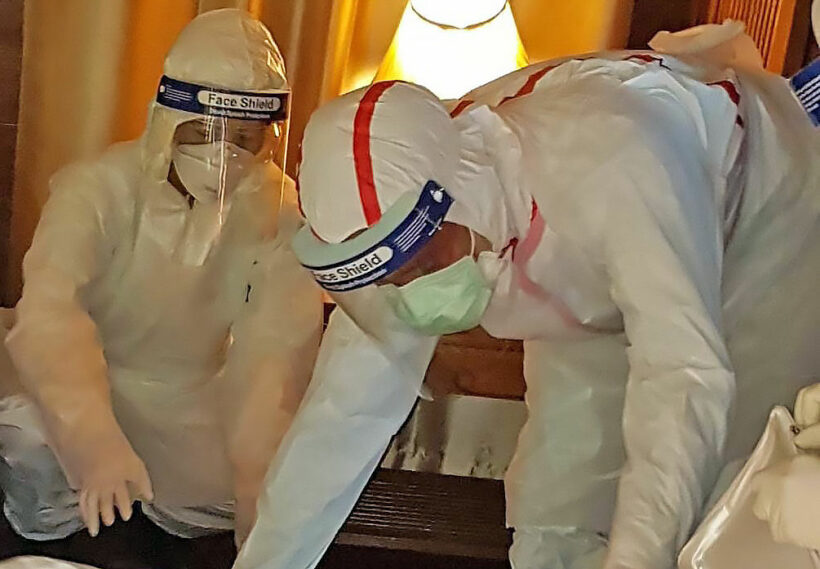 A Chinese woman on holiday at an unnamed resort in Mae Rim, just north of Chiang Mai city, was found dead in her room yesterday morning. The cause was not apparent and authorities, fearing the spread of Wuhan Coronavirus, took all possible precautions in removing her body and belongings, according to the local police.
According to her four fellow travellers , she arrived in Chiang Mai yesterday and was in good health.
Medical authorities speculate that it is unlikely anything to do with the current coronavirus outbreak in China. An autopsy is currently underway.
SOURCE: Chiang Mai CityNews
Keep in contact with The Thaiger by following our
Facebook page
.
Chiang Mai blanketed in smoke as fires burn around the province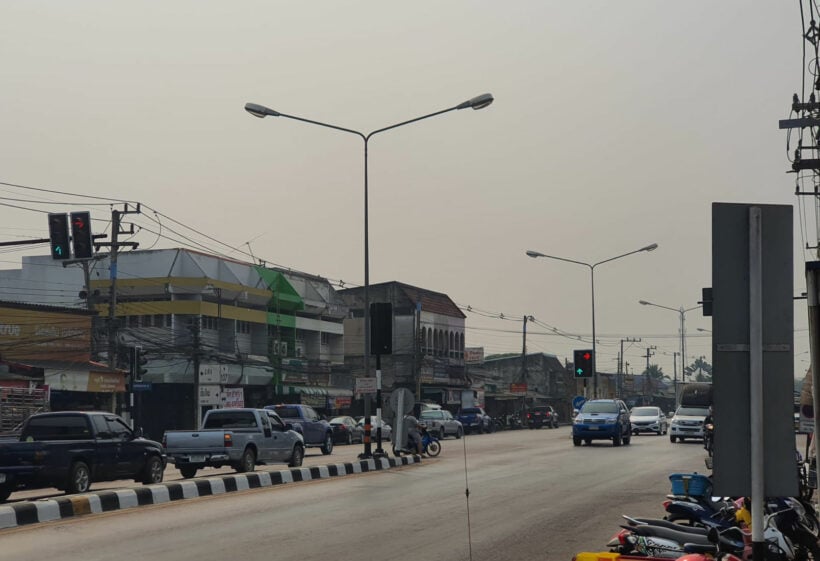 It's smoggy, smokey and generally unpleasant in northern Thailand today. But don't take our word for it, look up to the skies around Chiang Mai or check the copious amounts of graphic evidence, freely available, about the seriousness of the fires, almost all deliberately lit, around the region.
"It's been bad all morning and there's a noticeable smell of smoke in the air now. I am sure it is not good for us"
The manager of a flower shop contacted The Thaiger and sent us a few photos of the Chiang Mai skies.
"We are used to seeing people walk around with face masks because of the coronavirus threat but now most of us are worried about the air pollution."
Plantation burn-offs are a seasonal problem where the owners of rice and sugarcane crops, and other crops, burn the residual foliage and plants in preparation for the next crop. It's the cheapest option for farmers. Despite threats and government policy, little is preventing the practice from continuing.
Read our editorial about the 'smoke screen' surrounding the fires and the air pollution problem HERE.

SOURCE: Global Forest Watch
Whilst the air visual air pollution mapping officially registers Chiang Mai's air quality at 178 this morning (that's 178 particles of 2.5micron particulate per cubic metre), there are parts of the province registering way up into the 200s today, officially 'Very Unhealthy'. Indeed Chiang Mai is today's 9th most polluted city in the world, in the same company as cities like Dhaka, Delhi, Kathmandu and Mumbai.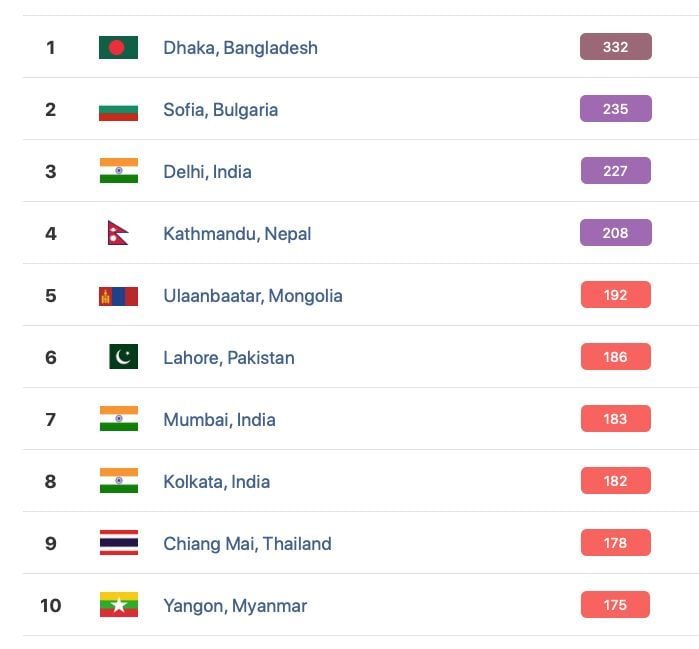 SOURCE: Air Visual
Read more about the seriousness of Chiang Mai's choking smoke today HERE.
Keep in contact with The Thaiger by following our
Facebook page
.
Thai Airways starts to trim back schedules due to loss of demand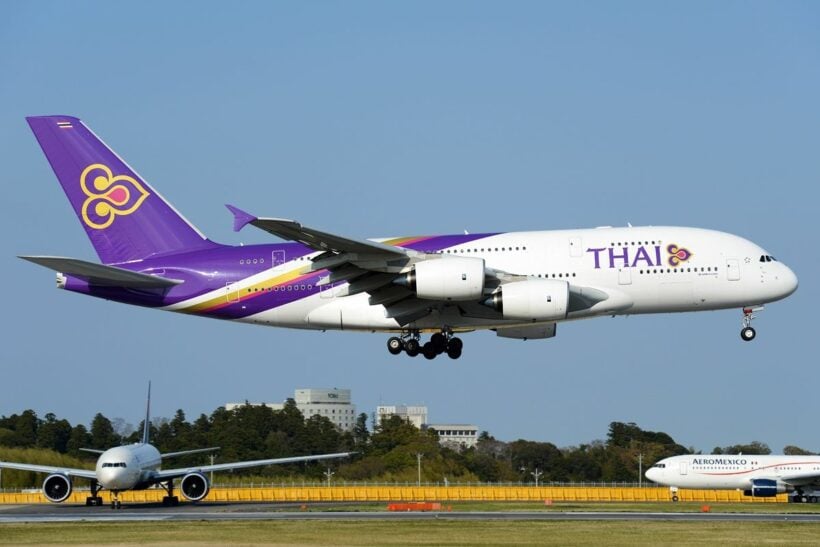 Thai Airways is cutting back services to South Korea and Singapore out of Bangkok due to "a dramatic fall in demand" and cancellations caused by the coronavirus outbreak. The vice president of sales at Thai Airways, Nond Kalinta, says the national carrier had adjusted flight schedules to match commercial demand. He confirmed the following changes.
• Flights reduce on the Bangkok-Seoul-Bangkok route from five to four daily February 26 to March 28.
• The airline will cancel flights on the Bangkok-Busan (South Korea)-Bangkok route on February 27 and March 5 & 6.
• Flights on the Bangkok-Singapore-Bangkok route will be cut from five to four flights daily from February 20 to March 27.
Meanwhile, South Korea's major airlines are suspending some services to Bangkok and Chiang Mai. The South Korean government issued a travel advisory that recommends Koreans should refrain from travelling to countries that have confirmed cases of the coronavirus. The travel advisory recommended travellers refrain from visiting Hong Kong, Japan, Malaysia, Macau, Singapore, Thailand and Taiwan.
Asiana Airlines suspended flights to Bangkok and Chiang Mai while Jeju Air and Korean Air halted services from Busan to Bangkok.
Keep in contact with The Thaiger by following our
Facebook page
.
Man claims he was attacked and robbed by "foreigners"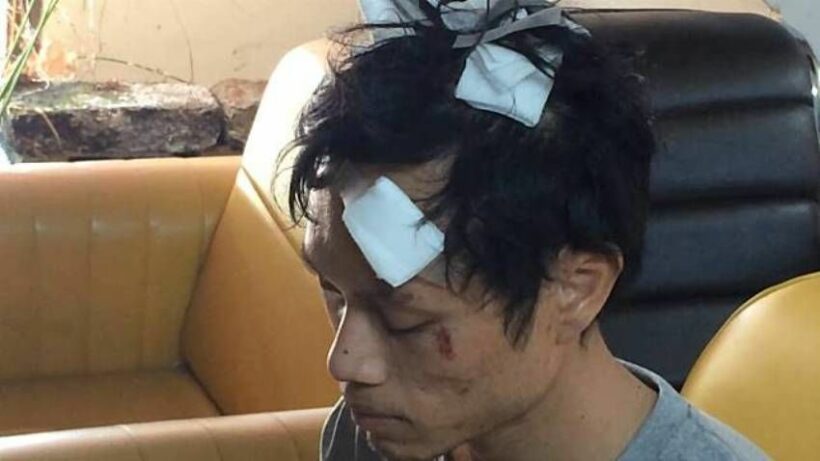 A student in Chiang Mai says he was mugged by "foreigners from Europe." Twenty-four year old Theerapat Saen-in posted his alleged ordeal on Thai social media earlier this week.
According to his post he was taking photographs at a view point on Doi Suthep when he was approached by "farangs." He says they bashed him on the head with a piece of wood before being attacking him further.
Saen-in then allegedly fled into the woods, fearing the foreigners might chase him and continue their attack. In the process, he claims, he fell down an embankment, knocking himself unconscious.
When he regained consciousness he returned to the scene to find his camera equipment missing. His tripod, backpack and money had all been taken, local media reported.
He says he got help from other tourists in the area and was eventually taken to hospital in Chiang Mai. Doctors cared for his injuries, including six deep wounds to his head. Doctors said the head wounds were consistent with an attack with a solid object and confirmed to police that, based on the wounds, the man was assaulted.
Saen-in asks for cooperation from the public, especially in the event they notise anyone trying to sell or pawn camera equipment. He has also asked anyone with information to please contact police.
SOURCE: Chiang Rai Times
Keep in contact with The Thaiger by following our
Facebook page
.